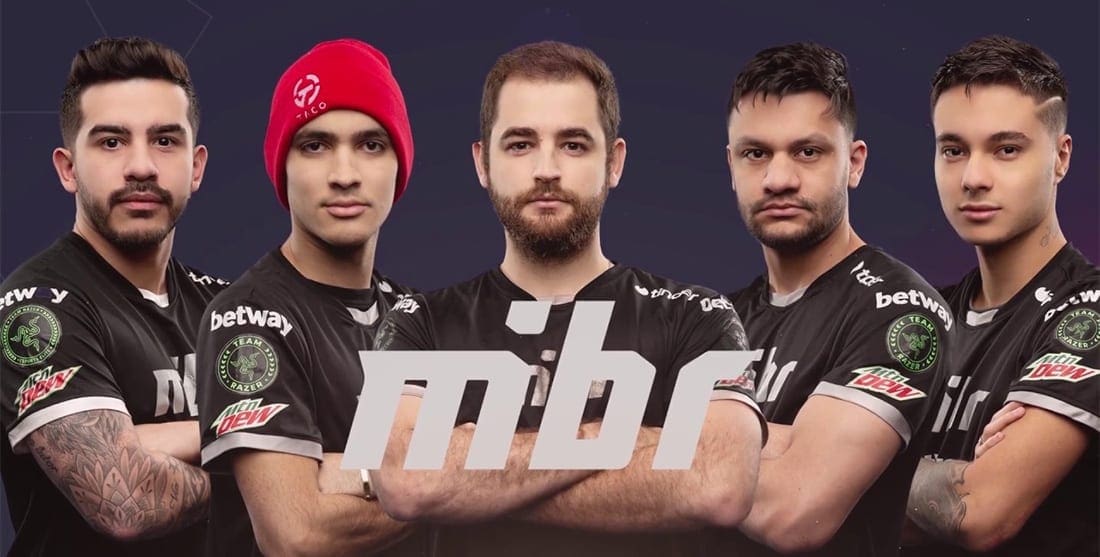 by in
Brazilian heavyweights MIBR have accepted their invitation to ESL One Cologne, becoming the sixth team to confirm attendance at the German tournament, which will enthral fans from July 2-7 at Lanxess-Arena.
16 teams in all will compete for their lion's share of a $300,000 prize pool and no team will understand what it takes to win more than the former world no.1 and two-time ESL One Cologne champions, MIBR.
MIBR joins Astralis, BIG, FaZe Clan, Natus Vincere and Ninjas in Pyjamas as direct invites. Six more teams will receive invites and another four will fight their way to Cologne via qualifiers. Two of the teams that will get their invitation through the qualifiers will be European teams, while the remaining two spots will be allocated to one Asian team and one North American team.
The European, Asian and North American qualifiers will all conclude on May 11, which will be the day when we get to see which four teams will earn their shot at glory.
With only six teams that have accepted the invitation and qualifiers still far from being done, the seeding of groups is still in the works, and the same can be said for the prize pool distribution. Nonetheless, we know the format which will be used in the five anniversary of ESL One Cologne.
ESL One Cologne 2019 will be played in two stages:
– Group stage (July 2nd – July 4th)
– Playoffs (July 5th – July 7th)
The group stage will divide 16 teams into two groups of eight, who will compete against each other in a double-elimination format. The initial matches will be played Bo1, the following will be Bo3.
Once the group stages finish, the group winners advance directly into semifinals, runners-up advance into quarterfinals higher seeds, while the third placed team gets their shot at quarterfinals lower seeds.
Playoffs, unlike the group stage, will see a single elimination bracket. Both quarterfinals and semifinals will be played in Bo3, with the grand finals switching to Bo5.
SEE ALSO: LATEST ESPORTS BETTING TIPS
The competition even now, with only 6 teams revealed looks fierce, however, we expect the Brazilians to come into the tournament with their heads held high and with their expectations even higher.
MIBR tamed the "Cathedral of Counter Strike" twice before when they won the ESL One Cologne in 2016 and 2017 under the name of SK Gaming. Despite their success in two consecutive instalments of ESL One Cologne, MIBR (then SK) failed to impress in 2018, when they finished 5th-7th after a painful defeat against BIG in the finals of the lower bracket.
But the 2018 ESL One Cologne is in the past, and the two-time Major champions MIRB are ready to justify their title as the 6th best team in the world, and with the team consisting of players such as; FalleN, fer, coldzera, TACO and felps, we would not be surprised if they manage to reclaim the "Cathedral of Counter Strike" on July 7th 2019.
Nonetheless, they will have to face off against one of the most dominant teams last year; Astralis, in addition to Natus Vincere (rank 3), FaZe (rank 4), NiP (rank 8) and of course their old enemies BIG (19th), who were the main actors in MIBR disappointing show last year. While the chances of MIBR lifting the trophy once more are there, they will have to work hard to climb their way to the grand finals on July 7th.