Are you a MasterCard customer looking for a safe esports betting site that accepts deposits using MasterCard credit and debit cards? We cover the best MasterCard esports sites, and explain how to use MasterCard to quickly and safely fund your online betting account with real money.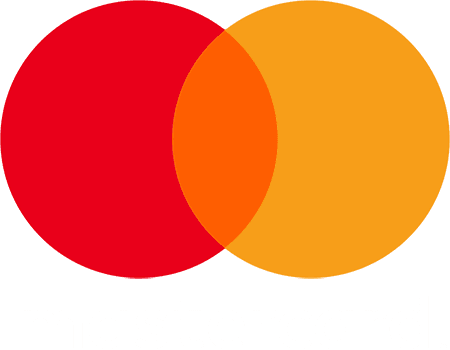 The best Mastercard eSport betting sites for September, 2023:

Safest esports betting sites accepting MasterCard deposits
---
How does MasterCard work for esports bets online?
As one of the world's most used payment providers, MasterCard esports deposits are widely accepted at online betting sites. It's favoured by players thanks to its ease and familiarity, with deposits processed in the same manner as any other online payment using a credit or debit card. However, there are a few important factors to note when using MasterCard to fund your online esports betting account:
Many online esports bookies will only accept credit cards in the same name as the betting account holder, so you may not be able to use a MasterCard to deposit unless it is issued in your name.
Not all banks allow MasterCard payments for gambling activity. You may need to check with your financial provider to see whether your MasterCard is eligible for online betting transactions.
---
Can I deposit with my MasterCard debit card?
If an online betting site accepts deposits using MasterCard credit cards, it is likely the vendor will also accept payment using MasterCard debit cards. Debit card payments are processed using the same online payment system as credit cards, the only difference is that using a credit card means you are accessing a line of credit, which you must later pay back to your banking provider along with any interest charges, while using a debit card means you are accessing money from your own savings account, eliminating the risk of falling into bad debt that you struggle to get out of. For this reason, debit cards can provide the more responsible option, provided you set yourself limits and always gamble within your means.
---
How to deposit at an esports betting site using MasterCard
If you're the holder of a MasterCard credit or debit card, making a deposit to an esports betting site is an incredibly easy and fast process. To start with:
Find a reputable, secure online betting site with an esports betting market that accepts deposits using MasterCard – our top rated bookie sites accepting MasterCard are listed below.
Make sure you have access to adequate funds or an adequate line of credit on your MasterCard.
Check that your bank allows MasterCard transactions for online gambling purposes.
Once you're ready to roll, all you need to do is sign up for an account with the online betting provider, while taking advantage of any sign-up bonuses that may be available along the way. Go to the bookies cashier/banking section and select MasterCard from the list of payment methods available.
From there, you'll be required to enter your MasterCard credit or debit card details just like you would if you were using MasterCard to make any other kind of online purchase of booking – enter the name on your card, the credit card number, expiry date and CVV number, along with the amount of money you want to transfer to your betting account. Follow the prompts to complete your transactions and voila, you're ready to start placing bets on your favourite esports betting events right away.
---
Best esports betting sites accepting MasterCard deposits
As one of the world's leading and most trusted payment providers, MasterCard deposits are accepted at a majority of the top-rated online betting sites, including several of our most highly recommended esports betting sites, such as:
Be aware that the transaction fees, currency options, processing times and payment methods available may differ from each online betting site, so be sure to have a read through the bookies terms and conditions or FAQ section before you make your first real money deposit. Customer service is also available at our recommended betting sites via email, contact form and live chat if you have any questions regarding deposit options.
---
Are there fees when depositing with MasterCard?
Some MasterCard transactions may attract transaction fees and currency conversion fees, while some online bookies may also impose processing fees. In addition, MasterCard transactions used to facilitate gambling activities are often considered "cash advances" which will attract an additional fee by your bank.
The fees attached to a MasterCard deposit will depend on the online betting operator and your banking provider. Speak to your banking provider or check with the bookies customer service team for more information about MasterCard esports betting fees.
---
Is it safe to deposit using MasterCard?
Firstly, all of the top-rated online esports betting sites we recommend are protected by at least 128 Bit SSL (secure socket layer) digital encryption, which means that any information you enter when making a deposit is scrambled to avoid your financial details being picked up by an unauthorised party. If you stick with the esports betting sites we endorse, you can rest assured you are betting at a safe and secured gambling venue.
Secondly, MasterCard is one of the most trusted payment providers in the world, on par with Visa credit and debit. MasterCard uses state-of-the-art technology to protect all online transactions, with a security team working 24/7 to identify any suspicious transactions and stop unauthorised payments. With strict anti-theft and anti-fraud measures in place, MasterCard also won't hold you financially responsible if a payment is made using your credit card without your permission, making it a safe choice for esports betting.
When depositing with MasterCard, take the same safety precautions you would when using any other payment method. Avoid entering your financial information when using a shared or public Wi-Fi connection, and never give your credit card details to another punter.
---
MasterCard deposit alternatives
If the thought of entering your credit card details into an online gambling site leaves you paranoid, or your banking provider does not allow MasterCard payments for online gambling transactions, there are plenty of other deposit options available to fund your esports betting account. Payment methods vary between bookies, but typically include direct bank transfers, web wallets like Neteller and Skrill, online payment systems like POLi or Giropay, or cryptocurrency methods like Bitcoin.
Recommended!
---
Conclusion: Is Mastercard safe for esports betting?
MasterCard esports betting is growing more and more popular, with it seemingly a match made in heaven. Mastercard is one of the biggest credit card companies in the world, while most online betting sites accept it as a deposit options. The ease of use, low transaction fees and an almost unparalleled reputation has Mastercard as one of the most popular banking types at esports betting sites.