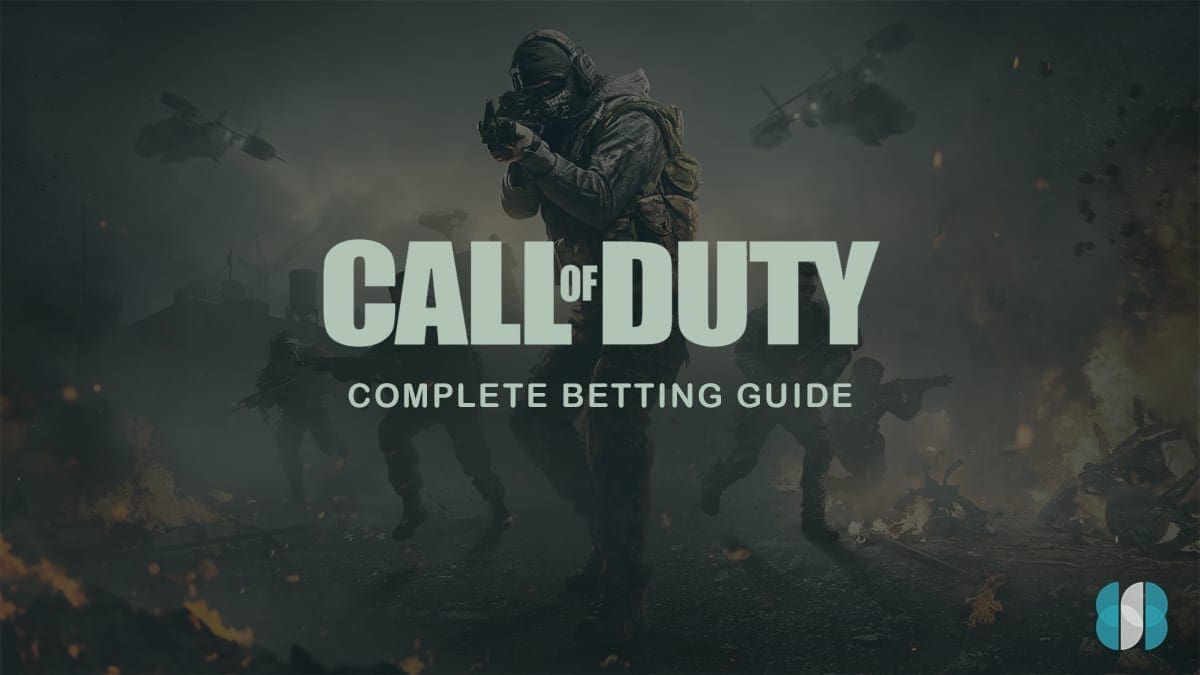 Call of Duty is the most popular annual multiplayer first-person shooter video game franchise in the world. Regularly selling over 20 million copies globally each year, it's no surprise that a passionate competitive gaming scene formed around the series. The hundreds of thousands of dollars in tournament prize-pools up-for-grabs aren't a bad thing, either.
Today you can expect to find dozens of organized CoD pro gaming leagues and tournaments held in multiple countries, which you can bet on at esports betting sites. This page will cover all things Call of Duty and esports and keep you in the loop of the latest game updates, tournament schedules, betting predictions, jargon and terminology, prize-pools and more.

Best Call of Duty esports betting sites
---
Betting on Call of Duty esports
Many of the world's top-ranked esports betting sites offer betting markets on Call of Duty esports tournaments.
Unfortunately, unlike some more popular esports titles like Counter-Strike: Global Offensive and Overwatch League, many other sportsbooks are often slow on the draw when it comes to opening markets on Call of Duty events, and often only the biggest tournaments like the Call of Duty World League get the proper attention CoD betting enthusiasts crave.
This is because most of the large-scale CoD tournaments are organized and held in Europe and North America, and it does not have the same world-wide esports pull as other titles.
Still, several sites recognise is a popular game to bet on – so these top recommended sportsbooks above are the ones you should sign up to for CoD esports betting.
---
A brief introduction to Call of Duty esports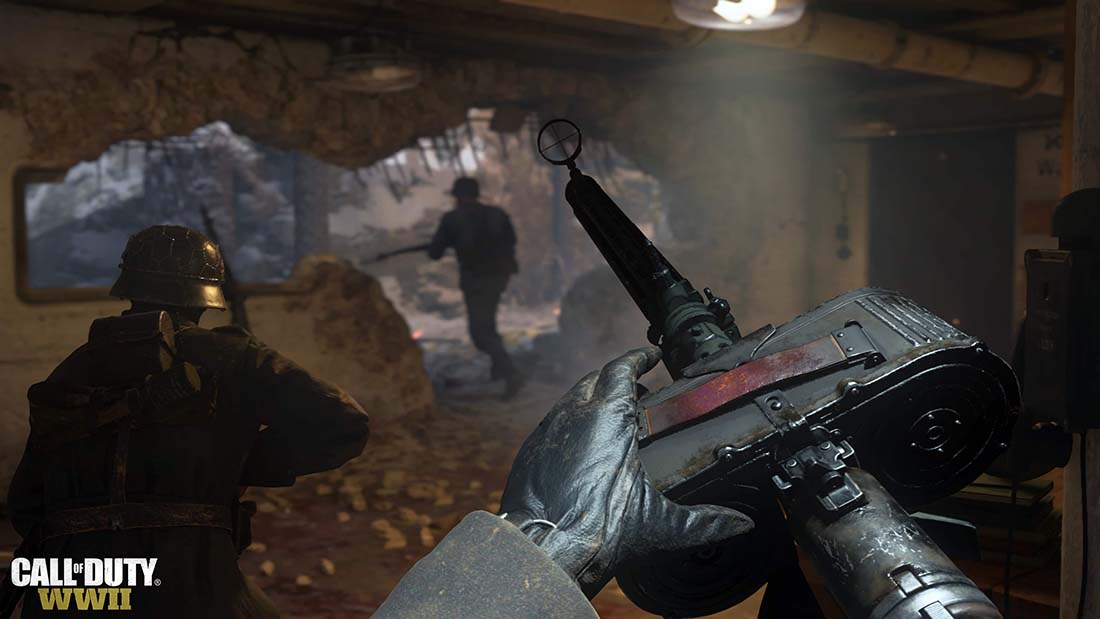 Call of Duty offers both single-player and multiplayer game modes, but only the latter is naturally involved in the esports side of CoD.
What makes the franchise interesting (and complicated) compared to other esports is it is an annual series, meaning a new Call of Duty game is released every single year. This means the game that everyone plays at CoD esports tournaments each year is aesthetically different, and sometimes fundamentally in the form of new gameplay mechanics and other changes.
Fortunately for the competitive community, the core Call of Duty gameplay formula remains intact every year.
This year's Call of Duty is Call of Duty: WWII. It is a fast-paced first-person shooter played across a variety of different game modes, most of which have two teams of six players battle it out for victory.
CoD: WWII returns to more traditional World War II-era realism, in that there are no longer any double-jumping or wall-running mechanics for the players to use to their advantage – instead there is a slide movement mechanic which lets players slide to the ground or leap forward to land on the ground and crawl to cover and safety.
CoD distinguishes itself from other shooters for being class-based, meaning players can customize the type of soldier they play as through their abilities and weapons to gain a tactical edge in a certain element, at the cost of other disadvantages of gameplay balance. In Call of Duty: WWII, the class system is called 'Divisions' and splits players into five roles.
Call of Duty: WWII multiplayer game divisions
Airborne
Players can move faster and quieter, with the ability to attach suppressors to weapons to make combat stealthy.
Armored
Players can fight with the most powerful guns, can mount machine guns and take less damage from fire and explosives.
Expeditionary
Players have access to incendiary rounds for their weapons.
Infantry
Players can play as a jack-of-all-trades class with one special skill, the self-explanatory bayonet charge.
Mountain
Players can fight with sniper rifles and other long range weapons.
Along with the classes, there are a number of multiplayer game types, not all of which are played in the esports scene.
Call of Duty: World at War esports multiplayer game modes
Domination: The objective is to capture and own all control points on a map.
Team Deathmatch: The objective is to kill everyone on the opposing team, winning if your team reaches the point limit or has the most points.
War Mode: Objective is for one team to complete strategic objectives whilst the other defends said objectives.
---
What is the 2018 schedule for Call of Duty esports?
The following events are planned for Call of Duty's competitive scene, predominately hosted in North America, with one event in the United Kingdom.
| Start date | End date | Tournament | Country | Prize Money |
| --- | --- | --- | --- | --- |
| January 12 | January 14 | CWL New Orleans | North America | $200,000 |
| January 23 | April 8 | CWL Pro League – Stage 1 | North America | $700,000 |
| March 9 | March 11 | CWL Atlanta |  North America | $200,000 |
| March 30 | April 1 | CWL Birmingham | United Kingdom | $200,000 |
| April 20 | April 22 | CWL Seattle |  North America | $200,000 |
| May 14 | July 29 | CWL Pro League – Stage 2 |  North America | $700,000 |
| June 15 | June 17 | CWL Anaheim |  North America | $80,000 |
---
How popular is Call of Duty esports?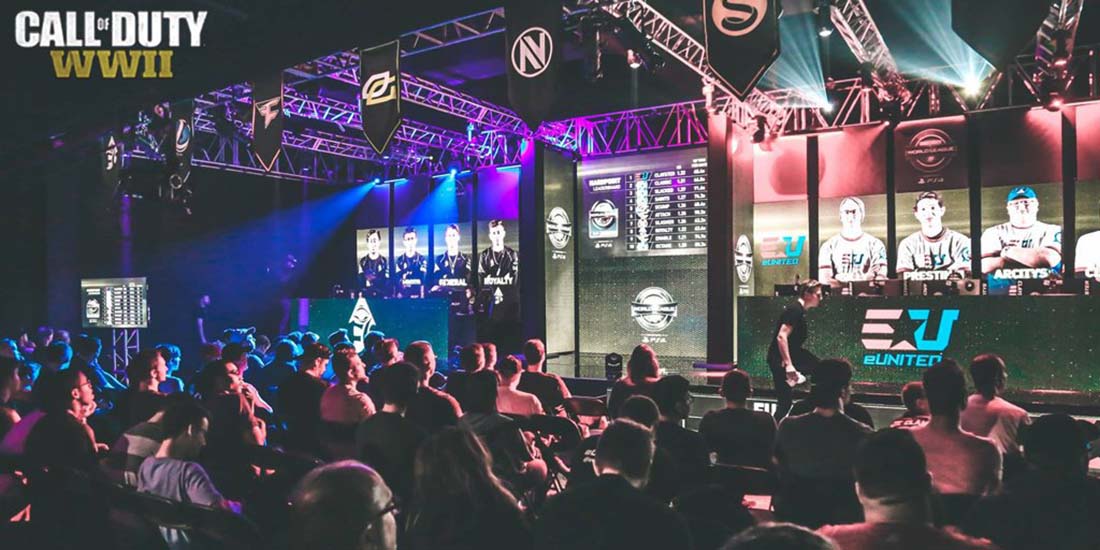 Call of Duty esports began in 2007 with the release of Call of Duty 4: Modern Warfare, wildly regarded to be the most popular entry in the franchise to-date.
Since then, the competitive scene surrounding the game has gotten better organized and a lot more lucrative, with million dollar prize pools being thrown around for the best CoD players since the establishment of the Call of Duty World League in 2016, itself a series of regional qualifier events for the annual Call of Duty Championship series, which began in 2013.
Call of Duty publisher Activision has had a partnership with Sony for seven years and as a result, all Call of Duty esports events are sponsored by Sony's PlayStation, and each competition uses the PlayStation hardware for participants to use.
The Call of Duty World League 2017 – 2018 competitive season saw over US $4.2 million of prize money awarded to the best Call of Duty pro players from each region, while the Call of Duty Championships handed out around US$1.5 million to the best players in the world.
According to NewZoo, Call of Duty: WWII's competitive scene has seen the highest climb in popularity and viewership on esports live-streaming websites like Twitch. The Call of Duty World League Open for CoD: WWII came in at #5 on the top most watched esports events on Twitch, recording over 1.6 million hours watched, a 24% share of total hours watched on the popular live-streaming platform.
Whether this means Call of Duty's professional gaming scene will finally get the attention it deserves this year in-line with other recent titans like the Overwatch League, time will tell.
---
Where can I watch Call of Duty esports?
The best place to watch organized Call of Duty esports events is Twitch. The main channel over there that we recommend casual and hardcore fans visit is the official Call of Duty channel: https://www.twitch.tv/callofduty/.