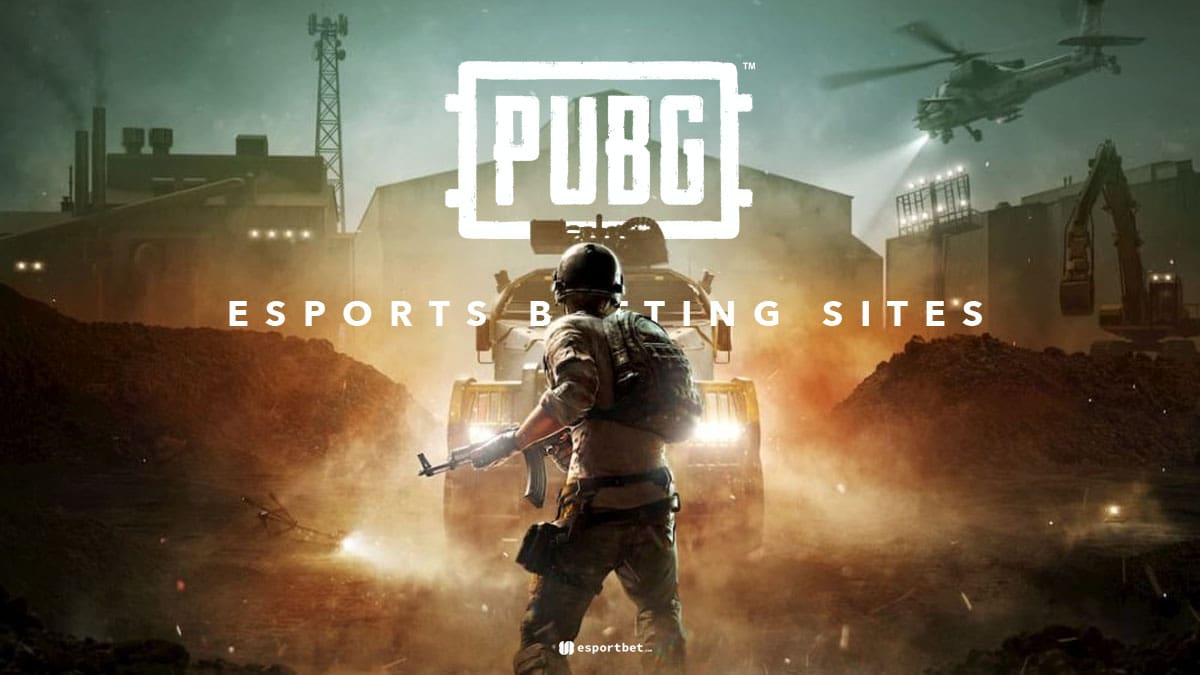 PUBG is not one of the bigger betting esports out there, but there have been several events where online esports betting sites have had betting on Player Unknown: Battlegrounds. To begin betting on PUBG online join one of the top esports betting sites from our table below, or continue to read our article to learn more about this cultural phenom.
PlayerUnknown's Battlegrounds (also known as PUBG) continues to be one of the best, most popular, most original games out there. In the last few years it has grown to be a household name amongst Esport fans, and currently sits as the second best selling game out there at 24 million copies.
Initially released in 2017, PUBG stormed onto the scene and in a matter of hours, was a trending game. The game's main plot is based around the lone survivor and is seen by many as the poster child of the "Battle Royale" genre. Still setting records across the board, just where this highly rated, highly popular game will go, we can't wait to see.

Best PUBG esports betting sites
---
What is PlayerUnknown's Battlegrounds?
PlayerUnknown's Battlegrounds, more commonly known as PUBG, is the second best selling game in history and is a recognised and active title in Esport today. Best Described as an online multiplayer title, the premise of the game is to be the last man (or duo) standing in true Battle Royale fashion. The competitive video game sees 100 players parachute onto an isolated map and fight for survival any way they can. Ultimately it is the games simplicity that is key to its success.
This lone survivor concept has proven immensely popular, probably unsurprisingly if you consider the enduring popularity of movies like The Hunger Games and Battle Royale. PUBG once set the record for most online players at once playing the game and since its release has amassed over 400 million unique players.
Players can choose between both first-person and third-person perspective as standard (depending on the game mode), users able to record gameplay.
There are 5 different game modes:
Solo: Free-for-all, last-man-standing
Solo FPP (first-person perspective): Same as solo, but you must play in forced FPS.
Duo: Compete in pairs, last pair alive wins
Duo FPP (first-person perspective): Same as duo, but you must play in forced FPS.
Squad: Teams versus teams, last team alive wins
---
Players must use what they find to survive and kill, the game procedurally generating weapons and events. Winners receive their prestigious 'winner winner, chicken dinner' title and in-game currency for cosmetic customisation. With such a simple yet engaging premise, it is no wonder PUBG has grown to the heights it has, and we are glad to see it has grown to become a worldwide Esport sensation.
---
PlayerUnknown's Battlegrounds esports season
There are 9 distinct regions in competitive PUBG, all taking part in competitive seasons, aligned on the calendar to create a full slate of professional leagues and tournaments all around the globe. After an annual season of weekly league games and special events, the top PUBG teams in the world all come together in Autumn for the most prestigious live event in PUBG or battle royale Esports: The PUBG Global Championship.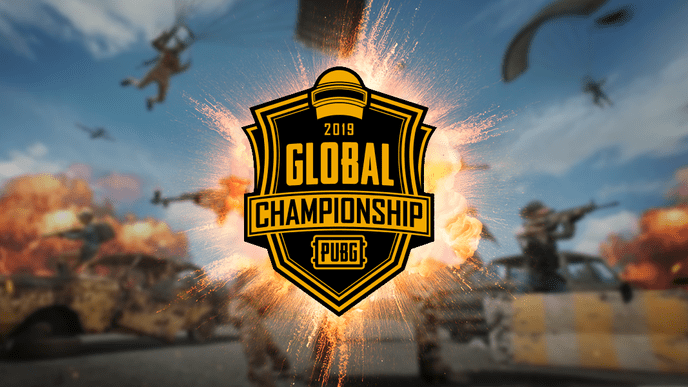 The 9 regions include North America, Europe, Korea, China, Japan, Chinese Taipei, Oceania, Latin America and Southeast Asia. All PUBG Esports events are governed by SUPER (​Standard and Universal PUBG Esports Ruleset​), professional matches pitting 16 squads of four players against each other. Only 2 of the 4 available maps are used, Erangel and Miramar and all games are played in FPP exclusively.
The PUBG season begins with regionals between January and March. The FACEIT PUBG Global Summit takes place in April of each year. May to June will see more regional match-ups followed by the GLL Grand Slam which was won by FaZe Clan in 2019. FaZe took home the top prize of $130,000 beating Team Liquid in the Grand Finale. July also sees the MET Asia Series take place. Gen.G won the annual event this year, also taking home a top prize of $130,000.
The most recent major PUBG event of the season was the PUBG Nations Cup 2022, which took place in June, after several years absence. The winner of PUBG Nations Cup was Team Great Britain who took home the US$100,000 winners cheque.
The PUBG season concluding in November with the eagerly anticipated PUBG Global Championships.
PUBG fans can catch all the latest PUBG action via livestreams – most major events are streamed live on Twitch.tv and other similar sites. ​Here is a list of the top 30 PUBG YouTube channels out there​, or you can find out more about ​where to watch all the latest PUBG action here​.
---
History of PlayerUnknown's Battlegrounds esports tournaments
PlayerUnknown's Battlegrounds had its first major esports event in May 2017, when Bluehole Interactive hosted the 2017 Charity Invitational to raise money for the Gamers Outreach Foundation, eventually generating US$120,000 in donations and US$100,000 when Bluehole matched its fans. The early competition effectively acted as a precursor or prototype to how future officially-organised PUBG esports matches would be structured.
The Gamescom PUBG Invitational LAN Tournament came next and ran from August 23 until August 26 at the annual Gamescom event held in Cologne, Germany. Hosted by the Electronic Sports League in collaboration with Bluehole, 80 of the most popular PUBG pro players and live-streamers competed for a share of US$350,000 in total prize money. The Gamescom PUBG Invitational hosted matches across several game modes, including Solo, Duo, Duo FPP (first-person perspective) and Squad. Whichever team or individual players had the best score in 3 games would take the title of champion and the lion's share of the prize-money fronted. An open qualifier team known as "Suisse My Baguette" won the duo tournament and took home a $30,000 grand prize, though much of the action and the hype was tempered by lousy camerawork.
The Intel Extreme Masters Oakland – PUBG Invitational 2017 was held in November and featured a 20-team, 80-player tournament organised by Intel and ESL and took place in Oakland, United States, boasting a prize pool of US$200,000. Team AAA Gaming took home the grand prize.
In 2019 the PUBG competitive scene continues to thrive with more map releases, more people watching streams and more prize money influencing the size of the tournaments. Overall PUBG is continuing its push into a mainstream betting esport.
In 2023 the S-Tier PUBG tournaments are listed below;
---
Best esports betting sites for PUBG?
PUBG is THE most popular game on Steam, at its peak, regularly hitting 2 – 3 million daily users. The game already incorporates a lot of betting features as part of its gaming experience and has an existing, large betting community that is expanding every day. PUBG fans can find lots of betting sites out there on which they can wager on their favourite game. More and more people are becoming interested in Esports betting all the time, but PUBG is still relatively new to the Esports betting scene.
Because of that we in the editorial team at eSportBet.com want to help guide PUBG and Esport fans to the right ​sites​ for them while they learn and grow alongside this popular Esport title.
Recommended!
---
Best PUBG betting apps 2023
The most common way people wager on this Microsoft game is via PUBG betting apps, with most international online esports betting sites having downloadable software available. All PUBG betting sites we promote on this website also have fully functional mobile sites that you can bet via.
The best PUBG betting apps are undoubtedly for Android and iOS smartphones and tablets. These are the two prevalent gambling application software used by giants like Samsung and Apple. You can essentially join a PUBG betting site and then download their software, giving you instant access, anytime to 100s of different markets and odds.
PUBG betting apps are very convenient, because they have features like the ability to bookmark certain matches, players or even teams. It really can be beneficial to betting on PUBG to keep these records via a betting app.
The process for downloading PUBG betting apps is slightly different on Android smartphones, with it a matter of opening a bookie account, then download the app directly from the company. You will need to have turned on non-market apps to allow the download.
Only readers in countries with regulated sports betting will be able to download PUBG iOS betting apps, because these can only be claimed from the Apple App Store and have strict regulations about what can be marketed where. Including offshore betting sites.
You can learn more about esports betting apps in our extensive guide, including the differences between downloading Android and iOS and the process required.
---
How we judge PUBG sportsbooks and esports betting sites
With so many options out there for Esports fans it can at times be hard to figure out which site to choose and why. Clicking the first link you find is a big mistake, so to make things easier for our readers we have put together this betting guide on where to bet on PUBG and why.
Safety and Reliability:

You should never believe everything you read on the internet, it can be a crazy and unpredictable place at times. Unfortunately there will always be a share of shady betting sites out there trying to take our money in some kind of dishonest way. As the iGaming industry grows and develops, these sites are becoming more and more rare, but it will always be important to stay smart and keep your eyes open for crooks like these.

That is why safety and reliability will always be our no.1 priority at eSportBet.com, to protect our readers from getting scammed. We always make sure that a site is trustworthy before we consider recommending it on our list of top sites.

PUBG betting is still relatively new to the industry, with looser regulations that traditional sportsbooks or online casinos. There are a few factors you can look out for in order to tell if a site seems reliable or not. Look out for sites with consistent traffic from a large number of players, a site that offers multiple games/options to punters, and lastly, offers betting on established Esport titles like CounterStrike: Global Offensive, as these sites are probably the most safe and reliable. Checking their license details is also a good tip – licenses based either in your own country or in Europe are the most reliable licenses (MGA, UKGC, SGA) whereas there are some licenses out there that are less reliable (Curacao).

Legitimate Design and Functionality:

The Esports betting industry is still relatively new and therefore a lot of betting sites out there have not yet reached the level of sportsbook operators and traditional sports betting. At this moment in time, design and functionality are one of the biggest factors separating PUBG betting sites from each other.

When choosing where to place your PUBG wagers, keep an eye out for sites with shoddy website design, a big alarm bell for PUBG fans or punters trying to place a bet. The best sites out there have clean and user-friendly sites that look professional and feel comfortable to use and reliable. This includes reliable and dependable customer service support. The top betting sites out there have good customer support teams, constantly working to improve their product and enhance your experience. New punters can get in contact with the customer support and get a clear indication of how the site operates and what level of support they provide.

Our readers are the most important thing to us here at eSportsBet.com so please remember, if a site just doesn't feel right to you, save your money and look elsewhere.

Payment Methods:

PUBG has its own form of in-game currency in the form of skins. Everyone wants skins. These skins are even used for betting and one of the best ways to test a site is by making some test deposits and withdrawals using low value items. Legitimate sites will allow you to make withdrawals without too many problems, whereas the dodgy sites will make this process a little more difficult.

PUBG fans should take advantage of social media, as forums and social media pages can often shed a lot of light on a site and its trustworthiness and reliability. Use these preexisting communities to find out what's going on with certain sites, and to figure out which sites to avoid.

Best PUBG Betting Sites
---
PUBG betting
When betting on PUBG, punters have the opportunity to increase their coin bankrolls, win rare or unique skins and mods, and sites usually offer different types of games/bets for players to win with. There are four main types of bets that can be made on the game. These include jackpot games in which players build a jackpot by wagering their loot. The value of the loot wagered dictates a player's odds of winning. Once a bet is closed, these sites usually make a random spin to determine a winner who takes the entire pot, minus a small commission taken by the site.
Coin Flips are another type of game, in which 1 on 1 bets are placed, with each player having an equal chance of winning. PUBG Roulette is the next type of game available, similar to its traditional counterpart, players making wagers on colours. The last type of game is called Crash, in which players make wagers and then watch a graphic that has their win rate number inside. The higher the number the more you win, players being required to cash out before the game ends by 'crashing'.
Another growing part of the PUBG betting landscape is their mobile versions of the game, which are accessible on both Android and iOS smartphones and tablets. While PUBG Mobile betting is not as big as the original version of the game, the player base is huge and could potentially dwarf the main title's betting turnover in the future.
We hope this will be everything you need to know to go out there and take on the PUBG world. For all your Esport betting needs, find more info at ​eSportBet.com​.
Why you should bet on PUBG
Unprecedented player base and viewership The growth of PlayerUnknown's Battlegrounds is hard to ignore, given it is the #2 most streamed game on Twitch, only lagging behind League of Legends in unique numbers. According to SuperData, PUBG has surpassed 200 million unique viewers, just shy of League of Legends' 286M unique viewers recorded in October 2017 — the largest audience for a single esports game. PUBG's viewership is curiously 20 times bigger than its actual player-base, which is a clear sign, if not already apparent, that the mainstream appeal is there.
Sales and playerbase: PUBG has sold over 8 million copies and has surpassed the 700,000 peak concurrent users mark, which is more than some current esports games at the moment. Official recognition and participation from famous esports teams and franchises like Cloud9 Gaming, Luminosity Gaming and Team Liquid point to serious considerations and preparations for its full-scale launch into the esports scene in 2018.
Widespread appeal: Multiplayer shooters are undeniably the most popular type of competitive video game on the market, and we don't have to tell people how popular Counter-Strike: Global Offensive esports is around the world. PUBG has got all the hallmarks of the most popular games of the last decade – survival elements, loot boxes (pioneer crate), FPS and TPS gameplay, and very simple and straightforward death match premise most modern gamers can jump into fairly quickly.