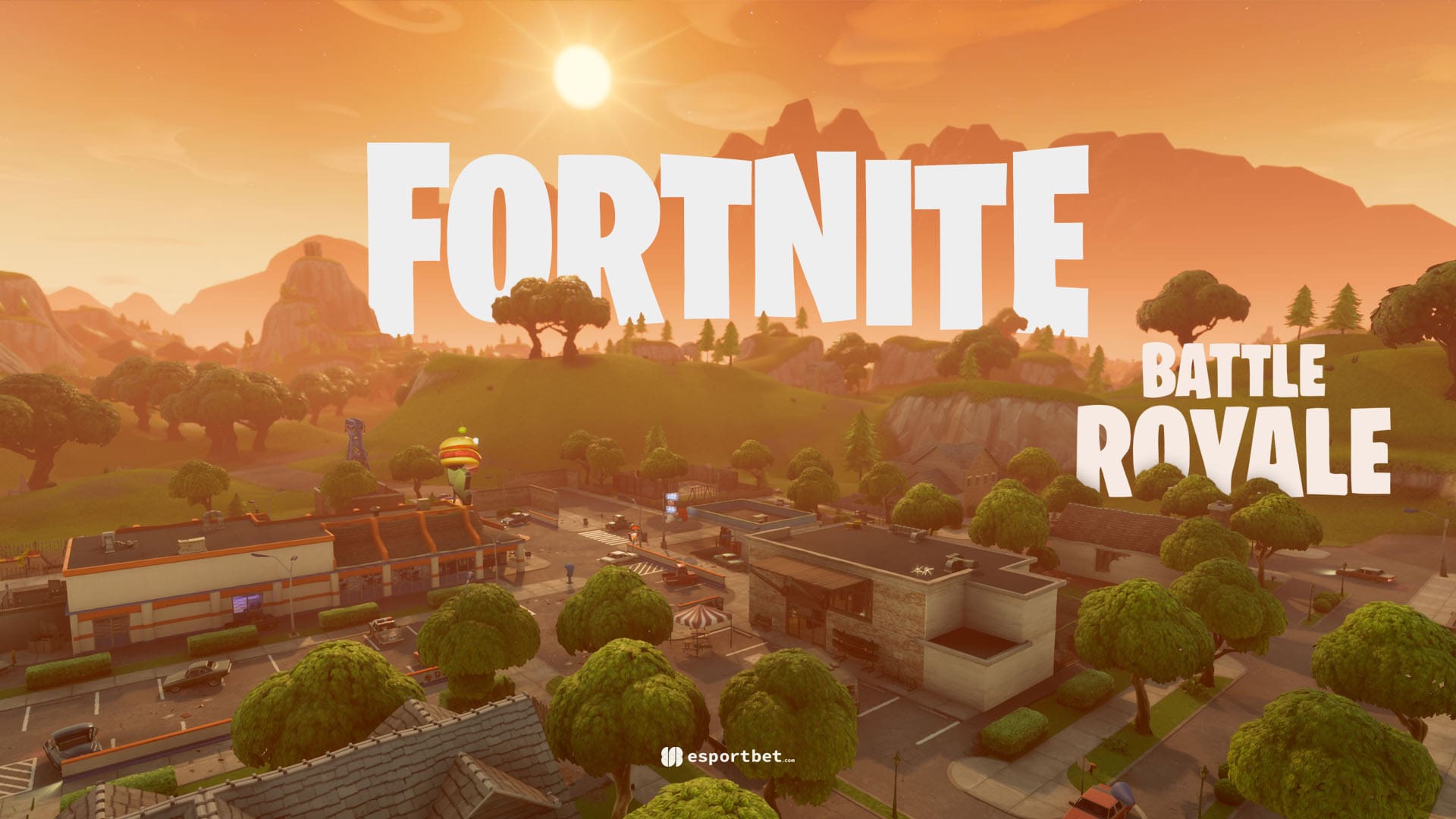 Fortnite betting can be done at many esports betting sites when there are professional competitions underway or coming up. The esports scene surrounding Fortnite is expanding rapidly, with over 250 million people playing it globally. Our Fortnite betting guide will run you through everything you need to know to successfully bet on this battle royale esports game. Fortnite betting sites often have apps available, with this the no.1 way people bet on the game. Often Fortnite betting apps will also have live vision, great promotions, a stream of Fornite odds and much more. All Fortnite betting sites advertised on this page are geo-targeted and will only show if you are able to bet there.
---
Latest Fortnite news
---
Top Fortnite betting sites for December, 2023:

Best Fortnite esports betting sites
---
Major Fortnite betting events
While there is betting on many Fortnite leagues and tournaments around the world, there are a handful of events that stand head and shoulders above the others, in terms of both prize money and prestige.
Gamers8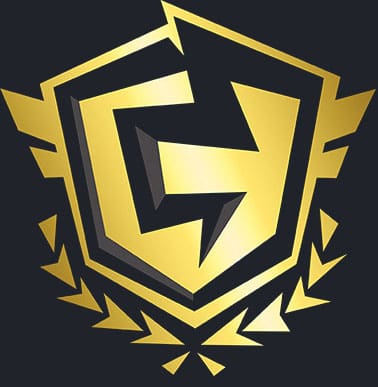 Dates: July 6-9, 2023
Where: Riyadh, Saudia Arabia
Prize Money: $2 million USD
Players: 44 teams
Qualification: Offline
Gamers8 will return for a second year, with the Saudi Arabia-backed tournament featuring most of the top Fortnite players from around the globe. The prizepool for the Gamers8 Fortnite event has been upped to USD $2million, making it one of the richest tournaments ever for this esport. The Fortnite event is one of the biggest at the Gamers8 festival and should not be missed.
The FNCS Invitational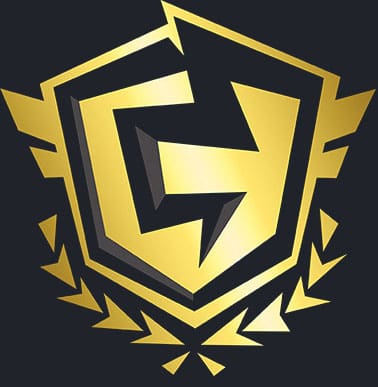 Dates: November 12-13 2022
Where: Raleigh, North Carolina, USA
Prize Money: $1 million USD
Players: 100 players
Qualification: Online
The FNCS Invitational 2022 will be one of the first tournaments to be played in person for the Fortnite competitive scene since 2019, with the FNCS Invitational providing another stepping stone to the Fortnite World Cup for 2023. Epic Games are inviting 100 of the best duos players to compete for the US$1,000,000 prize pool, with BLAST Entertainment hosting the event alongside Epic Games themselves.
---
TwitchCon – Fortnite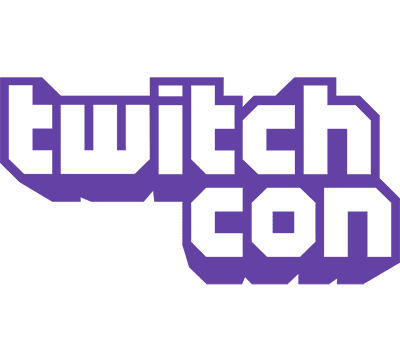 Dates: October 7-9 2022
Where: San Diego, California, USA
Prize Money: US$200,000
Players: TBA
Qualification: Online Monthly Qualification Events
Twitch Con might be all about the streamers, but that doesn't mean there isn't some high-class Fortnite play going down. Many of the world's best Fortnite players compete for the Twitch Con purse, which is around $200,000. While it was played in Amsterdam 2019, Twitch Con is due to return to the USA in 2022, when it's held in San Diego.
---
Fortnite Champion Series 2023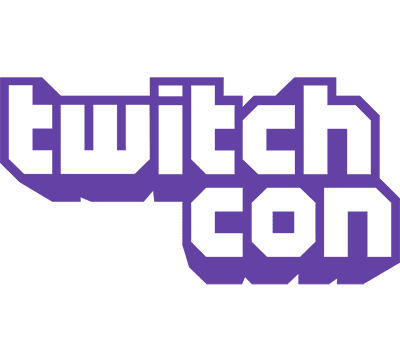 Dates: February 2, 2022 – Late 2023 (TBA)
Where: TBA
Prize Money: US$10,000,000
Players: TBA
Qualification: TBA
The Fortnite Champion Series will run for the majority of 2023 and feature all of the best players from around the world. The FNCS will kick off on February 2 and begin to reach crescendo point, when Major 3 wraps up on August 20, 2023. Boasting over $10,000,000 in prizes, across the year, the FNCS is one of the biggest esports events on the calendar.
---
Fortnite overview & history
Active players: 250 million +
Platforms: PC, Mac, Xbox, PlayStation, iOS, Android, Nintendo Switch
Fortnite is a battle royale game developed and published by Epic Games. Originally released back in 2017 in its earlier state and fully released in 2018 it has since then it has very quickly risen to the rank of the world's most popular video game. Nowadays, Fortnite has accumulated more than 30 million players worldwide. It is available on every platform imaginable and is not showing any signs of weakens or plans to go down in its popularity.
Fortnite is one of the most interesting video games. Originally intended as a player-versus-environment (PVE) multiplayer gaming experience, the game launched amidst the height of the rapidly increasing popularity of PlayerUnknown's Battlegrounds, a last man standing competitive death-match bonanza. In response, developer Epic Games quickly re-tooled its existing engine and released their very own Battle Royale mode for free.
As a 100-player player-versus-player (PVP) experience, Fortnite Battle Royale is essentially its own take on the PUBG format and has proved an instant hit, welcoming 1 million players on its debut and the ire of the same competitors its looked to for inspiration. With Fornite Battle Royale recording 1.3 million concurrent users in December 2017 and 30 million players in total, there's no denying it's here to stay – it has eclipsed the popularity of its own base game with a playerbase that decently rivals PUBG and that can only indicate to a future competitive esports push.
---
Fortnite: Battle Royal Chapter 2
Fortnite is in its essence an ever-changing game and a constant stream of updates, changes and features being added and removed are occurring at regular intervals. These changes help the game stay fresh and interesting and are there to make sure players get a more enjoyable experience from playing the game as well as to make the players keep playing the game longer. The latest set of large scale changes was introduced at the launch of Fortnite Chapter 2 Season 1.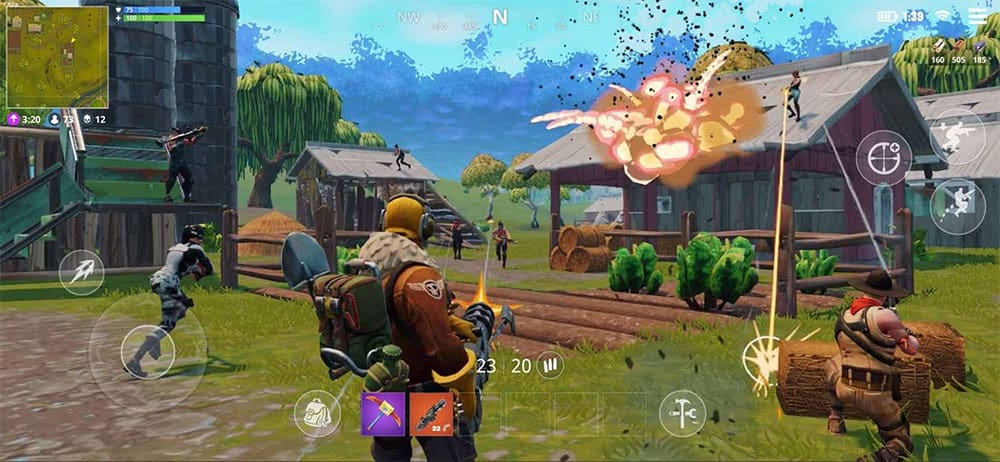 The biggest change made in the game's history was replacing the old Fortnite map with an entirely new one. Instead of twenty named locations and player hubs scattered all over the island, only ten have been included on the new map, however, the size of the map has not shrunk, but expanded thanks to the addition of 10 new locations known as landmarks.
New mechanics have also been added like the ability for players to hide in trashcans or haystacks, the ability to swim in any body of water and the ability to fish for various consumable items and weapons that players can use.
Another game-changing mechanic that has been added is the ability for players to carry their knocked down teammates to a special location where they could revive them and allow them to resume fighting for the team.
---
A brief introduction to Fortnite Battle Royale
Fortnite is actually made up of two different game modes: The standard player-versus-environment mode, "Save the World", and the more popular "Battle Royale" mode.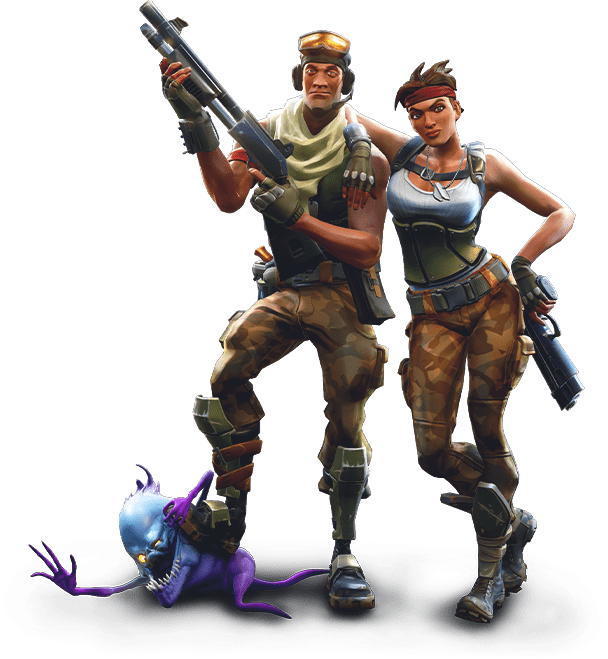 Save the World is a co-op sandbox survival game and is focused on crafting items and weapons, exploring a hostile territory, and ultimately survival. Players must build fortified structures to defend themselves against the onslaught of monsters that come in waves by scavenging the right resources and making the most efficient use of them.
Battle Royale is exactly as it sounds and it follows a similar approach to other games in the same genre such as PlayerUnknown's Battlegrounds. Up to 100 players, either solo or in four-man squads, drop into a vast island via parachute and attempt to survive the longest and be crowned last man (or last team) standing. One landed, players must scout for shelter, scavenge for weapons and items, build structures to fortify any advantageous positions, and remain on the move whenever the Storm approaches. The Storm is a mechanic that shrinks down the safe parts of the map, to funnel players towards each other to stop camping or games going on too long. If the player is caught by the Storm, they will take constant damage and eventually die. There are random air drops of resources in the typical round that players can take advantage of as well.
The former mode was the game's original focus, but it's fair to say Fortnite: Battle Royale eclipsed it in popularity almost immediately due to its free-to-play release, where players could download the Battle Royale mode and play for free, with optional purchases. At the start of 2018, it passed the 40 million players milestone and recorded over 2 million people playing concurrently across consoles and PC platforms.
Recommended!
---
Fortnite esports leagues and tournaments
The short answer to this question is, "Yes, yes it is". With Fortnite having one of the largest player bases and certainly the largest viewership count, it was just a question of time before Fortnite was officially recognized as an esport. Today, there are numerous tournaments held with prize pools reaching millions of dollars. The largest one of these tournaments is Fortnite World Cup, however, numerous smaller cups are being held regularly by both Epic Games and other organizations.
With all this being said, there are still ongoing debates on whether Fortnite should be considered an esport due to it having many randomness factors such as loot placement and storm circle locations, but whether luck should be taken out of the equation or not when creating an esport out of Fortnite is debatable, it certainly makes matches a lot more exciting and interesting to watch.
---
How Fortnite became an esports monster
One of the many common questions we see posed is whether Fortnite Battle Royale has the potential to become an esport in 2018 – here are a few reasons why we think it has a chance, along with the inevitable stumbling blocks the game and its wider sub-genre will have to overcome first.
The Battle Royale genre needs balancing out for esports, full-stop. Battle Royale games are proving to be a difficult genre to nail for the esports crowd, in part because of the large amount of players (and subsequently perspectives) the cameras need to follow, in part because of the randomness of circle placement, looting, and terrain placement. Unlike other popular esports, the player's starting equipment is generally dependent on where they land and whether the RNG gods have deemed it fit to provide decent drops.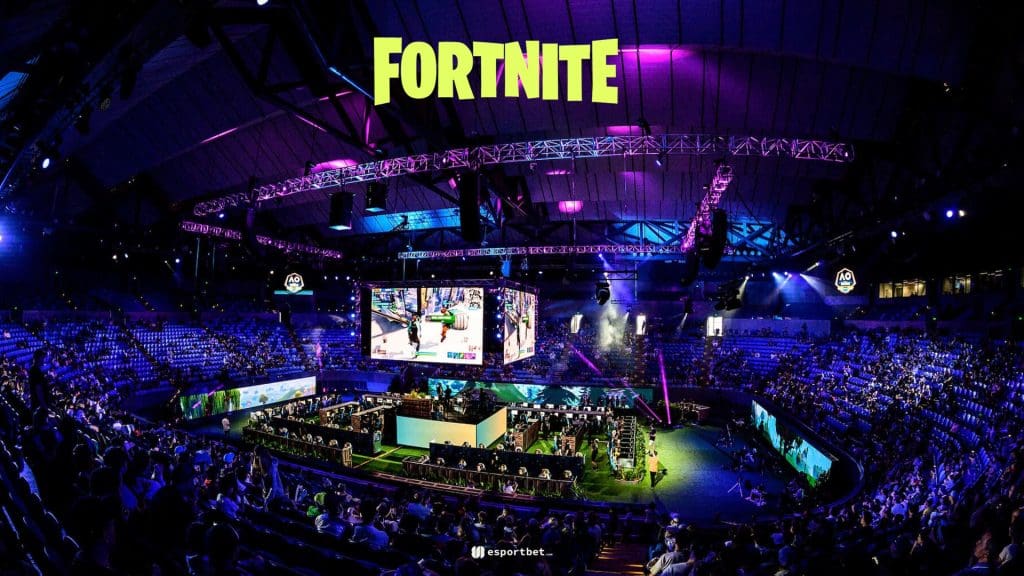 All too-often, a skilled player who gets extremely unlucky and finds a lousy shield potion or scar falls to a less-skilled player who came across bandages and a rare-drop shotgun. The all-enclosing circle, which determines which small space on the map will be the final battlefield for the last few players standing, can also prove disadvantageous for players who decided to land tactically but got the short-hand on where the borders squeeze.
The community is fairly split on the solution for the 'luck' factor, given a lot of the appeal of the emergent Battle Royale sub-genre outside of esports is its randomness and playing (and winning) at an extreme disadvantage. It's thrilling to overcome overwhelming odds when dropped in a battlefield you're unfamiliar with, and equally thrilling to get dealt the best hand and go out all guns-blazing after a successful landing and looting. Why should the game's luck and randomness get the blame, when the player should choose where they land more carefully?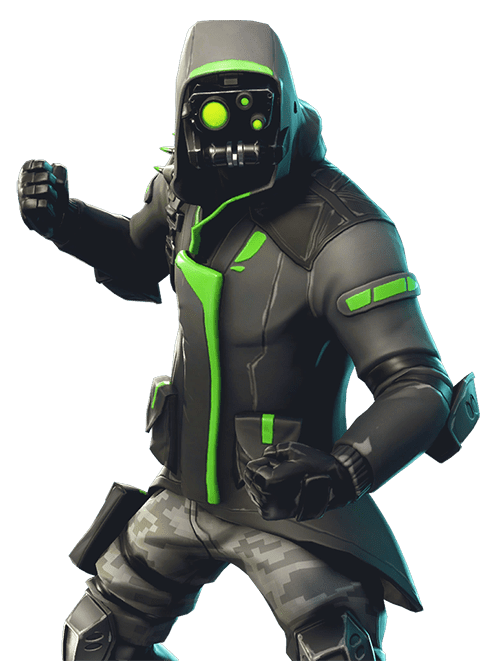 How we think the esports format should balance this inherent thrill with a fairer start for pro players is a multi-round elimination setup – best of 5 or best of 10. It can ensure all players will have a chance at excelling based on pure skill alone, and that one or two extremely unlucky drops into a battlefield with no helpful loot won't be the be-all and end-all of their efforts.
Because Fortnite has shorter matches than other comparable Battle Royale games, this format could work a lot better here. The final round could be a sudden death version of the game that equips all players with the same amount of healing items and weapons on even playing field, just to shake things up.
See also:
---
Is Fortnite a good betting medium?
Fortnite and betting go hand-in-hand with it a fast-paced, action packed esport that provides plenty of entertainment. Like any sports betting pursuit, if you don't know the teams and the game well, you will struggle betting on it, but if you follow the Fortnite professional scene closely, you will find plenty of outstanding betting opportunities. In summary, if you are looking to get into Fortnite betting, make sure you do your homework surrounding the players, teams and current form.
---
Best Fortnite betting sites 2023
Most of the top esports betting sites in the world will feature odds on major Fortnite esports events. These Fortnite betting sites will vary depending on your location, while the depth in odds and promotions will also vary site-by-site.
The top Fortnite betting sites are accessible via both mobile and desktop computer, with some even having downloadable apps available. Fortnite betting apps are generally available for Android and iOS smartphones and tablets.
The best Fortnite bookies for you will also cater to your currency and have deposit options to suit. This means if you are in the UK you will find deposit options like Paypal, Visa and Mastercard.

Best Fortnite esports betting sites
---
Top Fortnite betting apps
Fortnite betting apps are available, with many of the top online bookies having an Android esports betting app and a iOS esports betting app.
Android smartphone users will find they have more freedom with downloading Fortnite betting apps, with many companies having non-market apps that you can download directly from their website.
Apple Fortnite apps are more complicated to access and can be downloaded after you have created an account at the bookie.
Importantly, no matter what platform you are on, you will be able to bet on esports via Fortnite betting apps.
---
Fortnite betting sites payment options
Fortnite betting sites payments types found include things like credit and debit cards, payment processors, web wallets and even cryptocurrencies. Whether you can use these online betting payment types will depend on the laws in your own country. Popular Fortnite sportsbook payment options include:
---
Fortnite betting by country
Like we have previously mentioned Fortnite betting sites can vary depending on your location, with some bookies blocking some places. Many countries also require their Fortnite sportsbooks to be licensed by a local regulator. You can learn more about Fortnite betting in your country via our country guides:
Read enough? Join one of our leading bookies and begin your Fortnite betting journey today!