On this page you will find short esports betting reviews with further links to full bookmaker reviews. Our esports betting site reviews are written by people who understand both betting and esports – a rare combination in this competitive industry. Inside our bookmaker reviews you will find detailed information about each betting brand, including bonus offers, promotions, payment options and most importantly what esports wagering they have on offer. Our geotargeted table will only show esport bookmaker reviews that are available in your location.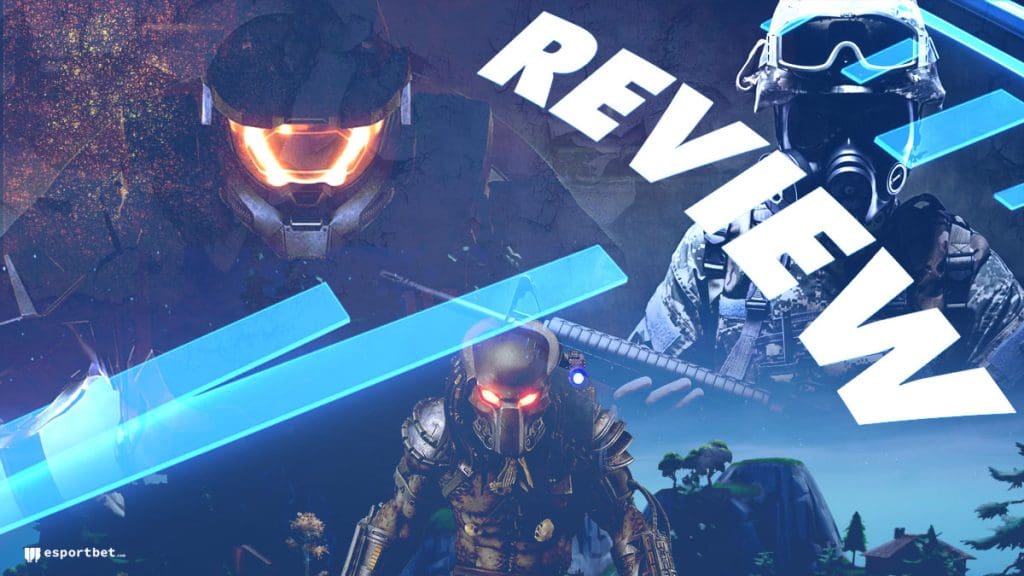 Top esports bookie reviews
---
Navigating our esports betting reviews
Esports is a new betting market with a lot of untapped potential. Many sportsbooks have jumped into this new field, trying to innovate and keep up with the rising tide. So, having accurate esports bookmaker reviews is essential for the industry right now.
Our esport betting site reviews are for two target audiences:
If you want to choose the right bookmaker, then you'll need to do proper research. While individual preferences can impact your choice, most of the time, the sites need to meet specific standards. We eliminate the guesswork so that you can make that choice knowing what to expect.
Professional video gaming is nothing new, but esports betting is. This is the reason why it needs a push in the right direction. Our reviews aim to be the moving force for bookmakers. We point to the direction the industry is moving and what changes the sportsbooks need to embrace.
---
Top Esports Bookmaker Reviews
Let's dive into some betting site reviews to see the best-rated bookmakers on our platform.
GGBet stands out among similar bookmakers by offering some of the best odds and bonuses catering to esports. Its web version and mobile-friendly site make it a breeze to bet on your favorite events. You can also watch the games live and place in-play bets, which is a huge benefit to betting with a dedicated esports betting operator. While it might be a big call, we think that GGBet might nearly be the best dedicated esports bookmaker that we have review. Counter-Strike: Global Offensive and Dota 2 are the most popular titles right now. The platform also organizes and sponsors championships for video game enthusiasts.
---
888Sports
The 888 brand shines again. Its sports section covers quite a wide range of esports markets. It offers CS2, Dota 2, and League of Legends matches every day. The 888 mobile apps make it easier to tune in for an occasional in-play wager, while top-notch support staff can answer all your questions.
The 888 betting platform will perhaps garner more attention when it increases it esports odds markets and bet options. For now, though, 888Sport offers one of the best customer experiences across all devices.
---
Betway sits comfortably among the best of betting site reviews on EsportBet.com. Betway's betting markets include some crowd favorites in the industry: Counter-Strike 2, League of Legends, and Dota 2. The operator exceeds expectations, providing Android and iOS apps for mobile users. In addition to that, the mobile website is ideal for casual bettors. Betway is a truly global bookmaker. It reaches a wide range of international audiences by supporting a plethora of languages, customer support lines, and currencies. Betway review.
---
Bet365 is another globally prominent bookmaker. This fact makes it easier for the company to keep up with industry trends. The list of available esports events comes to prove our point. It offers a massive amount of betting markets for the most popular games.
It's obvious that Bet365 set itself to excel at esports betting, too. We're left to wonder how long it will take the sportsbook to start offering esports-specific promotions. bet365 review.
---
ESB endorsed esports betting reviews
Some sportsbooks are a pure joy to review. They're interesting, they are edgy, and they have character. We've listed the best of the best above, now, it's time for our featured esports bet reviews.
Betsson:
Betsson is a Malta-based bookmaker, which also holds a UK Gambling Committee licence. This makes the platform unavailable in quite a lot of countries. The primary audience of the site is bettors from the EU, so the supported currencies include European national coins, EUR, and USD.The site also offers international phone support and language options to cater to the whole specter of gambling enthusiasts. In our ull Esports betting sites review for this brand we praise Betsson's comprehensive game library and odds options. The games include PlayerUnknown's Battlegrounds, Rocket League, and WarCraft III, among other, more popular titles.
Dabble:
Dabble Australia is a betting app-only service with a growing reputation within the esports wagering community. We were not expecting this bookmaker review to be such a pleasure to write, but we quickly realise this app had plenty of thought put into it. While there are limited esports betting markets up until this point, including a lack of futures markets, Dabble.com.au definitely has several cool points of difference, including the ability to share your bets with other punters. This social aspect of the Dabble betting service is what sets them apart. Dabble esports review.
BetOnline:
BetOnline has been successful in the esports betting arena. The web version of the site covers all the basic esports bet types, but it doesn't offer title-specific odds. Another major hindrance is that BetOnline mobile doesn't support esports markets. Betonline review. The website has a few country restrictions, but it's available mainly in the USA. You can use close to a dozen payment methods, including Bitcoin.
---
How We Review Our Esports Sportsbooks
Our bookmaker review process is a meticulous one. We strive to present accurate and timely information about the established and new bookmakers on the market. We also partner up with the best ones to endorse their services.
We test all the sportsbooks against a list of standard criteria to determine their standing.
Here's our bookmaker review checklist:
Is the platform safe and trustworthy?
We look at the license the bookie holds and check its authenticity. Then, we go through the technical aspects of information and transaction security. We also consider the brand's parent company and its origin.
Are the offers and promotions worth it?
Often, shiny offers aren't what they seem. We read the terms and conditions so that you'll have a better idea of what to expect.
What banking options does the platform offer?
We also determine the withdrawal speed and evaluate customer reviews about payment problems. This process lets us bring you the most thorough information possible.
What games and esports markets does the site offer?
We compare available events and odds to bring you the best options on the market.
Does the website offer live streaming and in-game betting?
Online reviews for esports betting all contain some information about live streaming. A website drops its rank if it doesn't have this essential feature.
What Australian bookmakers have you reviewed?
Australia has some of the best online bookmakers in the world based there, with the brands including Sportsbet, Neds, Unibet and Bet365. Our Australian bookie reviews can be access via our Australian esports page.
Does the platform offer a mobile alternative?
We know how important it is to have your entertainment wherever you are. Every decent betting website should have its features fully available either on a mobile website or a native app. We have plenty of information on the top esports betting apps here.
Once our rigorous testing is over, we put together the helpful and honest reviews to guide you through the online betting world.