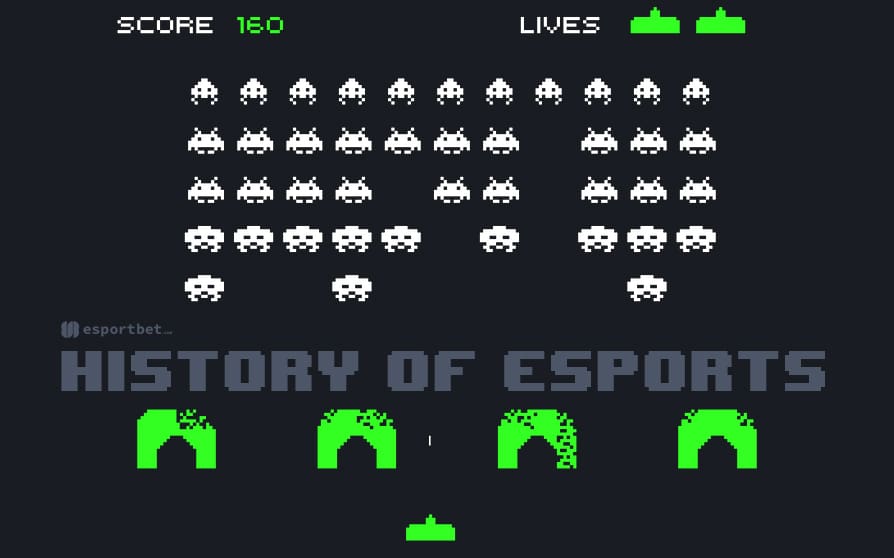 eSports has slowly evolved into a cultural phenomenon. Across Asia, North America and Europe, the best pro gamers are competing for a share in hundreds of thousands of dollars at each tournament, watched by thousands if not millions of people around the globe. The very thought of professional gaming and competing is still battling perceptions of obscurity, but the truth is that eSports actually dates back decades, leading to what we know as the stadium-filling juggernaut today. Let's take a look back at where it all started.

BEST ONLINE eSport BOOKIES
---
The Beginning
According to Kotaku, the very first video game competition took place at Stanford University way back in October, 1972. That was well before the gaming PC and console had a common play in the family home. The game was Spacewar, a revolutionary two-player battle in which competing virtual spaceships combat each other while avoiding a dying star, which is constantly pulling on their ships. Simple in execution but rather complex in theory for the time. Funnily enough, the winner of that tournament went on to land a year's subscription to Rolling Stone, which at the time was probably a rather valuable asset. A man name Bruce Baumgart is attributed for having won this tournament, and as such goes down as the world's first eSports champion.
Soon after, the arcade craze took hold, and a little known game by the name of Space Invaders kickstarted a new generation of eSports. It was in 1980 that the very first Space Invaders Championship was held by Atari, attracting more than 10,000 entrants. While eSports these days made be considered rather "niche" by the mainstream, this championship generated widespread media attention due to the innovative and inspiring nature of the technology driving it. Space Invaders took over living rooms and became a household name, and as such, a competition focused on it would unsurprisingly generate a lot of community interest.
The late 1970s and 1980s continued this trend. Video game tournaments for the likes of Pac-Man and Donkey Kong Country were featured in prominent magazines and newspapers, while the Guinness Book Of Records created the Video Game Masters Tournament, which was a series of high score contests for a variety of arcade games. eSports even had its own primetime coverage, with a show called Starcade continuing the high score obsession and having players attempt to beat each other.
The video game industry would struggle through a "crash" in the early 1980s, often attributed to poor quality games and hardware flooding the market to meet rising demand. eSports and arcades were immune from this crash, however, and the competitive gaming scene continued to grow leading into the era of the internet.
---
Nintendo, The Internet, And Warcraft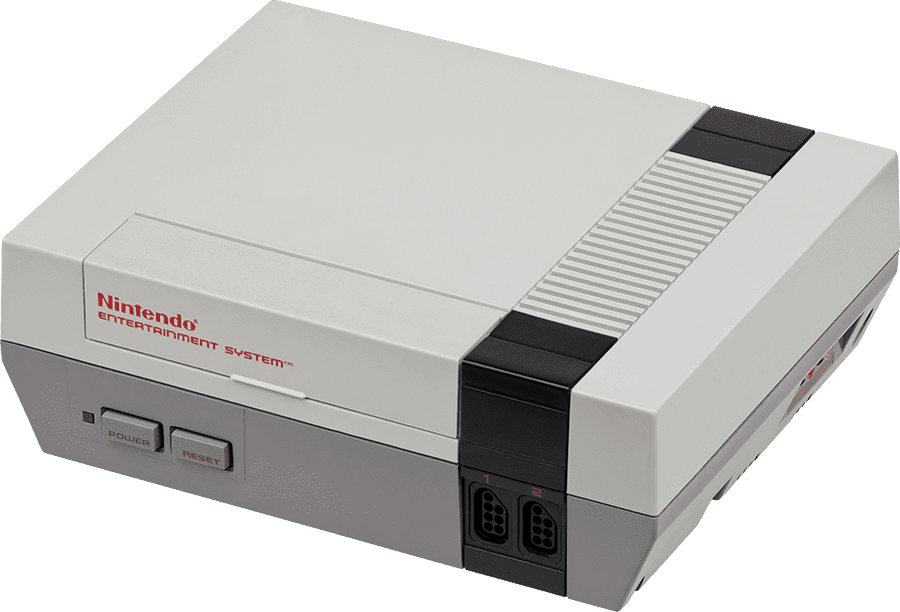 Leading into the '90s, Nintendo was dominating the games industry. While the likes of Sega and even Atari still had a place, the house that built Mario was comfortably atop the charts. The creation of the 1990 Nintendo World Championships fed into Super Mario hysteria, with the touring eSports tournament touring the United States before hosting a grand final at Universal Studio in Hollywood, California. The tournament would return in 1994 with the release of the Super Nintendo. Blockbuster Video, a relic of the video rental industry, also held its own eSports tournaments for a variety of popular Nintendo games, namely NBA Jam and Virtua Racing.
Aussie kids of the '90s will remember a weekday afternoon game show called Amazing, which acted as one of the best ways at the time to get an insight into the latest Nintendo games. The show would pit two competing schools against one another in a battle of wits, with a final stand-off at the end of each episode, in which a player from each school would battle it out in Mario Kart, Super Mario World, and a host of other Super Nintendo games.
With the rise of the internet came increased popularity in games such as Quake, Counter-Strike and Warcraft. QuakeCon, which had existed until 2016 and was often referred to as the "Woodstock of gaming", would host a number of Quake tournaments across 1v1, 3v3 and other team-based modes. It arguably helped set the scene for large-scale tournaments based on popular online competitive games.
---
The "Modern" Era
eSports has gone immensely in the 21st century. This is due in part to improved broadband speeds, which is said to have played a major part in South Korea's obsession with pro gaming. The ease in which people can access, watch and participate in tournaments has allowed eSports to grow beyond town halls. It's also fed an entirely new industry in the LAN cafe gaming centre, which attracts prospective pro gamers who want to test their wares in a local area environment against like-minded players.
While eSports still has a way to go in the Western world to establish itself as a mainstream sport, it was Korea that truly established it as a near-billion dollar industry. It was in 2000 that the Korean eSports Association was created as an arm of the Ministry of Culture, Sports and Tourism, such was the popularity of professional sports in the country. Many tournaments are held in Asia and South Korea more specifically. The global number of tournaments has risen from around 10 in 2000 to more than 400 in 2016.
eSports teams are also proving to be a healthy investment opportunity for large organisations. A number of pro teams covered across Counter-Strike, StarCraft, Call Of Duty, Dota 2 and League Of Legends are owned by large conglomerates and in some cases celebrities. Cable television networks are broadcasting eSports tournaments live, and while South Korea is certainly at the time of the interest scale, North America, Europe, and even Australia have proven to be very strong eSports areas with large fanbase.
The ever-increasing popularity in streaming has also attributed to the rise in eSports. The likes of Twitch allow game developers and tournament organisers to live stream events, attraction audiences in the millions from around the globe. While eSports may not necessarily be a household name just yet, it's slowly working its way into mainstream recognition, and will certainly make it there within the next couple of years.