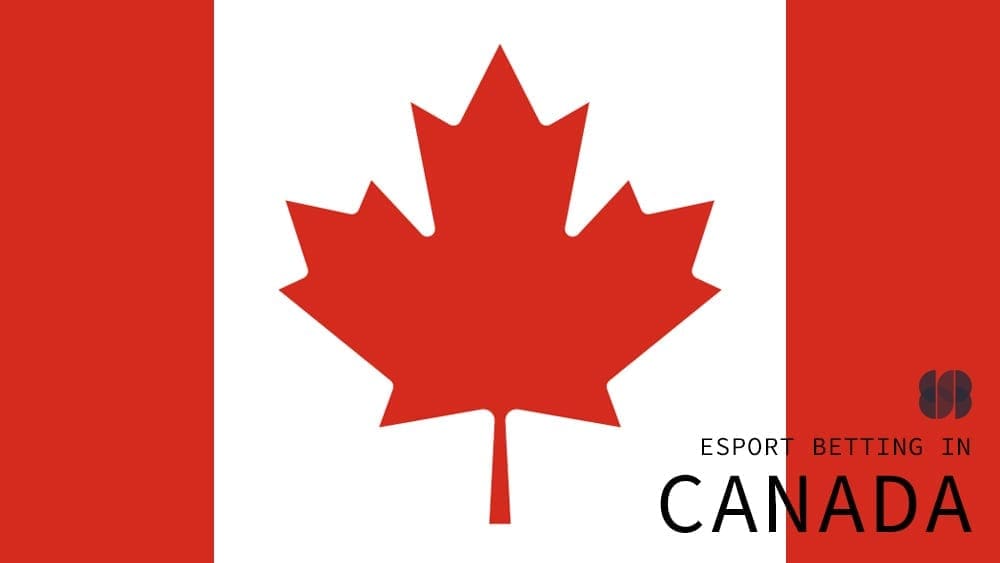 Esports betting is growing rapidly in Canada, with many esports betting sites accepting bets on various professional video game competitions. Esports is a perfect medium to bet on, with it possible to wager and watch your esports event at the same online sportsbook. Esports betting is perfectly legal in Canada, although we recommend betting with offshore esports betting sites, rather than CA licensed sportsbooks, because the betting options are far plentiful and often the odds will also be better. Our top esports betting sites for Canada in 2020 are:

Top esports betting sites for Canada
Esports betting in 2020
Esports betting is largely done on the top-flight leagues and tournaments surrounding professional video gaming. For instance you might find betting on the final stages of a League of Legends tournament, but you won't find any markets on the online qualifying. This is because esports handicapping is still a relatively young game, and the depth of the player pools means new esports stars are emerging all the time. Our esports betting section will highlight the top five esports in June, 2020.
Dota 2 betting
CS:GO betting
League of Legends betting
Fortnite betting
Overwatch betting
---
Major eSports events in 2020
The esports calendar is growing all the time, with new leagues and tournaments springing up. Some of the most anticipated esports events for 2020 are:
Fortnite World Cup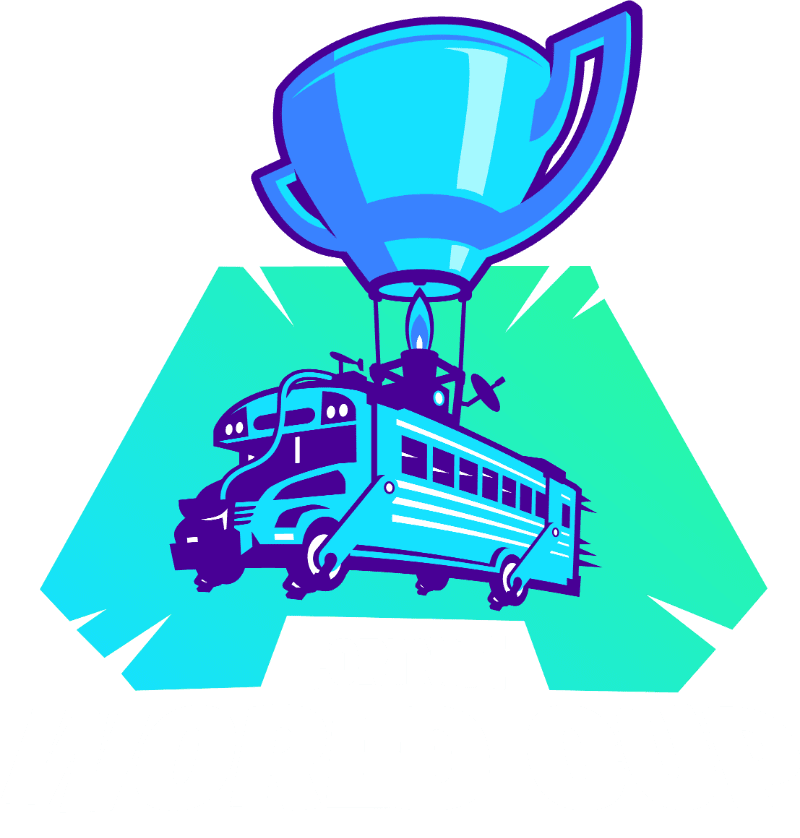 Game: Fortnite
Dates: July/August (TBC)
Prize Money: $30 million USD
Qualification: Online/Ranking
The Fortnite World Cup burst onto the esports scene in 2019 with a bang, with over 2 million people tuning in for the final stages of the tournament, which were played in a sold out Arthur Ashe Stadium, in New York. Some of the changes expected in 2020 include higher prize money, a different qualification structure to ensure the best players are playing and potentially with trios or squads, instead of solo and duo as it was in 2019.
---
League of Legends World Championship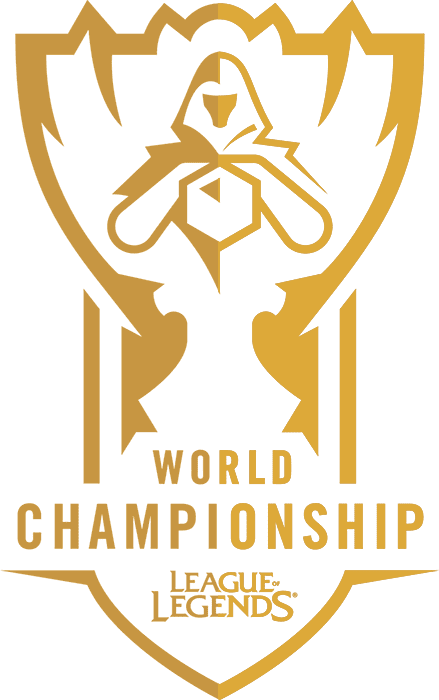 Game: League of Legends
Dates: November, 2020 (TBC)
Prize Money: TBC
Qualification: Online/Ranking
The League of Legends World Championship is the no.1 event on the LoL calendar. Played between October and November each year, the 2020 Championship finals will be played in Shanghai, where home team FunPlus Phoenix will attempt to defend their crown from 2019. The LoL World Cup is also one of the biggest betting events in esports, with betting sites all over the world offering markets on it.
---
The International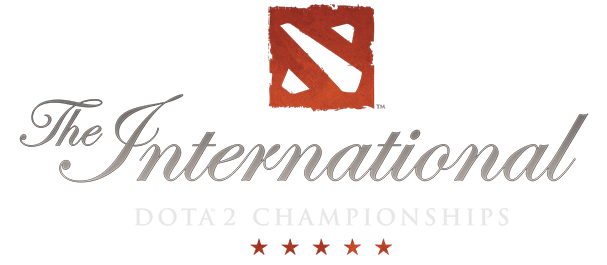 Game: Dota 2
Dates:
Prize Money: $25 million +
Qualification: Online/Ranking
Held every year, the International is the no.1 most coveted prize for Dota 2 players, and features all the best players from around the world. The International also draws a huge viewership on streaming sites like Twitch, with this meaning betting on the International is also common. The 2020 edition of The International will return to Europe for the first time since 2011, when it is played in Stockholm, Sweden. The 2019 finals of the International were played in Shanghai.
---
Overview of esports in Canada
Esports fever has swept across Canada in a similar manner to the rest of the world. Their geographical proximity to the world's largest events and esports leagues held by their close neighbours in North America has led to Canadian pro players and fans being heavily involved in the industry's resounding success. If you live in Canada and want to bet on your favourite esports tournaments, whether it's CS:GO, Dota 2, League of Legends, Overwatch or something more niche – you'll be happy to know you have multiple world-class online betting options accessible on computer or mobile devices.
We have reviewed and tested numerous licensed and regulated esports betting sites based internationally and legally servicing Canadian customers who want to place a bet on your favourite professional gaming players and teams. In addition, all of these sites have safe and trustworthy payment methods to make depositing and betting on your chosen match a safe, simple experience – and you can do so in Canadian Dollars, cryptocurrency like Bitcoin and Litecoin, and other international currencies.
Esports betting sites accepting players from Canada
EsportBet.com highly recommends the following real money sports betting sites for Canadian users to bet on their favourite esports. Each site offers betting markets on the world's most popular and major competitive gaming tournaments for titles such as CS:GO, Dota 2, League of Legends, Overwatch, Rocket League, StarCraft II, WarCraft, World of Tanks and much more. The most common betting options include match winner (which teams wins the match), outright winners (which teams wins the entire tournament) and prop bets based on outcomes specific to the game; a common example would be betting on which team kills the baron first in LoL, or which teams strikes first blood in CS:GO.
All of the best esports betting sites we have reviewed, tested and recommend here at EsportBet.com are international sportsbooks licensed by world-class gambling regulators like the Malta Gaming Authority and the United Kingdom Gambling Commission, and many of these sites 100% accept Canadian sign-ups. You can find out more about them in our provided links, and we also break down the top three choices for Canadian esports fans at the time of writing.
1. Pinnacle: Licensed and regulated by the Malta Gaming Authority for its sportsbook section (including esports), Pinnacle is one of the world's best and most popular esports betting sites with competitive odds and dedicated betting markets for most major and regional tournaments held for Call of Duty, CS:GO, Dota 2, Hearthstone, League of Legends, Overwatch, Rocket League, World of Tanks and many more titles. Pinnacle holds the distinction of being the first sportsbook to take bets on an esport back in 2010 and the site won the EGR eSports Operator of the Year 2017 and SBC eSports Bookmaker of the Year 2017. Despite not being available to North Americans, Canadians can sign up and bet at Pinnacle without worry, and can do so safely in Canadian Dollars with a range of supported payment methods. Read our full review of Pinnacle's esports betting options for Canadians.
2. Betsson: Licensed and regulated by the Malta Gaming Authority and by the United Kingdom Gambling Commission for its UK customers, Betsson has over 40 years in the sports betting business under its belt. While most popular with bettors in Europe, Canadians esports fans are more than welcome to bet on their favourite tournaments here, with full betting markets available on the latest CS:GO, Dota 2, LoL, OW and many other popular competitive titles. Read our full review of Betsson's esports betting options for Canadians.
3. Nitrogen: For Canadian esport fans who own Bitcoin and prefer to use the popular cryptocurrency for their esports betting, Nitrogen is our top recommendation based on our testing. It provides a safe, private betting experience using BTC, and has dedicated betting markets for the most popular esports titles – which we hope will be expanded to the up and coming competitive favourites like Fortnite and PUBG that are already on offer elsewhere. Read our full review of Nitrogen's esports betting options for Canadians.
Which esports can I bet on from Canada?
While it's true the most popular esports tend to have the most available betting markets, many up-and-coming esports along with regional events and smaller qualifiers can often still be bet on at some of the betting sites we have recommended on this page. If you're a fan of the competitive scene for any of the following esports, check out our provided links for specific betting guides for each esport, including bet types, tips, and where to live-stream.
Is it legal to bet on esports in Canada?
The short answer: Yes, Canadians can bet on esports so long as they are 18 years and older.
The long answer: It's complicated.
Current gambling laws in Canada make it technically illegal for sports betting operators that are based in Canada to offer Canadians their services without official licensing – every provincial government licenses and runs their approved sportsbooks – and these few licensed sites have less choices than what you would find at a regular online betting site based overseas. However, Canadians can freely access and bet at internationally licensed and regulated esports betting sites without fear of legal ramifications, as the local laws do not apply to any sites based offshore (anywhere outside of Canada).
Online sportsbook CA payment methods
Canadians are able to fund their esports betting account with a variety of different payment options in your local currency, Canadian Dollars. World-trusted methods such as MasterCard and Visa (credit, debit or pre-paid) are supported at almost every major sports betting site, including those we recommend here, and usually process instantly for deposits and withdrawals (sometimes withdrawing winnings back to your card can take up to 5 days for transfers). These are what we usually recommend to our readers, particularly newcomers, due to the global reputation of these card brands as safe to use for anything related to online payments.
Canadians can also use bank transfer services, either through their local financial institution's online banking interface or through services such as EntroPay and Instadebit. Virtual wallets, which act as a additional middle layer between your personal banking accounts and your esports betting accounts, are also available to Canadians – EcoPayz, Neteller and Skrill are our top recommendations.
Pre-paid e-voucher options such as Paysafecard are also sometimes supported and can be good if you want to deposit your esports betting money using a method with a set limit, which is whatever you decide to transfer into the Paysafecard upon purchase.
Popular ways to fund CA betting accounts:
Visa
Mastercard
Credit Card
Debit Card
iDebit
Interac
Bitcoin
Entropay
Ethereum
Instant Banking
Litecoin
Paypal
Paysafecard
Wire transfer
American Express
How popular is esports and video games in Canada?
According to consumer insights from NewZoo, there is a recorded 1.8 million esports enthusiasts (which include hardcore and casual viewership) recorded living in Canada in 2018. There are over 19 million gamers in Canada, accounting for 59% of the online population. The Canadian console gaming market is worth $900 million, with mobile and PC gaming not far behind, generating $500 million and $400 million in the last two years, respectively.
Esports popularity in Canada is due to the country being one of the biggest growing video game markets in the world, with over 20.1 million gamers spending $1.9 billion in the country last year, making it the 10th largest video games market worldwide according to NewZoo. Interestingly, 44% of PC/laptop gamers in Canada are women aged between 51 – 65 who account for 12% of the group, indicating hardcore gaming in the country is not just predominantly a male passtime. The average age of a Canadian gamer was 36 years when last recorded in 2016 by Statista.
Keep this page bookmarked as we keep you updated on the latest changes in Canadian esports betting.