The top esports betting sites will vary depending on your location and laws, although it's very unlikely you won't be able to bet on esports online. Our best online esports betting sites for 2022 only include regulated and legal bookmakers and must have extensive odds available for competitive video gaming. The top esports betting sites include many of the biggest names in sports betting, but there have also been niche specific esports betting sites spring up.
Best esports betting sites for United States: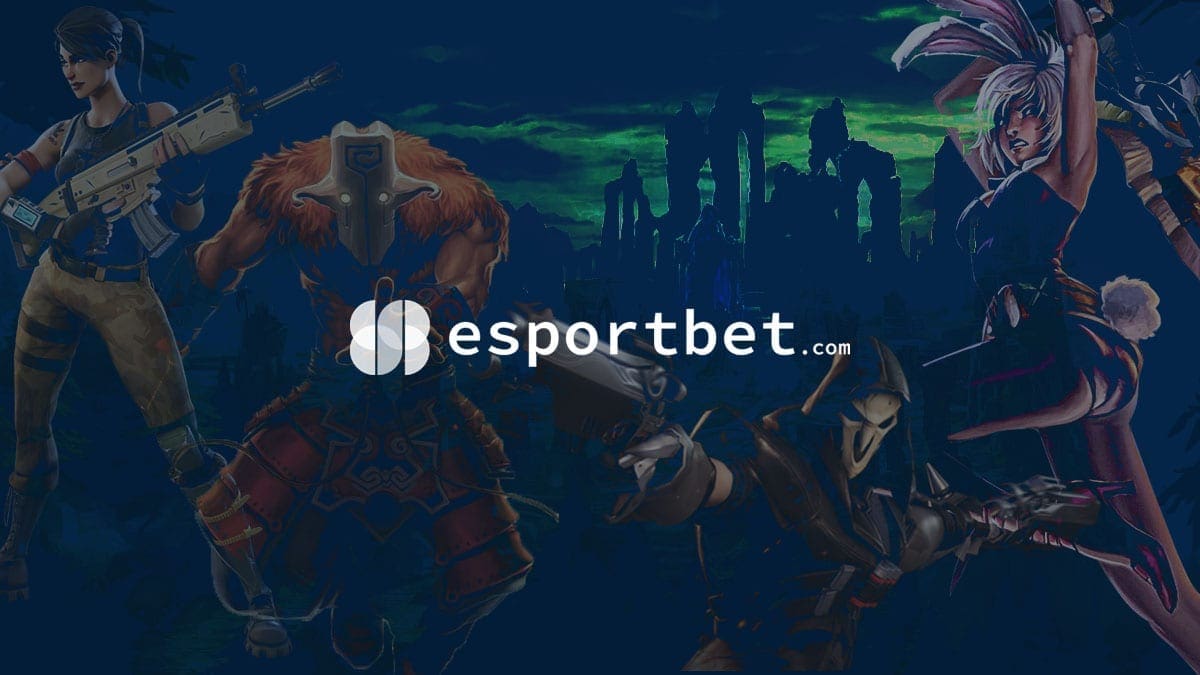 ---
Esports Betting Sites overview
Whether you are an avid gamer new to the world of online betting sites or an experienced punter looking to wager on your favourite competitive video game tournaments, there are plenty of regulated and safe esports betting sites available on the World Wide Web catering to your country.
With the boom in popularity of esports across major media outlets in 2022, more major online sportsbooks than ever are putting in the hard work to offer better odds, bonuses, promotions and options surrounding the blossoming industry.
Our guide is constantly updated to list the best online sportsbooks with dedicated esports betting markets covering the most popular esports games and their tournaments, such as CS:GO, Call of Duty, League of Legends and Dota 2 as well as up-and-coming esports titles like Halo, Overwatch, Rocket League and more.
Most importantly, you can find the latest exclusive sign up bonuses for each sportsbook by clicking on any of our reviews or links listed on this page – so keep us bookmarked.
---
How do I place a bet at esports betting sites?
wagering on esports at online betting sites is very similar to betting on any other racing or sporting event, but we have noticed a distinct lack of straight-forward explanations or guides for esports fans new to the real money betting scene.
If you are a newbie looking for a neat breakdown, check out our detailed guide on how to bet on esports, which helps players understand the esports odds, markets and options offered by the world's best betting sites – return to this page once you've brushed up, as this guide is solely focused on finding you the best esports betting sites based on betting markets, customer service, licensing and regulation, bookie payment methods and overall value.
Check out our in-depth reviews of our highest-rated esports betting sites by clicking (or tapping, if on mobile) any of the provided links in the following list below.
---
Top esports betting sites
---
---
---
---
---
---
---
---
---
---
---
---
---
---
---
Best esports betting sites for Australia
Australians are spoilt for choice when it comes to licensed and regulated online bookmakers offering esports betting. Many of the locally licensed bookies have been taking bets on major tournaments for CS:GO, Dota 2, League of Legends and StarCraft II for years, with some beginning to cover other rising stars in the esports world, such as Halo and Overwatch. We personally recommend the following Australian-licensed online bookmakers for the best and safest Australian esports betting experience:
All of the above AU bookies are licensed and regulated by the Northern Territory government, ensuring fair payouts and security for Australian punters. Payment options for Australians are vast, with Aussies able to deposit and withdraw money into their betting account using POLi, MasterCard, Visa, bank transfers, Neteller, Skrill and more. Check out their sites via our links for more details and exclusive sign-up bonuses to kick-start your esports betting with some free cash off-the-bat.
For more detailed information, visit our best Australian esports betting sites guide.
---
Best esports betting sites for Brazil
Brazil has one of the most passionate esports communities on earth. Combined with the country's massive love for sports betting (they literally breathe soccer), you can expect plenty of major online sportsbooks catering to the Brazilian bettors looking for the best value and lowest margin esports betting markets. While Brazil's complex online gambling laws are currently being debated for upcoming legislative changes to loosen up restrictions, Brazilian players can currently bet on esports like Dota 2, League of Legends, Overwatch at a number of sites, of which we recommend:
1xBET and Bet365 are offshore licensed and regulated online sportsbooks which offer Portuguese language options for their sites in addition to the Brazilian Real (BRL) for deposits and withdrawals, meaning bettors from Brazil don't have to worry about currency conversions when betting on their favourite esports matches. Brazil players can simply convert BRL currency to USD, AUD, EUR and GBP at any of our other esports betting site recommendations should they suit your preferences better, however.
Senator Ciro Nogueira recently pushed for an amendment bill to request Brazilian financial institutions to block all online sports betting payments processed to offshore online sportsbooks, so we recommend avoiding the use of bank transfers, credit cards and debit cards in favour of stress-free and trusted alternative payment methods like AstroPay (virtual pre-paid card), Boleto Bancario (local alternative payment option), Neteller and Skrill (e-Wallets) and PayPal – at least until Brazil gets its act together on regulating its local online gambling market properly. Cryptocurrencies such as Bitcoin are also widely accepted at specialised offshore sports betting sites like Nitrogen, so if you're an esports bettor with some bitcoin to spare, it's a worthwhile option to consider.
For more detailed information, visit our best Brazilian esports betting sites guide.
---
Best esports betting sites for Canada
Canadian esports fans can bet on their favourite competitive tournaments at a range of different internationally-based sites, and expect to find betting markets on all of the latest games, including Counter-Strike: Global Offensive, Dota 2, League of Legends, Overwatch, Rocket League, World of Tanks and much more. You can also wager in Canadian Dollars, as it is a widely supported option at many betting sites, so no currency conversions or complicated processing is required to get betting. We recommend esports fanatics from Canada check out the following sites:
All of the best esports betting sites we have reviewed, tested and recommend for Canadians are licensed by trusted gambling regulators like the Malta Gaming Authority and the United Kingdom Gambling Commission, and there are many deposit and withdrawal methods available for Canadian esports fans to make their betting experience safe and simple.
For more detailed information, visit our best Canadian esports betting sites guide.
---
Best esports betting sites for Germany
German-based esports fans have a wide selection of international esports betting sites offering them generous welcome offers and regular promotions and the best value markets on CS:GO, LoL, Dota, Overwatch, World of Tanks, Call of Duty and many more popular and up-and-coming esport leagues. We recommend esports fans from Germany sign up at the following sites to bet on their favourite esports:
Many of these sites are licensed by the Malta Gaming Authority and the United Kingdom Gambling Commission, meaning their licensing, regulation and reputation is at the highest level. They also offer a wide range of deposit options to safely start betting, including local banking services like Giropay and Sofort.
For more detailed information, visit our best German esports betting sites guide.
---
Best esports betting sites for the United Kingdom
UK residents have it perfect when it comes to esports betting due to the world-class licensing and regulation of online bookmakers in the country by the United Kingdom Gambling Commission, considered the trailblazer when it comes to enforcing fair and safe online betting practices. This year, the UKGC has also outlined their efforts to properly and specifically regulate the rising boom of esports betting markets, including the controversial CS:GO skin betting and lottery markets popping up on the side.
Pretty much all of the world's best online sportsbooks are based, licensed and regulated in the United Kingdom thanks to the country's effective regulation of the online gambling industry, so bettors are definitely spoiled for choice. The team at eSportBet.com have narrowed down our favourite picks to the following sportsbooks for UK punters:
UK bettors have the largest range of payment methods available to use at esports betting sites, as they do not have to worry about amphibious gambling laws or outdated restrictions. Credit, debit and pre-paid cards (MasterCard, Visa), e-Wallet services (Neteller, Skrill), money-wiring (direct bank transfers) and pre-paid card services (Paysafecard) are the safest and most secure options available, but there is a growing market of Bitcoin-only esports bookmakers like Nitrogen are currently catering towards – and that is just as legitimate as playing in GBP.
For more detailed information, visit our best United Kingdom esports betting sites guide.
---
Best esports betting sites for Singapore
Singapore boasts one of the Southeast Asia's most upwardly mobile esports scenes, with new teams, leagues and tournaments popping up all the time. While online gambling regulation is strict, there are several esports bookies that accept bets in Singapore dollars:
For more information, see our in-depth guide to esports betting in Singapore.
---
Best esports betting sites for Malaysia
Malaysia is one of the leading lights for esports in Southeast Asia. The former British colony is now home to the $1 million Kuala Lumpur Major – a highlight event on the Dota Pro Circuit – while the government has invested heavily in the future of competitive gaming.
There are several online bookmakers that offer esports betting markets to Malaysian gamblers:
For more information, see our in-depth guide to esports betting in Malaysia.
---
Best esports bookies for Italy
Competitive gaming is officially classed as a sport in Italy, which also happens to boast one of Europe's largest online gambling sectors. Leading esports bookies for Italian punters include:
For more information, see our complete guide to esports betting in Italy.
---
Best esports bookies for South Korea
South Korea is the motherland of esport as we know it. For punters in the Republic, we recommend the following esports bookmakers:
For more information, see our complete guide to esports betting in South Korea.
---
Best esports betting sites for Denmark
Denmark has produced some the world's most successful gamers, especially in CS:GO and Dota 2. Bookies that accept Danish gamblers include:
If you want to know more, see our guide to esports betting in Denmark.
---
Best esports betting sites for Norway
Online gambling is strictly regulated in Norway, yet there are plenty of respected offshore bookmakers that accept Norwegian punters:
If you want to know more, see our guide to esports betting in Norway.
---
Which esports games and competitions can I bet on?
The world's best online sportsbooks always offer up-to-date head-to-head bets (wagers placed on which player or team wins) on the most popular international esports competitions running all year all around the globe. Outright winner bets, futures and exotic bets are also readily available betting options on most esports tournaments, but generally open up closer to the event.
Our recommended real money betting sites almost always have betting markets open on the latest live-streamed matches (read our linked guide to find the best esports live-streaming sites) hosted by the following esports leagues and tournaments:
Call of Duty Championship – Call of Duty
Electronic Sports League (ESL) – Counter-Strike: Global Offensive, LoL, Rocket League
E-Sports Entertainment Association League (ESEA) – Counter-Strike: Global Offensive
EVO – Street Fighter V, Tekken 7
GFinity – Counter-Strike: Global Offensive, Rocket League, Street Fighter V
Intel Extreme Masters – Counter-Strike: Global Offensive, LoL, StarCraft II
League of Legends Championship Series (LCS) – LoL
League of Legends Masters Series (LMS) – LoL
LoL Secondary Pro League – LoL
Neo Star League – Warcraft
The International – Dota 2
Smite World Championships – Smite
Starcraft II: World Championships Series – StarCraft II
World Cyber Arena – Dota 2, Counter-Strike: Global Offensive
Thankfully, many online sportsbooks have begun to expand outside of the usual suspects and often now take bets on many other major esports tournaments that are smaller scale compared to these big names, such as Microsoft's Halo World Championship (Halo 5), Blizzard Entertainment's Overwatch World Cup and Overwatch League (Overwatch), LAN-based tournaments such as BigFile (Overwatch) or DreamHack (multiple games) and even smaller events hosted by up-and-coming organisers and Twitch channels such as Pro Rivarly League (Rocket League).
---
Live betting on esports
EXPERTS GUIDE: LIVE ESPORTS BETTING
One of the most popular ways to wager on sports in 2018 is once the event is underway. This is known as live betting and just means that the contest you are wagering on has already started.
It can be a great way for those who understand video games to make money, given if they spot a momentum swing, or another tell, they can place a bet accordingly.
It can also add more enjoyment to watching streams online, as if your win head to head bet is losing, it may allow you to hedge your bets by betting on each set in a best of 3 or 5 contest.
---
New eSports betting sites
Pixel.bet:
A newcomer to esports which was bought out by respected gambling company LeoVegas in September of 2018. Focusses solely on esports and has a Curacao license, meaning it accepts bettors from most countries. Expecting the website to be revamped in the not too distant future, with Leo boasting a sensational in-house sports betting platform. Read our Pixel.bet review
Luckbox:
Is mooted to be launching in 2018 at some point. Is expected to have a strong emphasis on cryptocurrencies which will appeal to the tech savvy nature of eSports fans. Read review.
---
Is betting on esports legal in my country?
Despite some major developments by legislators in Nevada, USA in the form of the Nevada Senate Bill 240 which legalised esports betting in the state in July, and the Malta Gaming Authority in Malta and the United Kingdom Gambling Commission in Great Britain pushing for safer esports betting regulation, gambling laws specifically governing esports betting are currently in their infancy.
Betting Sites like Bookmaker.eu (read bookmaker.eu review) have very few restrictions on who can sign up, inclduing allowing players in the US and other countries that have clamped down on esports betting sites.
Esports as a whole is usually lumped together under the umbrella of sports betting. As such, there are presently no laws worldwide which specifically prohibit or clarify esports betting is illegal, but every bettor must be aware of their country's (and in America's case, each state's) local online gambling laws to keep safe.
Visit our individual country guides, which are linked in each section above, for more information about how esports betting fits into your country's online gambling laws, and to confirm your country's minimum legal age for gambling.