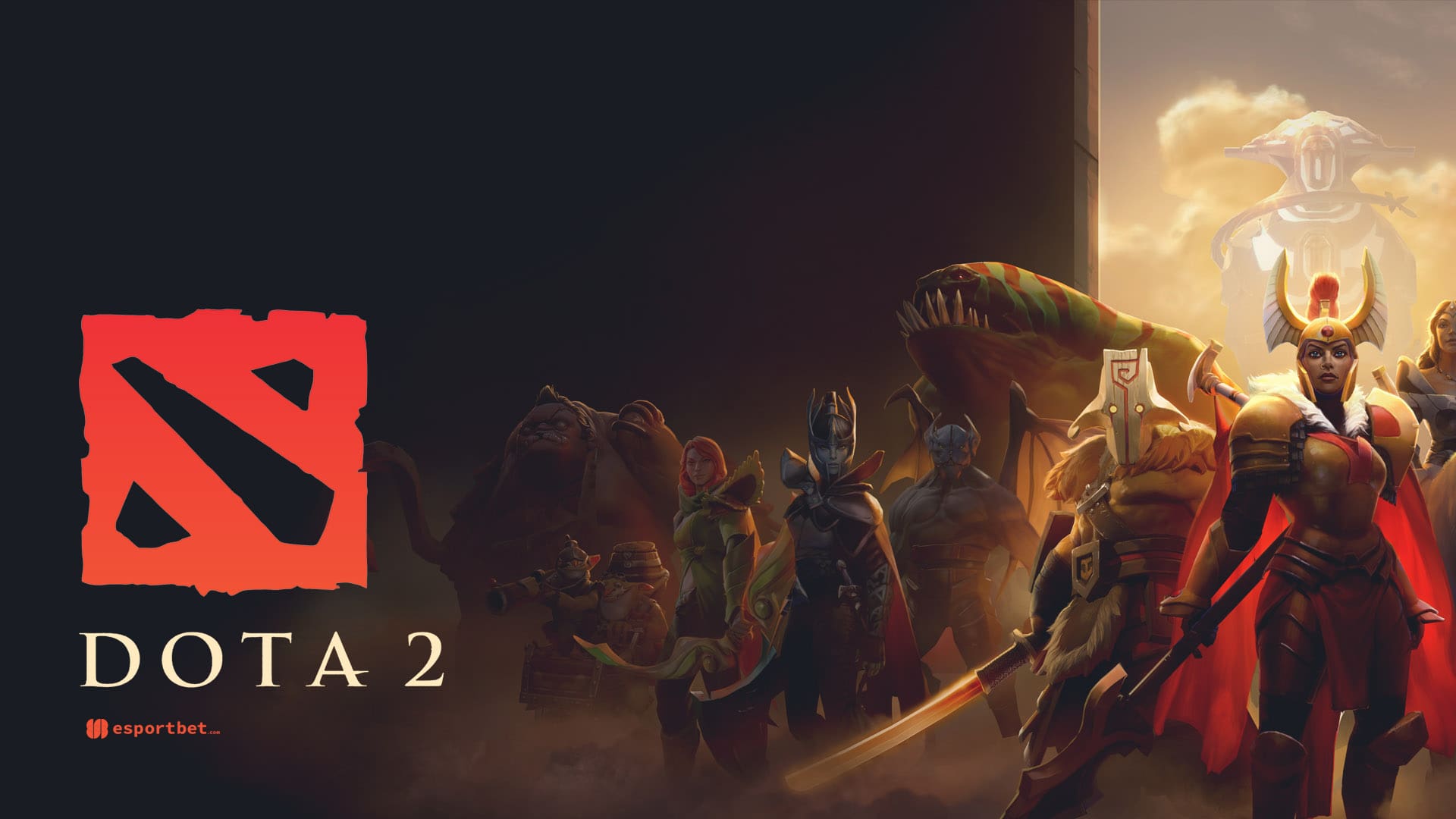 Dota 2 betting can be done at most esports betting sites, with this Valve Corporation online battle arena game one of the most popular competitive esports. Dota 2 betting is available on most of the professional competitions and one-off events, with both head to head betting on individual matches and outright tournament winner some of the most popular bet types. The top Dota 2 betting sites will have some lucrative sign up bonuses and promotions for new customers. Our Dota 2 betting guide will teach you about where to bet, the bet types available and of-course give you some pointers about Dota 2 betting strategy.
Our best Dota 2 betting sites for 2023 are:

Best Dota 2 esports betting sites
---
Top Dota 2 betting sites
Dota 2 betting can be done at pretty much every online bookmaker we promote on EsportBet.com, with this esport one of the major games operating in 2023. You will however find that when the bigger Dota 2 betting events — like the International — roll around there will be more odds and markets on offer.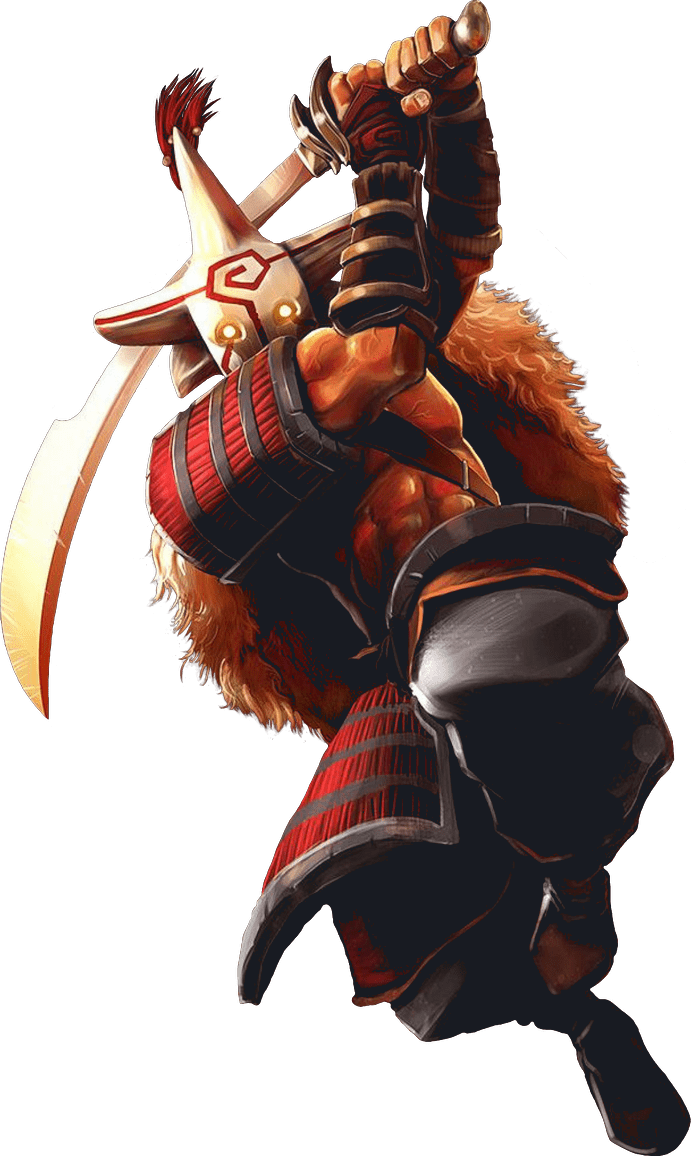 Not every Dota 2 betting site we promote on this website will cover every Dota 2 event, so we recommend if you are looking for odds on a specific tournament or league and you can't find them on one site, check out another. As a general rule when betting on Dota 2, the best option is to bet with a dedicated esports site like ArcaneBet or GG.Bet, but rest assured the big guns like Bet365 know the importance of catering to the esports crowd and generally have extensive betting markets on Dota 2.
Dota 2 betting sites will have easy deposit methods for most people around the world, with Paypal, credit and debit cards, web wallets and payment processors some of the common ways people fund their accounts. As a general rule if you are betting with a Dota 2 betting site that we advertise you will also find they have extensive customer support, so if you have any trouble you will be able to reach out and find a solution.
---
Dota 2 betting promotions
Dota 2 is one of the most popular esports with punters right around the world, which means often betting sites will run promotions surrounding the major events. This can be a great way to boost your chances of winning when betting on Dota 2 events.
Couple that with gaining insight from our expert esports predictions articles, and you are well on your way to winning while betting on Dota 2.
---
Dota 2 esports betting news
---
Dota 2 bet types
Dota 2 bet types are many at esports betting sites, but they will vary depending on how popular an event is with punters. For instance you will find a lot more odds for The International than a qualifier in Belgium. Basically the bigger the event the more odds you will find for it.
Some of the most popular Dota 2 bet types include:
Head to head winer: This Dota 2 betting market simply means you bet on the winner of the game outright.
Match Lines: A Dota 2 Handicap betting market, where a team might be +1.5 maps and the other -1.5 maps.
Map Winner: A price on who might win each individual Dota 2 map, for example map 1, map 2, map 3.
Correct map score: Pick how a Dota 2 esports match will finish, by picking the correct map score. This can be a lucrative way to bet on Dota 2, but it carries more risk than other bet types.
To win at least 1 map: Often a team will be expected to win heavily in Dota 2 and you can find some nice odds on teams to snatch an upset win on one map.
Race to Kills: Usually this Dota 2 bet type will be based on one map. For instance it might be Team A v Team B and their might be a price for every 5 kills.
---
Major Dota 2 events in 2023
Dota 2 is still one of the biggest esports on the planet in 2023 and there are some great events to look forward to, including many that are part of the Dota Pro Circuit. We examine some of the key Dota 2 betting events happening this year.
| Date | Tournament | Location | Prize Money $USD |
| --- | --- | --- | --- |
| February 22 – March 3 | The Lima Major 2023 | Lima | $500,000 |
| April 26 – May 7 | ESL One Berlin Major 2023 | Berlin | $500,000 |
| April 9 – 23 | DreamHack DreamLeague Season 19 | Europe (Online) | $1,000,000 |
| June 11 – 25 | DreamHack DreamLeague Season 20 | Europe (Online) | $1,000,000 |
| June 29 – July 9 | Bali Major 2023 | Bali | $500,000 |
| July 17 – 30 | Riyadh Masters 2023 | Riyadh | $15,000,000 |
| September 18 – 24 | DreamHack DreamLeague Season 21 | Europe (Online) | $1,000,000 |
| October 14 – 29 | The International 2023 | Seattle | $TBA |
| December 11 – 17 | ESL One Kuala Lumpur | Kuala Lumpur | $1,000,000 |
---
Dota 2 overview and origins
Dota 2 is a Microsoft Windows/Mac OS X multiplayer online battle arena video game (MOBA) released in 2013 and officially one of the most successful and popular esports in the world.
Starting life out as a humble community-created mod for a competitor's title and turned into its own unique standalone game by Valve Corporation, Dota 2 has gone on to be the centerpiece of the largest annual professional gaming tournament in prize pools and viewership, the International.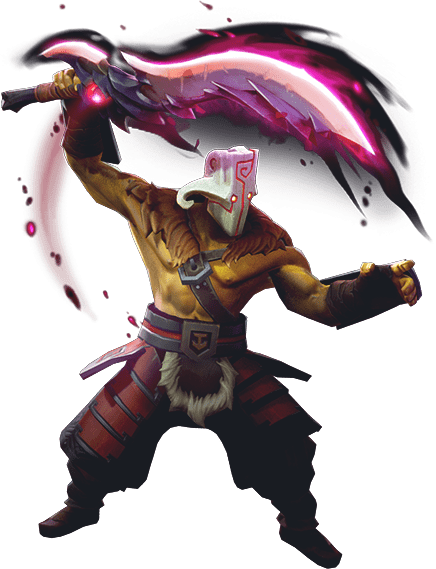 With an extremely active competitive scene and official sponsorship and organizational support from its creators, Dota 2's popularity is easily understandable.
The complexities of its highly addictive gameplay format, however, can make betting on or watching the game quite difficult. If you're a fan of Dota 2 or a newcomer wanting to learn how its esports structure works, this guide aims to help you out.
We'll cover the basic gameplay loop of Dota, the heroes and objectives and overall match format, the latest stats on its popularity, how to place a bet on the average match and the top-rated Dota 2 esports betting sites for your country.
No website will offer you more day-to-day Dota 2 coverage and betting tips than Esportbet.com – check out our predictions page for daily predictions.
---
How does Dota 2 work?
Dota 2 (Defence of the Ancients) is a fast-paced MOBA/real-time strategy game with an emphasis on team-work.
The game is played with two teams of five players, and each player controls a single hero which has their own unique abilities, attributes, playstyle and role, creating a ton of different potential team compositions and strategies.
There is a total of 115 playable heroes, fulfilling one of two different roles: Carry or Support. Every single hero has three attributes which govern their speed, magic points and health points, respectively: Agility, Intelligence and Strength. If that wasn't complicated enough, there are over 100 different items heroes can carry in their inventory to further enhance their abilities, improve their survivability and generally use to their overall advantage. With such a large roster and varying factors, professional players and the best performing teams think long and hard before their final choices.
When the match begins, each team (called the Radiants and Dires) starts at the opposite end of the map with their own base, which houses a large structure called the "Ancient". The battlefield map is divided in half by a river which can be crossed and is connected by three paths, called "lanes" in the MOBA genre (it's similar terminology in League of Legends). Lanes funnel players into three distinct encounters, and each are fortified with defensive structures that keep enemies at bay and act as side objectives to destroy for additional experience points. There's also neutral enemies controlled by the computer-A.I. called "creeps" which keep inexperienced players distracted from the main threat.
---
How is a Dota 2 match won?
Essentially, the first team to destroy the other's Ancient wins the match. As with all competitive video games and any sport, there are a number of complex factors which come into play and determine the winning team of a match.
Careful management of character growth throughout the match is a big one. The more experience points a player earns, the more powerful their hero's abilities become. Heroes who are Carries also start off weak but become much more powerful the longer a match plays out, hence the term "carrying" the team to victory, so it's in the best interest of the opposing team to prevent that from happening as much as possible and finishing the match pronto.
The individual skill of each player is also obvious but always true. A player who knows the in's and out's of the hero they main, and how they function alongside the chosen heroes of their team-mates will always beat opposing players who rely on simple brute force or hope for victory with random chance.
Players who correctly balance the need between farming (killing creeps and destroying towers to earn gold to buy helpful items) and defending their base will almost always turn out on top then those hoping to drag out a match and focus on one particular attack or defense strategy.
---
How popular is Dota 2 as an esport?
Dota 2 is arguably tied with League of Legends, its closest competitor in the field, for the title of biggest and most successful esport in the world. In terms of raw numbers, Dota generated US$37.1 million in prize pool money, secured 12.6 million monthly active users (MAUs) and logged 465 million hours watched on Twitch (April – October), according to SuperData's 2017 end-of-year esports report.
These impressive numbers are only only overshadowed by one game, League of Legends, which attracts a larger amount of MAUs and streaming viewership, but in terms of prize money, Valve Corporation and its fanbase invest a lot more into Dota than any other esport.
Since 2013, Dota 2 has crowdfunded its annual Dota 2 finals series, The International with the sale of the Battle Pass and waves of fans have bought it in droves to keep their favourite video game in the competitive world stage. Last year, The International gave away an eye-watering US$25 million in prize money, which was up US$21 million from the year prior.
---
Betting on Dota 2 esports
Dota 2 is one of the most popular esports globally, so you're guaranteed to find betting markets on all major and regional events at the best esports betting sites.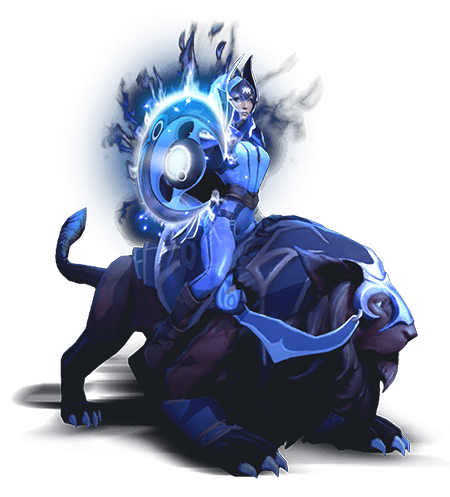 The International is one of the most popular betting markets and was one of the first esports events fans could bet on when it first debuted back in 2011. Since then, markets have opened up on other Dota tournaments, so expect to be able to place a wager on Dota H Cup, Dota Series, DreamLeague, ESL One, Galaxy Battles, Starladder I-League, PGL Open, Prodota Cup, The Dota Summit and many more competitions all-year round.
Due to the fast-paced nature of Dota 2's gameplay loop and its intricate rules, strategies, tactics and possible team compositions, it's highly recommended any Dota 2 fan serious about actually winning money on their bets should know the in's and out's of their favourite game in high-level play.
If you're still a bit shaky or need to learn more about how to actually bet on an esports, we recommend reading our beginner's guide to betting on esports to understand the different Dota betting markets and bet types so you can place a bet on your favourite Dota 2 team properly.
---
Also read: