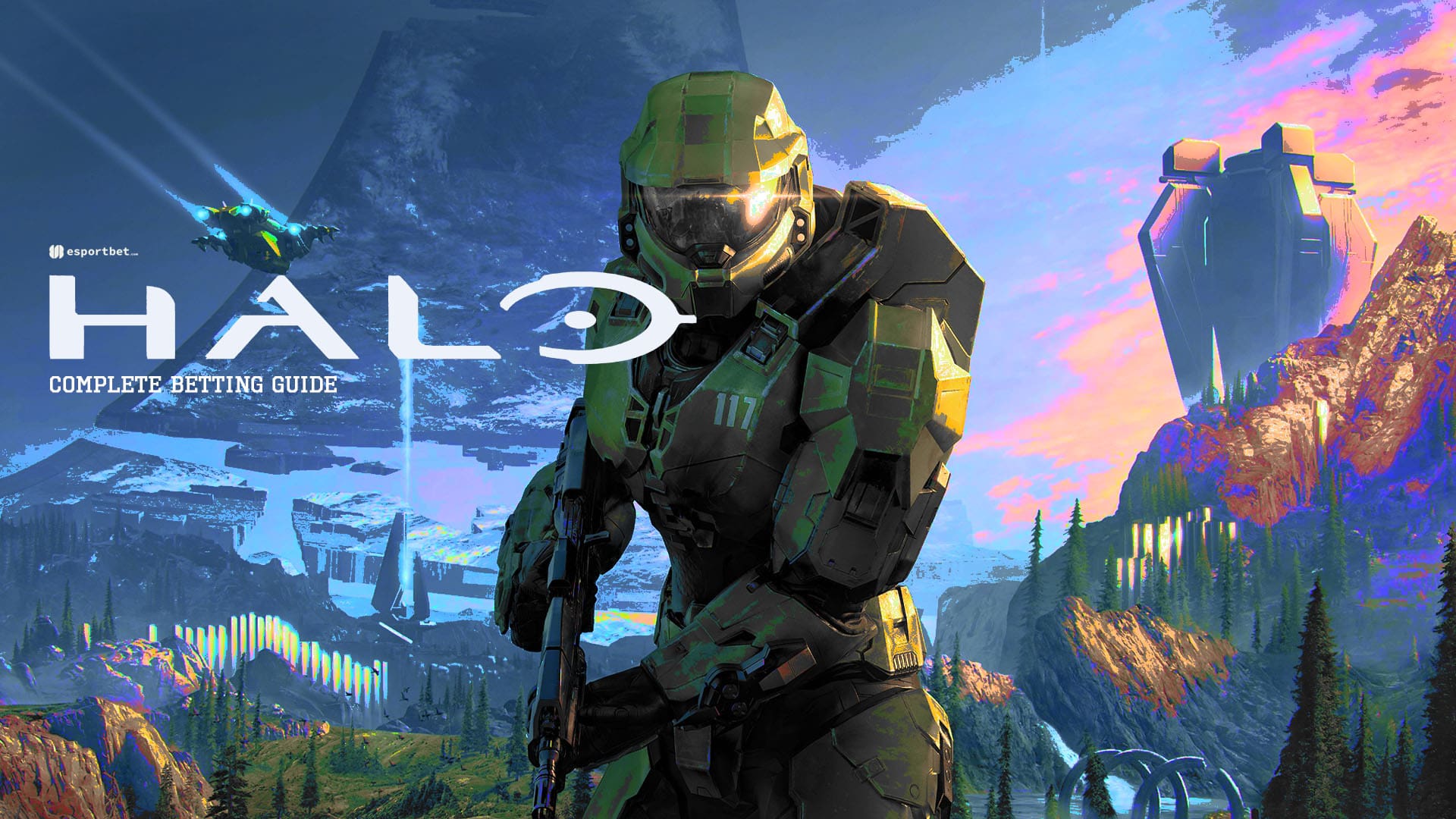 Halo has one of the most underrated competitive esports scene in the entire industry. With humble beginnings as the go-to game for amateur LAN tournaments and multiplayer parties, the original game and its 2004 sequel sparked the beginnings of a competitive fire that would eventually burn globally. While it never eclipsed the current most popular esports titles, Halo remains a crowd favourite to this day with its latest entry, Halo Infinite.
With the renewed backing of 343 Industries, Major League Gaming and Microsoft Studios, Halo Infinite is set to have a massive esports revamp in 2018 in terms of players, prize-pools and format – and we have all the details in our guide.


Best Halo esports betting sites
---
A brief introduction to Halo esports
The original Halo release in 2001 predates many of the world's most popular esports today, but the series as a whole arguably remains a favourite among the hardcore first-person shooter community. Halo was a trailblazer in terms of setting the format and standards expected of modern-day esport competitions, largely thanks to Major League Gaming, one of the world's most well-known professional esports organizations which has grown into a global powerhouse.
MLG found its humble beginnings by hosting competitive Halo 2 and 3 tournaments for the most talented teams in North America. At the time, putting up prize-pools for winning a video game tournament was still fairly uncommon, and MLG's efforts to put the best talent on the world stage propelled the franchise into the esports mainstream.
While Halo was eventually eclipsed in popularity and visibility by newer titles such as CS:GO, Dota 2 and League of Legends, it has retained significant interest from fans and professional esports teams to continue to the present day.
The franchise's latest entry, Halo 5: Guardians, has its own e-League, Halo World Championship, and Major League Gaming and new franchise stewards 343 Industries have recently announced they have teamed up after a long hiatus to push Halo back into the mainstream esports spotlight in 2018.
---
How is Halo played in the esports scene?
Halo is a multiplayer first-person shooter video game franchise developed by Bungie for the Xbox platform of home consoles. As the lead exclusive franchise for Xbox, it became its flagship series thanks to its widespread popularity around the globe for its competitive multiplayer game modes via Local Area Network (LAN) in a time when broadband Internet was not wildly available for gamers to use for professional tournaments or even just casual play.
Modern entries of Halo have taken full advantage of better Internet availability to run professionally organized gaming tournaments around the world, celebrating the very best Halo players.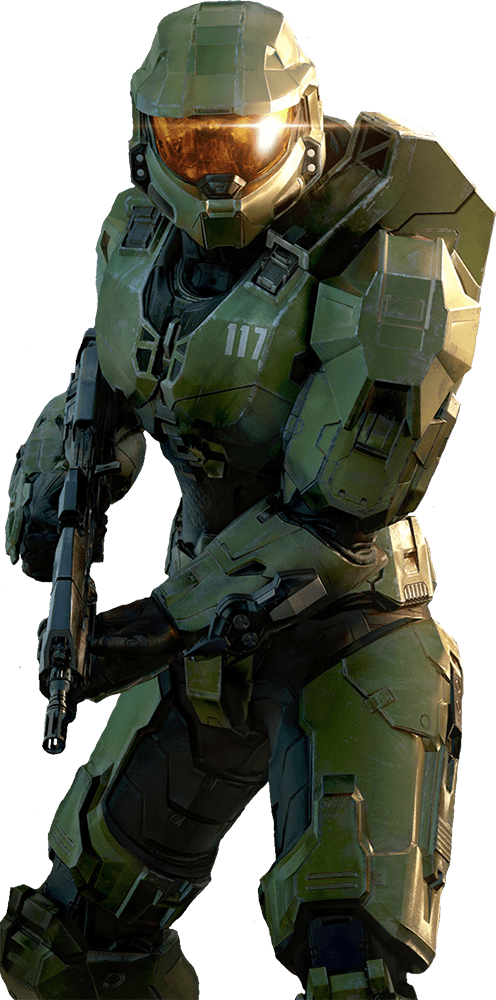 Gameplay for the latest entry, Halo 5 is split into several multiplayer modes. In a standard competitive match, two teams of four players battle across a variety of different maps to complete game objectives and score the most points in gametypes like Capture the Flag and Strongholds, or gain the most kills in standard competitive gametypes like Slayer.
Players control and view the action from the eyes of their character, a Spartan soldier with enhanced abilities that help differentiate the game from other first-person shooters with its faster-paced gameplay loop. The in-game camera adjusts to a third-person view for certain offensive actions such as using your booster for a ground pound or Spartan Charge, which can be used to level the playing field of a given match.
Spartans have armor and a regenerating shield capabilities that enable them to survive firefights longer, thus requiring competitive players to time their attacks properly and aim true. Halo suits esports fans who enjoy fast-paced, tactical first-person shooting versus the more realistic, military-style FPS games that are also popular esports competitors.
---
Latest Halo news
---
Halo Infinite esports multiplayer game types
Assault: 4 versus 4 objective-based match where you need to deliver a bomb to the enemy team's base successfully.
Breakout: 4 versus 4 round-based match, first to win five rounds, single-elimination per round (no respawns).
Capture the Flag: 4 versus 4 objective-based match to capture the enemy team's flag and protect your own.
Team Slayer: 4 versus 4 traditional team deathmatch where your team needs to get the highest amount of kills per match.
Strongholds: 4 versus 4 objective-based match where you need to capture marked territories on the map for points.
---
What is the Halo World Championship?
Halo World Championship (HWC) is the world's largest, professionally organized esports tournaments for the Halo video game franchise. Sponsored and supported by Halo's creator and publisher, 343 Industries and Microsoft Studios, the Electronic Gaming League and Major League Gaming are the main organizers of the 2023 HWC event.
The Halo World Championship hosts several regional qualifiers to gather up the best professional Halo gaming talent in each country and bring them to the world stage at the end of the year with the Halo World Championship Finals.
| Start date | End | Tournament | Country | Prize Pool |
| --- | --- | --- | --- | --- |
| February 24 | February 26 | Year 2 Kickoff Major Charlotte | Charlotte, North Carolina | $250,000 |
| June 30 | July 2 | Halo Championship Series 2023: Arlington Major | Arlington, Texas | $250,000 |
| September 1 | September 3 | Halo Championship Series 2023: Fort Worth Major | Fort Worth, Texas | $250,000 |
| October 12 | October 15 | Halo World Championship 2023 | TBA | TBA |
---
Halo Championship Series 2023 Partnered Teams
The are eight Halo Championship Series teams confirmed for the 2023 season, with nine hailing from North America and only two from Europe.
Cloud9
1Nemassist
2Squallaye
3TritoN
4TBC
Coach:TBC
Complexity Gaming
1CyKul
2Juziro
3Suppressed
4Tusk
Coach:Mikren
FaZe Clan
1Frosty
2Royal2
3Renegade
4SnakeBite
Coach:Royal1
Natus Vincere
1Jimbo
2Snipedrone
3Mighty
4Snakey
Coach:Wonderboy
Optic Gaming
1aPG
2FormaL
3Lucid
4Trippy
Coach:Lunchbox
Quadrant
1Lqgend
2Sica
3SLG
4TchiK
Coach:Tyler
Sentinels
1KingNick
2LethuL
3Spartan
4Kuhlect
Coach:Chig
Spacestation Gaming
1Bound
2Eco
3Penguin
4StelluR
Coach:Elamite
---
Halo World Championship organizers and sponsors
343 Industries are the primary North American partner and organizer for the Halo Championship Series. Esports Engine have partnered up with 343 to organize the HCS World Championships.
Australia/New Zealand: ESL Australia will handle all HaloWC events in Australia.
Europe: Gfinity will organise all HaloWC esports events in EU, including HCS London.
Latin America: Gamelta returns as the primary organiser of all HaloWC esports events in Latin America, including the HaloWC in Mexico.
In addition, Halo esports fans from each region can purchase AR and Magnum country flag skins representing each of the major regions competing, for use in-game in Halo Infinite. Regions include Australia, Canada, Mexico, United Kingdom and United States. They come in limited edition REQ packs are only available during the 2023 Halo World Championship qualification periods.
Microsoft Surface will also support all HaloWC tournament events as an additional partner, supplying specialised Surface tablets to act as server hardware of the Halo World Championship. Every tournament station at each HaloWC events will be outfitted with a Surface so tournament spectators can use them.
Recommended!
---
How to watch Halo esports online
The official channels for this year's Halo World Championship have yet to be formally announced, but it's safe to say fans can watch each regional qualifier and the finals event online via live-streaming esports sites like Major League Gaming's own MLG.tv and Twitch.tv.
The official Halo account on Twitch, as well as the Halo Waypoint Esports hub page will also have embedded live-streams for every HaloWC for easy access.
---
Where can I bet on Halo esports in 2023?
As the Halo World Championship 2018 events have yet to commence, betting markets are not open, so we can't place bets on our favourite teams or matches just yet.
However, expect the majority of the world's best esports betting sites to take bets on Halo World Championship tournaments – they did so last year and the year before, and we guarantee they will again this year with the revamped prize-pools and support from bigger companies like Major League Gaming, who want to turn Halo back into the esports powerhouse it once was in the 2000s.
For Halo esports fan living in United States, the #1 ranked esports betting site based on options, licensing, security, safety and value was hands-down BetOnline, and we expect them to have early markets up on HaloWC events when they first commence.
If you are interested in betting on Halo esports events, or even just want to learn how to bet on esports in general, please don't hesitate to read our helpful guides listed below.