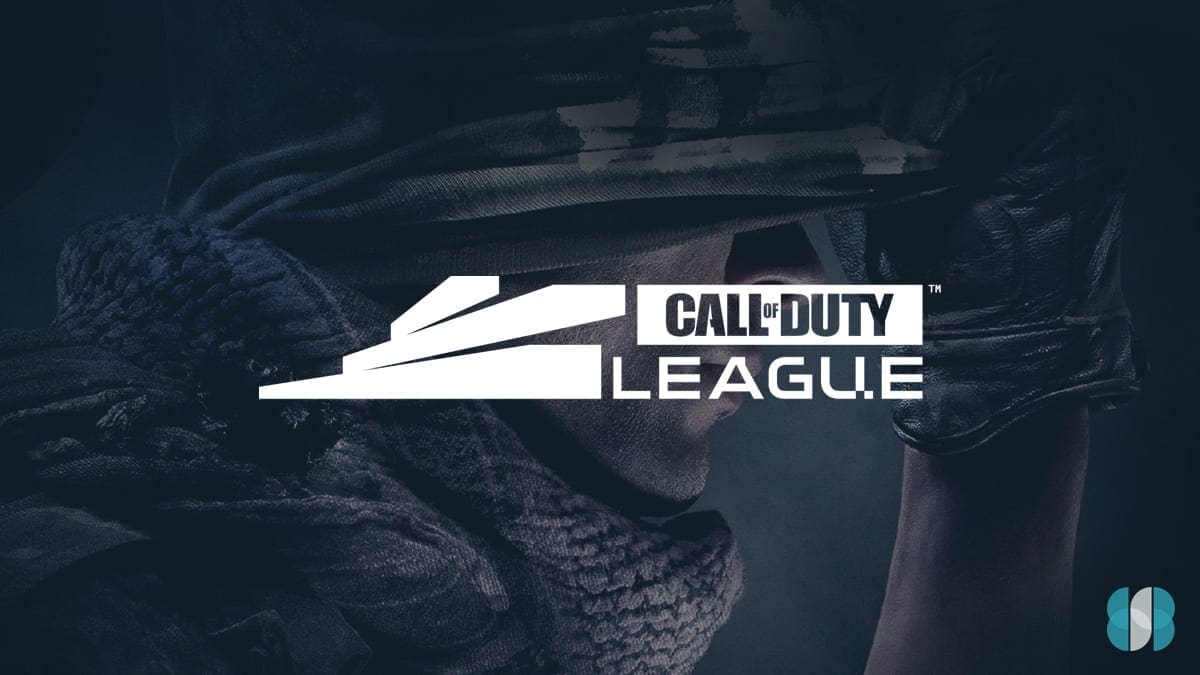 Call of Duty League is the new franchised competition for professional COD players, with betting available on the first season of it in 2020. COD League betting can be done at most esports betting sites, with markets already released for the early rounds of the League, due to start on January 24, 2020. You can view odds and bet with these leading COD League betting sites:

Top COD League betting sites
---
Call of Duty League origins and formation
The dust has settled on 2019 Call of Duty World League Championship with the North American squad eUnited earning their first and last title of CWL champions, considering the 2019 Call of Duty World League marked the end of CWL chapter for Call of Duty esports, which will now transition into a franchised league, called Call of Duty League. The new chapter of CoD esports is set to take off on January 24, 2020, at the Armory in Minneapolis.
The 2020 Call of Duty League will be the inaugural season of the new franchised league operated by Activision Blizzard and MLG, who has been involved in Call of Duty professional scene since late 2008 and was in January of 2016 acquired by Activision Blizzard, further tightening the ties MLG has with the world-renown FPS title.
The new city-based league will be composed of 12 franchised teams, representing 11 markets across North America and Europe, who will compete in a newly implemented home-away format for the lion's share of US $6 million and the ultimate prize that is the title of inaugural CoD League champions.
---
How to bet on COD League
All of the established and well-known sports betting sites will provide betting markets for Call of Duty events, as it was the case with Call of Duty World League events and we can expect the trend to continue into the newly established CoD League. The upcoming season of professional CoD scene will have more fanfare and far larger founding which will attract more viewers and ultimately more coverage on the sports betting websites.
The CDL season will start on January 24, 2020, and run to July 26, which will provide plenty of betting opportunities for anyone looking to place a wager on outright markets as well as on any of individual fixtures that will be played throughout the season. As one of the most popular and longest-running esports titles, there won't be any shortage of betting options at many highly- reviewed esports betting sites listed above.
---
COD League odds 2020
There is currently no betting odds for Call of Duty League, although these should be released early in 2020, with the competition beginning on January 24. Another factor in the COD League odds not being release yet, is that the teams are still being built, and with one player potentially having a huge impact on results, it would be a silly esports bet site that takes on the punters. EsportBet.com will update our Call of Duty League betting page when odds are released for the 2020 event.
---
What is Call of Duty League?
The 2020 Call of Duty League will be the inaugural season of a franchised professional Call of Duty league, operated by Blizzard Activision and MLG. The league was officially announced on October 10, 2019, when it was revealed there will be 12 city-based teams who will compete for the US $6 million prize pool and the title of inaugural CoD League champions.
To continue with the tradition of the previous Call of Duty tournaments, CDL will be using the newest CoD game title – Call of Duty Modern Warfare, which was released October 25, 2019. All games will be played 5v5 on PlayStation 4 with pre-set gameplay settings, which will be mandatory for all levels and all fixtures of competitive play.
In words of Activision Blizzard, the Call of Duty League has been launched in order to foster competitive balance within the league and to provide players with the opportunity to compete regularly during the season, which will help with player development at all levels of the competitive Call of Duty scene.
New teams, new logo, new rules
On October 9, 2019, Call of Duty league exposed itself to the world for the first time, when a new league logo was put on display. Unlike CWL logo used in the previous league, the CDL logo displays three pillars, which are positioned in a way to represent a staircase – representing all three levels of CoD esports scene; Professional, Amateur and Community.

As revealed in October 2019, Call of Duty League will feature 12 franchised teams from four different countries, each with a roster of seven to 10 players.
Many teams from the old CWL were not able to meet the demands to participate at CDL, which required esports organizations to pay US $25 million for a spot in the Call of Duty League, others joined forces with major esports organizations and businesses to secure a spot in the upcoming league, meaning we will see the return of some well-known names.
Teams participating in the 2020 CDL are: Atlanta Faze, Chicago Huntsmen, Dallas Empire, Florida Mutineers, London Ravens, Los Angeles Guerrillas, Optic Gaming Los Angeles, Minnesota Røkkr, New York Subliners, Paris Legion, Seattle Surge and Toronto Ultra.
The newly formed league also implemented a new set of rules to protect professional players, from being exploited by their teams and organizations. The new rules state all pro players will sign official contracts, which will guarantee them a base salary of US $50,000 as well as healthcare and retirement benefits. Adding to that, an additional rule also states that all teams are required to split at least 50% of tournament winnings with their members.
All Call of Duty matches will be played on the PlayStation 4 version of Call of Duty: Modern Warfare in a five versus five-team format.
Competitive settings for CDL have been released on Call of Duty esports official website and will continue to be updated throughout the season. https://callofdutyleague.com/en-us/competitive-settings
Professional team construction
The new player signing window started on September 3, 2019, when all players had a chance to negotiate and sign a new contract with any team in the league. Players who were under contracts with the existing organisations remained subject to the terms of their contracts while they negotiate new league contracts. Teams and Call of Duty organizations who transitioned into the new league as a city-based team had a chance to offer players who were in their 2019 CWL rosters contracts eight days earlier than any other organization.
All players were required to sign a new formal contract with their new teams to be eligible to compete in the CDL, with all negotiations happening between the player and the teams. All player contracts are guaranteed contracts, meaning if any team decides to drop one of their players from the roster, they are required to pay out that player's remaining salary.
Players can be traded to other teams throughout the majority of the 2020 season, however, should a team part ways with one of the players, they would be obliged to pay out his remaining salary.
All pro rosters must be made up of a minimum of seven players and a maximum of 10, with each receiving a minimum base salary of $50,000 along with health care and retirement benefits.
Call of Duty League structure and format
Call of Duty League season will be divided into two splits, starting on January 24, 2020, in Minnesota and ending on July 26, 2020, in Florida, followed by the playoffs – Championship weekend.
The season will be further divided into 22 competitive weeks with each team hosting one Home Series per split at their home stadiums. Adding to the competitive weekends, CDL will also host its own event weekends – CoD Midseason Weekend and CoD Championship Weekend. There will be a total of 26 events throughout the season.
CoD Midseason Weekend is set to take place at the end of the first split while CoD Championship Weekend will serve as the culmination event of the CDL 2020 season.
Throughout the season, teams will compete with each other and earn ranks based on their match wins and losses that will determine which teams will advance into the postseason. In the playoffs, CDL will feature eight teams, including two wild card teams that advance to the playoffs.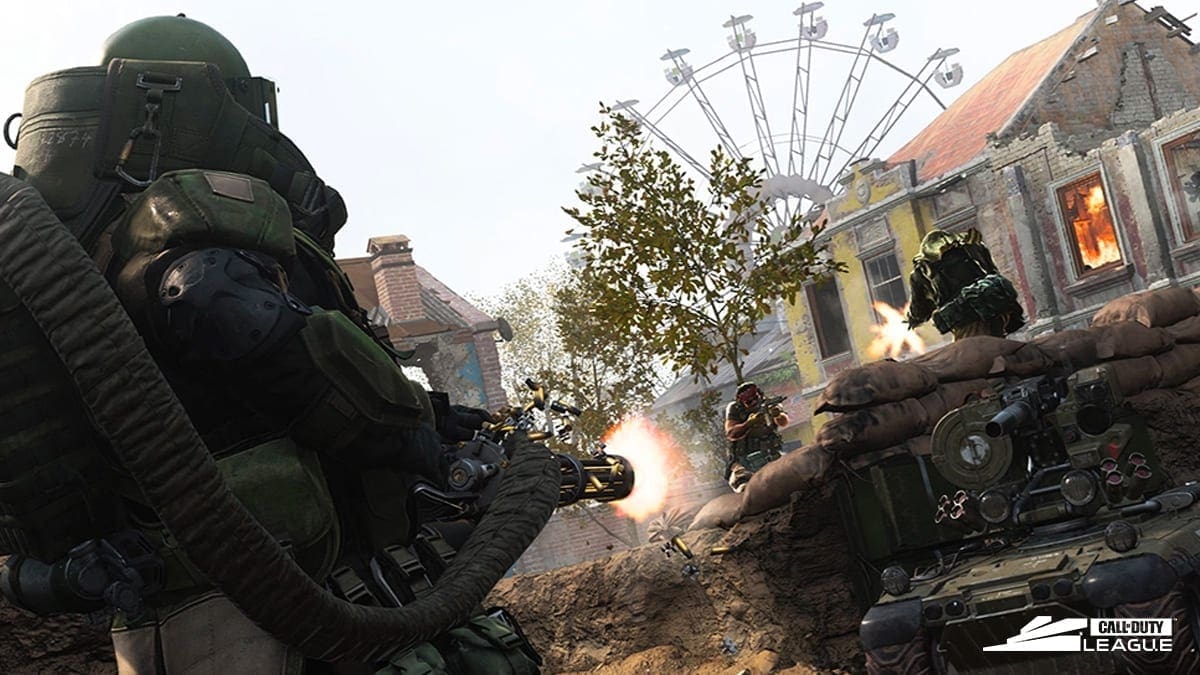 ---
Call of Duty Challengers; Path to pro
Call of Duty Challengers will serve as an official path-to-pro system for amateur players from all over the globe and it will play an important role in the overall league, as it will allow amateur players to fight their way into the professional scene.
Call of Duty Challengers will act similarly to Overwatch Contenders in the Overwatch League, meaning it will serve as a league, which will allow amateur players to compete in official tournaments, make a name for themselves, get spotted by pro teams and join the pro scene. In one way, CoD Challengers will serve as a minor league of CDL and a gateway into the top tier of competition.
CoD Challengers will feature both online and LAN competitions, which will be played throughout the CDL season, beginning in November 2019. At the events, players will collect Challenger Points (previously Pro Points), based on their performance in online and/or LAN events which will be a system to rank players individually – when combined with four other players of the team will determine the seeding of teams during the competition. The events will also carry a prize pool of over US $1 million.
All CoD Challenger events will use the same gameplay settings based on the CDL competition settings, which also means all games will be played 5v5 on PlayStation4 with a console – keyboard and mouse are prohibited.
Online competitions will include 24/7 Ladders and weekly prizes tournaments, while LAN tournaments will be played throughout the season, hosted by teams during their Home Series events or by CDL.
Anyone over the age of 18 will be able to compete in online competitions by creating a GameBattles (+Activision account for LAN tournaments), assemble a team and sign up for CoD Challengers events.
---
Call of Duty League City Circuit
CoD City Circuit is designed to cater to the third and final level of competitive play – the causal scene. The City circuit events will help take the causal competition to the next level, giving the fans a chance to compete on behalf of their cities/favourite teams from CDL through online or LAN tournaments, held exclusively by the 12 Call of Duty League pro teams.
Players may sign up in duos to compete in "Gunfight" matches, for a chance to win prizes and an invitation to compete at CDL events. This fan-focused competitive circuit is said to launch later in 2020 and it will culminate in the finals event at the CoD Championship Weekend.
---
COD League Prizes
Call of Duty League 2020 will offer US $6 million in the prize pool, which is an increase compared to CWL 2019 which paid out $4.4 million in prize money throughout the season.
Challengers, as well as Call of Duty City Circuit, will have their own dedicated prize pools, with Challengers confirmed to have $1 million on offer, while City Circuit's prize pool is yet to be announced.
---
Call of Duty schedule
The regular season will showcase matches in 11 markets across four countries, with teams hosting two Home Series events in their cities. The Home series will feature a combination of matches between host city teams as well as matches between the visiting teams.
The full schedule of the first COD League split is as follows:
Launch weekend: MINNESOTA RØKKR; January 24-26, 2020
Week 2: LONDON ROYAL RAVENS; February 8-9, 2020
Week 3: ATLANTA FAZE; February 22-23, 2020
Week 4: PARIS LEGION; February 29-March 1, 2020
Week 5: LOS ANGELES GUERRILLAS & OPTIC GAMING LA; March 6-8, 2020
Week 6: NEW YORK SUBLINERS; March 14-15, 2020
Week 7: TORONTO ULTRA; March 21-22, 2020
Week 8: DALLAS EMPIRE; March 28-29, 2020
Week 9: CHICAGO HUNTSMEN; April 4-5, 2020
Week 10: FLORIDA MUTINEERS; April 11-12, 2020
Week 11: SEATTLE SURGE; April 18-19, 2020
CDL Midseason Weekend: TBA; TBA
Week 12: MINNESOTA RØKKR; May 9-10, 2020
Week 13: PARIS LEGION; May 16-17, 2020
Week 14: SEATTLE SURGE; May 23-24, 2020
Week 15: ATLANTA FAZE; May 30-31, 2020
Week 16: NEW YORK SUBLINERS; Jun 6-7, 2020
Week 17: LOS ANGELES GUERRILLAS & OPTIC GAMING LA; Jun 12-14, 2020
Week 18: LONDON ROYAL RAVENS; Jun 20-21, 2020
Week 19: CHICAGO HUNTSMEN; Jun 27-28, 2020
Week 20: DALLAS EMPIRE; Jul 4-5, 2020
Week 21: TORONTO ULTRA; Jul 18-19, 2020
Week 22: FLORIDA MUTINEERS; Jul 25-26, 2020
CDL Championship Weekend: TBA;TBA
---
Tips for betting on the COD League
The COD League is shaping up as one of the biggest esports betting events of 2020, with excitement growing around this fledgling franchise-based competition. While it's hard to judge the competition, until the teams are finalised, there are some things you can do to make sure you are successful when betting on the Call of Duty League.
How to watch the COD League? The COD League will be streamed via several different sources, including Youtube and Twitch. Read our guide to live streaming COD to find out more about the options for watching professional video games.
Educated betting: Right now it's November 2019 and we know very little about the make-up of the COD teams for the new league. This means it would be stupid to bet on COD League, because you simply have no idea. Wait until you know about the teams before betting.
Find the next COD star: Call of Duty League is sure to unearth some new stars that we have never heard of before, which means the most savvy COD bettors will keep an eye on things like the Development League, or even the City Circuit, where freakishly good players can still be found.
Find the best COD League odds: COD betting sites can often have big differences in their betting odds for the CDL, which means you should always hold multiple bookmaker accounts. For instance one CDL head to head match priced a team at 2.60 while others had the same team as short as 2.00.