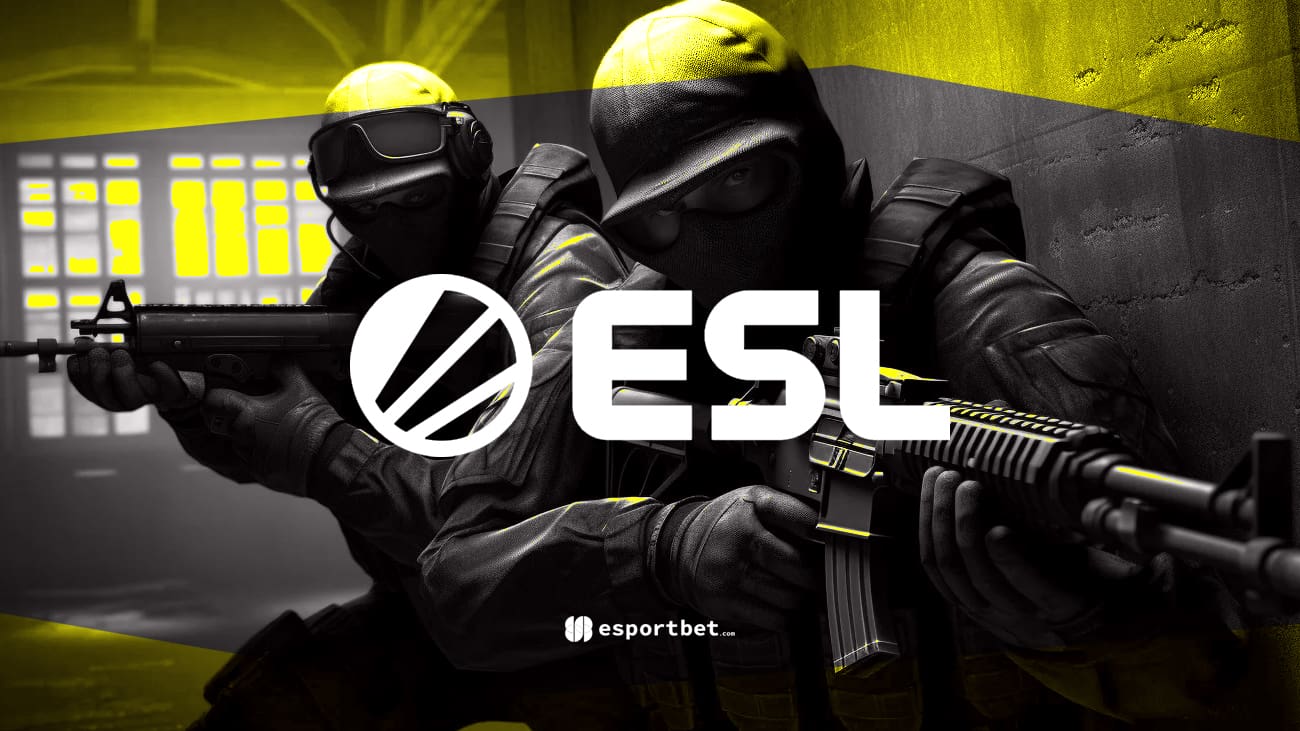 The Electronic Sports League, commonly referred to as ESL, is perhaps the world's most well-known and respected esports organisation. It organises competitions around the world, hosting some of the largest and most lucrative events on the esports calender. It has grown substantially since being founded in 2000, with eleven offices worldwide, and a number of international television studios. Based out of Cologne, Germany, ESL is undoubtedly the largest esports organisation on streaming service Twitch, and is the industry's true trailblazer and leader.

Top esports betting sites
---
ESL history
Initially founded in 2000 as Electronic Sports League before eventually being shortened to ESL, the company is the successor to the Deutsche Clanliga, which had foundations in gaming leagues and also ran a number of gaming magazines. It was also a popular service provider of online game servers, which fuelled many of the competitions being held through Germany and Europe.
With esports growing in popularity and the sport spreading throughout the globe like wildfire, ESL had great success, particularly at the start of the 2010s leading into what is today an ever-growing, multi-billion dollar industry. It slowly built up the number of events it held, and by 2014 had seen the total number double from only two years earlier.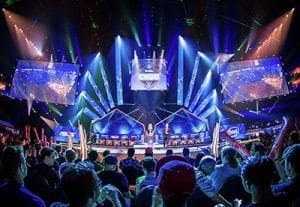 ESL has been a trailblazer, not just in the hosting of major esports events, but also in the broadcasting of them. Its 2015 Intel Extreme Masters Katowice event had 100,000 people in attendance, and attracted an audience of more than one million people, making it the most watched esports event ever.
When Modern Times Group (MTG) bought a stake in ESL for $86 million in 2015, this opened the doors for esports cinema, with live events now broadcasted into theatres across the globe. Dota 2 and Counter-Strike: Global Offensive were among the most popular titles, attracting large audiences and attendees.
While ESL has seen a period of exponential growth over the past through years, it's not without its share of scandals. A number of players revealed in 2016 that they had used Adderall during the ESL One Katowice 2015, allowing for enhanced performance, responsiveness and awareness during matches. ESL's reaction was swift and aggressive, establishing an anti-doping regulator with the National Anti-Doping Agency and the World Anti-Doping Agency. Once again ESL was the trailblazer, being the first esports organisation to clamp down on performance enhancing drug taking in the sport. Randomised drug testing now takes place at events hed by ESL.
---
ESL tournaments
ESL partners with some of the world's largest video game companies, including Blizzard, Riot, Valve, Microsoft and Wargaming to host a number of esports tournaments throughout the year.
ESL Play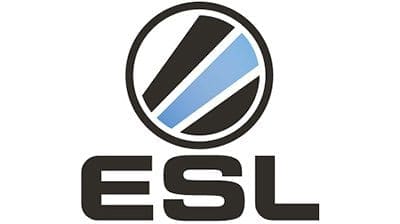 This tournament is perhaps the leading one for pro gamers. Perhaps its most appealing aspect is that it's open to all players, even those new to esports, opening the door for a new generation of players. There are a number of tiers, with the ESL Open, the very first cup on the ESL Play league ladder, being open to anyone that wants to try their hand at pro gaming. Larger tournaments have entry requirements.
---
ESL Pro Leagues
There are many current pro leagues that cover pretty much every major esports game you can think of.
Clash of Clans
Clash Royale
NBA
Madden
Wild Rift
Teamfight Tactics
Mortal Kombat
Tekken
Brawl Stars
Free Fire
Warface
SOULCALIBUR
Pokemon Unite
Guilty Gear
Under Night
BlazBlue
Gran Turismo
Mobile Suit Gundam
The CS:GO league is the most lucrative of the bunch, with a prize pool of more than $1.5 million, and pre-season invitationals held in exotic locations. Finals are generally held across North America and Europe.
---
ESL Nation Championships
These tournaments are specific to certain regions, and generally act as spring-boards into other tournaments. ESL Australia hosts tournaments for Halo 5, FIFA 17, Hearthstone, Heroes Of The Storm, Mortal Kombat X, Rainbow Six Siege, Overwatch, and Rocket League.
---
ESL One
ESL One tournaments are in gaming circles considered to be the most lucrative and prestigious in esports. They generally cover games Dota 2 and CS:GO.
---
Intel Extreme Masters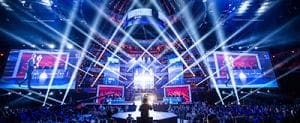 This is the longest-running esports tournament series by a fair margin. It includes events in Starcraft II, Counter-Strike: Global Offensive. The prize pool on offer is generally in excess of $250,000 across both games. It is one of the largest, most viewed and most attended esports events on the gaming calender, attracting sold-out stadiums and millions of viewers every year on Twitch.
---
Dota 2 – ESL Pro Tour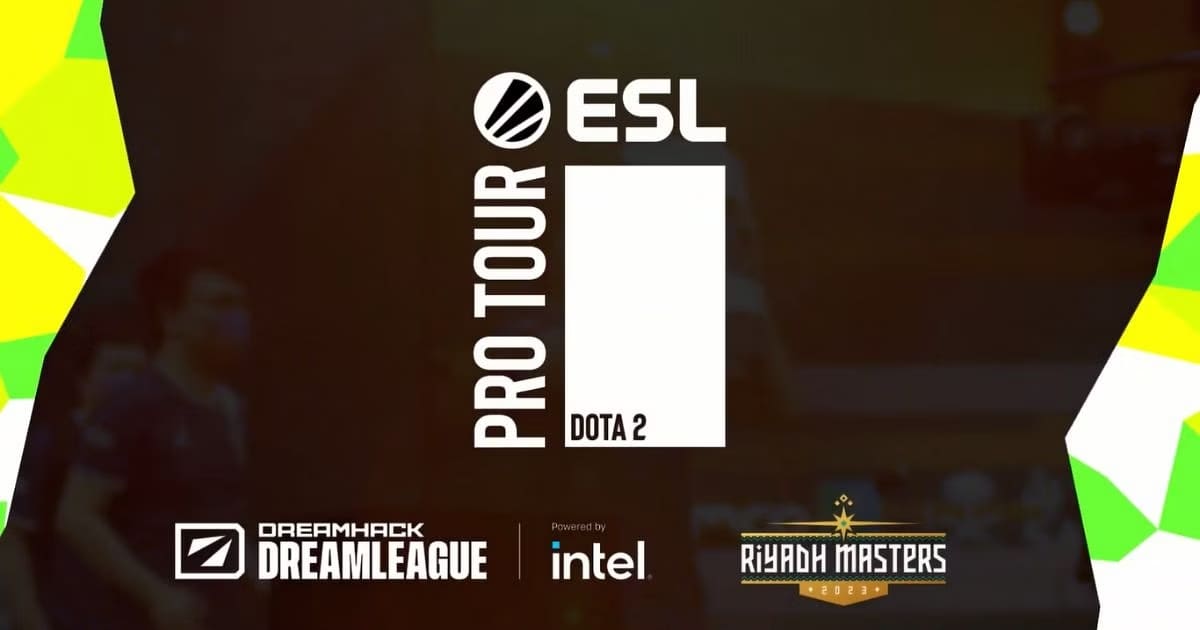 After Valve decided that the Dota 2 Pro Circuit would cease after the 2023 season, ESL stepped in to create the ESL Pro Tour. Much like the Pro Circuit, the Pro Tour will offer valuable points for winning ESL events which will then grant qualification to the world's biggest Dota 2 tournaments each year. Events such as the DreamHack DreamLeague and The International stand out as the main events that organisations will strive to qualify for.
---
ESL in Australia: Expanding esports Down Under
The Australian arm of the ESL may be small compared to European and North American counterparts, but it's hoping to grow and improve the quality of esports tournaments in the country. ESL Australia held the first ever Intel Extreme Masters event in Sydney, Australia in 2017 and the local popularity ensured there will be more high-profile events in the country going forward. The country has a number of very successful LoL, Dota 2, CS:GO and Call of Duty teams, so a big event in the country was well over due. Big events in Australia help make the sport more appealing for all, and may invite some prospective esports stars to get more involved internationally and start playing in ESL tournaments.
---
How do I bet on ESL tournaments?
Bookmark esportbet.com to keep track of the latest international ESL events, as well as the best esports betting sites to place your bets. We have extensive reviews on each site so you can find the one that best suits your personal preferences and accepts users from your country. We highly recommend reading our how to bet on esports guide before signing up anywhere.
If you want to just get straight into betting on your favourite teams or want to see the best betting site for yourself, our readers from United States should check out BetOnline and sign up via our links for exclusive new member welcome bonuses to get you started on your first few esports wagers.
Recommended!
Also read:
How to watch Dota 2 esports
How to watch Counter-Strike esports