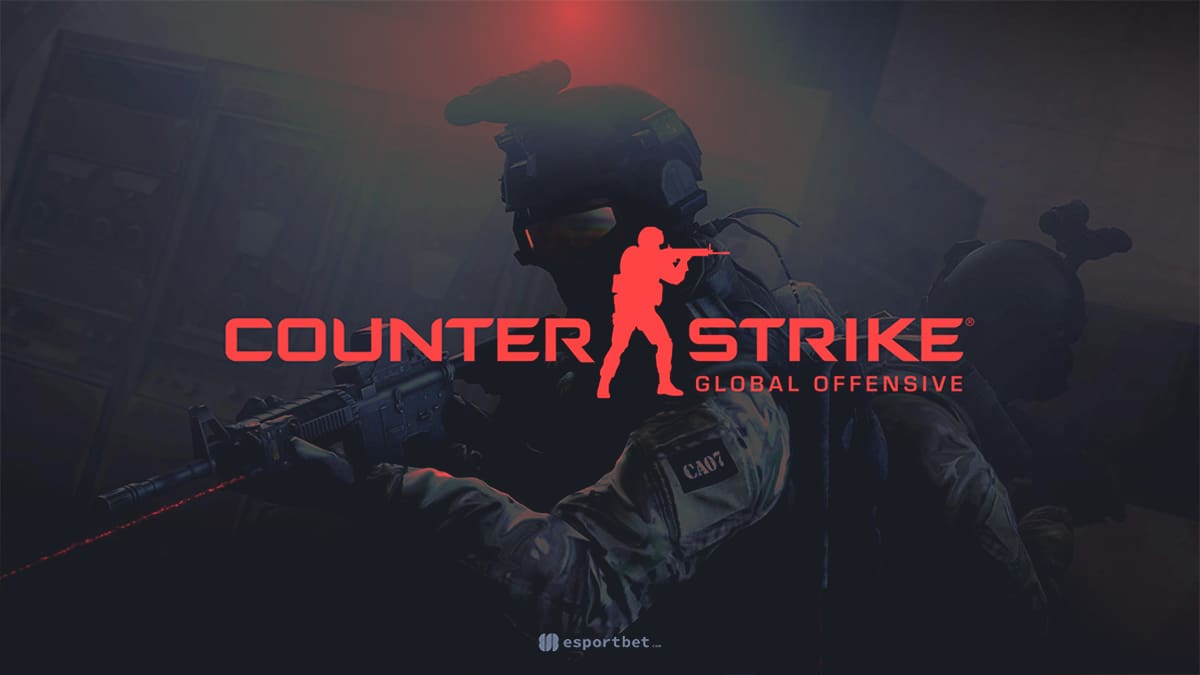 Counter Strike: Global Offensive betting can be done via many licensed and legal esports betting sites in 2023, with most CS:GO betting sites featuring odds surrounding the professional esports players and tournaments. Counter Strike is one of the most popular first-person shooter franchises of all-time, with it also one of the most biggest esports on the planet. Counter Strike: Global Offensive is the fourth instalment in this Valve game that has spawned various competitive video game leagues and tournaments.
Our top CSGO betting sites are:


CS:GO Bookmakers
---
Current top 10 ranked CS:GO teams (as of October 2)
| Ranking | Team | ESL Ranking Points | Rank Change (+ -) |
| --- | --- | --- | --- |
| #1 | Team Vitality | 965 | 0 |
| #2 | ENCE | 824 | 0 |
| #3 | G2 Esports | 773 | 0 |
| #4 | Heroic | 678 | 0 |
| #5 | MOUZ | 621 | +6 |
| #6 | Natus Vincere | 487 | +1 |
| #7 | FaZe Clan | 315 | -1 |
| #8 | Astralis | 309 | -3 |
| #9 | Monte | 295 | +4 |
| #10 | Cloud9 | 245 | -2 |
---
Latest CS:GO news
---
CS GO betting guide introduction
Counter-Strike: Global Offensive is one of the most successful multiplayer first-person shooter video games in the world and one of the five most popular esports titles hosted globally. With competitions, like the BLAST Premier Series, selling out entire stadiums and with prize-pools upwards of $1 million and above, developer Valve has put some serious work into making their flagship FPS the best possible esport it can be.
If you are a fan of CS:GO and want to place a bet on your favourite player or team in their next match, this guide is aimed to educate you on how to properly and safely bet at online esports betting sites and familiarise players with the many unique gameplay terms and betting markets pertaining exclusively to CS:GO.
---
Major CSGO Events in 2023
CSGO is still going strong in 2023 and we're looking forward to many great events.
Here are CSGO events and tournaments that have caught our eye.
---
CS:GO Majors in 2023
Aa a general rule Valve will run two events each year that are classified as majors, with these CS:GO tournaments having huge prize pools of over a million USD.
The Counter Strike: Global Offensive Majors in 2023 are:
BLAST.tv Paris Major 2023
Venue: Accor Arena, Paris, France
Prize money: $1,250,0000
Type: Offline
Start date: May 8, 2023
End date: May 21, 2023
The first major of the year for CS GO — The BLAST.tv Paris Major — will be played in May. The tournament will be split into three stages, The Challengers Stage, The Legends Stage and the Champions Stage, with the event running for just under two weeks. CS GO betting ramps up around the the time of the majors, with more markets, odds and even promotions available when these tournaments are running.
---
Best esports betting sites for CS:GO
Fans of Counter-Strike: Global Offensive will be happy to know it is readily available to bet on at all major top-rated online betting sites, thanks to its widespread popularity around the world and various major and minor tournaments held across the calendar year.
We have reviewed and tested many different CSGO sportsbooks for various countries around the world to bring fans the best and safest betting sites to bet on CS:GO esports. Check our esports betting site reviews for more information on whether they accept players from your region.
Recommended!
All esports betting sites
The best CS: GO esports betting sites allow you to wager across all platforms, including computer and mobile phones. Basically to access a CSGO betting site you just need an internet connection and web browser. Those users with smartphones attempting to find CS: GO betting sites will also have the option to download betting apps.
Bet types at CSGO esports betting sites are extensive, but can vary depending on what event you are looking to wager on. For instance, if you are looking to bet on a CSGO Major, like IEM Cologne or Rio, you will find there are outright markets well in advance of the tournament. But if you want to bet on a small event, like a challenger tour match, you will only find limited markets and most likely only from the day before the event.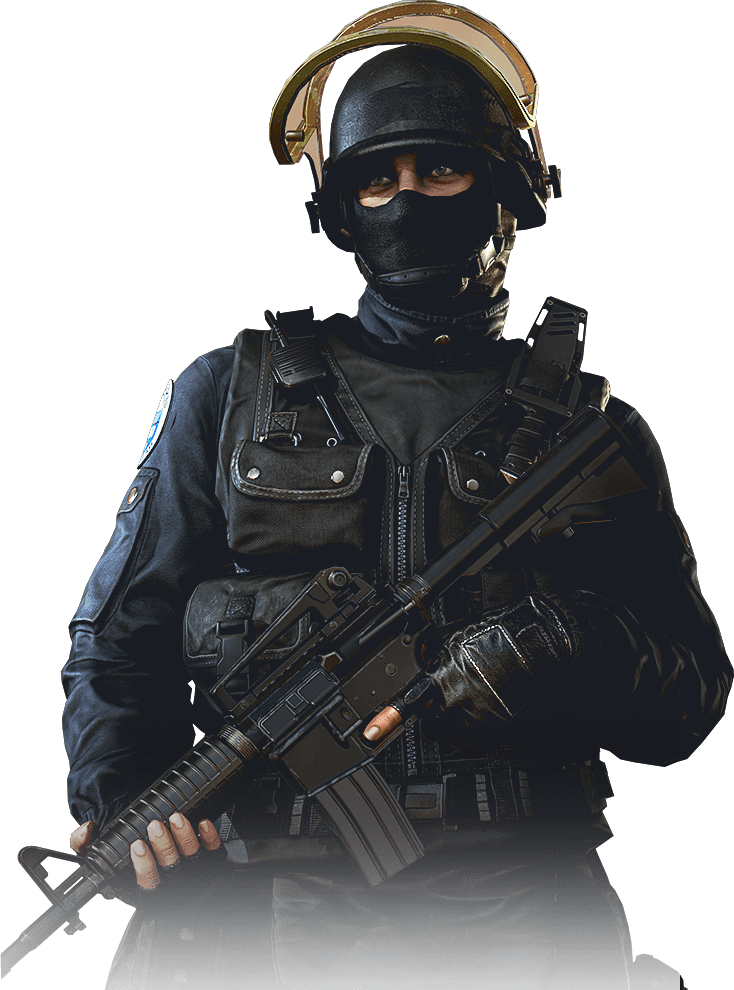 Some of the most popular bet types that you will find at Counter Strike betting sites include outright tournament winner, head to head markets like match winner, match scores and so on. There will also be markets for things like tournament VIP or most head shots in a certain match. Basically CS:GO betting sites are expanding their odds range surrounding this game all the time.
What CS:GO betting sites you can sign up at will largely be determined by your location and gambling laws. For instance, many states in the USA now have regulated sports betting, while other countries like the United Kingdom, Australia, some states in Canada and much of Europe has regulated betting. This essentially means you can only bet with CSGO betting sites that have got a license to operate in your country.
Other players hunting for CSGO betting sites that are in a country like New Zealand, that does not have regulated sports betting, will find that they can bet on esports at offshore betting sites. The brand we advertise in our CS:GO esports betting guide, are all geo-targeted and will only show if they are available to people in your country.
CSGO esports betting reviews
Some of the most popular CSGO esports betting sites have got huge global footprints and are licensed in many different countries.
Best CS:GO betting sites by country
CSGO betting sites in 2023 can vary greatly depending on your location, with it depending on the gambling laws where you are located. We always recommend betting on CSGO at with companies that are licensed in your country, if possible, with this giving you the most protection. However, we do understand that many of our readers are from places without regulated CSGO betting and know they can legally bet with offshore bookies.
You can learn more about the top CSGO betting sites in our guides for specific countries:
CSGO betting sites payment types
CSGO betting sites have got many different payment types, with these including credit and debit cards, web wallets, payment processors and even cryptocurrencies.
Some of the most common CSGO sportsbook payment types include:
---
CSGO bet types
For most bettors and sportsbooks, the most popular bets for CS:GO esports matches are straight wins (which team will win the match) but there is a large range of other betting markets available that knowledgeable fans can take advantage of to get the best bang for their buck.
Before you jump in, though, be sure to read our beginners esports betting guide for the basics on how to place a bet at an online esports betting site.
A word of warning, CSGO betting sites will vary greatly in how many bet types they have on events. This could be that an event simply has less interest around it, so there are less markets or a bookie may not have branched out extensively into esports. The EsportBet.com team strive to only recommend the best CSGO betting sites that feature extensive odds on professional matches.
The main betting markets available on Counter-Strike: Global Offensive esports competitions and tournaments are:
Draw: You are placing a bet on whether the outcome of the CSGO match results in a draw.
Group of Winner: You are placing a bet on the group which contains the overall final winner of the entire tournament. This is a great way to get decent odds, on very good players early in the CSGO esports event.
Group Winner: You are placing a bet on the winning group of the specified CS: Go tournament (if teams are organised in groups). This CSGO bet type has continued to grow in popularity and is available at many betting sites.
CSGO Handicap bet: You are placing a bet on whether the team with the handicap advantage or disadvantage wins. Example: You place a bet on Team A, which has a 3 round advantage against Team B at a Major CSGO esports tourmament. The final score is 8 – 10, but with the 3 round handicap, Team A wins with the revised score of 11 – 10, which means your wager is paid out.
Over/Under: You are placing a bet on the number a sportsbook predicts for a particular statistic in a given game (most often combined score of the two teams, also factors such as total kills and first to markets); whether the actual number in the game is either higher or lower than the bookmaker/sportbook's odds.
Region Winner: You are placing a bet on the specific region the winner is from, if the tournament separates them by region.
Total Rounds: You are placing a bet on whether the overall match will go over or under a certain number of rounds. Many CSGO sportsbooks have not got this market available when Major events roll around.
Special types CS:GO eSports bets
These are more exotic types of betting markets available for Counter-Strike: Global Offensive at online and mobile sportsbooks.
Map Betting: You are placing a bet on the team that has the best performance on the map being played on, such as Dust2 or Train.
First Blood: You are placing a bet on the team who scores the first kill of the match.
Knife Round: You are placing a bet on the team who scores the first kill of the Knife round which determines the team's starting side.
Knife Round/Pistol Round: You are placing a bet on the team who scores the first kill of the Knife Round, when available.
Top Fragger: You are placing a bet on the player who scores the highest at the end of the specified map or match.
Recommended!
---
Esports history of Counter-Strike: Global Offensive
Amateurs, third party esports organisations and developer Valve themselves established Counter-Strike: Global Offensive as a serious esport soon after its initial release in 2012, and it has quickly risen to the top of the esports circuit, owing to its highly competitive multiplayer gameplay design and brand recognition from previous entries in the long-running series. Many tournament professional gaming organisers like the Electronic Sports League, Intel Extreme Masters and Major League Gaming host CS:GO tournaments all year round, with prize-pools first starting around $200,000 and eventually ballooning past the $1 million mark from 2015 onwards.
The competitive esports scene has continued to develop around CS:GO, with Valve and its flagship Steam product, finding ways to stamp out online cheating. One of the biggest anti-cheating measures was rolled out in November 2017, when the "Trust Factor" was announced. This takes into consideration things like the players actions in-game, have they been reported for cheating and even encompasses the wider Steam network, where your actions could impact your Trust Factor.
On December 6, 2018, Valve announced Counter Strike would be 100% free to play following a patch update. Users who already owned the game were given "Prime" status as a thank you, while other players are given the option to upgrade. Around this time, Calve also released an offline version of the game, which allows you to play against bots without an internet connection. A new game mode Danger Zone, with the Battle Royale format, was also added around this time.
Developer Valve co-sponsors and organises many esports events for CS:GO, called 'Majors', and these are the competitions which boast the biggest prize pools of them all.
Operation Shattered Web was released in November of 2019, which is very similar to other operations. A new battle pass system, characters and other features were included in the latest update.
The 2019 CSGO esports season was dominated by Danish powerhouse Astralis, which managed to win both the StarLadder Berlin Major and the Katowice Major. Astralis also won the last CS GO major of 2018, firmly putting them as the team to beat heading into the 2020 CSGO season.
---
Other games in the Counter Strike series
Counter Strike was first released in 1999 for Windows and was a mod for the popular FPS engine used in Half Life. In its existence, there have been four different editions of Counter Strike, but it has been Global Offensive that has made this series into one of the biggest esports on the planet.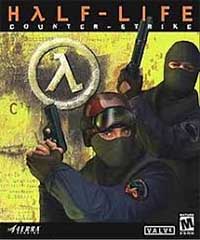 Counter Strike (1999)
Originally a modified version of the Half Life engine, Valve bought the developers and code base for Counter Strike in the year 2000. The game was a smash hit from the outset, with LAN competitions all over the world. The first professional fantasy esports league was launched in 2004, surrounding Counter Strike, with some crediting this decision with the games longevity and ability to thrive in a crowded esports market. Globally Counter Strike sold 1.5 million units in a two year period from its release.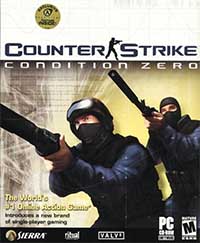 Counter Strike: Condition Zero (2004)
Counter Strike: Condition Zero was the follow up to the original title, with it hit with mixed reviews. Developed bu Turtle Rock Studios, Condition Zero, graphics wise, was very similar to the original. How it was different was an included single-player mode, that allowed you to play a campaign, or essentially follow an adventure. CS Condition Zero is comparison to what was to come made very little impact in sales and buzz, with it failing to outshine the original.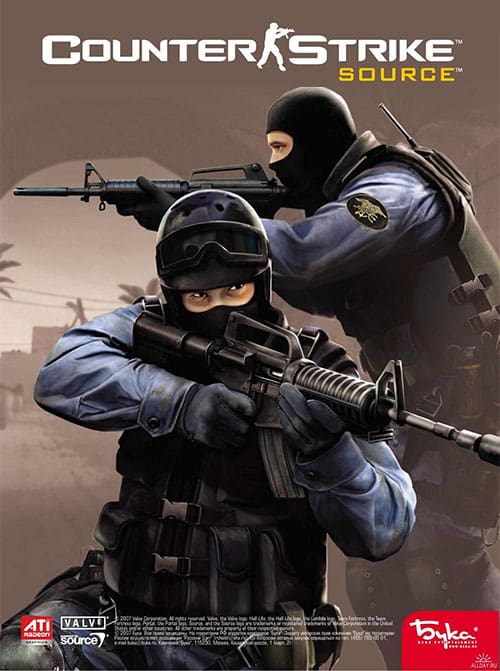 Counter Strike: Source (2004)
Counter Strike: Source was released in 2004 and was the first big shake-up of the game, with it running on the Source engine. Released for Beta testing on August 11, 2004, Counter Strike: Source was given rave reviews, and quickly gained popularity, first being packaged free with Half Life 2, and then given a stand-alone release. Like the original, CS Source pits terrorists against Counter Terrorists.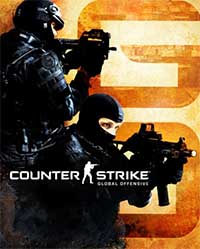 Counter Strike: Global Offensive (2012)
Counter Strike: Global Offensive was the fourth release in the CS series, again running on the Source engine and being developed by Valve. Remarkably there has not been another release in the series, since CS:GO but this is not surprising given the strong numbers that still play it and the huge profits the company makes, largely through its ownership of Steam. CS GO is available on the PS3, XBOX360, Mac and PC. It's largely the PC version of CSGO that competitive esports is played via, with many of the tournaments and leagues boasting millions of viewers via streams and millions in prize money. CS:GO might be almost eight years old, but it's not going anywhere in a hurry.

Top-rated CS:GO esports betting sites
---
CS:GO betting questions
How do I watch CS:GO online? CS:Go is one of the most popular esports, with millions of people tuning in to watch it via streaming services such as Twitch and Youtube. Streaming CS:GO can also be done via some esports betting sites, while it will always be free to watch.
Is it legal to bet on CS:GO? This will largely depend on where you are in the world, with CS GO betting laws determined by the government in your country, or even state. For instance in the USA, sports betting is only legal in some USA states, although this is changing rapidly following the successful repel of the PASPA ruling by the state of New Jersey.
Who is the best CS GO player in the world? There are a number of players that could lay claim to the title of "best CSGO player" and it can change from tournament to tournament, or even day to day, with form and other factors playing a role. At the time of writing Ukranian S1mple is regarded as the best player in CSGO.
Is betting on CS GO easy? The more you know about professional CSGO the more luck you will have betting on it. If you are a newcomer to CS Go betting it pays to do some research about the match you are going to bet on. For instance have the teams played before? Who dominated? Is there any players missing this time around? Like all esports betting, the more you know about the pro circuit the more informed bets you will be able to make.