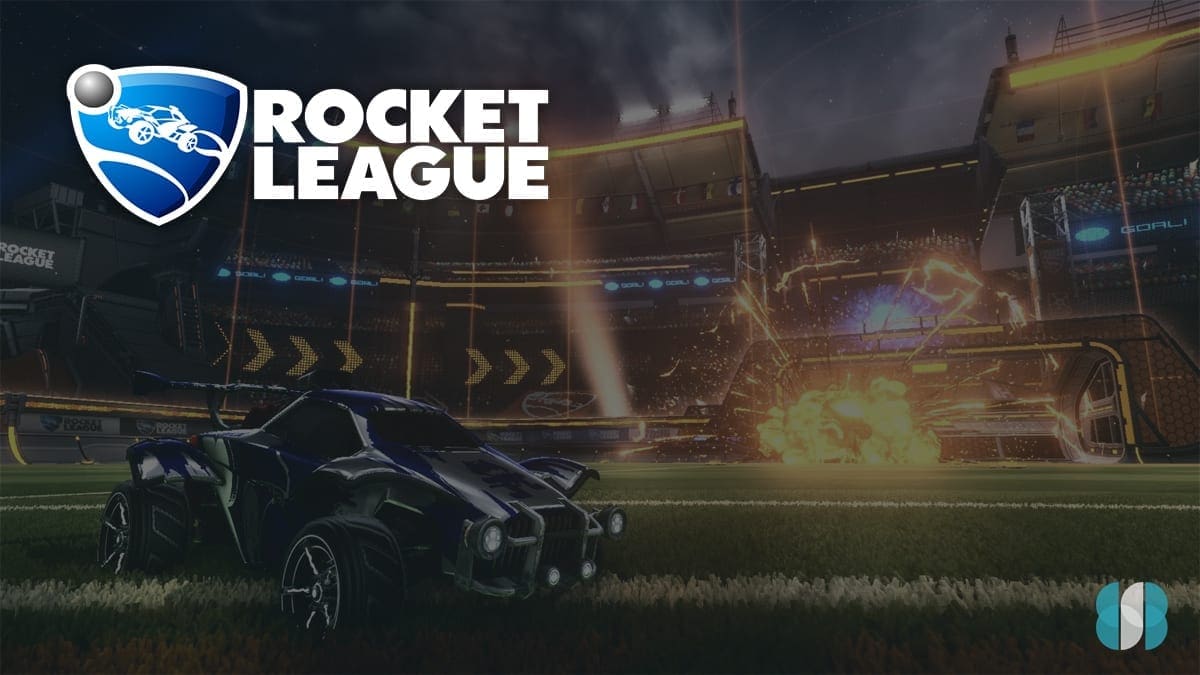 Rocket League is a vehicle-based soccer video game and up-and-coming esport phenomenon. First released in 2015 by indie developer Psyonix, nobody could have envisioned how popular the concept of rocket-powered cars playing soccer and mini-games would become, let alone turn into a serious esport – but here we are.
With six million in sales and 40 million players playing in 2018, the Electronic Sports League and Psyonix have hosted numerous tournaments around the world for competitive Rocket League and it's only getting bigger this year. We have all the details on the best sites to bet on Rocket League, as well as format, prize-pools, teams and schedules in our guide.
---
Betting on Rocket League esports
Several international esports betting sites offer betting markets on major Rocket League esports tournaments.
Rocket League's competitive scene is still growing in popularity and as a result most sportsbooks don't bother taking bets for the majority of its events year-round.
However, we have seen a handful of sites take moneyline/match winner wagers in the past on the Rocket League Championship Series (RLCS), the main league funded and organized by the game's creator, Psyonix. The RLCS runs for two seasons every year and offers a $100,000 + prize pool, and its competition is the most talented in the world for Rocket League.
Arcanebet.com
Specialist esports betting site with markets for irregular Rocket League. It has gained a reputation for taking bets on more niche pro gaming events, so it's a good place to start when the next RLCS rolls around. You can claim an exclusive deposit code bonus by following our links and using the promo code, 'esportbet' before you make a payment to start betting.

---
BetOnline.ag
A North-American focused esports betting site popular with the Rocket League esports betting community due to posting RLCS games well in advance of the start times. They have also had lines for other smaller Rocket League tournaments in the past. You can claim a very generous Bitcoin or standard welcome bonus upon sign-up to put towards your esports betting experience.

---
Pinnacle
Licensed by Curacao and Malta, Pinnacle accepts customers from multiple countries worldwide and is a popular sports betting site for having its own special esports betting hub. It has taken bets on RLCS tournaments in the past and smaller regional tournaments in Australia and Spain, and we expect more regular RL markets at Pinnacle this year.

---
An introduction to Rocket League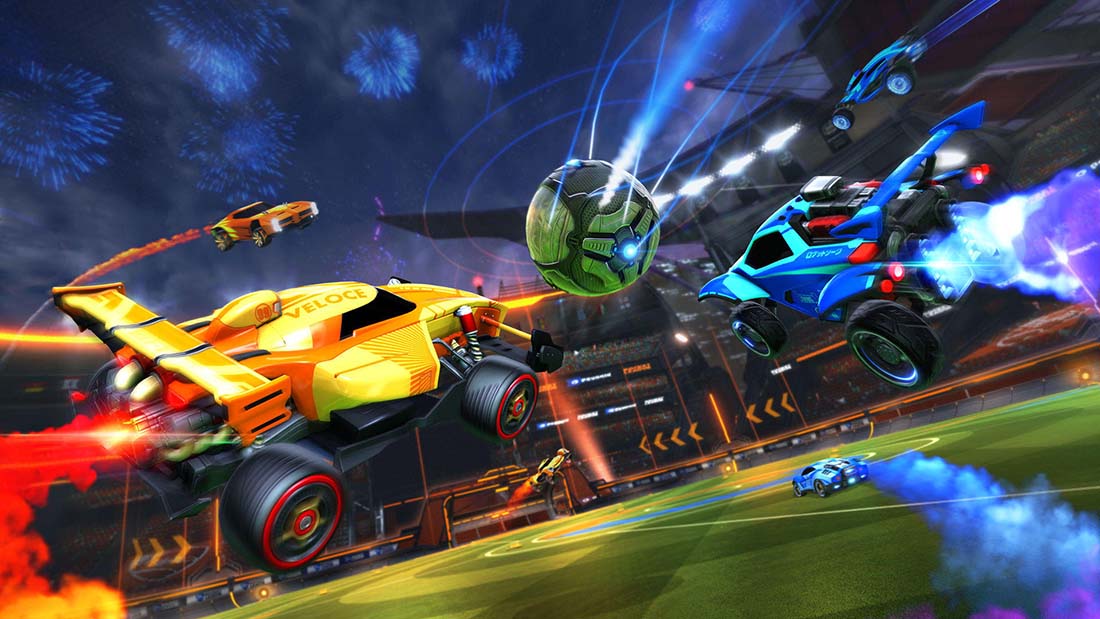 Rocket League is summarised by the creators as "soccer, but with rocket-powered cars," and there really is no better way to describe it.
Players take control of a rocket-powered vehicle and are placed on a variety of different soccer fields, and the aim of the game is to hit a massive ball towards the opposing team's goal area to score goals and win the game.
Other than simply driving and bumping the ball in the right direction with the right speed and timing, you can use speed boosts provided on marked spaces on the pitch for added momentum, propel yourself to hit the ball mid-air or temporarily take out opposing players.
Your car can also jump, perform quick dodges and spin in a given direction for positioning advantage or to nudge the ball a certain direction.
The default match length for Rocket League is around five minutes, with an overtime mode if the game is tied at the end. All matches can be played 1v1, 2v2, 3v3 or 4v4, either offline or online, and there is an incredibly large online community playing both Casual and Ranked games.
---
Current Rocket League esports leagues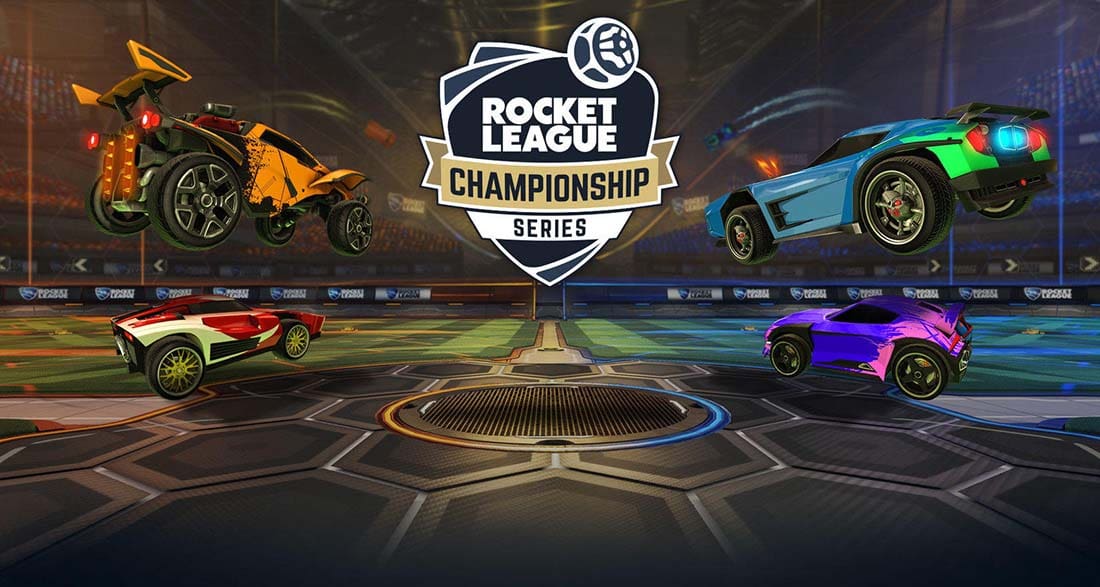 Rocket League has been adopted as an esport by several of the largest and professional esports organizations in the world and only continues to grow in significance in 2018.
The main circuit for professional-level Rocket League is the Rocket League Championship Series (RLCS), created and run by series developer Psyonix. The RLCS has two seasons per year and will begin its fifth series in March. This is the game's only Premier-tier tournament, and features the largest prize-pools for competitive Rocket League to-date.
Outside of the RLCS, pro Rocket League teams can participate in Majors and Minors run by the Electronic Sports League (ESL) and Major League Gaming (MLG). These Rocket League competitions are also played live but as part of multi-game tournaments rather than being solely for Rocket League. They have smaller prize-pools, but carry just as much prestige.
There are a handful of smaller regional tournament series which also host Rocket League Minors and Majors. Dreamhack, Gfinity and HyperCup cater to the EU and UK teams, CyberGamer Premier League and ThrowdownTV cover Oceania, and ProLiga is based in Spain.
Finally, several traditional television networks have picked up Rocket League for a handful of one-off tournaments, broadcast live in multiple countries. In 2017, ESPN, NBC and TBS (through its ELEAGUE esports banner) all ran Rocket League tournaments with $100,000+ prize-pools and modest success, and we hope to see more of these this year.
---
Rocket League: 2018 esports schedule
The 2018 Rocket League esports season is still in early days, with Psyonix's Rocket League Championship Series (RLCS) not set to debut for another few months. We've included a schedule of every upcoming tournament with dates and prize-pools announced so far for easy reference. Bookmark this page to find out when new tournaments are announced.
| Date | Tournament | Tier | Prize Pool | Location |
| --- | --- | --- | --- | --- |
| Jan 26 – 28 | DreamHack Open Leipzig 2018 | Major | $50,000 | Germany |
| Jan 27 – Feb 4 | HSEL: Holiday Majors 2018 | Minor | $750 | Online only |
| Feb 3 – 4 | Ting Open – Finals | Minor | $1,500 | Online only |
| Feb 14 – Apr 4 | CGPL: League Play – Season 1 | Major | TBA | Online only |
| Mar 16 – Apr 1 | RLCS Season 5 – North America: RLRS | Major | $25,000 | Online only |
| Mar 16 – Apr 1 | RLCS Season 5 – Europe: RLRS | Major | $25,000 | Online only |
| Mar 17 – Apr 21 | RLCS Season 5 – North America | Premier | $109,000 | Online only |
| Mar 18 – Apr 22 | RLCS Season 5 – Europe | Premier | $109,000 | Online only |
| Apr 30 | CGPL: Finals – Season 1 | Major | $4,000 | Online only |
| Mar 2 – May 1 | Gfinity Elite Series – Season 3 | Major | TBA | United Kingdom |
| May 5 | RLCS Season 5 – North America: Promotion Playoffs | Major | TBA | Online only |
| May 6 | RLCS Season 5 – Europe: Promotion Playoffs | Major | TBA | Online only |
| TBA | RLCS Season 5 – Finals | Premier | $250,000 | TBA |
---
Rocket League esports history
Rocket League received its first esports push in March 2016, when Psyonix launched the RLCS upon seeing the massive popularity of the game on live-streaming sites like Twitch. The RLCS's first two years offered a US$55,000 and $125,000 prize-pool, respectively. Psyonix invested $300,000 for the third series after viewership numbers rose dramatically.
Rocket League soon joined the ESL and Major League Gaming in late 2016, becoming a staple feature of their main multi-game tournament series. The game's mainstream appeal also allowed it to gain a one-off tournament at the Summer X Games 2017, which was streamed live on ESPN 3, marking its first time on cable television as an esport.
Eventually, American cable network NBC picked up Rocket League in partnership with Faceit to run its own $100,000 one-off tournament, which was broadcast to eight different countries in July 2017 to modest success. Rival network TBS ran a $150,000 Rocket League ELEAGUE Cup series a few months later, greatly increasing its visibility to the casual audience.
---
How did Rocket League become an esport?
What makes the core gameplay of Rocket League so appealing to mainstream audiences and gamers is its simplicity.
Players can jump in and play a match (or 20) at any pace they desire, with several tools and tactics at their disposal should they wish to play at a higher level.
Meanwhile, casual viewers can also tune in without having to learn complex rules. The basic premise of cars hitting a soccer ball into the other team's goal area is a fairly quick thing to pick up, understand, and start rooting for a team.
If you show a potential future esports fan with a still screenshot image of the average Dota 2 or League of Legends competitive match, it's a guarantee they would have no idea what they are looking at. Rocket League doesn't have that problem because hitting a ball into a goal is a lot more simple, and that's why it's on the rise as an esport in 2018.
---
Where can I watch Rocket League esports?

Rocket League esports betting sites in your region
The majority of Rocket League tournaments are online-based, meaning there is no live audience or special venue for teams to fly to for the regular season.
However, the action is still streamed as normal on sites like Twitch and YouTube, and hardcore fans can tune into the esports action all the same.
Psyonix has a broadcasting exclusivity deal with Twitch for their Rocket League Championship Series, so the best place to watch the main league is the official Rocket League Twitch.tv channel.
You can find betting markets on RLCS later in the year at the many top-rated esports betting sites listed in the table above. Read more information about watching Rocket League online.