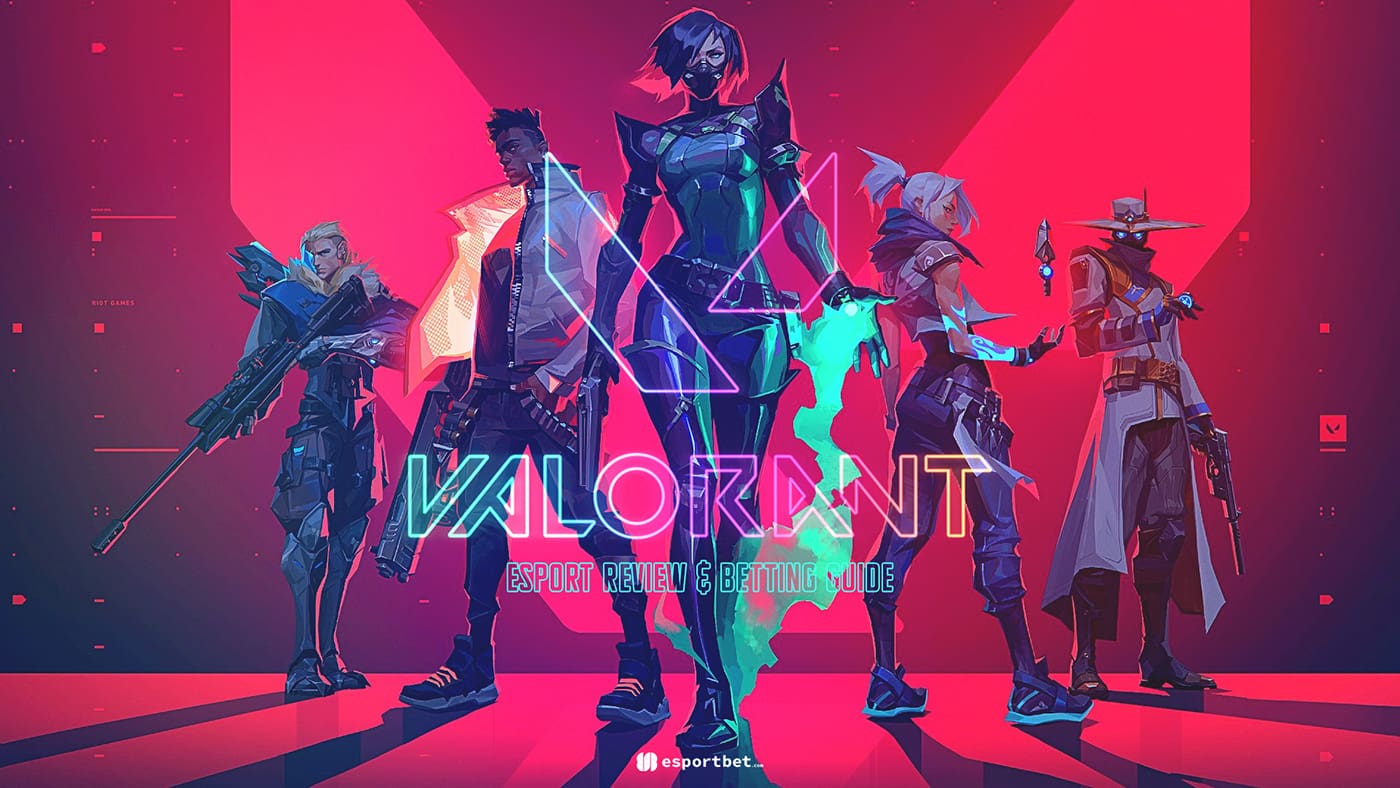 Valorant esports betting is available on the major events in 2023, with many of the top betting sites carrying odds on it. The best Valorant betting can be done via both mobile and computer. Our guide to Valorant esports includes details on the biggest events, how to bet and the bet types associated with the game and much more.
The top Valorant betting sites for 2023 are:


Top Bookmakers for Valorant Betting
---
Valorant esports is growing rapidly
Developed by Riot Games, Valorant is one of the latest hits in esports and online gaming. It's a free to play (F2P) tactical first-person shooter (FPS) that takes inspiration from classics such as the Rainbow Six, Counter-Strike, and Overwatch series.
Why is this game so popular? Mostly because of its famous developer, Riot Games. If you like esports, you may have already heard of them.
Riot Games are responsible for League of Legends one of the world's most popular esports title. They have also developed some more modest successes like Legends of Runeterra, Teamfight Tactics, and several others.
---
Betting on Valorant esports
This game has an evident focus on competitive play. The Valorant esports scene may be just starting now, but it's already growing quickly. Finding a reliable online bookmaker is a crucial step to engage in Valorant betting. Below are the top-rated esports betting sites for gamblers in United States.


Top Bookmakers for Valorant Betting
Valorant bet types
How does competitive Valorant work? There's only one game mode during beta. Players team up in groups of five players to play against each other. The winners of the round go to the next phase of the competition.
Because of how new the game is, there are no specialised multiplayer divisions yet. More modes may be added in the future. Recheck this page for more information after the game's full launch for future updates.
If you want to gamble on Valorant matches, take a look at the different types of esports bets outlined below.
Winner
In this wager, you define which team will win the game. It's the most straightforward bet you can make. It's also possible to bet on the outright winner of a Valorant competition.

Over/under
This type of bet predicts a particular statistic related to a match. For instance, you can bet on whether a team has more or less than a specified number of kills in a contest (e.g. over/under 17.5 kills). Total rounds is another popular over/under market.
Handicap bet
Also called a line bet or spread bet, this kind of wager assigns each team a points handicap in order to level the playing field somewhat and draw money to both sides of the contest. If the favourites are given a -1.5 handicap, for instance, then they must win by at least two points for the bet to win.
Other Valorant bets
Besides these, there are several other types of bets. The Valorant betting community is still growing, so we may see different kinds of wagers gain popularity over time.
---
Tips for betting on Valorant
Valorant betting strategies are not so different from the ones used for other esports games. You need to find reliable Valorant betting sites, learn about the game and leading players, and pick your wagers carefully.
Taking the time to learn about the leading players and teams is the best strategy for esports betting. Games that have existed for years have clear favourites, but this is not yet the case in Valorant betting. In a new scene, you need to watch out for the rising stars if you want to win.
Another useful hint is to see if any famous players from other games – like Overwatch, for example – have migrated to Valorant. Pro esports players will have an edge against competitors who are starting out in this new game, so it often pays to side with experience.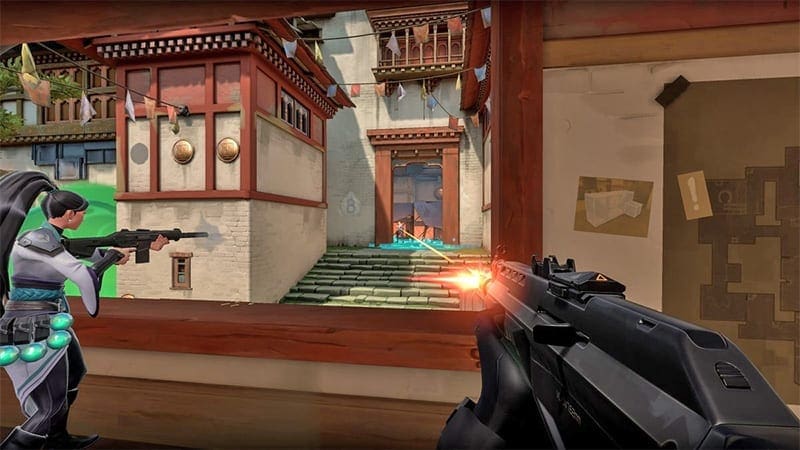 ---
Schedule for Valorant esports events in 2023
Are you looking for a Valorant competition to participate in or bet on? Despite how new the game is, several competitions are currently happening around the world.
It's important to know that some of these dates may change. Not only is Valorant a recent addition to the online gaming scene, but the world is facing the COVID-19 outbreak right now. Several esports competitions are suffering from sudden shifts in their schedules because of these unique conditions.
At the moment, the Valorant esports community has not planned any major recurrent events. You can keep up to date by checking Valorant bookmakers. The community is growing quickly, but it's still not as large as it will be in years to come.
Confirmed S-Tier Valorant tournaments for 2023
VCT 2023: Kickoff Tournament
February 14 – March 5
30 teams
USD$500,000
Sao Paulo, Brazil (OFFLINE)
VCT 2023: EMEA League
March 27 – May 28
10 teams
TBD
Berlin, Germany (OFFLINE)
VCT 2023: Pacific League
March 25 – May 28
10 teams
US$250,000
Seoul, South Korea (OFFLINE)
VCT 2023: Americas League
March 26 – May 28
10 teams
US$250,000
Los Angeles, United States of America (OFFLINE)
VCT Masters: Tokyo
June 11 – 25
12 teams
$1,000,000
Tokyo, Japan (OFFLINE)
Valorant Champions 2023
August 6 – 26
16 teams
US$2,250,000
Los Angeles, United States of America
More information on the Valorant Champions Tour
---
Valorant gameplay and features
What is Valorant, and why is it so popular? The answer is simple: it's Riot Games' new competitive shooter, with a mix of Overwatch and Counter Strike all in one game. Riot also created League of Legends, which is one of the most prominent titles in world esports.
Gamers describe the gameplay as engaging, smart, and very tactical. It has a variety of characters, just like Overwatch, and they have a range of different abilities.
The target audience for the game is predominantly FPS fans. If you're not into games such as Counter-Strike, PUGB, Call of Duty, Apex Legends, Overwatch, or Rainbow Six, you probably won't like it. If you do, however, this game may be one of your favourites this year.
How to play Valorant
The first step to playing Valorant would be downloading the game on the Riot Games client or website. Valorant is free to play, meaning that you only pay for the goods that you buy in the game.
While the core Valorant gameplay features are pretty straightforward, the game is far from simple. It's a 5-vs-5 arena in which one team tries to plant a bomb, and the other tries to stop it – in other words, a classic defender-against-attacker game.
Each round ends when the bomb explodes, is defused, or if the five members of any team die. Most games are best out of 25 matches (so you need 13 wins). The matches can last from 60 to 90 minutes, with most rounds lasting two to three minutes.
More game modes such as Spike Rush, Deathmatch and Unrated (a non-competitive or ranked game type) are other game modes that are available to be played, if you don't wish to play the competitive game mode that is most popular.
---
Valorant agents and their attributes
In order to win when you play Valorant, it's essential to combine the strengths of different agents, which are the playable characters. As in Overwatch, a well-structured team will have a significant advantage over one that lacks cohesion and synergy.
All Valorant agents available as of October, 2023: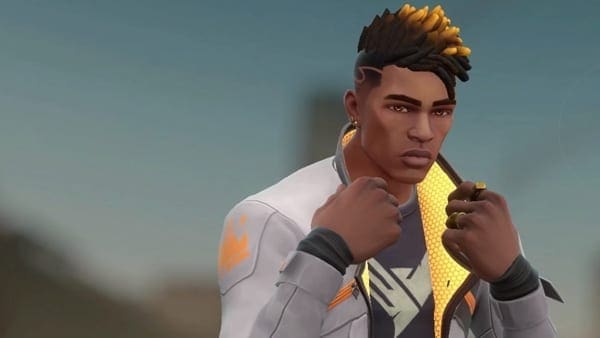 Phoenix
This character focuses on flash and flare powers. It's effective for attacking the other team.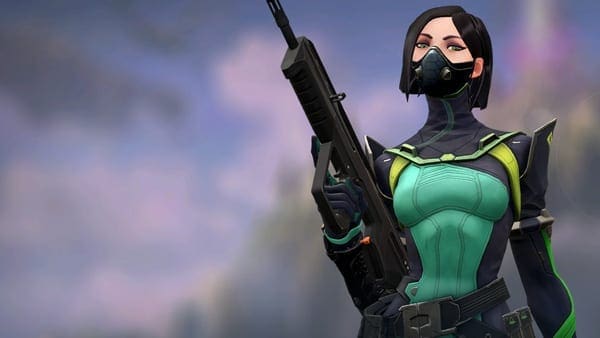 Viper
She uses poison to cripple the vision of the enemy and kill them quickly.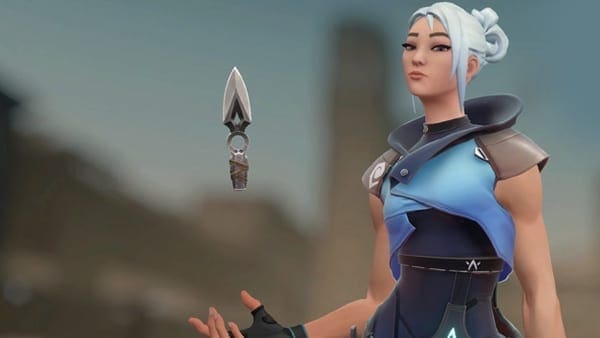 Jett
This quick character is great for evading attacks and striking enemies before they can see you.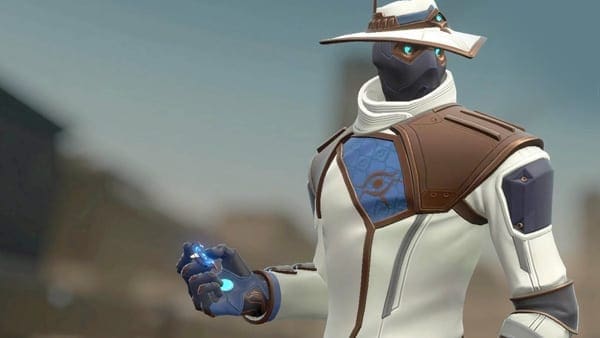 Cypher
A unique agent with eyes everywhere. You can use it to survey other agents.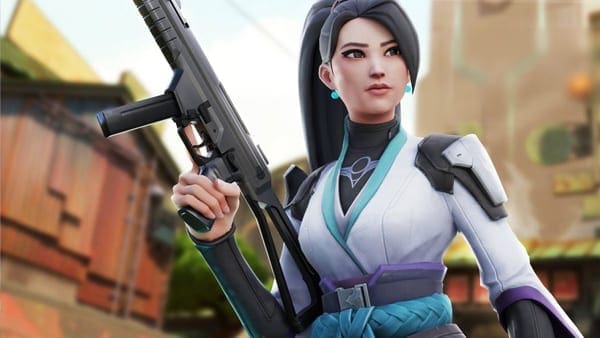 Sage
This one is a protective character. She can revive fallen allies and bring them to safety.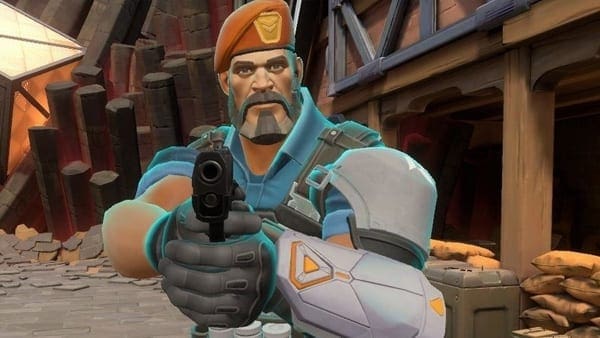 Brimstone
A character all about precision. He can deliver precise shots a distance.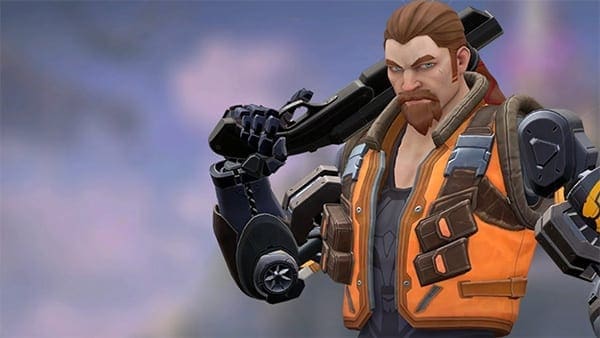 Breach
The abilities of this agent revolve around manipulating fault lines.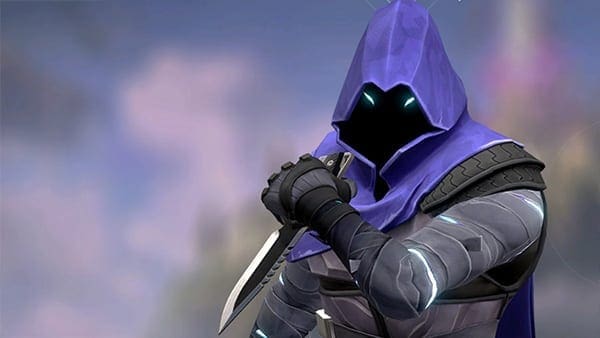 Omen
Able to teleport across the scenario and hunt from the shadows, this character is quick and deadly.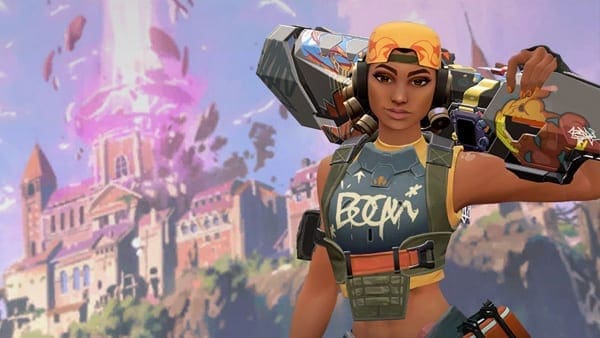 Raze
Raze is the explosives specialists. If Raze gets an opponent in a tight space, it's goodbye.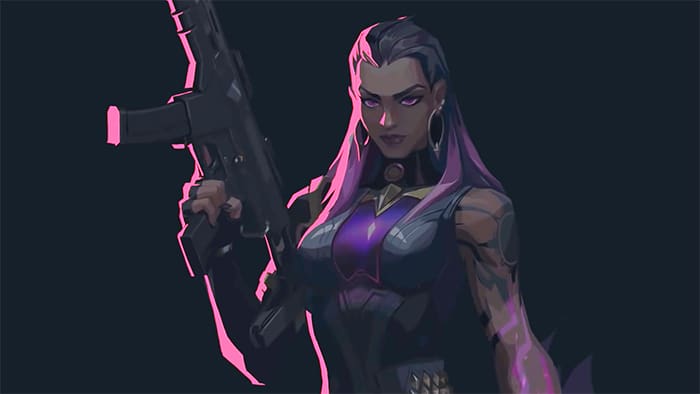 Reyna
Reyna dominates single combat. The Spanish queen will use the soul of her dead enemies to kill again and again.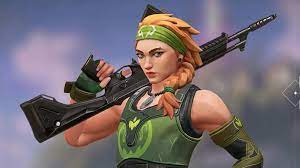 Skye
With her creations hampering the enemy, and Skye's power to heal others, the team is strongest and safest by her side.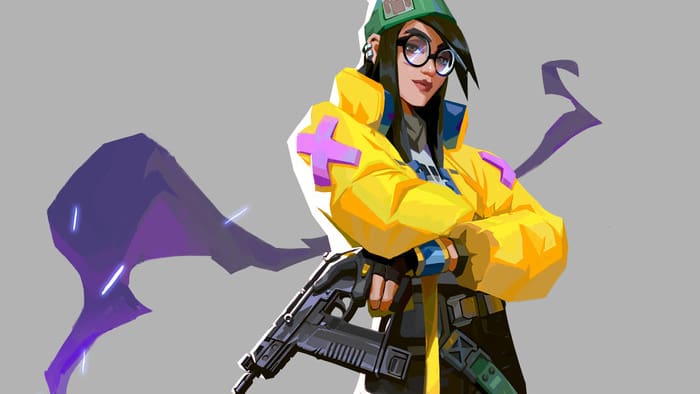 Killjoy
The genius of Germany. Killjoy secures the battlefield with ease using her arsenal of inventions.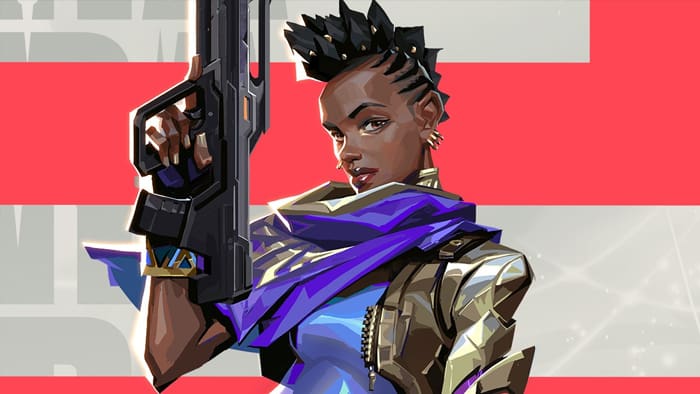 Astra
With full command of her astral form and a talent for deep strategic foresight, she's always eons ahead of her enemy's next move.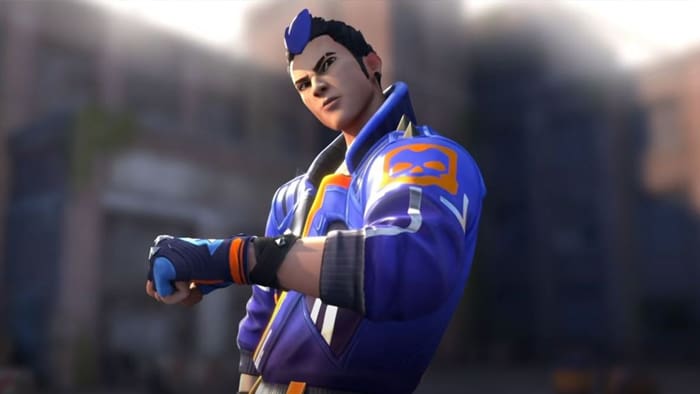 Yoru
Using deception and aggression in equal measure, he gets the drop on each target before they know where to look.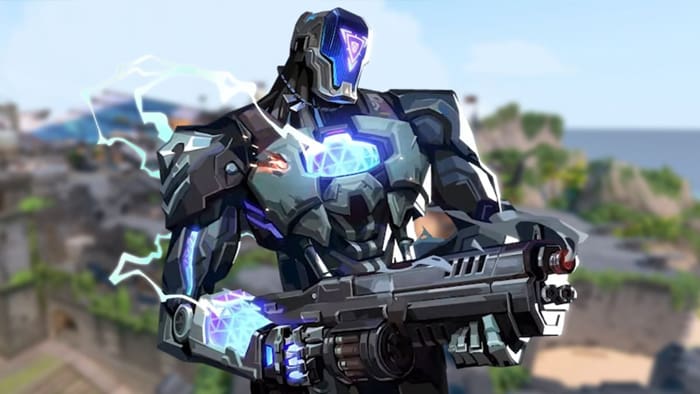 Kayo
His power to suppress enemy abilities cripples his opponents' capacity to fight back, securing him and his allies the ultimate edge.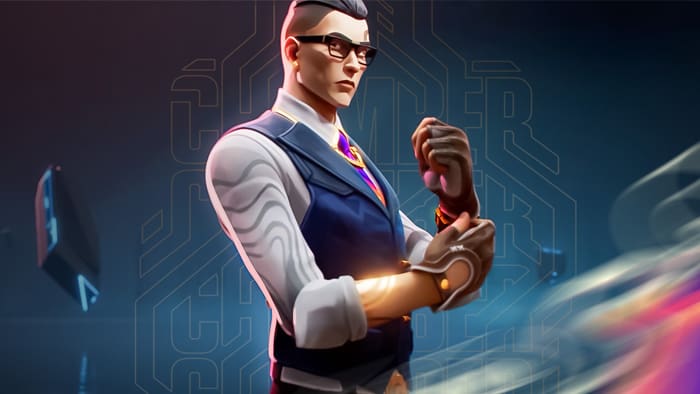 Chamber
Well dressed and well armed, French weapons designer Chamber expels aggressors with deadly precision.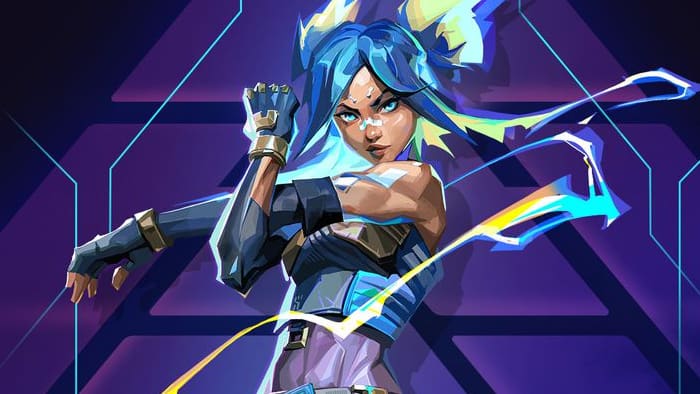 Neon
Neon surges forward at shocking speeds, discharging bursts of bioelectric radiance as fast as her body generates it. Watch your back at all times when Neon is alive.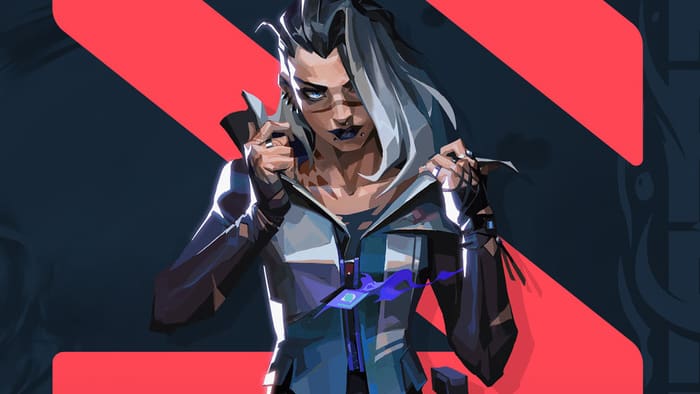 Fade
Attuned with terror itself, Fade hunts targets and reveals their deepest fears—before crushing them in the dark.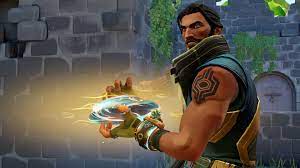 Harbor
Harbor unleashes frothing rapids and crushing waves to shield his allies and pummel those that oppose him.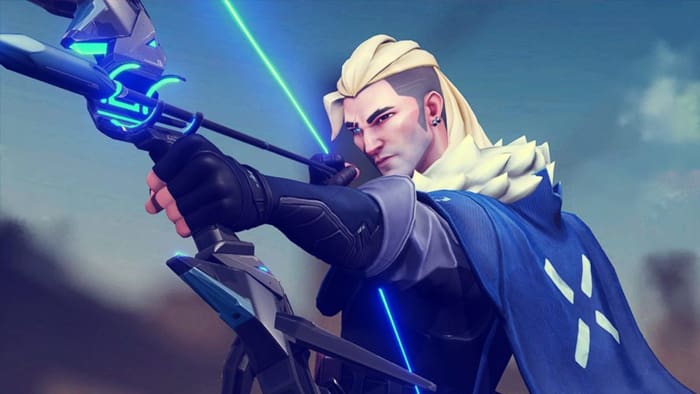 Sova
Sova tracks, finds, and eliminates enemies with ruthless efficiency and precision. His custom bow and incredible scouting abilities ensure that even if you run, you cannot hide.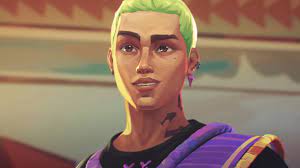 Gekko
Gekko the Angeleno leads a tight-knit crew of calamitous creatures. His buddies bound forward, scattering enemies out of the way, with Gekko chasing them down to regroup and go again.
---
Who is the team behind Valorant?
Riot Games got famous with the success of League of Legends, which was launched in 2009. With their success and how big Riot Games is now, it will mean that this game is likely to become big in no time.
According to lead designer Trevor Romleski, the game was in development for six years. The first three years were focused on research, and the second half was the actual development.
Recommended!
---
Watching Valorant esports events
Valorant has been an esport since its inception. Unlike other games that may have shifted focus to competitive play later on, this one was created to be watched.
If you want to learn how to play Valorant or engage in Valorant betting, you may need to watch games. Fortunately, there are several websites where you can do just that.
At the moment, watching or playing Valorant does not have any restrictions in any country. So, you may watch it from anywhere. If you want to bet on Valorant, however, you may face some roadblocks. Sports betting is not legal in every country, while some jurisdictions that allow wagering on sports do not approve of esports betting. So, you may want to check your local legislation before you engage in this kind of activity.
---
How to watch Valorant live streams online
There are two main options for watching a Valorant competition. You can either use Twitch, or find an online betting operator that offers live coverage of the most popular pro gaming events.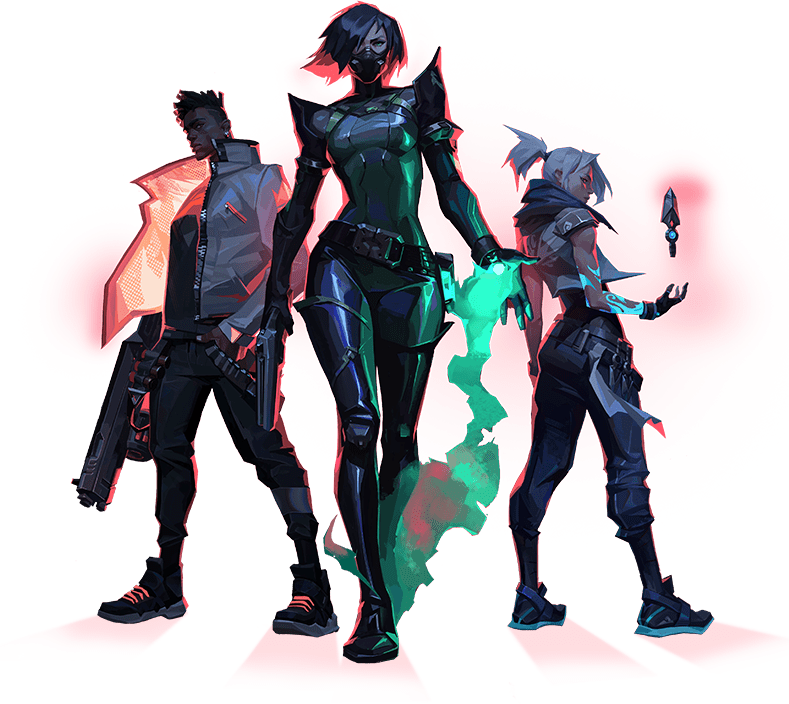 Twitch, in case you are not familiar with it, is the world's largest streaming platform focused on games and esports. Most big events are streamed in the channels of sponsors there. It has a huge gaming community, and some people consider it a big part of the reason why esports have become so popular.
If you like in-game betting, you may want to use Valorant betting sites that offer live esports streams. That way, you can watch Valorant tournaments and make your wagers at same time without having to switch back and forth between different websites and browser tabs.