Learn more about Giropay, an online payment service available for German and Austrian esports fans, and where you can use Giropay to fund your online esports betting account at the safest betting sites on the Web.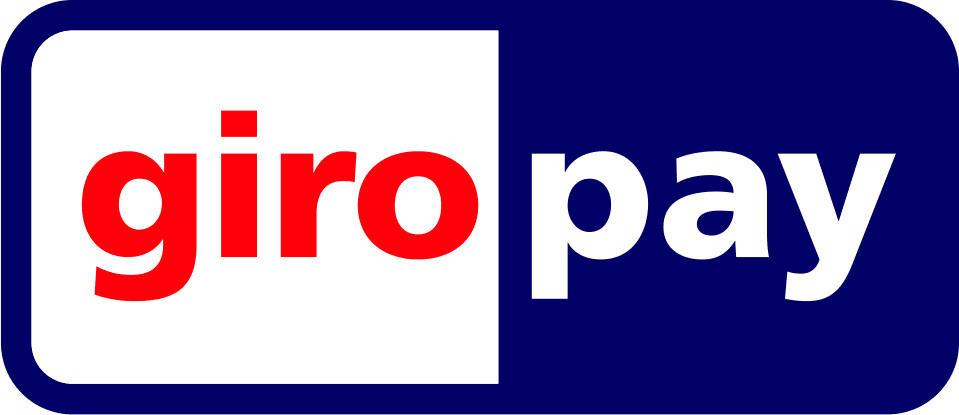 Esports betting sites with Giropay deposits
---
How Giropay works for online betting
Giropay is an online payment service available exclusively to residents of Germany and Austria, providing an added layer of security when transferring real cash online. Giropay works as a middle man to facilitate your real money transactions, earning you the peace of mind in knowing that your private banking information is safe and protected. It works in a similar manner to popular web wallet services like Neteller and Skrill (but requires fewer steps), allowing online bettors to transfer money instantly to esports betting sites without having to reveal personal financial information to the bookie.
To use Giropay, German esports fans looking to place a bet need to have an online banking account set up with a compatible German bank – there are over 1,500 banks supporting Giropay, with that number steadily rising as this payment method gains popularity. If you already have a German online banking account, no further sign-ups are needed, with Giropay working in conjunction with your banking provider to process financial transactions directly through your online banking account.
It is similar to POLi, an online payment service available to punters from Australia and New Zealand, which is also widely available at esports betting sites.
---
Are there fees for depositing with Giropay?
Yes, while most betting sites won't charge you anything for depositing via Giropay, Giropay itself imposes an €0.08 processing fee for every payment facilitated through its system. In addition to that, the bank you deposit through will likely add an additional processing fee of between 0.9% and 1.2% the size of your deposit. If you only make small bets on a casual basis, this isn't likely to be much of a deterrent, but if you're a hi-stake punter who bets on the reg, these processing fees can add up.
---
How to deposit at an esports site with Giropay
If you already have an online bank account with a Giropay compatible German bank, all you need to do is sign up for an account with a trustworthy online betting site that accepts Giropay deposits (our top-rated sites are listed below). As long as your bank account has adequate funds to complete your transaction, just follow these easy steps and you'll be able to start placing real money bets on your favourite esports tournaments and events within minutes:
Log in to your eSports betting account
Go to the deposit/cashier/banking section
Choose Giropay from the list of payment options provided
Select your bank from the list provided
You'll be redirected to your standard online banking login screen, enter your login details as per usual
Enter the amount of money you want to transfer to your online betting account
Follow the prompts to complete your transaction.
Giropay deposits are processed instantly, so once you've followed the steps above you can dive right in and place wagers on League of Legends, Counter Strike: Global Offensive, Overwatch and many more games.
---
Best esports betting sites accepting Giropay deposits
Several of the leading online sports betting sites accept German esports bettors, offering betting markets on a number of popular esports games, leagues and tournaments. Unfortunately only a limited number accept deposits using Giropay, including our top-rated site:
If Giropay isn't available at your chosen betting site, or you don't have a compatible bank account to use it, there are plenty of alternative payment methods available for esports betting. Our recommended sports betting sites accept payments using popular payment options like Visa, MasterCard, American Express, Neteller, Skrill, PayPal, Bitcoin and many other country-specific systems like POLi and AstroPay.
---
Is it safe to deposit with Giropay?
Yes – in fact, the main drawcard of using Giropay is the stringent security measures it offers. All Giropay payments are processed over the secure connection provided by your online banking provider, with German banks using the highest level of Internet security protocols to protect their customers. Combine that with the fact all of our recommended esports betting sites are protected by a minimum of 128 Bit SSL (secure socket layer) digital encryption security, and you get an added layer of protection when transferring cash online.
---
Giropay betting sites conclusion
Giropay betting site shave grown increasingly popular in the countries this service operates in. For instance, Giropay esports betting sites allow you to fund your account instantly using this payment option, which means many of the best esports betting sites have added in this option for certain jurisdictions. The fact it links in with German and Australian bank accounts, makes Giropay a safe and reliable way to fund your betting accounts.