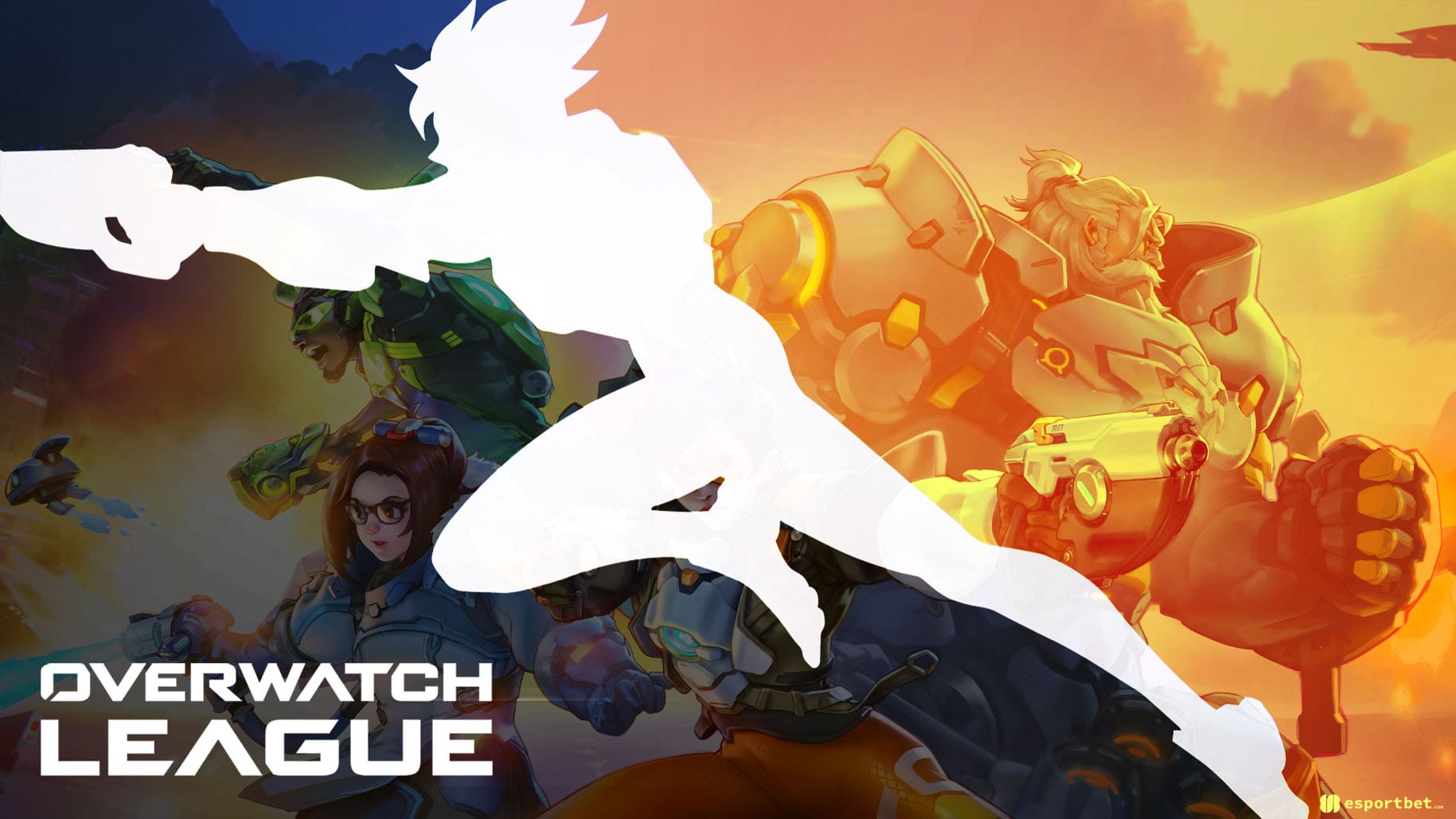 One game which has quickly risen the esports ranks to establish itself as a pro gaming juggernaut is Blizzard's critically acclaimed team shooter, Overwatch. Taking Korea and the United States by storm, it's set to overtake Dota 2 and League of Legends as the most played and viewed video game, both casually and professionally, around the world in 2023.
The Overwatch League is big news for the game, for Blizzard, and for esports, because the first-person shooter genre is normally not one to grab much of a foothold in Asian markets. The fact it is set to kickstart a new eSports era and challenge other genre heavyweights of the Halo and Call Of Duty variety, suggests it is time to sit up and take notice of the heroes from Overwatch.

Where to bet on Overwatch League
---
OWL Dates & key events 2023
The Overwatch League has got several events that take place on a year basis that stand above the others in terms of both prize money and prestige.
---
Overwatch Betting Odds
The odds for the Overwatch League are not available at this time.
---
What is the Overwatch League?
The Overwatch League (OWL) is the professional esports league for Overwatch, run entirely by Blizzard, the developer and publisher of the game. It promises to be the definitive esports league, period, and Blizzard's aim is to create a league that ditches current pro gaming tropes, and instead focused on a pro sports structure that will help building following and a sustainable model of success – not that the game needs it, given its existing popularity with gamer crowd.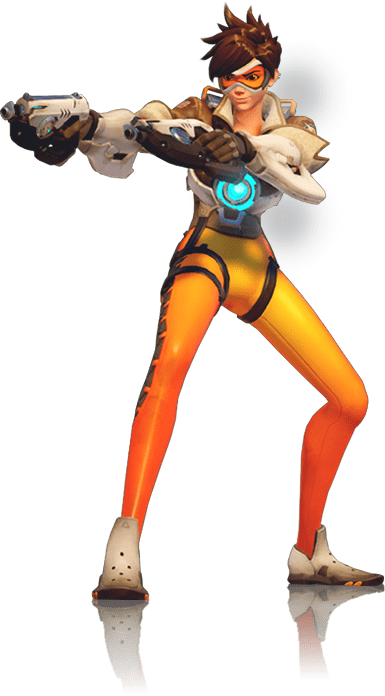 Blizzard has created several different leagues around the world, and set up permanent franchises within those leagues, just as is the case with the likes of the NBA and NFL. So it won't be a matter of a team playing and making a tournament: Teams are purchased, designed, and built from the ground up to compete. Once they're in the league, they're in it for good. Some are already calling it the "pro sports league" for esports. It could very well be what esports needs to break into the mainstream media market, and judging by the popularity of its launch and the $90 million deal Twitch signed for two-year exclusive esports live-streaming broadcasting rights, we recommend you start paying attention.
"We want to create new ways for players to engage with the franchise through the Overwatch League," Blizzard co-founder and president, Michael Morhaime, said in the original announcement at Blizzcon 2016. "eSports is growing, but the ecosystem isn't always easy to navigate for players, viewers, or teams. Our focus is on creating stability and participation for teams and owners, and accessibility of the content for fans."
So what does this all mean for esports? The Overwatch League could redefine how tournaments and pro gaming leagues are actually designed, and it could help improve the talent pool and competitiveness of virtual sports. Teams will be able to sign new players and pay them a salary, while team owners can move their team to different cities and even countries if they feel they'll have better support and media coverage in a different region.
There is a lot of money already being pumped into the league. Patriots owner Robert Kraft, LA Rams owner Stan Kroenke and more have purchased and acquired teams. NBA, NFL and MLB stars are all officially involved in some capacity or another. Hollywood celebrities are actively and openly expressing interest: make no mistake, the Overwatch League is absolutely huge.
---
What is the structure of Overwatch League?
The Overwatch League is structured similar to traditional North American professional sports leagues. All teams across two divisions will play scheduled matches against each other for a top position in the season playoffs, different to the normal structure in other international esports leagues where team promotion and relegation is more commonplace.
All matches in the Atlantic and Pacific Divisions will be played and streamed live every Wednesday through Saturday, only on Twitch and the official Overwatch League website via MLG.tv. Blizzard has clarified even though the season is divided into four stages, all wins and losses count towards the team's full-season records and seeding for the post-season.
In addition, the last Saturday of each stage will see top teams go head-to-head for bonuses and bragging rights as stage winner.
Overwatch League Pre-Season
The Overwatch League's inaugural pre-season officially ran on December 6 – 9, 2017. All teams faced off in a series of live-streamed exhibition matches at the Blizzard Arena in Los Angeles. Seoul Dynasty, Los Angeles Valiant and Dallas Fuel emerged as the undefeated champions in their three matches.
Overwatch League Season 1
The official season began on January 10 with Opening Day, and will run through to July 2018. The twelve teams competing in the Overwatch League will face off in regular season games to place for the playoffs and championship finals. All games for both the preseason and regular season are played at the Blizzard Arena in Los Angeles.
Overwatch League Post-Season
The Overwatch League's post-season will run June 17 – July 28, 2018. It will pit the top-ranked teams in each division in the championship playoffs, running July 11 – 22, with the grand final scheduled for July 26 – 28. The team who wins the grand final will be crowned the first Overwatch League champions and take home a US$1 million bonus.
Overwatch All-Star Weekend
Running August 10 – 12, 2018, the more relaxed All-Star Weekend will live-stream the most popular players facing off in "unexpected challenges" – for the community's amusement, of course.
Overwatch League prize-pools and bonuses
The presently announced total prize pool for Season 1 of the Overwatch League is a whopping $3,500,000. The official Overwatch League website has also confirmed there are performance bonuses for teams that perform well during regular season play.
---
Overwatch League divisions and teams
The twelve Overwatch League teams are permanent franchises representing major cities around the world, though the majority are North American outfits. The Atlantic and Pacific Divisions are made up of six teams each. You can find the latest standings along with team owners, wins, losses and division in the table below.
| Standing | Team | Division | Country | Owner | Won | Lost |
| --- | --- | --- | --- | --- | --- | --- |
| 1 | Los Angeles Valiant | Pacific | North America | Noah Whinston | 2 | 0 |
| 2 | London Spitfire | Atlantic | Great Britain | Jack Etienne | 2 | 0 |
| 3 | Seoul Dynasty | Pacific | South Korea | Kevin Chou | 2 | 0 |
| 4 | New York Excelsior | Atlantic | North America | Jeff Wilpon | 2 | 0 |
| 5 | Boston Uprising | ATL | North America | Robert Kraft | 1 | 0 |
| 6 | Los Angeles Gladiators | Pacific | North America | Stan Kroenke and Josh Kroenke | 1 | 1 |
| 7 | San Francisco Shock | Pacific | North America | Andy Miller | 1 | 1 |
| 8 | Philadelphia Fusion | Atlantic | North America | Comcast Spectacor | 1 | 1 |
| 9 | Houston Outlaws | Atlantic | North America | Hector Rodriguez | 0 | 2 |
| 10 | Dallas Fuel | Pacific | North America | Mike Rufail | 0 | 2 |
| 11 | Florida Mayhem | Atlantic | North America | Ben Spoont | 0 | 2 |
| 12 | Shanghai Dragons | Pacific | China | NetEase | 0 | 2 |
The Overwatch League provides all of its players with a minimum US$50,000 minimum base salary, along with additional benefits, with the exception of Hanzo mains.
---
Overwatch League betting guides and tips
So you want to bet on the Overwatch League, huh? First thing's first: Overwatch is the type of game that can appeal to both casual and hardcore gamers and esports fans, but it pays to brush up on your basic gameplay knowledge so you can keep up with the fast-paced nature of the extremely high-level of play apparent in the OWL.
Top-level teams like Seoul Dynasty and Dallas Fuel have demonstrated a whole other level of skill on the battlefield, and when it comes to professional players and their speed and tactics, and you may be surprised at how much obscure jargon and unexpected strategies are thrown around that aren't immediately recognisable to even to major OW fans (our editorial team included!). There is also a completely unique user interface and spectator camera implemented solely for OWL play, which you must also familiarise yourself with to properly keep up with the action.
Before putting down your hard-earned cash for bets on Overwatch League, we have compiled a handy list of guides and walkthroughs for inexperienced and experienced esports bettors to go to for quick help and reference.
---
What is Overwatch – for dummies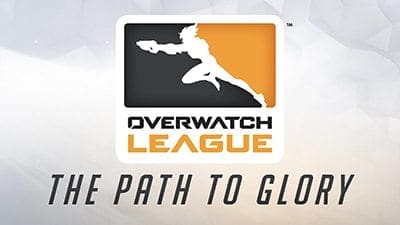 Overwatch is unlike any game you would have seen from developer Blizzard. This is the studio and video game publisher that has made the likes of World of Warcraft and StarCraft, so a first-person game from that studio seemed incredibly left-field when it was first revealed. Once the betas hit, however, it was clear the game was drowning in Blizzard's video game DNA.
This is also probably unlike any first-person shooter you have played before. Sure, it takes obvious inspiration from the likes of Team Fortress 2 and a number of other team-based, class-based shooters, but we have never really seen something along those lines with the scope and scale of Overwatch. This is a huge game, and there is no surprise that it has taken off the way it has.
Firstly, the sheer diversity and variation on offer with the characters is unparalleled. Whether you're watching it casually or checking out the pros, one thing you'll notice is that players often change characters back and forth during a match, simply to change things up and try to turn a match back in their favour. In one instance they can be controlling a defensive player, and in the next instance they will switch back over to an attack or big, heavy tank character.
Matches play out like your standard multiplayer match: Two teams battle it out for control of an objective. In some matches, one player needs to guide a payload towards an objective, while the other has to stop the payload before it gets to checkpoints scattered throughout the map. With a constant timer and score ticker keeping the action fast, fresh and exciting, Overwatch is a unique sort of first-person shooter that gives the genre an energy shot in the arm (and boy did it need one).
You could easily argue that the game's popularity in Korea has helped kickstart Overwatch's push into the eSports scene. There are a few other factors, however. The game is among the most talked about video games on the internet – only the PlayStation 4 was talked about and reported on more in 2016 than Overwatch – and it is also among the most popular on YouTube and Twitch. Throw in a player count of 25 million and, well, you get the jist: Overwatch is a very popular game.
Rarely does a multiplayer game as popular as this not make its way into the competitive scene, but Blizzard would have gone down this route eventually anyway, regardless of whether people were playing it or not. That's because the game is so staunchly competitive, strategic and tactical that it suits the pro scene perfectly.
That also explains why Overwatch has become so popular in Korea, which many within in the industry consider to be a region that makes or breaks a strategy game's success in the eSports scene. Overwatch is a shooter first and foremost, but its gameplay depth, character variation and excitement has helped feed into an eSports obsession in Korea that has been crying out for a StarCraft replacement for years.
---
How to bet on the Overwatch League right now?
The official 2019 season for the Overwatch League has started, and many of the world's most highly-reviewed betting sites such as BetOnline have opened betting markets to take real money bets on the Overwatch League match winners. It's safe to say we will be seeing some more competitive betting markets and prop bets open when Season 1 furthers along, especially now that standout teams have had time to shine and gain some momentum such as the Seoul Dynasty and Los Angeles Valiant. Keep this page bookmarked to find the best esports betting sites and markets to place your wagers on your favourite Overwatch League teams, players and matches, along with more information on the types of bets that will become available.
Helpful esports betting guides and links: