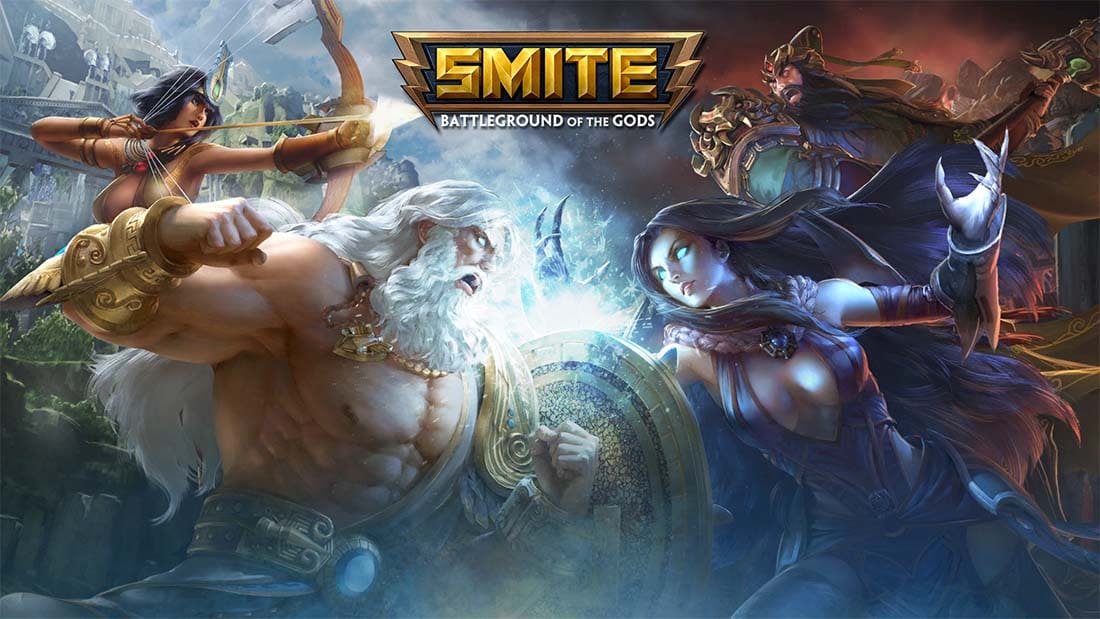 Smite is one of the most successful free-to-play multiplayer online battle arena (MOBA) video games to have transitioned into the esports circuit. Compared to industry titans like Dota 2 and League of Legends, it launched to modest success with less mainstream visibility, but has since organically grown its playerbase to over 14 million registered players.
The team at EsportBet think it's about time people start paying serious attention to Smite's competitive scene and the impressive way Hi-Rez Studios, its creators, have fostered its success. With million dollar prize-pools comparable to even League of Legends World Championships and The International, Smite esports is definitely worth watching these days.
---
Betting on Smite esports

Best Smite esports betting sites
Almost all international esports betting sites offer basic moneyline/match winner betting markets on the Smite World Championships and the Smite Console World Championships.
The 2018 season wrapped up in early January and the two major Smite esports events won't be back for a while.
However, with Hi-Rez Studios expanding the game significantly and more third-party organized events in the Smite professional circuit, we expect to see more Smite betting markets as the game increases in popularity in the near future. Keep this page bookmarked for when more betting markets open on the smaller leagues.
---
The basics of Smite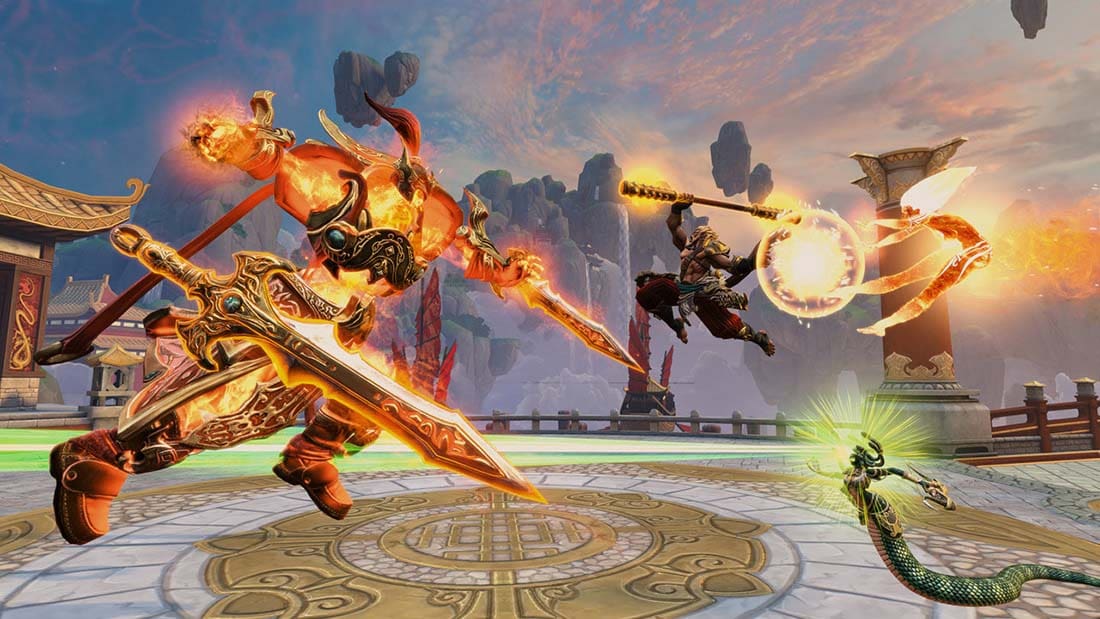 Smite's core gameplay loop will be familiar to fans of the MOBA video game genre. Two teams of five players each begin at the opposite side of the arena in third-person perspective, at a starting place called the 'Fountain'. Players take the role of mythological deities – gods, goddesses and other fantastic creatures – and clash on the virtual battlefield in intricate team-based combat, using abilities and strategies unique to your chosen character to gain a tactical edge.
Every Smite game allows players to choose from around 90 gods across nine different pantheons, including Celtic, Chinese, Egyptian, Greek, Hindu, Japanese, Mayan, Norse, and Roman. Every character you can play as is classed under five different roles, with around four unique abilities and a passive trait each.
Assassin: Melee attacked gods using Physical Power to supplement their basic attacks and abilities. Usually faster than other classes and able to deal out quick damage.
Guardian: Melee and ranged gods using Magical Power to pull of their basic attacks and abilities. Good on defense due to being able to tank damage better than other classes, but their damage output is lower.
Hunter: Ranged gods using Physical Power for their basic attacks and abilities. Compared to other classes, they are more dependent on the use of items, as their standard attacks are their primary method of dealing damage.
Mage: Ranged gods using Magical Power to enhance the effectiveness of their basic attacks and abilities. Can deal huge damage in short periods of time, but are weaker and take heavier than other classes.
Warrior: Predominately melee gods using Physical Power to guide their basic attacks and abilities. Not a specialist in any particular field, but with no huge weaknesses either.
Every player has a certain amount of gold to buy items at the beginning of the match, enhancing their character's abilities or granting passive bonuses. The start of the match is also used to determine which player will cover which of the three continuous 'lanes' that run from either side of the map, and a steady lane defence is necessary to succeed in battle.
Each lane in Smite contains a A.I. controlled 'Phoenix' and defensive towers that are hostile to opposing players, and it's up to each team to destroy the other's Phoenixes. Players are also accompanied by minions, computer controlled allies that run along its designated lane and help destroy the opponent's phoenixes and towers.
To secure the win in most game modes, one team must also destroy the Titans of Order and Chaos. These entities have regenerating health and devastating attacks that can kill unprepared players. Titans can only be killed once all enemy Phoenixes are downed, otherwise it will continuously recover its health and elude defeat.
High-level games are won using the best team composition and abilities based on the opponent. With successful battles enabling players to level up (to a maximum of level 20 per game), upgrade their gods in abilities, buffs and better minions, the longer the match lasts, the more intense the rush to the finish line becomes.
---
How is Smite different from other esports?
Smite stands out from the crowd in numerous ways. The first and most obvious is the third-person perspective it is played, as most other MOBAs like Dota 2 are played from an isometric, birds-eye perspective.
The game's developers have also put in tremendous effort in keeping up the gods and mythology aesthetic, and with every new content update comes improvements to both the characters and environmental designs and asset quality. It's a lot easier on the eyes than other MOBAs, and casuals can pick up on the gods theme a lot easier than some of the more complicated fantasy settings of comparable competitors like League of Legends.
Smite benefits from a much more accessible competitive circuit. Because Hi-Rez Studios, its creators, currently organized all esports tournament associated with the game, there aren't multiple leagues and competitions run by third-party organizers which make keeping up with the action as daunting for potential new fans.
---
What is the Smite World Championship?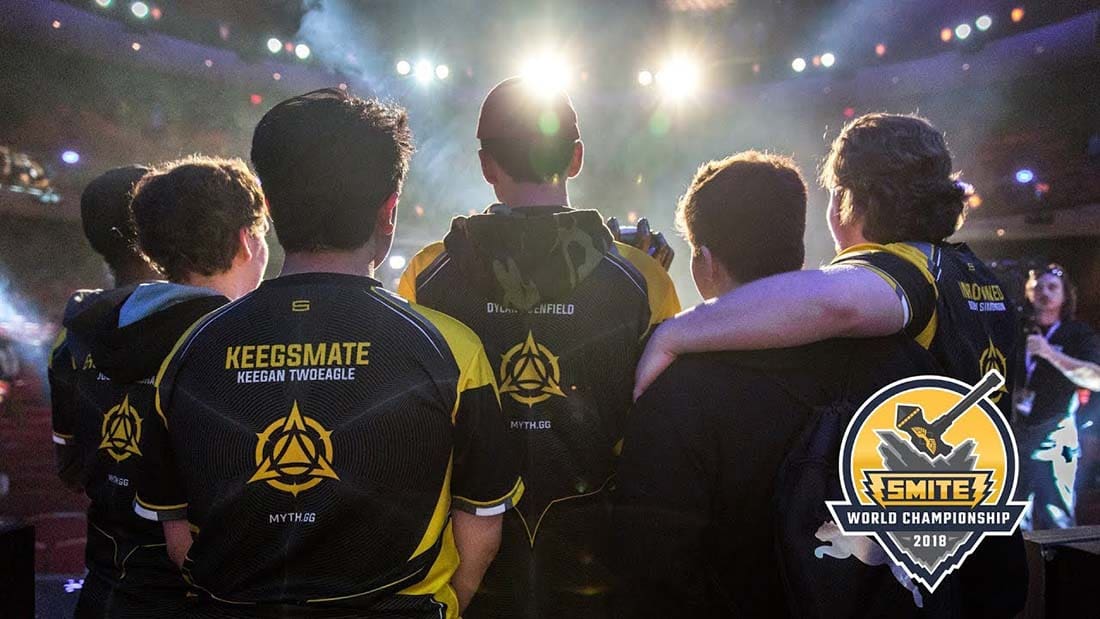 Since 2014, Hi-Rez Studios has organized the competitive circuit for Smite and run the Smite World Championship (SWC) to showcase the best talent on the world-stage.
Every years, Smite pro players join Hi-Rez professional leagues in teams of 5 and compete in online and offline competitions to receive ranking and an invitation to the Smite World Championship. Eight teams from all over the world, including China, Europe, North America and South America, are chosen from the qualifiers to compete in the finals.
There is also a separate tournament, the Smite Console World Championship (SCWC) that runs concurrently with the SWC every year to accomodate the best players across PlayStation 4 and Xbox One.
Smite made headlines for its inaugural tournament's $2.6 million prize pool, which was the third-highest ever prize money recorded in esport at the time, only behind Dota 2's The International. Since then, Hi-Rez Studios capped the total prize-money at $1 million for the SWC, so more prize money could be awarded during the regular qualifying season.
This year's SWC and SCWC ran from January 3 – 7 in Atlanta, Georgia and awarded $787,000 and $150,000 in prize-pools, respectively. Two American esports organizations, eUnited and Myth Gaming, walked away with the top prizes.
Recommended!
---
Where can I watch Smite esports events?
The best place to watch anything Smite esports is the official Twitch and YouTube channels of Hi-Rez Studios, its creator. The developer has quickly become one of our favourites in the industry from the immense amount of effort it is put into fostering a proper competitive community, with regular feedback, tons of game updates and video content, as well as proper coverage of all of its tournament events to accommodation both new and hardcore fans properly.
Best places to watch Smite esports