by in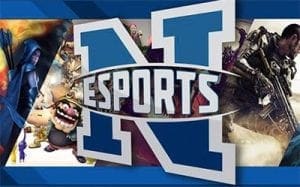 Esports betting has been signed into law in Nevada in an incredibly exciting movement which puts the league on the map.
The Nevada Senate Bill 240 amends pari-mutuel betting legislation to include competitive gaming and other events such as award shows. It was signed by Nevada Governor, Brian Sandoval, on Saturday and will be enforced from July 1.
While esports is not directly mentioned in the amendment, it is technically included under "other events" and betting on the available markets is now legal in the state.
While gaming regulators in Nevada already offer esports markets – bookmaker William Hill was granted permission in November –, the bill formalises the activity and allows clarification for sportsbooks. It may even increase the number of markets on offer for punters interested in esports betting.
The bill was first introduced on March 23 at a Gaming Policy Committee meeting. Here, esports athlete, Johnathan 'Fatality' Wendel, used his own experiences as a professional gamer in his testimony. He detailed the tough training regime and the league's similarities to athletic competitions as reasons why esports should be considered a real sport.
It is likely his evidence gave the bill a push since Governor Sandoval and Nevada Gaming Commission Chairman, Tony Alamo, both said they were impressed with Wendel.
Chairman of the Gaming Control Board, AG Bernett, also made a comment during the hearing stating he wanted esports events to be held at the T-Mobile Arena – where huge pop stars perform and major sporting events are held – on the Las Vegas Strip.
"Ideally, you would have people coming from all over the globe to compete, with people paying to come in and bet on that event like you would a sportsbook," he said.
Nevada has been aggressively trying to become one of the main destinations for esports, in terms of holding events and betting on tournaments.
There are already a number of esports venues in the state including the 15,000 square feet arena opened by Millenial Esports – the Halo Championship Series and Madden NFL Championships have both been held here. The Luxor is also planning to open a multi-tiered esports arena.
As the esports events are becoming more frequent and more popular, and now that quality betting regulations are in place Nevada could get its wish.
UK Gambling Commission partners with Esports Integrity Coalition
The UK Gambling Commission has signed an information sharing Memorandum of Understanding (MOU) with the Esports Integrity Coalition (ESIC) to help regulate the industry. It is not unlike how the Nevada regulator monitors esports tournaments held in Las Vegas.
The partnership will see esports grouped with traditional sports, including football and cricket, in terms of detecting and preventing match-fixing and other betting malpractice in sport.
The UK Gambling Commission's Sports Betting Intelligence Unit (SBIU) will work with ESIC to focus on betting corruption in eSports.
ESIC will be able to use intelligence from both the UK Gambling Commission and Nevada's regulator too.
"This MOU is a significant step for ESIC and the esports community," ESIC Commissioner Ian Smith, said.
"The Gambling Commission has significant resources and powers that will be invaluable in helping to combat any emergence of organised crime or serious fraud within our rapidly growing sector.
"As esports continues to grow successfully, so will the inevitable attempts to profit on the back of that success through illegitimate means.
"This agreement will help protect all the individuals, teams and companies working so hard to make esports successful for players and fans alike."