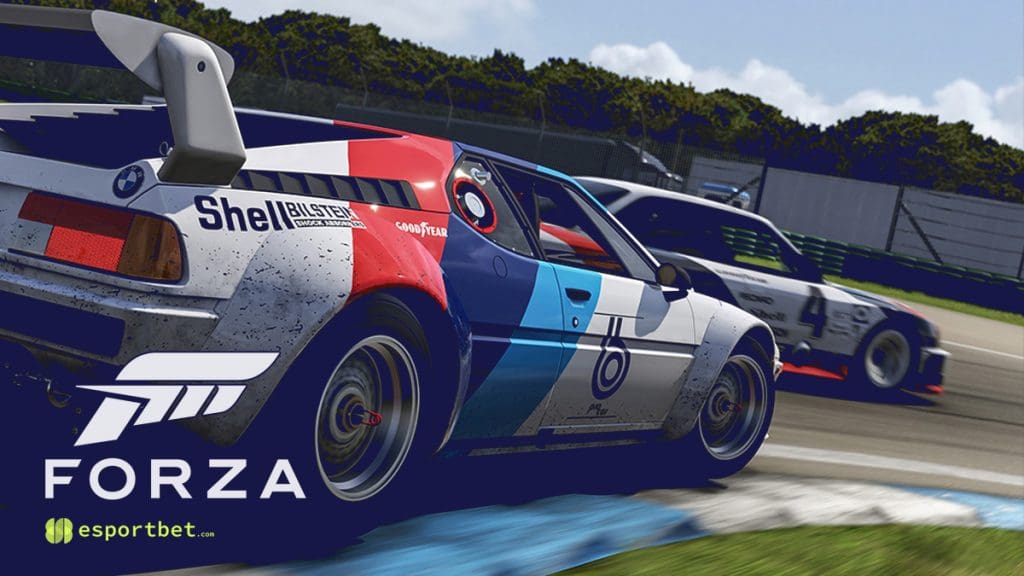 Forza esports betting can be done online in 2023 with most top betting sites featuring odds on this popular car racing game. Forza betting is usually only available on the professional leagues and, in comparison to other games, wagering is limited. Our guide to Forza esports betting will teach you about this PC and Microsoft XBox series, how to bet, the top betting sites and of course where to source the best odds.

Top esports betting sites
---
Introduction to Forza esports
Most of the competitive eSports games available are action-packed. However, Forza looks to introduce something different to the competitive eSports scene. Surprisingly, this game has been active for over fifteen years but is yet to gain as much popularity and acceptance as Call of Duty, Valorant, PUBG, etc. For those still wondering, Forza is a racing game majorly compatible with Xbox consoles. However, they are available on Windows 10, iOs, and Android.
Car racing might not cause as much adrenaline rush, but it can also get pretty intense. As a result, two titles have been created to provide players with all the fun they might need. Forza Motorsport was developed by American Turn 10 Studios. While the other title, Forza Horizon, was developed by British Playground Games.
Both titles cater to different sets of audiences, and all have unique features. The older and flagship title, Forza Motosport, focuses on recreating more real-life racing scenarios with a few fictional tracks. Even so, all tracks are professionally styled and was developed by Turn 10 Studios. Forza Horizon, on the other hand, focuses more on the fictional aspect of car racing. Included in this title is the "Horizon Festival" which combines fictional racing with a music festival. That feature allows players to tour real-world areas that have been accurately represented in the game.

Over the years, the developers of the flagship title have released updates on a biennial basis. Conveniently, the same was the case for Forza Horizon, as their releases fell on years when Forza Motorsports was not making any releases. It all started with Forza Motorsport in 2005, and since then, a sequel was released every two years. They maintained the trend till 2017 but failed to release a new game in 2019. So far, Forza Horizon has been on track, releasing new games every two years. It is worth noting that there was a spin-off in 2019, which might have not been originally intended by the developers. Electric Square released a free-to-play racing game – Miami Street – in 2018 for Windows. It was, however, re-branded as "Forza Street" in April 2019, which features short street races that look nothing like a professional race. The idea was to create something playable on low-end devices. The game became available for iOs and Android users in May 2020 and required players to control only the acceleration and braking as the steering is controlled automatically.
Players and enthusiasts alike have often mispronounced "Forza" for the longest time. It has been a major thorn in the flesh of the owners, and they did all they could to correct the error. Since its inception, the mistake was continually made. However, it is likely that everyone interested in the game can now pronounce the title properly. It might have taken a while and an unconventional method, but the team was able to communicate the correct pronunciation to the fans. Forza Motosport took to their official Twitter account in 2019 to make things a lot clearer. The tweet that perhaps, has clarified the name read, "We really (x19) need everyone to know it is pronounced 'Fort-za'".
---
Forza eSports Major Events in 2021
Because of covid-19 not much happened in Forza esports in 2020. Lessons have been learned, and as such, we will witness car racing goodness in 2021. It is still early in the year, but a few events have been announced. Below are the major events you should keep an eye out for.
Porsche Tag Heuer eSports Super Cup

The Porsche Tag Heuer esports Super Cup kicked-off very early in the New Year, allowing participants to gather championship points and have a piece of the $200,000 prize pool. The iRacing series features 40 drivers, who are all strong contenders in the eSports racing scene.

Porsche teamed up with iRacing to start this racing championship in 2019. It has produced two winners, who will both be competing this year for a chance at a second title.

Forza esports calendar and key dates

9 January 2021 | Round 1 Brazil: Interlagos (10/20 laps)
16 January 2021 | Round 2 | Spain: Barcelona (9/18 laps)
30 January 2021 | Round 3 | Italy: Imola (9/18 laps)
6 February 2021 | Round 4 | Great Britain: Silverstone GP circuit (7/14 laps)
20 February 2021 | Round 5 | USA: Road Atlanta (10/20 laps)
27 February 2021 | Round 6| Canada: Montreal (10/20 laps)
13 March 2021 | Round 7 | Belgium: Spa-Francorchamps (6/12 laps)
27 March 2021 | Round 8 | Germany: Nürburgring Nordschleife, 24h version (3/4 laps)
10 April 2021 | Round 9 | France: Le Mans (3/6 laps)

F1 eSports 2021

This event has wasted no time in kicking off its 2021 operations, as it started its Challenger Series and Weekly Events tournament even before the 2020 winner was announced. The Challenger series is currently at round 5 of 10 and will end in March 2021. The Weekly Events, which started in September 2020, will go on till April 2021. Weekly Event winners and other selected drivers will partake in the grand final – Time Trial – in April.
---
Best Forza betting sites
Forza eSports betting is not as wide-spread as other eSport games. However, some sportsbooks have decided to be pioneers in the Forza eSports scene. Betting on Forza eSports is legal, and a few of the market-leading sportsbooks have added it to their offerings.
Just like betting on your regular football or basketball game, you will also have the opportunity to bet on virtual car racing games. For the most part, the same features and bonuses that cover betting in general on these individual sites apply to Forza.
One key area that deserves mentioning is the live betting option that you get while betting on sports. Here, because of the racing frequency, it is impossible to have live betting. There is barely enough time to get regular wagers in because a fresh race starts every 3-5 minutes. Providing an option for live betting will simply confuse sportsbooks. Other than that, everything else stands. From initial deposit bonus to a wide array of deposit and withdrawal options.
We can imagine that live betting will become an option, when longer races become mainstream in this growing esport. Covid-19 gave Forza esports a shot in the arm, with many motor racing competitions starting their own racing competition, including F1 esports.
Forza betting sites that we enjoy, being based in the UK (top UK betting sites), include bet365, betway and William Hill. It is true however that your location will largely determine the best Forza bookmakers and betting sites for you.
Recommended!
---
Forza eSports Bet Types
Again, Forza bet types obtainable here are similar to regular bet types. However, here are the popular ones you should acclimatize yourself with;
Winner bets

In any Forza eSports tournament, you will have the opportunity to choose who you think the winner of the race will be. Depending on the betting site you use, the odds can be displayed as either fractional or decimal. Either way, the odds vary based on who is more likely to win the event.

Podium Finish

This is unique to the auto racing industry. Here, you can predict if a gamer will make a podium finish. It gives bettors a bit more breathing room as it increases their chances of winning. However, the returns from this type of bet are not as rewarding as that of picking an outright winner. A podium finish means that the driver will be among the top three at the end of the race.

Head-to-Head

A head-to-head bet is fairly straightforward. You have to predict who among the two drivers will finish ahead of the other. You will be presented with pairings by the sportsbook, and all you have to do is make a decision.
---
How to Become a Forza eSports Pro
As it is a rapidly growing esports game, more and more are getting interested in becoming a Forza eSports professional. A lot of players are looking to compete professionally in eSports racing, but it is an uphill task. It is so because the eSports industry is unlike traditional sports where there are provisions for beginners and intermediate players. The structure of eSports gaming only accommodates professionals who compete at the highest level. If you have not gotten to that level, it will be difficult making any headway in Forza eSports.
To become a professional, you first need to choose a title for your professional competitive play. It will be unwise to move through various titles. As the saying goes, "Jack of all trades, master on none." That said, mastering a title is the first step you need to take in becoming a pro. You might be interested in pursuing popular titles. However, you should be aware that that is where you will face stiffer competition. Go for titles that are not as popular but also have somewhat of a competitive scene.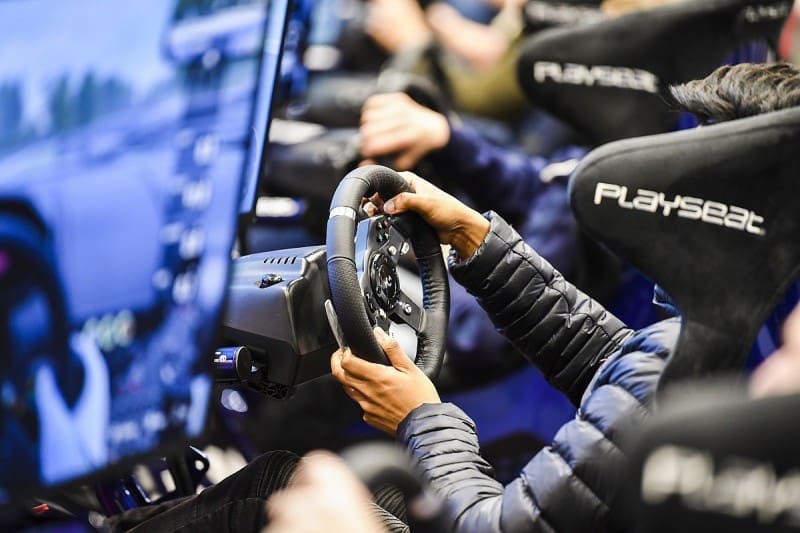 Furthermore, do not be afraid to lose. You will learn a lot by racing with people faster than you. With every loss, your eyes will become clearer to what you could have done differently. The good thing is that you will be a better racer after each race.
Most importantly, do not give up. It is very easy to get tired of trying and decide to hang up your boots. However, doing that will not do you any good. There are techniques that you need to master, and it is not possible you learn them overnight. You might not know it, but you get better with every race. Your understanding of the race and how you handle yourself will change. Whatever happens, you must never back down.
---
How to Watch Forza eSports
Before the covid-19 pandemic, you could make it to any hosting Arena to watch the game live and in person. However, viewing has all been moved online. Now you can watch by tuning into the Mixer Livestream, Twitch, Forza's YouTube page, and on Facebook. Check our guide to streaming esports online for more information.
Recommended!