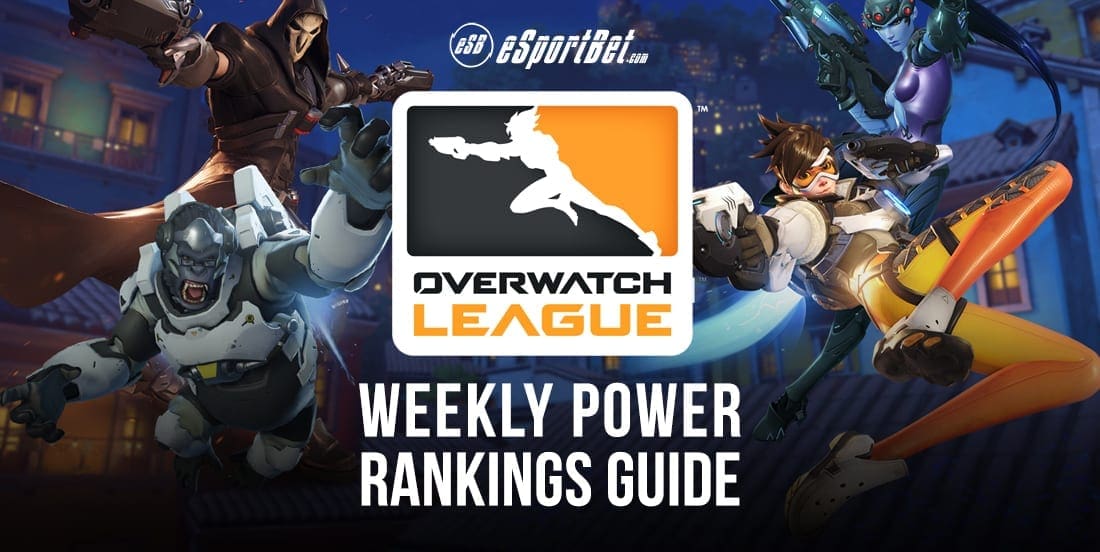 by in
The second amazing week of Overwatch League re-affirmed that the top 3 South Korean teams are practically untouchable.
Seoul Dynasty, London Spitfire and New York Excelsior's continued dominance is beginning to shed light on the slightly anti-climatic truth that the OWL is plagued with a considerable skill-gap. While 4 – 0 sweeps are still fun to watch, the predictability of many of the match-ups in the second week have left us craving more genuine competition.
Thankfully, there were some spectacular upsets and out-of-this-world highlight reels provided elsewhere that make us hopeful for some future challengers to the throne.
The Esportbet.com editorial team have updated our favourite OWL teams from last week's week 1 Overwatch League power rankings round-up and taken a fresh look at the competition ahead of Week 3.
1. Seoul Dynasty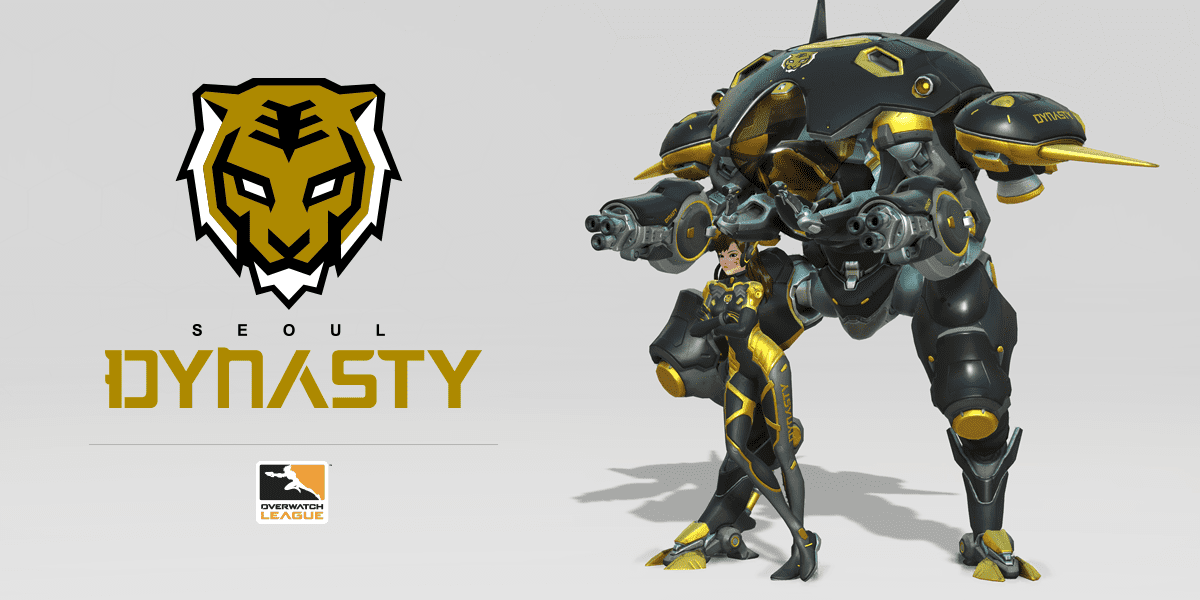 Seoul Dynasty faced-off against two lower-tier teams in Week 2 and the 4 – 0 sweep they handed out to both to remain undefeated was on a whole other playing field.
Nobody expected the likes of Boston Uprising and Florida Mayhem to provide any upsets, but the overwhelming dive comps, well-organized Pirate Ship strategy on payloads and overall consistency Dynasty provides continues to astonish.
It's hard to pin-down our highlights given how strong the entire roster is. Byung-Sun 'Fleta' Kim almost looks bored while he sniped Florida Mayhem into oblivion, and Seok-woo 'Wekeed' Choi continued to impress with his agile Genji.
Meanwhile, Kim 'zunba' Joon-Hyeok comfortably held off the Boston Uprising and pulled off a few devastating kill-streaks, and flex player Moon "Gido" Gi-do finally got some time off the bench to prove his worth and show off his versatile Zenyatta play.
The common question floating around the Overwatch community whether the Dynasty can actually be toppled – our answer is we have to wait and see. Other than opening day nerves against Dallas Fuel in Week 1, where they lost just one game, Dynasty has only played against the lower-half of the OWL team line-up so far.
However, it's safe to say Dynasty will have their first real challenge in the equally dominant New York Excelsior this weekend, which we're predicting will be the match of the week.
But as amazing as NYXL's De-Hyeon 'Pine' Kim is, it's hard to see the stronger starting team surrounding Fleta, their deep roster and wide range of talent with various heroes beaten.
Rank movement: None
2. New York Excelsior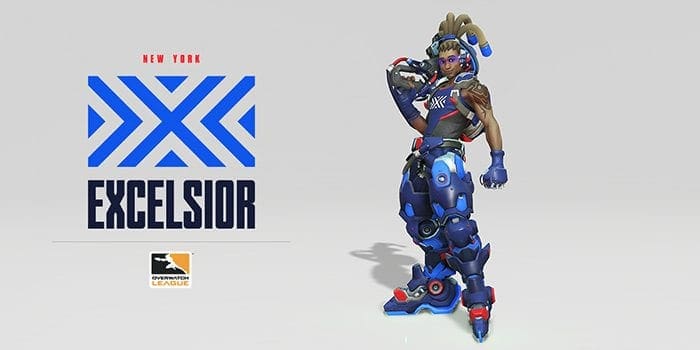 With their clean sweep victories against Los Angeles Gladiators and Los Angeles Valiant, New York Excelsior join Seoul Dynasty and London Spitfire atop the standings with a clean 4 – 0 record while we sit twiddling our thumbs waiting for DPS star De-Hyeon 'Pine' Kim to go up against some genuine competition.
Pine did get more time to shine this week on a non-Control map, fielded early against the Gladiators to secure their first win within a minute and proving he isn't just a one-hit wonder. His McCree and Widowmaker is pretty much NYXL's ultimate weapon to unleash whenever they need to create panic for an early lead, and he is quickly being the core of the team despite his limited play-time, if not already.
Support player Bang 'JJoNak' Sung-hyeon thoroughly convinced us this week that Zenyatta is being played wrong everywhere else (except on the Gladiators), dishing out some incredible damage output that easily rivals his DPS team-mates. If there's any support player across the top three to watch in particular for future upset potential, it's him.
With others like Park 'Saebyolbe' Jong-ryeol consistently shutting out enemy Tracers and Genjis or Tae-hong 'Meko' Kim putting up some well-timed D.Va plays, NYXL have easily outdone the Spitfire's messier performance in Week 2.
They've got the next match against Philadelphia Fusion in the bag for certain, but it's their second match against Seoul Dynasty which have us immensely excited; we'll finally get our first chance to see which all-Korean roster will truly reign supreme in the OWL.
Rank movement: +1
3. London Spitfire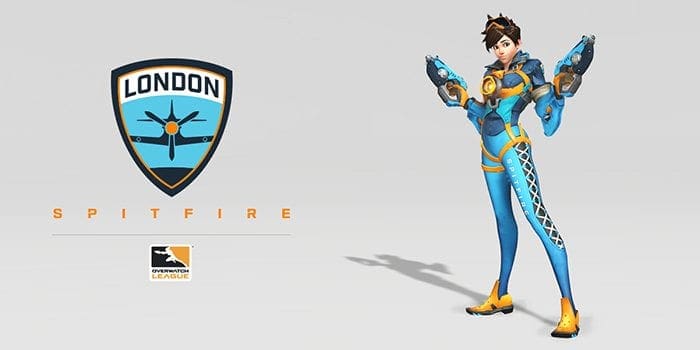 London Spitfire brought home some amazing match-ups against Dallas Fuel and Los Angeles Valiant in Week 2, and while they weren't clean sweeps compared to their top competition, their DPS line-up were offered plenty of opportunities to show-case their world-class talent and re-affirm why they were never just a hype team.
Park 'Profit' Jun-Young is, for lack of a better word, unstoppable as Genji, Reaper and Zarya. He guaranteed a comfortable lead which Dallas Fuel never came back from with some killer DPS plays alongside Kim 'birdring' Ji-Hyeok, who swapped up his Tracer for some breath-taking Widowmaker clutch against a much more persistent Valiant-led dive comp.
Jae-hee 'Gesture' Hong continues to distinguish himself as one of the League's most versatile tanks and our most promising pick on Spitfire, masterfully distracting players with Winston to give Profit all the time in the world to dive and wreak havoc successfully.
It was their hard-fought performance against Valiant that almost made us think the Spitfire were over-confident, but their diverse roster continues to stand out as the most consistent and talented pool of players in the League, one that can actually rival the Dynasty when they finally meet up in Week 4.
Rank movement: -1
4. Houston Outlaws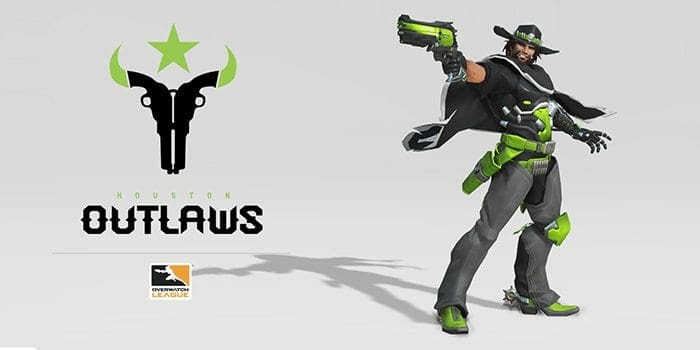 We weren't as on-point with our OWL bet predictions for Week 2 compared to opening week, after the Houston Outlaws surprised us all by thoroughly wiping the floor with Dallas Fuel.
The Outlaws have evidently had a slow start to the season, but both victories over Shanghai Dragons and the Fuel (especially the latter) have shown their star players are beginning to emerge and find their groove.
DPS duo Jacob 'Jake' Lyon and Jiri 'Linkzr' Masalin impressed us the most last week. Jake is easily the best Junkrat on defence, plaguing Dallas all the way through while staying alive and playing smart rather than aggro.
But it was Linkzr's uncanny sharpshooting as Widow and his ten kill-streak on Fuel's Tracers which got us standing up and shouting all the way through (despite us losing our money on Fuel).
Along with tank player Austin "Muma" Wilmot on Roadhog who was excellent with his chaining, Houston's defence strategies were vastly improved from their opening week performance. The fact they shut out Dallas Fuel so decisively – to mark only the second time in the series a team has failed to cap a point in Junkertown – will rightly have them in a lot of new fan's sights.
The third week looks set to be an easy run for Houston against the low-tier Florida Mayhem and more inconsistent Los Angeles Gladiators. For now, they're the new Western team to beat.
Rank movement: +5
5. Los Angeles Valiant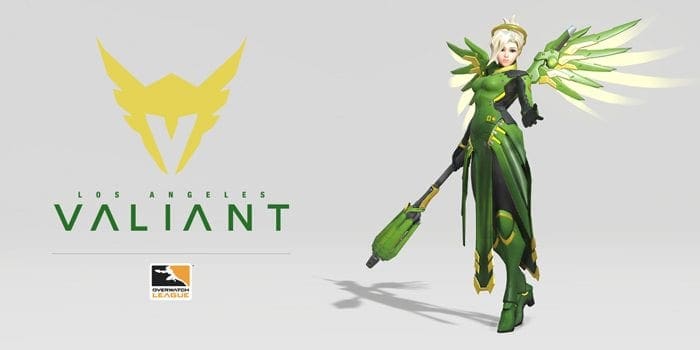 Ah, the Valiant – you deserved better.
We honestly believed they had the form to properly take on NYXL last week, but the LA collective's efficient dive comps with D.Va, Tarcer and Winston weren't enough to keep the South Korean superstars at bay.
The crew still put up an amazing fight against Spitfire, however, and their best players continue to seriously impress. Terence 'SoOn' Tarlier still thoroughly proved why he's one of the best Tracers in the League, and Brady 'Agilities' Girardi had the play of the week in our eyes with his Roadhog suicide clutch hook on Spitfire's Zarya, who was set to pull off a self-destruct combo with D.Va and a decisive graviton surge to stop Spitfire from achieving a clean sweep.
The Valiant may have lost to both NYXL and Spitfire, but they took the latter right down right to the wire on a fifth map and should be commended for their hard-fought performance. We still think they're one of the best Western teams with a chance to topple the current top 3 all-Korean teams, just with a less than perfect current win/loss record.
Rank movement: -1
6. Los Angeles Gladiators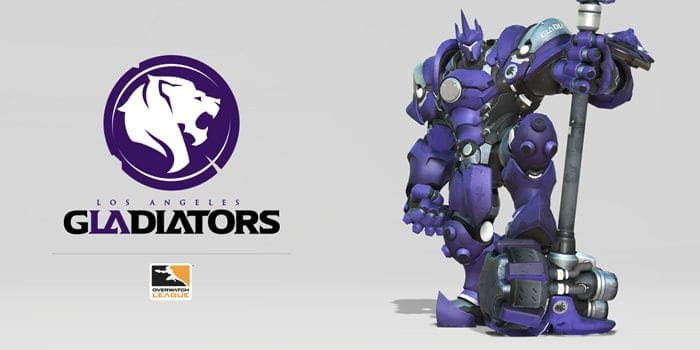 The Gladiators finally came out of their shell like we guessed last week, beating Philadelphia Fusion in one of the more exciting 3 – 2 match-ups of the regular season so far.
The five-map comeback against the Fusion once half-time was over was absolutely astounding and the result of better communication and flexibility, and shows immense promise for their growth in the future.
The unexpected fielding of all three DPS players – Joon-seong 'Asher' Choi, and João Pedro 'Hydration' Goes Telles and Lane 'Surefour' Roberts – rightly put Fusion on the back-foot on Nepal, and we can't quite get over how well Hydration played across Doomfist, Genji, Pharrah and Roadhog.
Benjamin 'BigGoose' Isohanni adapted well to the change-up in strategy and his pocket healing for Hydration's Pharrah were key for the Gladiators' comeback. Jonas 'Shaz' Suovaara also showed some improvement as Zenyatta support in the way he kept Fusion guessing.
Their 0 – 4 thrashing at the hands of NYXL was less impressive, however, and a bit of a reality check that the Gladiators may not truly shape up to be a threat to the Korean dream-teams anytime soon.
Still, if they can continue to adapt and remain flexible in their heroes like they did with Fusion, we can see them comfortably riding the middle-to-upper tier standings until they properly improve on their current dive composition strategy.
Rank movement: None
Overwatch League bottom six power rankings wrap-up
7. San Francisco Shock: DPS star Andrej 'BabyBay' Francisty needs some more consistent back-up ASAP if he wants the Shock to properly shine. +3 rank movement.
8. Philadelphia Fusion: Mechanically sound, but the Gladiators comeback exposed their severe need to work on counters and hero flexibility. No rank movement.
9. Boston Uprising: Jonathan 'DreamKazper' Sanchez's Genji and Pharrah was a highlight as always, but they let themselves get split up too much. -3 rank movement.
10. Dallas Fuel: Abysmal offense and a lack of communication killed Fuel's predicted chances of a step-up to the big boys for now. -2 rank movement.
11. Florida Mayhem: Showed some promise against Shanghai for what its worth to avoid last place. No rank movement.
12. Shanghai Dragons: With reported over-training, Shanghai looks exhausted and the skill gap divide only grows more apparent. A lack of leadership squashes a chance to rise in the rankings any time soon. No rank movement.
Where can I watch and bet on Overwatch League?
New fans who haven't yet caught a match can watch all the Overwatch League action for free on Twitch or via Blizzard's official OWL website, which has embedded streams and professional commentary for every match.
We provide weekly power ranking wrap-ups and betting predictions on our favourite Overwatch League teams, so check out our Overwatch League betting predictions section if you're interested in backing your favourites with real money every week.
Visiting us from United States? If you're an experienced sports bettor and want to start finding the best Overwatch League odds and markets, we recommend BetOnline for users from your country – sign up for an account via our links to be eligible for additional bonuses you can put towards your Overwatch League bets.
If you are new to Overwatch esports, or want to learn how to bet on Overwatch, we recommend checking out each of our guides linked below.