by in
The opening week of Overwatch League was as exciting and well executed as fans had hoped for but Stage 1, Week 2 looks set to deliver more interesting match-ups and foster some early rivalries.
The South Korean rosters of Seoul Dynasty, London Spitfire and New York Excelsior reigned supreme last Sunday, but the likes of the Los Angeles Valiant and Dallas Fuel could provide some additional drama and spectacular upsets we all crave.
After all, watching one-sided 4 – 0 dive comps might grow old fast.
Here are our top picks for Stage 1, Week 2 of the Overwatch League's first season.
Overwatch League Stage 1, Week 2 Parlay picks with BetOnline
Dallas Fuel to beat Houston Outlaws: -263 ($1.38)
Los Angeles Valiant to beat New York Excelsior: +170 ($2.70)
Los Angeles Gladiators to beat Philadelphia Fusion: +134 ($2.34)
BetOnline parlay bet pays: $8.72 at BetOnline.ag
Dallas Fuel vs. Houston Outlaws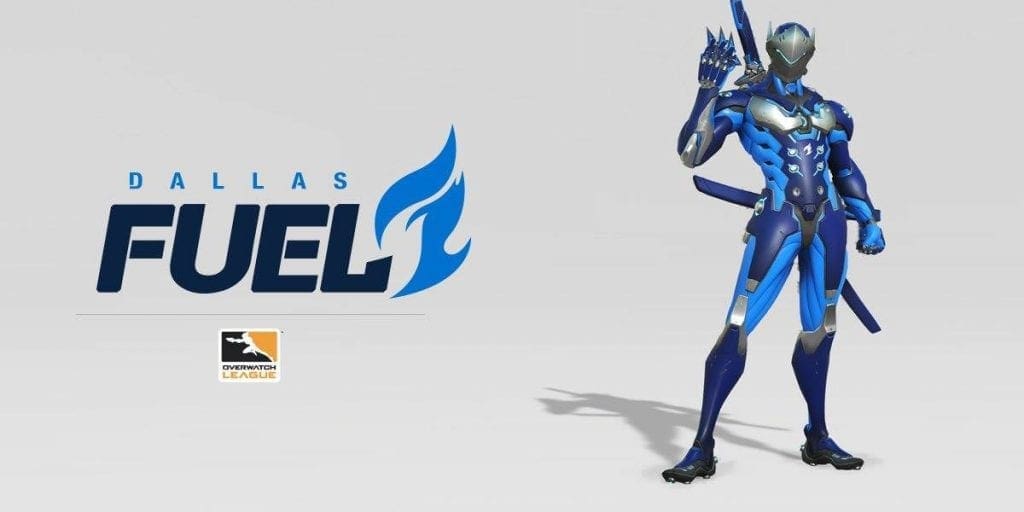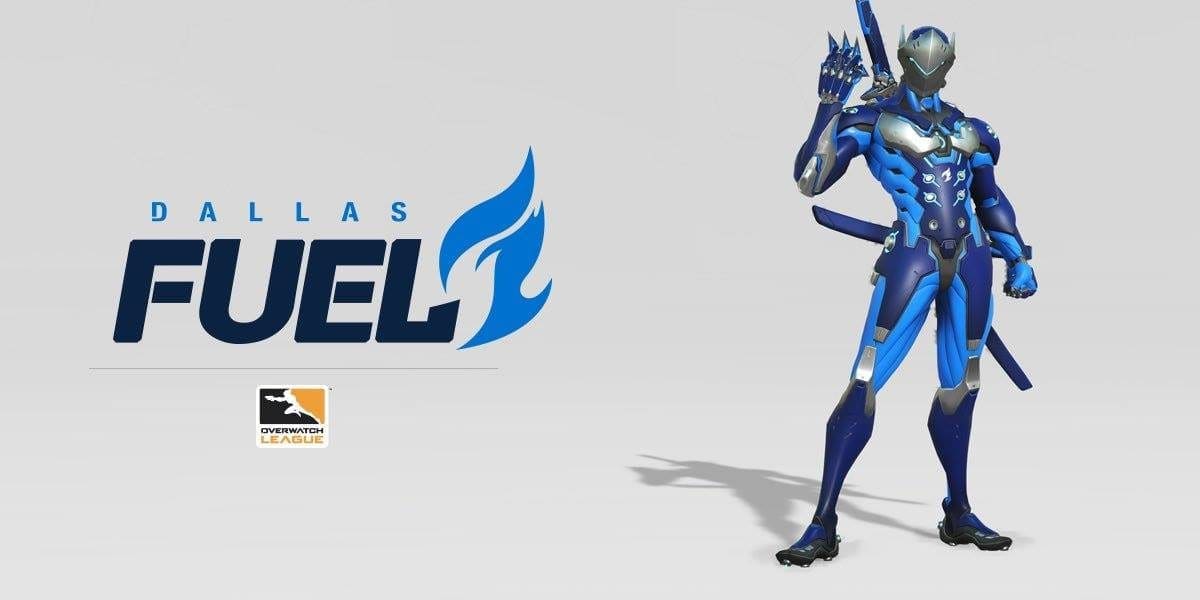 It's fair to say Dallas Fuel have been brought down a peg since their opening week, first losing to Seoul Dynasty despite a promising opener on Junkertown, before getting absolutely wiped out by the Los Angeles Valiant a day later.
However, they have not fallen so hard to lose to the likes of the Houston Outlaws, the only team in the Overwatch League to have lost both their matches in the preseason and the opening week with some seriously sloppy play.
Houston may have found an easy win since then against the League's punching bag, the Shanghai Dragons, but their solid DPS duo Jacob 'Jake' Lyon and Jiri 'Linkzr' Masalin are surrounded by inefficient support and tanks.
Fuel's third match will be redemption time for Hwang 'Effect' Hyeon and Brandon 'Seagull' Larned to remind us why we were so hyped for them after their preseason promise.
All Fuel's Timo 'Taimou' Kettunen has to do is keep pulling out the amazing Roadhog plays he's known for, as his chain hooks were a big reason Fuel even put up a fighting chance against Dynasty's best last week.
Dallas Fuel to win: -263 ($1.38) at BetOnline
Los Angeles Valiant vs. New York Excelsior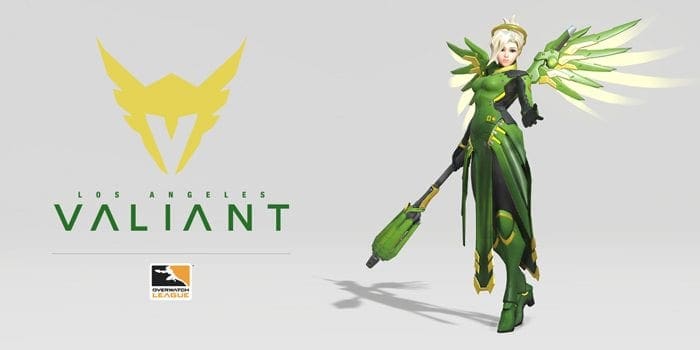 The Los Angeles Valiant has been one of our favourite Overwatch League teams since the preseason and they have consistently delivered on every front – proper carries, dive comps, teamwork and plenty of individual flair – since their opening match, and we think they have a real shot against New York Excelsior this week.
Valiant's incredible 4 – 0 opening match against the San Francisco Shock last week was beautifully coordinated, but the 3 – 0 thrashing they handed Dallas Fuel definitely left some naysayers speechless – we know it got us standing.
LA have more than adequately proven they can adapt to their opponent's composition swiftly and can run quick and efficient dive-comps at the drop of the hat. They also know when to reel it in when plays don't work, like when Fuel ran a tri-tank and Moira line-up and Valiant reverted back to basics with a Genji and Tracer dive to get the job done right.
Perhaps the most understated strength of Valiant is their ult economy – they rarely, if ever, have wasted their ultimates and hold onto them for crucial points.
Having said that, NYXL are no push-over, as proven by their own equally impressive opening week performance, and De-Hyeon 'Pine' Kim might just be the best DPS player in the League.
However, they've so far played a little messier than Valiant, dropping at least a map each whenever Pine's not on-field, compared to Valiant's clean and confident shut-outs.
Expect an extremely tense and hard-fought battle between these two titans, but it's undeniable the Valiant are in proper form to leave us speechless once more.
Los Angeles Valiant to win: +170 ($2.70) at BetOnline
Los Angeles Gladiators vs. Philadelphia Fusion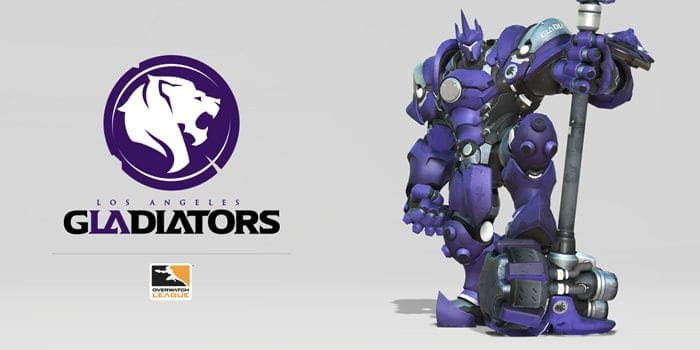 The Los Angeles Gladiators and Philadelphia Fusion are the two middle-of-the-road teams of the Overwatch League at the moment, with some inconsistent and sometimes baffling performance from otherwise talented rosters.
While they were the hardest team to place in our power rankings list, the Gladiators' Jun-Sung 'Asher' Choi and João Pedro 'Hydration' Goes Telles have played some decent DPS so far, but support player Jonas 'Shaz' Samuel was regular mince-meat for Seoul Dynasty's sharpshooters and will need to work on his timing to avoid the same fate with Fusion.
The Fusion, in contrast, have played decent but have had to fight tooth and nail for the two victories they snagged from lower-ranked teams SF Shock and Houston Outlaws, and their overall play has been much sloppier – Fusion's first map against the Shock on Dorado was one of the worst performances there we've seen so far given how terrible SF played, and yet they still lost. Their lack of training time together compared to other teams is evident, and should be noted.
It was Fusion's 4 – 0 spanking against the London Spitfire that tempered any hopes they might be a dark horse, however.
Expect a hard-earned victory for the Gladiators, who we feel will finally start coming out of their shell with a challenge more on their level.
Los Angeles Gladiators to win: +134 ($2.34) at BetOnline