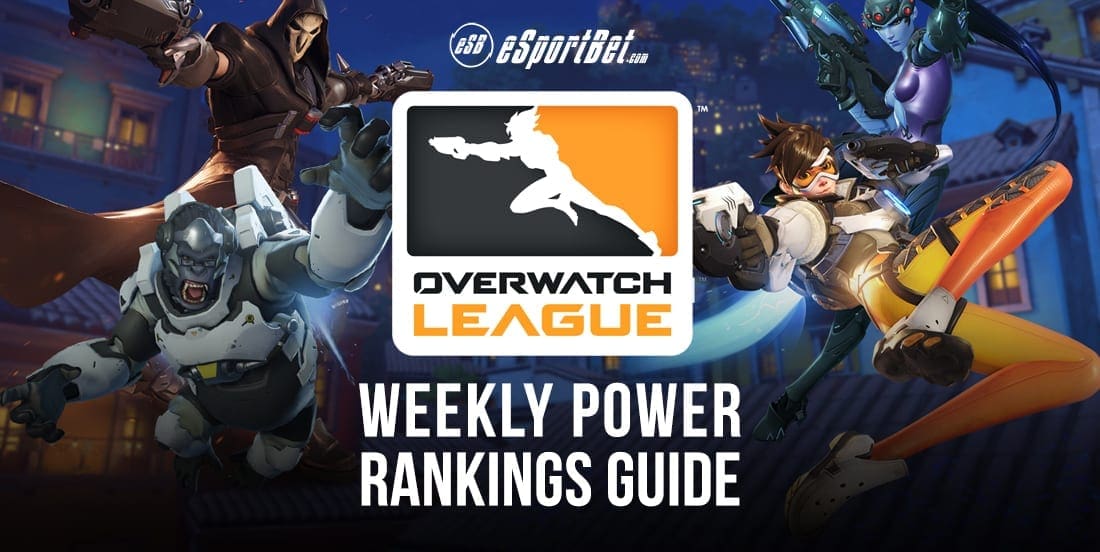 by in
The first week of Overwatch League was absolutely fantastic out of the gate, and it's already clear as day the South Korean teams are on another playing field altogether.
With a $90 million deal signed between Twitch and Blizzard for exclusive broadcasting rights, and hundreds of thousands of international fans tuning into the live-streams to watch, it's hard to say the event was anything but successful, with enthralling high-level play and a glimpse at some early superstars in-the-making who've risen to the occasion.
With all 12 teams having two games behind them, we have a better idea of which rosters stack up and which will be left behind. The Esportbet.com editorial team have updated our favourites from last week's preseason Overwatch League power rankings as a result.
If you followed our OWL bet predictions for Week 1, you would also be celebrating an easy three-fold win and some extra pocket money courtesy of Dynasty, Gladiators and Valiant's stellar performances – if only the Outlaws didn't falter, we'd be enjoying the full four-leg parlay.
While we count our profits, we're taking an updated look at the competition ahead of Week 2.
1. Seoul Dynasty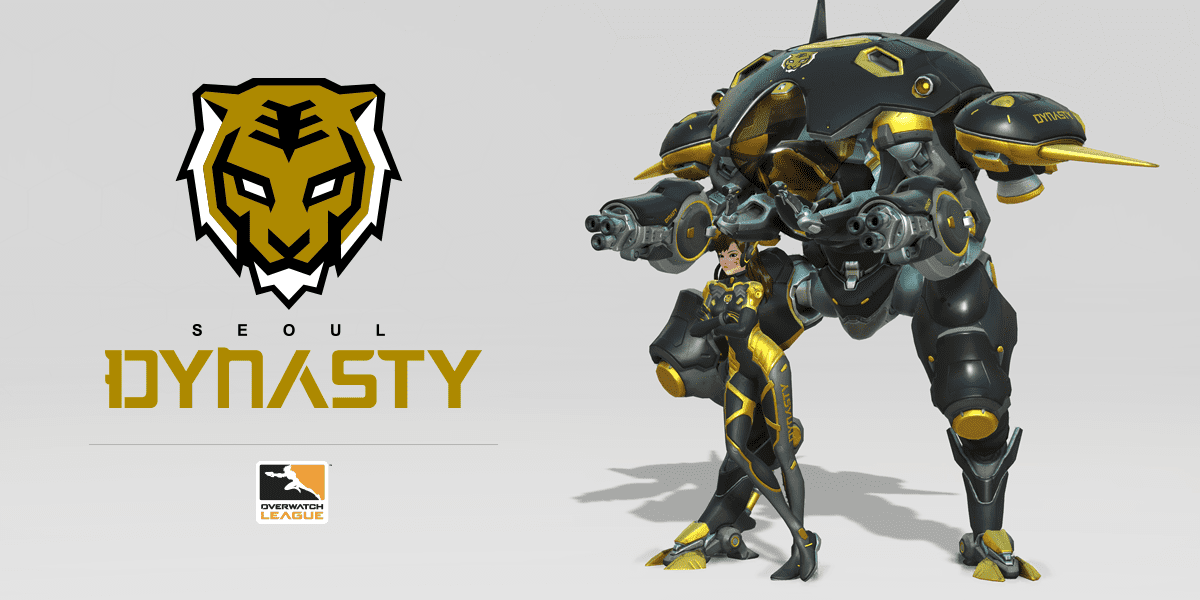 Seoul Dynasty more than lived up to their reputation as the early favourite of the Pacific Division, and it's already safe to say the South Korean roster are the best players in the League.
Byung-Sun 'Fleta' Kim is the standout DPS player on any team in the Overwatch League right now, with some seriously heart-stopping Widowmaker plays, particularly his 10 player kill-streak towards the end of Dynasty's first match against Dallas Fuel on Junkertown. Support talent Je-Hong 'Ryujehong' Ryu also distinguished himself as Ana and with an amazingly timed Junkrat ult counter.
Even though they briefly fumbled and lost their first round against the Fuel, Dynasty's better team synergy and individual player talent was clear to everyone watching. Their overwhelmingly efficient dive comp play against Fuel on the following map (Anubis) was perfectly executed and showed just how well-oiled a team they really are.
The draw on Numbani was unexpected, but we feel Fleeta and company have well and truly shaken off their nerves for good, given their 4- 0 steam-rolling of the Los Angeles Gladiators this past weekend. We can't see these boys drifting out of our top spot anytime soon, at least until they butt heads with Spitfire and NYXL in a few weeks.
Rank movement: None
2. London Spitfire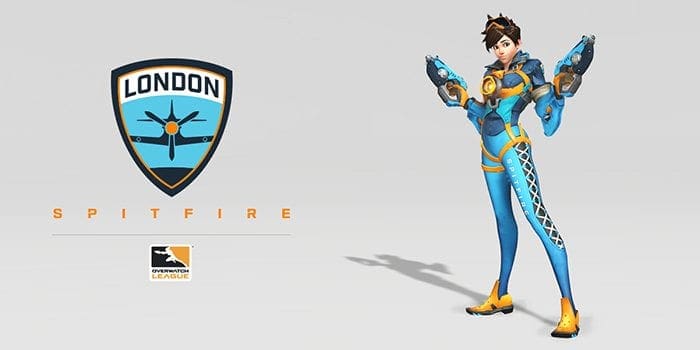 Despite preseason troubles and plenty of naysayers online, London Spitfire proved they weren't just a hype team after a dominating performance against both Florida Mayhem and Philadelphia Fusion, dropping only their first map against the former team before decisively shutting out any hope for both opponents.
Spitfire's DPS duo of Ji-hyuk "birdring" Kim and Joon-yeong "Profit" Park were great jack-of-all-trades, slipping in and out of the shoes of multiple heroes comfortably, but Birdring's Tracer play could be the best in the League so far.
We have to give most of our props to Spitfire's main tank player Jae-hee "Gesture" Hong, who played smart, consistently created openings for his team-mates and overall enabled some great plays.
Spitfire are the top team in the Atlantic Division right now, and if the South Korean roster can keep up their momentum against Dallas Fuel this weekend, we think they will be as ready as they can be to face Seoul Dynasty in Week 4.
Rank movement: +1
3. New York Excelsior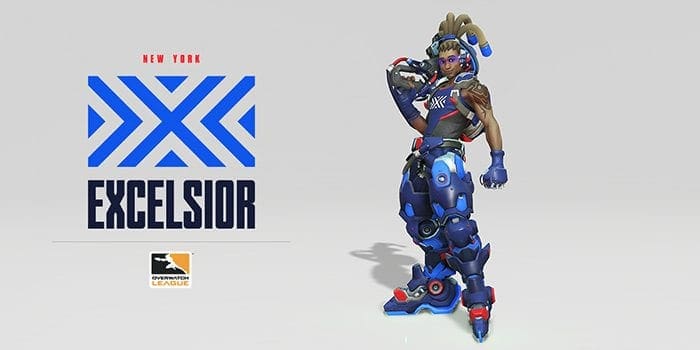 Like those above them, New York Excelsior is entirely comprised of highly talented South Korean Overwatch players, and it's little surprise they're firmly in third spot.
De-Hyeon 'Pine' Kim might just be our favourite DPS player in the League to watch play (after Fleeta, of course). He was legendary as McCree and the fact he pretty much carried his entire team through Game 3 versus Houston and made the highlight reel with just two rounds on the field was amazing to watch.
NYXL support player Sung-hyeon 'JJoNak' Bang also put the Houston Outlaws in their place with his shutout Bastion/Zenyatta play and Jong-yeol 'Saebyeolbe' Park could give London Spitfire's DPS star a run for his money with his Tracer accuracy.
Based on raw talent alone, we dare-say NYXL's roster could provide Seoul Dynasty a decent challenge when they eventually cross paths at the end of next week.
Rank movement: +1
4. Los Angeles Valiant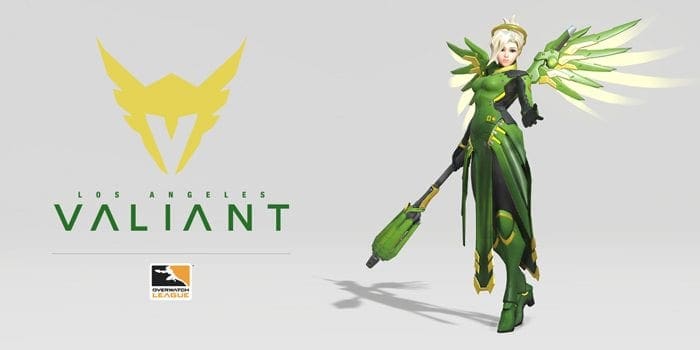 The stronger of the two LA based teams, the LA Valiant delivered an incredible 4 – 0 opening match against the San Francisco Shock last week, and they exceeded all of our expectations when they decisively shut-out Dallas Fuel with some extremely efficient dive comps that just got better with time.
Terence 'SoOn' Tarlier was easily our favourite from Valiant, expertly countering the Shock's BayBay Genji with Widowmaker and keeping the Fuel in control with his very persistent Tracer. Ted 'silkthread' Wang is a great sub Genji, and Brady 'Agilities' Girardi pulled off some nicely timed Junkrat rip tyre plays.
If Valiant can keep playing like they did against Fuel, we can see them gaining a reputation as the clutch team. Their 8-7 overtime payload performance on Junkertown was astounding and the most exciting map of the first week. Whether they can pull that off against stronger teams like Seoul Dynasty or London Spitfire, who they have yet to face, time will tell.
Rank movement: +1
5. Boston Uprising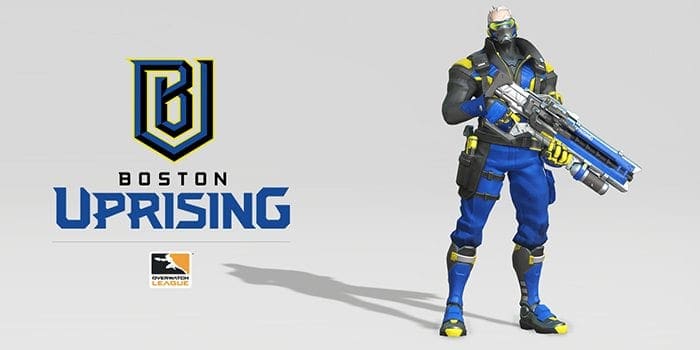 Boston Uprising's roster and their performance in week 1 deserves some props for standing out in a crowd full of more popular, better known players – especially given the criticism levelled at them since preseason.
We pegged Jonathan 'DreamKazper' Sanchez as a Genji star in the making during the preseason and he didn't disappoint, with some particularly scrappy plays against NYXL on Horizon Lunar Colony where they picked up their only map win. Nam-joo 'Striker' Kwon played some calculated Hanzo on payload and decent Tracer, but the team relied too heavily on their Genji/Tracer dive and NYXL adapted fairly quickly.
Uprising showed much more promise in their second match against Florida Mayhem, who they steamrolled 4 – 0. If they can work on coordinating more varied dive comps to keep the opposing team guessing, we can see them putting up a better fight against Seoul Dynasty next week – but not a win – though their next match after that with SF Shock will be more manageable.
Rank movement: +4
6. Los Angeles Gladiators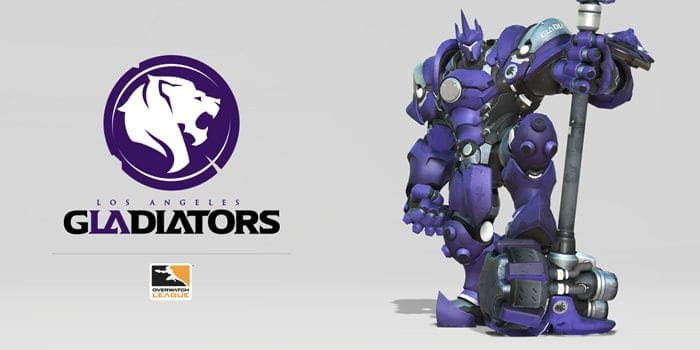 The Los Angeles Gladiators are one of those middling teams we can't quite decide our feelings about. They drew the worst and best OWL teams for their first two matches, smashing Shanghai Dragons and wiped out by Seoul Dynasty as expected, so it's been hard to place where they fit in the overall skill gap between top six and bottom six.
Jun-Sung 'Asher' Choi and João Pedro 'Hydration' Goes Telles played some decent DPS early on, but their support player Jonas 'Shaz' Samuel will have to work on his timing a bit better given how much of an easy target he was for Fleeta for the majority of their Dynasty match-up.
Still, they won one match, and that's something. There's more than enough decent talent on here to take out Philadelphia Fusion this week, but the Gladiators need to iron out some communication issues and work on countering full dive comps if they expect to overcome a much better organized team like NYXL.
Rank movement: None
7. Philadelphia Fusion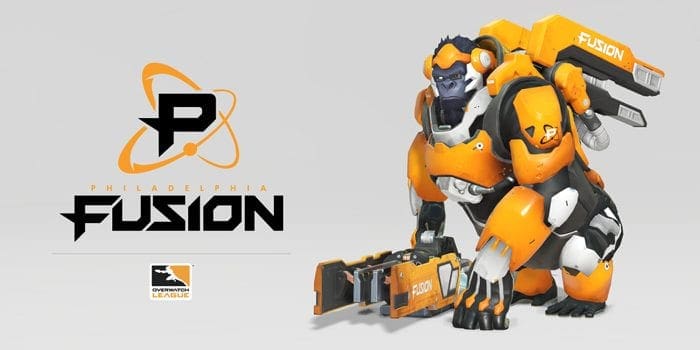 The Fusion were the only unknown going into the first week, given their unexpected absence during the Overwatch League preseason event. Their opening 3 – 2 victory against Houston Outlaws was hard-fought and seemed to suggest they had something to prove, but their utter 4 – 0 spanking from London Spitfire has tempered our excitement greatly.
The Fusion's DPS duo of Lee 'Carpe' Jae-hyeok and George 'Shadowburn' Gushcha are a decent Tracer and Genji dive combo and were put to great effect against Houston, forcing the first week's only deciding map, but it's safe to say from the lack of cohesion from their support and tanks that the two of them carried the team to victory.
Fusion's match-up against Spitfire revealed their DPS stars need to work on their adaptability with other heroes and their team communication if they're ever to be serious contenders for the top 5, and the decision to sub-in Jeong-hwan 'Dayfly' Park on the harder of their two scheduled matches wasn't well thought through.
Rank movement: +5
8. Dallas Fuel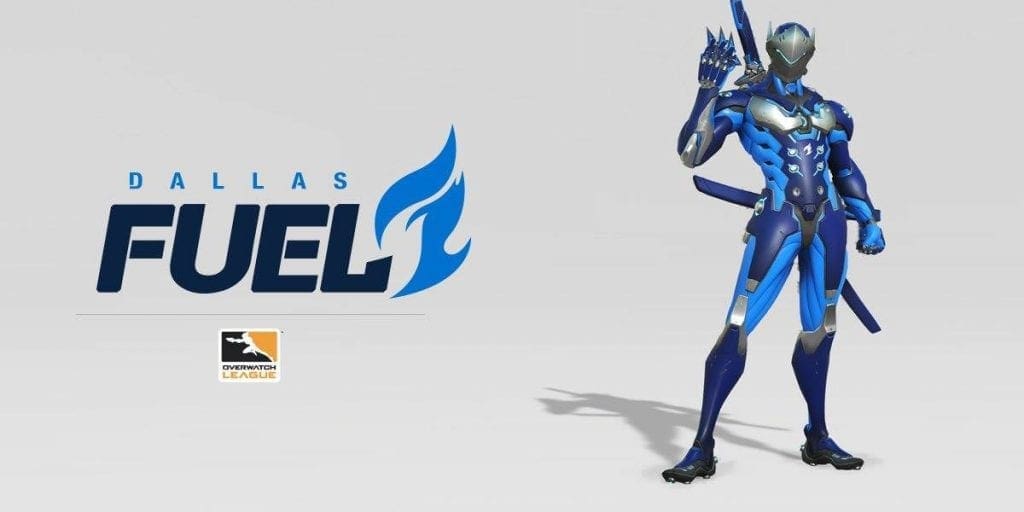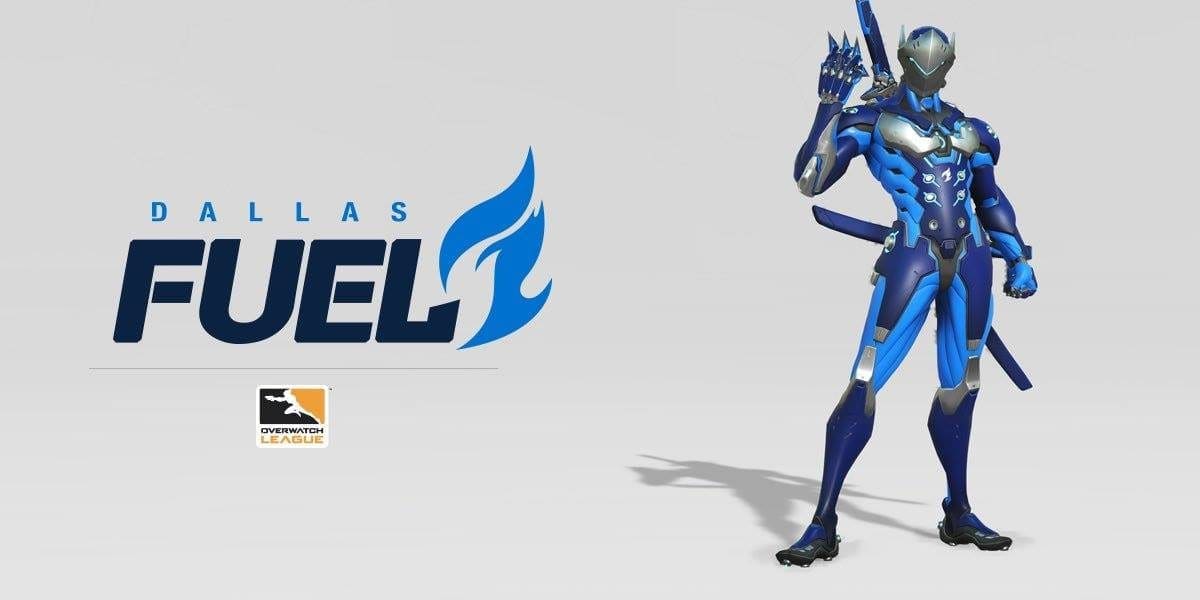 Ah, Dallas Fuel – we had high hopes for you.
After a promising opening map on Junkertown, it seriously looked like the Fuel could bring down Seoul Dynasty a peg or two, but the team lost their iron grip after their unexpected Junkertown domination and never quite recovered.
Our favourite picks, Hwang 'Effect' Hyeon and Brandon 'Seagull' Larned, hardly resembled the amazing players they were in the preseason with some seriously poor form against the Los Angeles Valiant, who dominated the Fuel 3 – 0 and has everyone questioning the prowess of the Team EnVY origins of the roster.
While they're knocked down a fair bit in our rankings based on zero wins so far, we do think the Fuel will have an easier time against the Houston Outlaws this week, and hopefully any momentum they can build there can give them a fighting chance against the London Spitfire on the weekend ahead.
Rank movement: -6
9. San Francisco Shock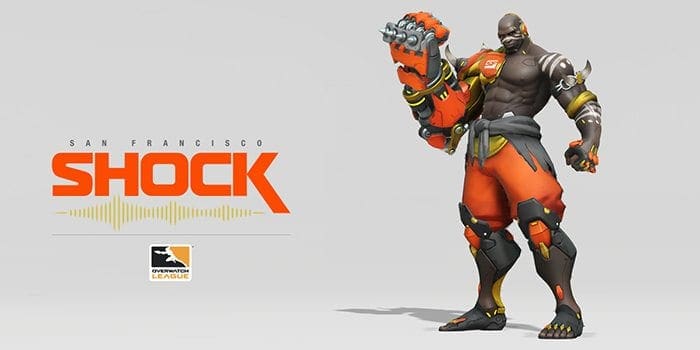 The Shock haven't impressed us or many others with their 4 – 0 loss to LA Valiant or their win against Shanghai Dragons, the worse team in the League that they still somehow managed to lose one map to.
Perhaps their below average play is because management is banking on the talents of rookies Jay 'Sinatraa' Won and Matthew 'super' DeLisi, who join later in the season once they finally turn 18, but we're not too convinced they'll be rising the ranks in any significant way in the coming weeks.
Their DPS player Andrej 'BabyBay' Francisty and his McCree play was perhaps the sole highlight in an otherwise middling roster, and his triple clutch on the second map against Valiant (and deadly accuracy) made for good viewing. Hopefully when his fellow rookies join down-the-line, he can create some better synergy to build some momentum off.
Rank movement: -1
10. Houston Outlaws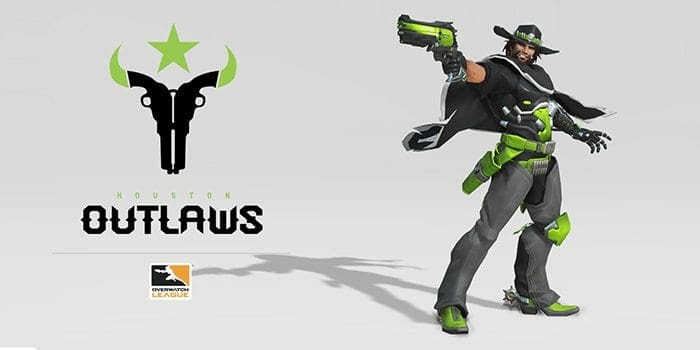 Houston Outlaws are the only team in the Overwatch League right now to have lost both their matches in the preseason AND the first week. While their first three matches were against much stronger opponents, we were still shocked to see them fall to Philadelphia Fusion so spectacularly.
Houston have some great DPS players in Jacob 'Jake' Lyon and Jiri 'Linkzr' Masalin, particularly with their sharpshooting as McCree and Widowmaker, but their support and tanks were average to say the least.
They have easy pickings with Shanghai Dragons this week, and we don't think they're so far gone has to drop the ball with them. If they are, their Optic Gaming roots will be put to shame.
Rank movement: -3
11. Florida Mayhem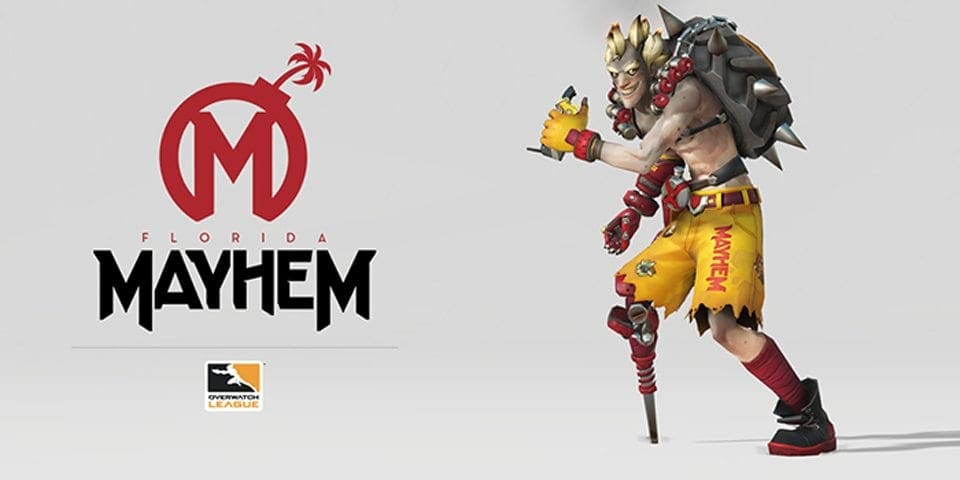 As we mentioned in our preseason rankings for Florida Mayhem, their six-man roster is cause for serious concern as to their viability in the inaugural season.
Mayhem started out great against Spitfire with some particularly lethal flanking and support picking from Kevyn 'TviQ' Lindstrom as Widowmaker to win the first map, but London quickly learned their limited plays and steamrolled them for the rest of the rather predictable match.
Their attempt at early dive play against Boston Uprising went about as well as their defence, which fell to Uprising's DPS duo too quickly for our liking.
They're likely to lose their next match against Seoul Dynasty, but if they fall to Shanghai Dragons this week some serious changes will need to be made ASAP.
Rank movement: -1
12. Shanghai Dragons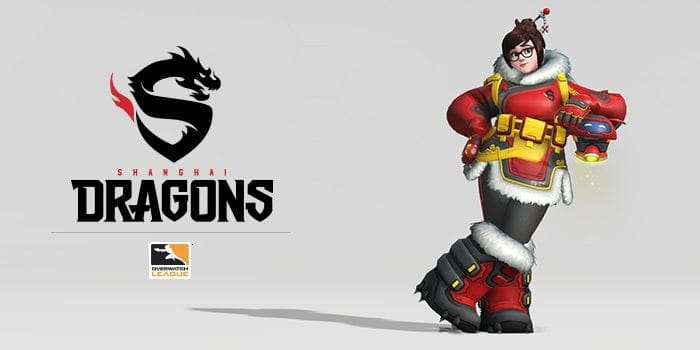 What can we say about Shanghai Dragons that hasn't already been said on Reddit or Twitch?
Nothing, really. Their inexperience coupled with a lack of a standout leader led to their, quite frankly, embarrassing wipe-out at the hands of the Los Angeles Gladiators, and their one map win against the San Francisco Shock only served to point out their lack of consistent attack plays.
Weida 'Diya' Lu is perhaps their best shot at producing something tangible in the sharpshooting department, but otherwise this whole team needs to train harder and work on their coordination if they ever hope to have even a chance against fellow disappointment Florida Mayhem next week.
Rank movement: None
Where can I watch and bet on Overwatch League?
You can watch Overwatch League for free via Twitch live-streams or via Blizzard's official OWL website.
Along with our week-to-week power rankings wrap-ups, we also provide weekly betting predictions on our favourite Overwatch League match-ups, which you can find in our Overwatch League betting predictions page. Keep us book-marked for updates on the latest tips.
Our readers from United States are recommended to sign up at BetOnline to bet on Overwatch and gain access to the earliest markets and lowest mark-up on odds – register through our links and you're also eligible for additional bonuses you can put towards your Overwatch League wagers.
If you need help understanding Overwatch as a game, or even how to actually start betting on Overwatch and esports in general, please visit our guides linked in the list below.