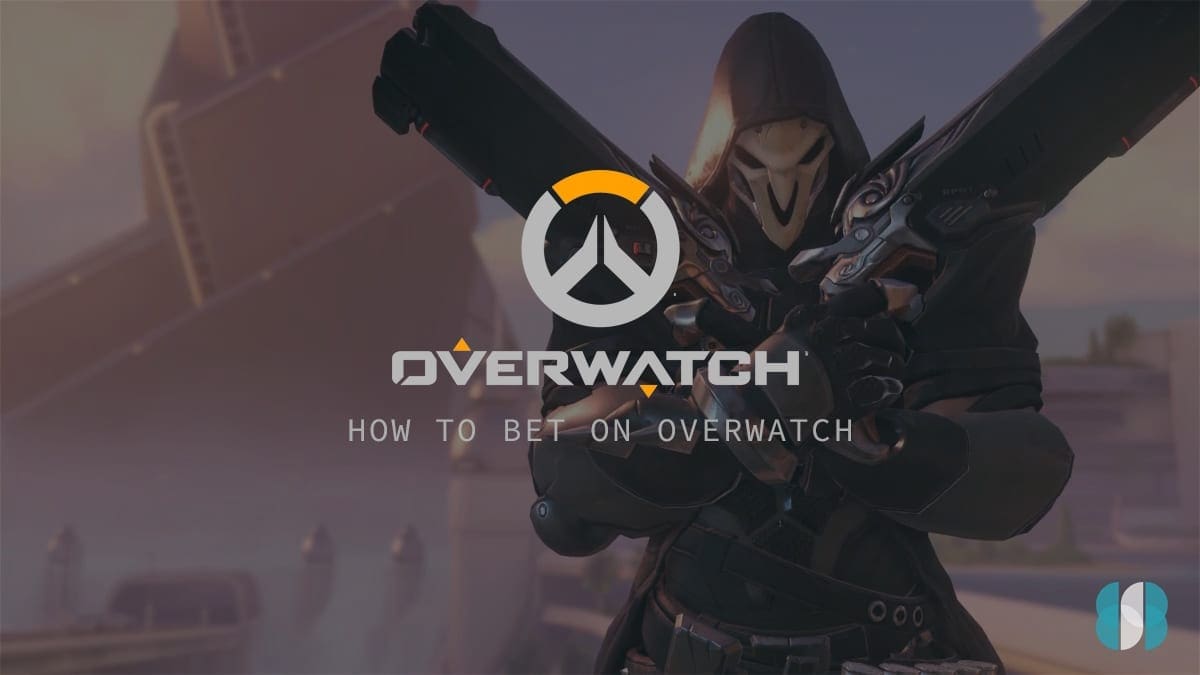 Betting on Overwatch esports and pro gaming events is simpler than many first-time bettors may think. The accessibility of playing and watching the game in general, combined with the straight-forward betting markets available, means it's incredibly easy to place a good value wager on your favourite team with minimal hassle.
There are dozens of world-class betting sites offering the latest value betting markets on Overwatch League and Overwatch World Cup matches, along with generous bonuses and promotions. This guide will cover how to bet on Overwatch esports, betting strategies to consider, and what type of bets and markets are available.

Where to bet on Overwatch esports
---
Betting on Overwatch: An introduction
Overwatch is a 6 vs 6 team-based first-person shooter with an emphasis on completing objectives rather than scoring kills, though eliminations help teams complete their mission easier. The game has three distinct game modes: Assault, Control and Escort, with a fourth game-type, Hybrid, combining elements of them all. The two teams face off on one of 30 distinct maps, which are designed around a specific game-mode.
Each team member can select and play as one of 20 + unique characters, also called heroes. All heroes in Overwatch have their own abilities, playstyles, ultimates, pros and cons. These heroes fall into one of four roles: Offense, Defense, Tank and Support.
What makes Overwatch esports so exciting is players can switch heroes on-the-fly mid-game, meaning strategies can change in an instant. Overwatch is incredibly fine-tuned and balanced around all of their available heroes to ensure competitive and casual play remains fair and that there is always a counter for every single team composition and tactic.
We go into more depth on the heroes, maps, game-types, jargon and game strategies in our general Overwatch esports guide, which we highly recommend giving a read before you decide to place a bet on your favourite team.
---
Bet types in Overwatch esports: Available markets
Overwatch betting is the same as wagering on many other esports available at top-rated betting sites. While logged into your account at your chosen betting site, you can view the list of available betting markets on the latest Overwatch esports events by navigating to the sportbook's esport section. The odds offered by the betting site in question is representative of the team's most recent performance and results, and will differ between sportsbooks.
Below, we detail the types of bets you can place on Overwatch esports, based on the available markets offered by our highest rated esports betting sites.
Match Winner
The main type of bet you can place on a Overwatch esports event is betting on the outcome/result of the match in question – essentially, which team wins. The betting terminology varies between sportsbooks, but generally it is known as a 'Match Winner', 'Money Line' or 'Head to Head' bet.
Handicap
You are placing a bet on whether the team with the handicap advantage or disadvantage wins the match. A set margin (often called the line) gives an unfavourable team a small advantage over the favoured team, usually in the form of rounds, to place the game on equal footing. You can only place a handicap bet when there are only two possible outcomes and it is not always offered at most sportbooks.
Outright Winner
A common type of bet you can place on Overwatch esports is betting on the overall winner of specific OW tournaments – not individual matches, but the entire tournament in question.
As you can see, the types of wagers on Overwatch esports is fairly straightforward and similar to the options available for many other esports titles at betting sites. The game currently does not have as many prop markets at other popular esports such as CS:GO or Dota 2, where you can bet on more specific outcomes such as which team scores the first kill or which team wins a specific map.
With the Overwatch League now in full swing, more varied betting markets from our recommended betting sites are yet to appear other than Match Winner for the time being.
---
Where can I watch live streams of Overwatch esports events?
Overwatch League and other Overwatch esports tournaments are live streamed in real-time on many different free platforms, including Twitch, Major League Gaming's official website and the Overwatch League's hub. Find out how to watch Overwatch esports live-streams in our guide.
Reading us from United States? Our top recommended online esports betting site to place a wager on your favourite Overwatch League team is BetOnline, which offer bonus bets and other promotions you can get additional value out of for your OWL betting experience.