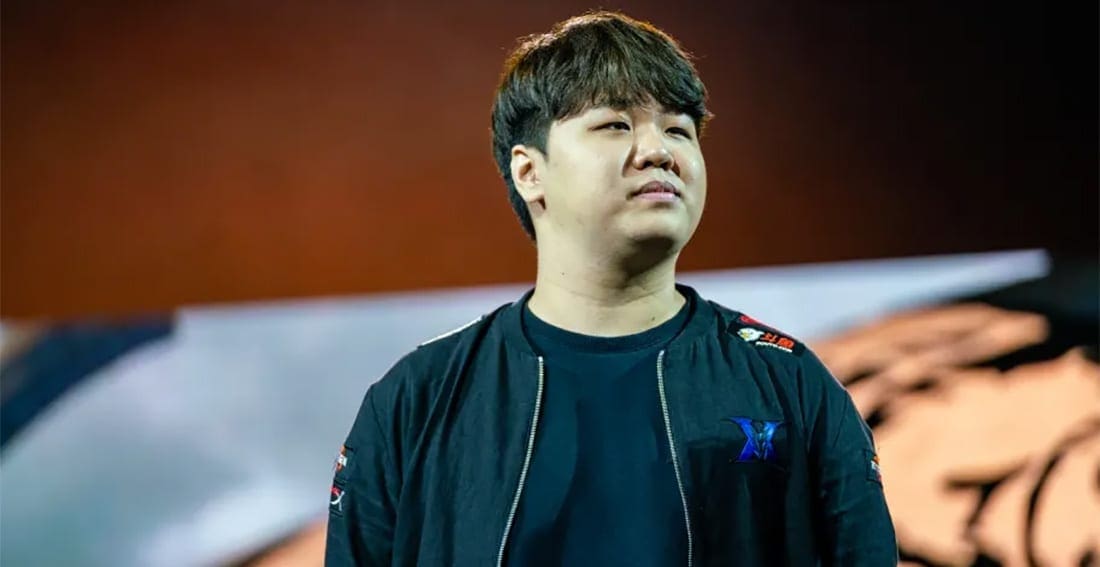 by in
The LCK bot lane legend Kim "PraY" Jong-in announced on his personal stream that he is retiring from competitive gaming, stating he does not believe he can compete at the highest level anymore.
Kim "PraY" Jong-in is a Korean bot laner, who can simply be described as a legend in the professional League of Legends world. Ever since he started off his professional career, Kim "PraY" Jong-in played for 6 teams in the course of 6 years, during which he achieved many honours and gained a huge fan base, who supported him through good and bad.
PraY's career as a professional League of Legends player started in June of 2012, when he was picked up by a newly formed team NaJin Sword. With his new team, PraY achieved the 3rd place in Azubu The Champions 2012, 1st place at OLYMPUS Champions Winter 2012/13 and 3rd-4th place in the World Championship S3 in 2013.
In November 2013, PraY joined the HUYA Tigers, where he played alongside Smeb, Lee, Kur0 and GorillA. With his new team, PraY had a lot of success, however, one game that will go down in history as the most memorable was the 2-1 defeat against Team WE in the semi-finals of IEM Season IX World Championship. That match is still considered to be the biggest upset in the history of League of Legends competitions, as no one expected Team WE to even stand a chance against PraY and his teammates.
SEE ALSO: LATEST ESPORTS BETTING TIPS
Apart from some good results, HUYA Tigers failed to fill their trophy cabinet. Their best result was the 2nd place in World Championship 2015 when they lost to SKT in the finals.
After finals, Tigers renamed themselves to ROX Tigers. Since then, PraY and his team dominated domestically. In 2016 Pray won the LCK Summer playoffs, which got them into the 2016 World Championship, where Tigers ended 3rd-4th. Three months after winning the World Championship, PraY left his team and joined Longzu Gaming, bringing his duo partner GorillA with him.
With Longzhu Gaming, PraY won the LCK 2017 Summer playoffs, defeating SKT 3:1 in the finals. Three months later, Longzhu Gaming joined the Worlds 2017, where they failed short and ended 5th-8th after a terrible 0:3 defeat against SSG, who ended up as champions.
In January 2018, Longzhu Gaming was renamed into Kingzone DragonX, which was also the last stop for PraY and his career.
In 9 months with Kingzone DragonX, PraY managed to add more impressive results to his name. Most notably, he won the LCK 2018 Spring playoffs, finished 2nd in 2018 Mid-Season Invitational, 2nd in 2018 Rift Rivals and finished 2nd at the Korea Regional Finals 2018.
In November PraY got his contract with Kingzone DragonX terminated. After that he has stated that he would take a break from competitive League of Legends, but with a renome he had, it would not be an issue finding a new team once he would decide to return.
The hopes of PraY's fans seeing their champion returning have turned to dust when Kim "PraY" Jong-in announced on his personal stream that he will be retiring from League of Legends professional play. This announcement comes off as a shock to the whole League of Legends community, as we just might be looking at another legend career coming to an end.
While explaining his decision, PraY stated that he does not feel he is good enough anymore, and while there are plenty of people who would disagree, it is PraY himself, who knows what's best for him.