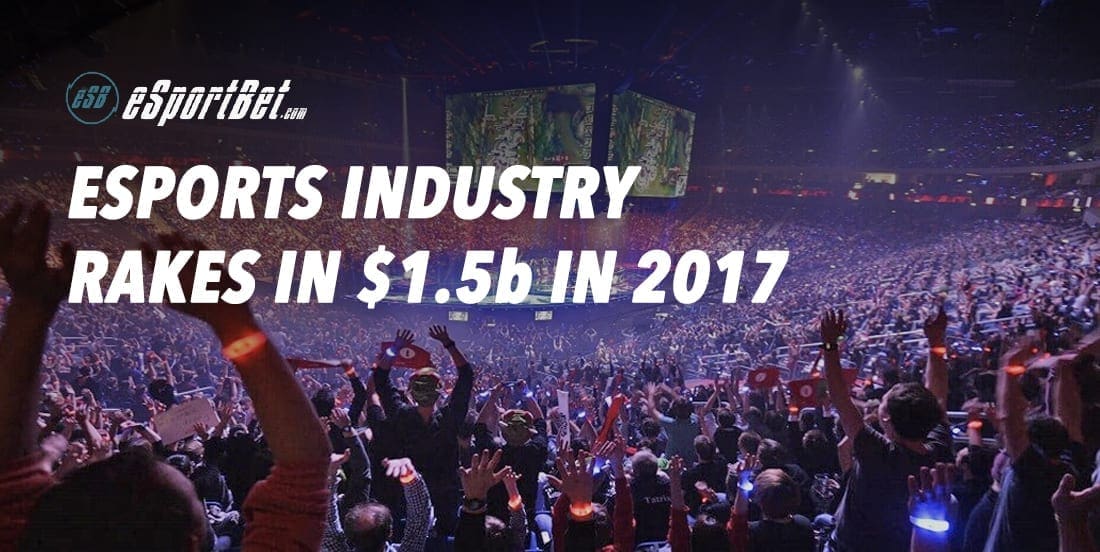 by in
Esports has grown to become a $1.5 billion industry in 2017 and could reach $2.3 billion by 2022, according to the newest report from Superdata.
The statistics company's latest numbers indicate the professional gaming industry will grow 26% by 2020 as it continues to capture the attention of more mainstream audiences projected to grow 12% each year.
Advertisers and investors such as Mercedes Benz, the NBA and the Kraft Group have contributions accounting for 85% of the worldwide market, while video game companies such as Activision Blizzard, Riot Games and Valve support their titles, which have grown into esports power-houses, with bigger prize pools and increased player franchising agreements.
Additionally, esports like League of Legends and Overwatch are projected to grow direct revenue by selling advertisements, brand sponsorship, team merchandise and ticket sales in addition to indirect revenue from third-party investments. Overwatch is currently the most anticipated esports title for US fans.
SuperData also revealed increased viewership of esports on live-streaming sites such as Twitch: PlayerUnknown's Battlegrounds pulled in 200 million viewers just seven months after it launched – the second largest audience this year for a single prospective esports game and 20 times larger than its actual playerbase. It is only beaten by League of Legends' recorded 286 million audience on the video game-centric streaming platform.
In the United States, Twitch continues to dominate as the go-to source for esports fans with 20% of them using the service exclusively, though YouTube is not far behind with 11% of esports enthusiasts using only that service. 87% of US esports viewers used Twitch for their live-streaming esports needs, while 77% used YouTube for other esports-related and curated video content and 67% of esports fans watched their favourite events through both platforms.
The research also gathered data on the current playerbases. Dota 2 and League of Legends remain the dominant esport picks, securing 10 million and 84 million active monthly players.
Author's option: Overall, global esports revenue has greatly exceeded expectations from last year's projections, previously estimated at just $1.1 billion by SuperData. While the metric data from this year's report is a little iffy given investments and prize pools were counted in the total revenue number – investments are not generally counted as part of company earnings and the prize pools are sometimes funded by the organisers rather than crowdfunded – the growth in sponsorship, viewership and popularity is undeniable. If it isn't already clear by now, the esports industry is profitable, going mainstream, and here to stay.