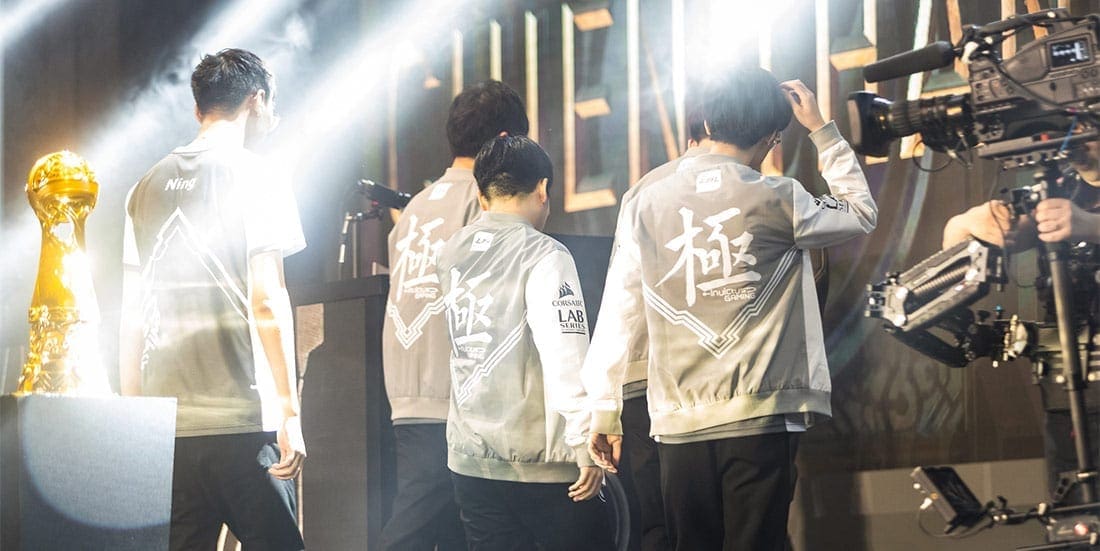 by in
Days have passed, but the shocking defeat of Invictus Gaming against Team Liquid in the semi-finals of the 2019 Mid-Season Invitational still resonates in the esports community.
How did that happen? Were Team Liquid really a class above the world champions, or was there another factor that contributed to it?
The nexus blew up for the fourth and last time. That was it. The unthinkable happened.
Looking around the arena, we could see mixed emotions on and off the stage. On one side were Team Liquid, jumping and hugging each other in disbelief. On the other side, a complete contrast: blank, sad faces of Invictus Gaming members, who quickly disappeared off the MSI 2019 stage for the one last time.
It was not only the fact that Team Liquid defeated the LPL and World Champions; it was the fact that they did it in such a convincing fashion with a 3-1 scoreline.
But how did they do it? Was it a secret strategy TL implemented that left IG helpless, or did they get help from a witch doctor who put a curse on the Chinese team?
The talk of this historic moment has not calmed down, with most of League of Legends esports fans and spectators trying to find an answer.
One explanation is that Liquid are simply the better team. At the end of the day they won, so this probably is it, right?
Well, not exactly. To answer the question of how IG lost to the North Americans, we need to look at the Chinese team's playstyle rather than what TL did or didn't do.
Invictus Gaming are without a doubt one of the best teams in the world right now. Holding a 23-5 record in the last few months of international competition, there is no doubt they are as good as people think. But their problem is not result-based. It is their playstyle. In other words, the worst enemy of Invictus Gaming is themselves.
The reason behind that is their extremely aggressive playstyle, which can turn around and bite them. Numerous times before have we seen IG looking for unfavourable fights, even though they were behind, digging themselves in further into a hole.
Sometimes IG can turn those situations to their favour due to their mechanically gifted players, but other times this only makes things worse. While that strategy might work against lesser teams, better teams tend to exploit the aggressive approach.
After the defeat against Team Liquid, the esports world was left in shock; however, IG players did not seem to be all that surprised by the result.
Invictus do not not play like any other team. Their high risk-reward playstyle is something they have accepted. With high rewards (World Champions) also come risks, which include losing to underdogs such as Team Liquid.
During the group stage, Gao "Ning" Zhen-Ning nicely summed up Invictus Gaming in an interview for ESPN.
"No one can defeat us," he said.
"The only person that can do that is ourselves."
After blowing such a big opportunity to reach the MSI finals, the question is: Will IG learn from this experience and change moving forward?
Yu "JackeyLove" Wen-Bo may have given us the answer when he said: "Invictus Gaming can win against anyone, Invictus Gaming can lose to anyone."
MORE ESPORTS NEWS