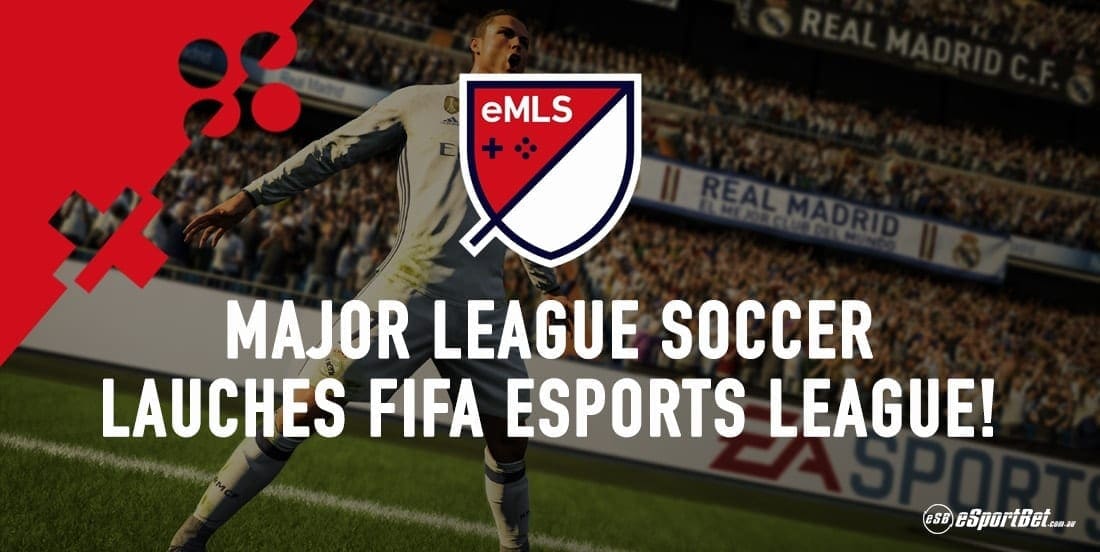 by in
It's official: The USA's premier soccer competition is combining with FIFA 18 to create an esports league of its own.
Major League Soccer has announced a partnership with EA Sports to form an e-League for an annual FIFA series, called eMLS.
Similar to other esports organizations created and managed by traditional sporting leagues like the NBA 2K League, eMLS will have the full backing and involvement of the majority of MLS's clubs, who will select a professional FIFA gamer to represent them at the highest level on the virtual football pitch.
Presently, 19 of the 23 MLS clubs have confirmed their participation in eMLS: Chicago Fire, Colorado Rapids, Columbus Crew SC, FC Dallas, Houston Dynamo, LA Galaxy, Minnesota United FC, Montreal Impact, New England Revolution, New York City FC, New York Red Bulls, Orlando City SC, Philadelphia Union, Portland Timbers, San Jose Earthquakes, Seattle Sounders FC, Sporting Kansas City, Toronto FC and Vancouver Whitecaps FC.
They will be on the hunt for the best FIFA 18 esports talent from Canada or the United States, who will need to participate in local tournaments for the best chance of recruitment.
Clubs will recruit one single player in their region to represent them in the eMLS, the process of which will be left up to the individual clubs to determine.
As of now it is unclear how clubs will handle unexpected player absences, but a representative told Polygon some teams can choose to have more than one player, though they are still only allowed to send one player to represent them in eMLS tournaments.
The first season of the eMLS Cup will be hosted at popular gaming convention PAX East, which hits Boston this April. The event will determine the Canadian and North American qualifiers for the eventual EA Sports FIFA 18 Global Series Playoffs, itself a pathway to the FIFA eWorld Cup 2018 in August.
"This step forward into competitive gaming is a key component in our partnership with EA Sports to promote deeper engagement and connections between MLS supporters and millions of FIFA players around the world," MLS Business Ventures President Gary Stevenson said.
MLS joins other real-world football sporting organizations like Australia's Hyundai A-League in creating e-League counterparts to capture a slice of the booming esports industry, predicted to exceed US$1.6 billion in global revenue this year.
Details on schedule, structure, salaries and venues are scarce at the moment, but Major League Soccer is promising more details to be revealed "in the coming weeks". It is safe to assume, like the NBA 2K League and Overwatch League before it, eMLS players will be paid full-time salaries and provided other benefits like housing as part of their contracts.
While Major League Soccer specifies the e-League as one for last year's FIFA 18, it is yet to be officially confirmed how eMLS will handle the year-to-year transition to the next FIFA entry given it is an annual video game series.
While we wait for more information on the eMLS, you can check out the official YouTube announcement video, embedded below.