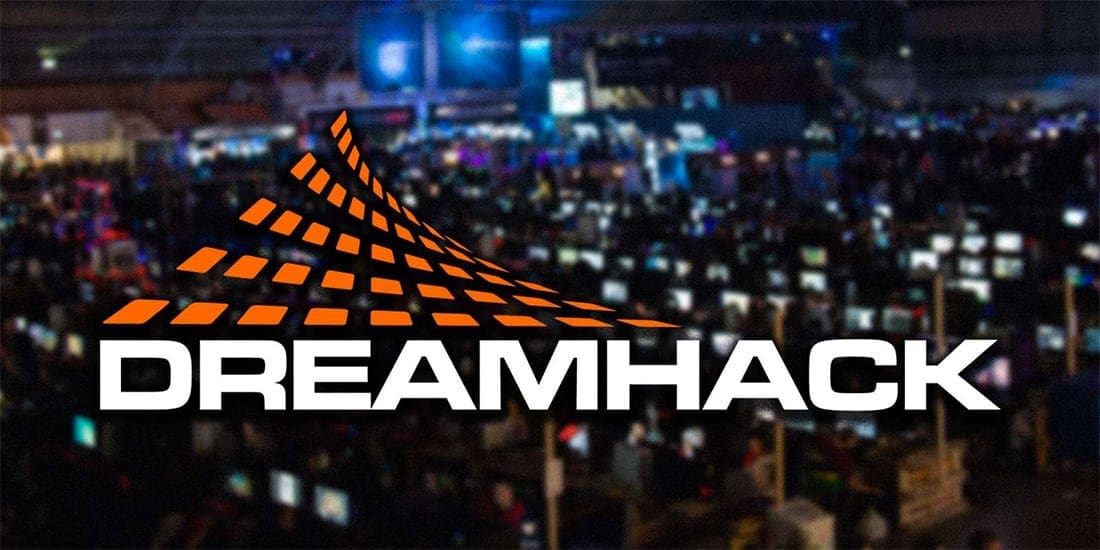 by in
North America esports news
All set for CS:GO DreamHack Masters Winter qualifiers
The DreamHack Masters Winter 2020 season begins this week, with North America as the opening region. From October 2 to October 3, contestants can participate in the open qualifier. The top four will proceed to the closed qualifier on October 4, and the top two from there will progress to the main event.
Four teams are invited to the closed qualifier, with CS:GO betting sites favoring Team Liquid to take the winning position. However, the odds can change as we learn about who'll make it through qualifying and who the remaining invitees are.
Asia esports news
China Dota2 Pro Cup playoffs continue
Esports fans in China are eagerly awaiting the Dota2 Pro Cup grand finals, which are scheduled for October 3. Before then, we'll get to enjoy the lower-bracket battles between Royal Never Give Up, Phoenix Gaming, LBZS, and EHOME.
Royal Never Give Up are the favorites at Dota 2 sportsbooks as they've delivered consistent performances through their last few matches. Phoenix Gaming have had a good run but lost to a couple of opponents that RNG dominated. RNG were also victorious in their previous encounter with Phoenix Gaming.
In the second battle of the first round, EHOME are the sportsbooks' favorites. After they reshuffled their roster, we've seen improved performances. EHOME's strategies are fresh, leaving their opponents unable to analyze what's coming.
Africa esports news
FIFA 21 For Charity
Two of Goliath Gaming's top FIFA esports players will participate in an exhibition match where the winnings will go towards a charity of their choosing. Thabo "Yvng Savage" Moloi and Julio "Beast" Bianchi, who've won numerous local competitions and participated in global tournaments, will play on October 10.
Whoever wins will donate their R10,000 to a charity of their choice, and the runner-up will receive R5,000 for their cause. The best-of-three clash will be an intense one as the two know each other's strategies well and are among the top players in the country.
South African sportsbooks have the odds in Yvng Savage's favor. According to last season's standings, he ranks first on PS4 in South Africa and 73rd globally. He's got a bright future in the game and was Red Bull's first African esports athlete.
Europe esports news
Astralis on fire in CS:GO ESL Pro League
Astralis are looking to continue their winning streak as they face Heroic in their upcoming ESL Pro League clash. They've dominated this matchup on several occasions, with Heroic's last victory coming in February 2018. Astralis have become an unstoppable force lately, and it's clear to see they're Heroic's kryptonite.
It's unlikely Heroic will defeat Astralis for a spot in the upper-bracket semi-finals on October 1. Esports betting sites are backing Astralis in this encounter.
South America esports news
Key battles in round four of Tribo To Major
Round four of the Tribo To Major is upon us with three battles taking place. BOOM Esports and Sharks Esports are on equal standings at the top of the table, and both are favorites to win their upcoming matches. Both sides have won all three of their games so far and will only face each other in round five later in the week.
Of the three matches taking place, the battle between Keyd Stars and Isurus will be the closest. Both teams are on equal footing and match up well. Isurus are still adjusting to their recent roster change; however, they've won one of their battles so far, whereas Keyd are yet to prevail.
Oceania esports news
Top two set to clash in Oceanic Esports League
It's a battle between the two on the top of the ladder as Adio Chula and cuteanimegirls face off in week nine. It's going to be a tough match for Adio Chula as they look to take the number one position from cuteanimegirls, but they might not have what it takes.
Australian sportsbooks favor cuteanimegirls, who've dominated the tournament so far. Adio Chula are fair competitors, however, and the last match between these sides in a draw.