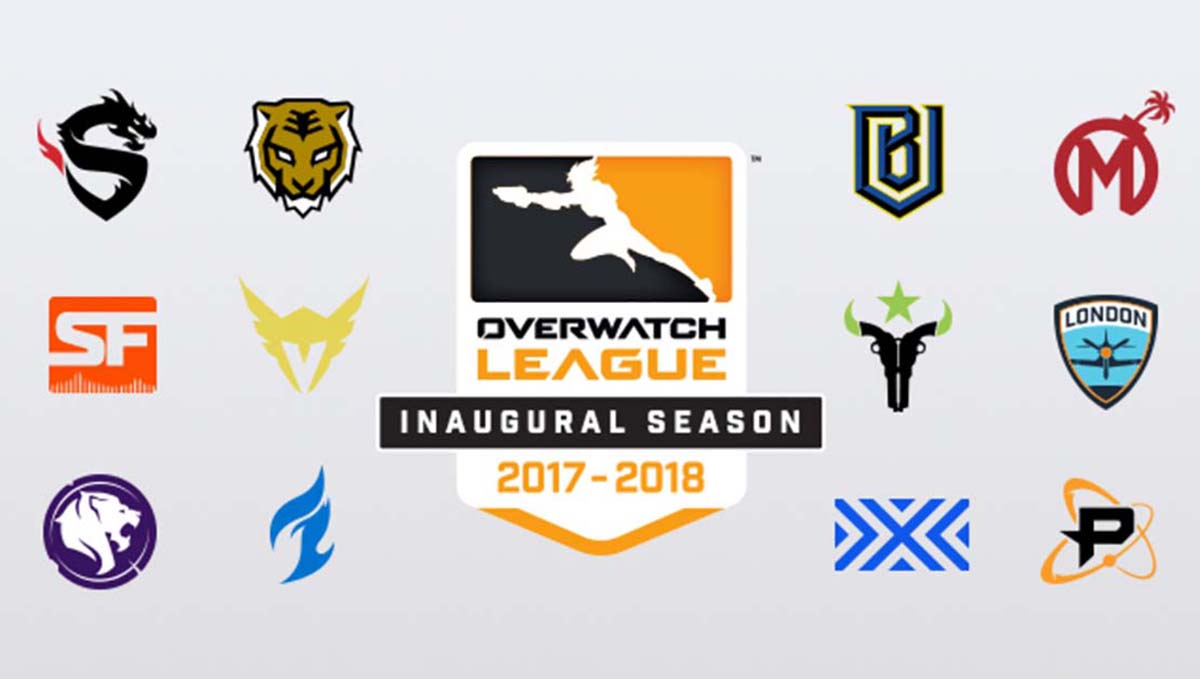 by in
The Overwatch League is right around the corner and by all accounts is set to launch a new era in professional esport leagues. Aside from a brief but entertaining preseason in December, many esports fans might still be wondering which of the twelve professional OWL teams will go in all guns blazing and which will fall to the back of the pack come January 10.
While there were some shock upsets, amazing plays and ample drama in the OWL preseason, including the domination of the Seoul Dynasty and the unexpected absence of Philadelphia Fusion, we have only seen eleven of the teams play 2 or 3 matches on the big stage. Still, plenty of talent and promise was on display and we feel confident to discuss some of the best performing team's potential with our readers. Once the regular season begins, our personal rankings and betting tips could shift dramatically, so keep our site bookmarked for regular updates.
In the mean-time, we wanted to give our readers a weekly update on the power rankings of every Overwatch League franchise before Week 1, Stage 1 commences. Share your own thoughts in the comments section below.
1. Seoul Dynasty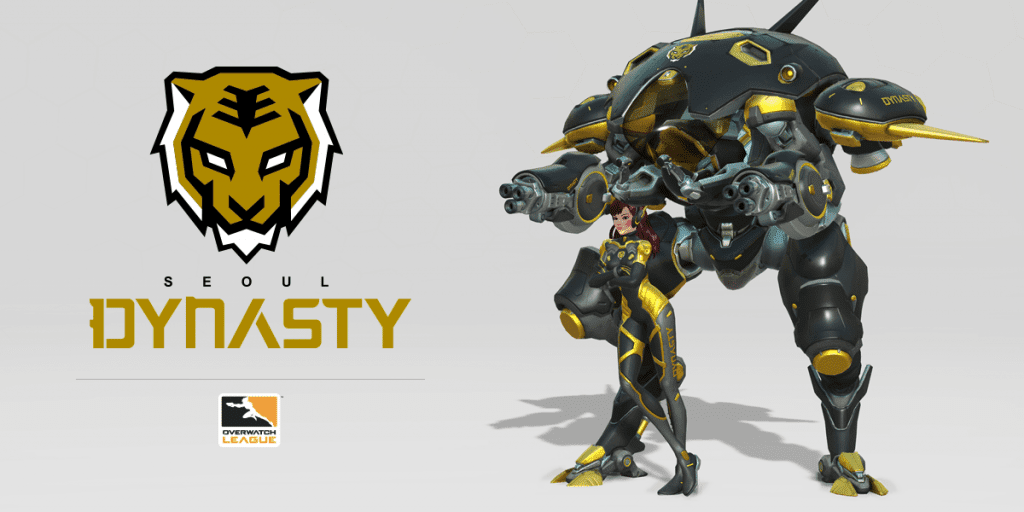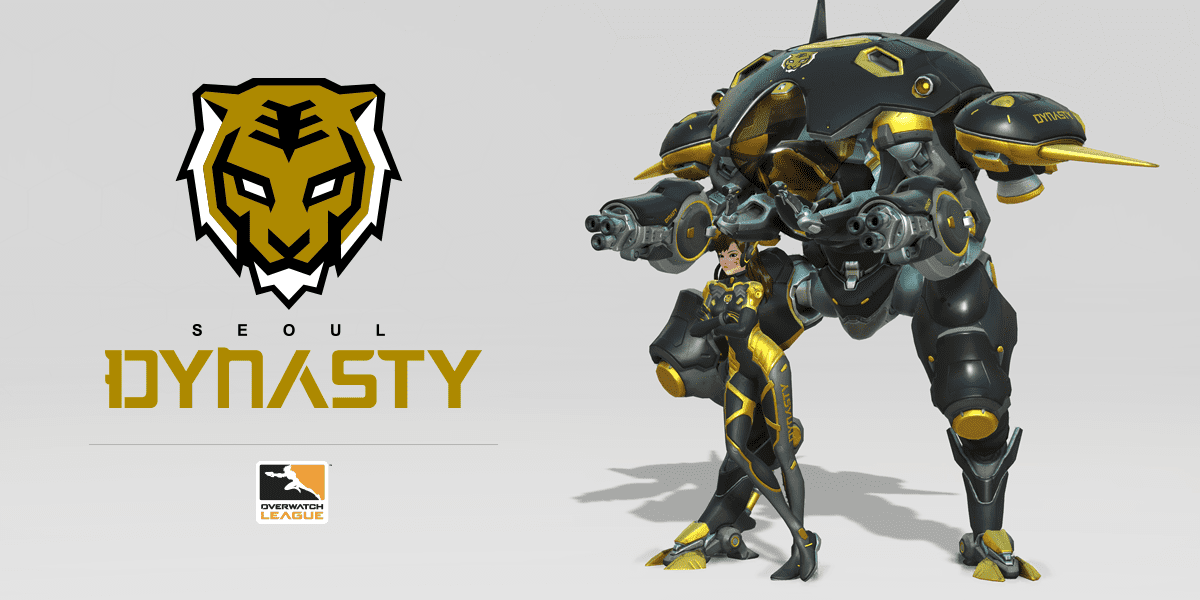 Seoul Dynasty were the best performing team in the Overwatch League preseason and the early fan-favourite thanks to its prestigious and talented player roster, which is made up of former players from two-time Overwatch APEX champion team Lunatic-Hai, the best OW esports roster in South Korea. As the only team to win all 3 of their matches in the OWL preseason, it's a no-brainer to rank them the highest on our list. Their opening match with the Shanghai Dragons was arguably an entertaining massacre, but their second opponent, the Houston Outlaws, showcased just how well-trained South Korean esports professionals are in the face of a genuine challenge. Their final victory against the equally impressive roster of New York Excelsior was just the icing on the cake.
However, it's not just the Dynasty's win record which have us following the team closely into the inaugural season. Their cohesion as a coordinated unit was clear from the moment they stepped out into the virtual field, with several of their players distinguishing themselves while keeping it together as a well-oiled machine and providing some of the best match highlights of the event. Seok-woo "Wekeed" Choi and Jin-mo "tobi" Yang showed some seriously effective synergy with their "Pharmercy" plays, Byung-sun "Fleeta" Kim was the Widowmaker sharpshooter and DPS king we all needed, and Je-hong "ryujehong" Ryu quickly reminded us that Ana is a viable support hero when in the right hands. We fully expect South Korea's best to keep the momentum going, and the top spot.
2. Dallas Fuel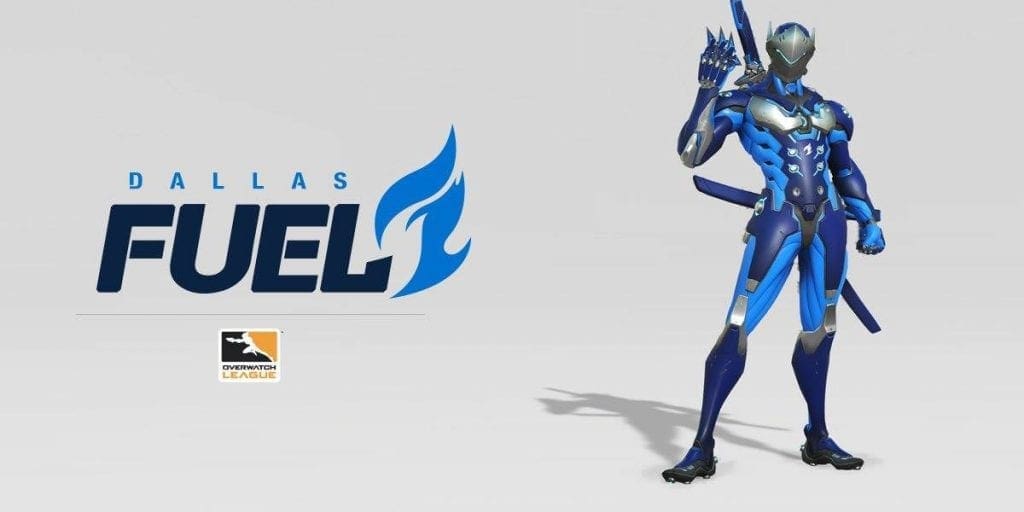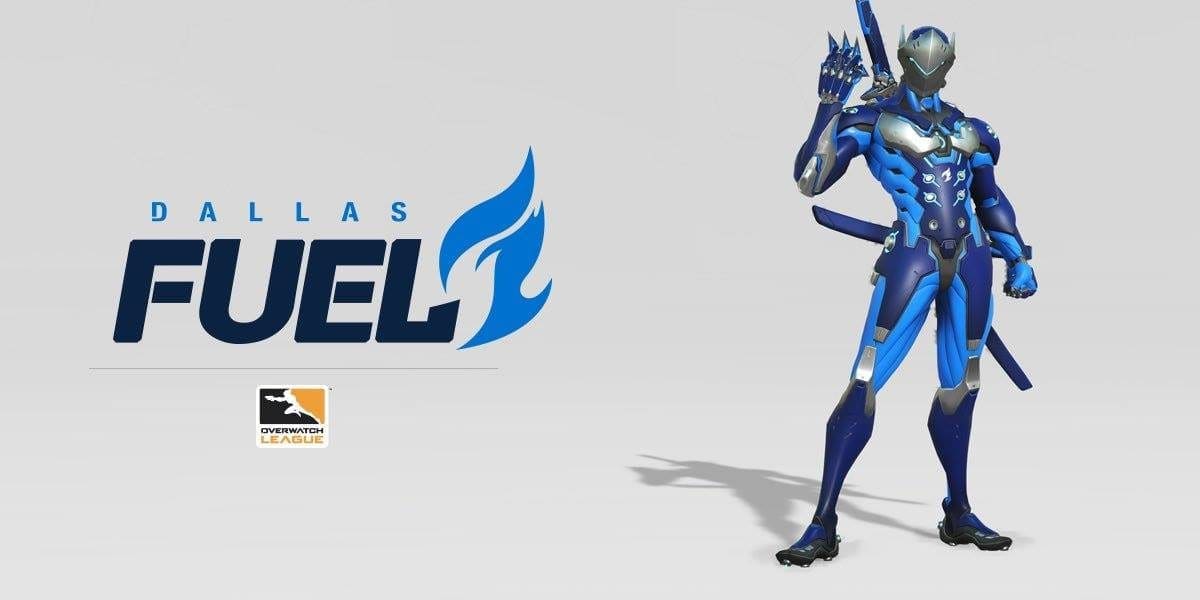 Dallas Fuel got through the Overwatch League preseason with flying colours, though unlike Seoul Dynasty, their plays and tactics, while impressive, felt at times more like free-styling than coordinated efforts. With a team pedigree tracing back to Team Envy, one of the world's best esports teams in Call of Duty and Overwatch, it was slightly odd, then, to see the group barely pull it together to win their first match-up against the Houston Outlaws, but exhilarating to finally see them find their groove in their later, more impressive 3-1 victory against Florida Mayhem.
Despite their messier path to glory, Fuel have a seriously impressive and diverse roster that will have only gotten better in the month since the preseason. Their experimentation with several team compositions and strategies on-the-fly wasn't necessarily a bad thing, either. Hwang "Effect" Hyeon showed why he is still one of the best Offensive/Flex Tracers in the world, recording more than 40% more damage output than Matt "Clockwork" Dias of the Outlaws while playing some smart Zarya in Lijiang Tower Control, and Brandon "Seagull" Larned deserves mention for some seriously impressive mid-air Pharmercy counters on Oasis with several well-timed Junkrat ults.
3. London Spitfire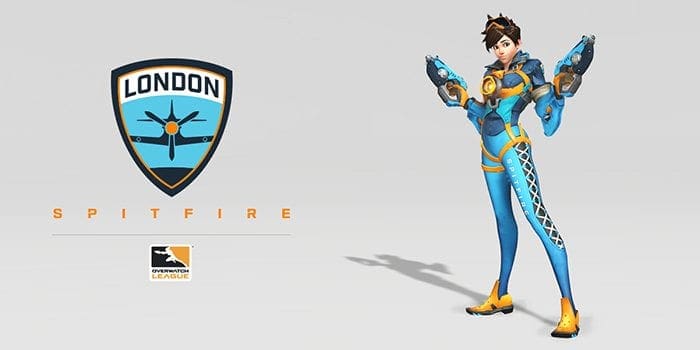 London Spitfire are one of the most interesting teams to watch going into the first season of Overwatch League. They played two matches in the Overwatch League preseason, suffering an early shock loss against the Los Angeles Gladiators but pulled through to demolish the San Francisco Shock in a 4-0 steamrolling. The team, which signed players from C9-Kongdoo and GC Busan, clearly has some weak-links in the roster they need to iron out if we go by preseason performance.
The big DPS names from the Kongdoo side like Ji-hyuk "Birdring" Kim and Dong-jun "Rascal" Kim won all five maps they played on and effectively led the way to an easy victory against the Shock, but the GC Busan side of the roster, including Park "Profit" Joon-yeong, Lee "Hooreg" Dong-eun, fell curiously short in their opening match-up against the Gladiators, which was a disappointment to many given their excellent form in last year's Overwatch APEX Season 4 title. We have a feeling the month-long break between preseason and the OWL's official launch is more than enough time for the Spitfire's talented roster to provide Seoul Dynasty some decent competition from across the pond.
4. New York Excelsior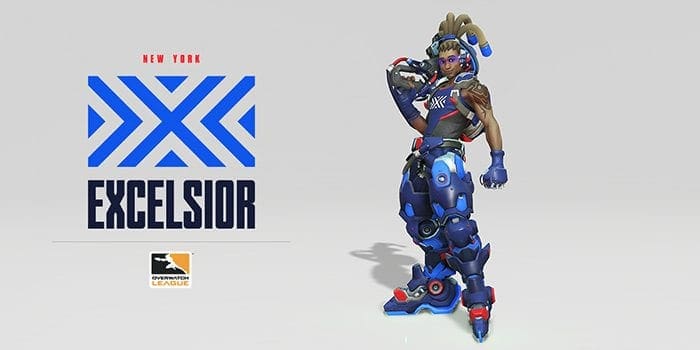 New York Excelsior claims the fourth spot on our list for its excellent performance against Boston Uprising and its well-fought loss against Seoul Dynasty, providing some of the best match highlights from their tense and exciting final point hold on Junkertown. Do-hyun "Pine" Kim was the standout for some seriously impressive Genji and Windowmaker domination against Uprising, and the whole team – with roots in LW Blue, one of the best Overwatch teams from South Korea – deserve props for their efforts against fellow countrymen Seoul Dynasty, who were just on another level that day.
Excelsior also have two more trump cards going into the regular season: Bank "JJoNak" Sung-hyeon and Yeon-oh "Flow3R" Hwang, two highly-praised rookies who missed the preseason due to being under the age of 18 at the time. We can't wait to see them both out on the virtual field later this year.
5. Los Angeles Valiant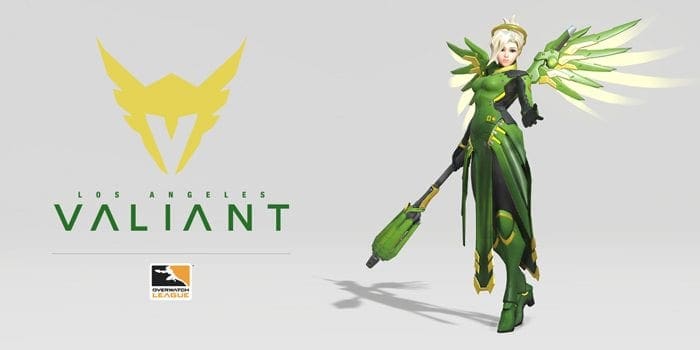 Los Angeles Valiant won both their matches in their Overwatch League preseason, which is unsurprising given the immense talent on the roster courtesy of their Immortals ownership and roots. As one of the most popular North American teams not made up entirely of South Korean superstars, LA Valiant showed the Gladiators who owned the city with a close win, while utterly smashing the Shock. Ted "silkthread" Wang and Terence "SoOn" Tarlier are promising player capable of delivering some serious upsets in the near future, while Kang-jae "Envy" Lee and Pan-seung "Fate" Koo remain the team's best thanks to their effective and coordinated tank plays shutting out those pesky Solider 76s and McCrees.
Like the New York Excelsior, the Valiant have more talent arriving in time for the regular OWL season: Brady "Agilities" Girardi, who turned 18 after the preseason was finished. While the limelight has been on Seoul Dynasty, don't sleep on Valiant – we expect some exciting things for them come Season 1.
6. Los Angeles Gladiators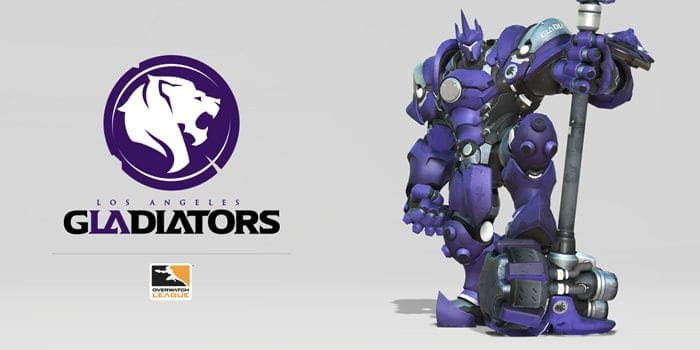 Los Angeles Gladiators deserve props when props is due: Despite a disappointing home-town loss against Valiant, they delivered the biggest and most entertaining upset of the preseason in their shock 3-2 victory against the London Spitfire. Lane "Surefour" Roberts proved one to watch with his highly effective use of Bastion, Soldier and Widow, while João Pedro "Hydration" Goes Telles and Joon-seong "Asher" Choi dominated in the Tracer/Pharah DPS departments, respectively. Plus, it's always satisfying to watch the shield combo of Orisa and Reinhardt on payload defense properly pulled off.
However, if we had to point towards one player on the Gladiators, Jonas "Shaz" Suovaara was our personal favourite for his aggressive domination and hero flexibility; as others have pointed out, his pocket play as Genji on Numbani was just amazing to watch, and Spitfire evidently couldn't adapt fast enough. If they work on countering full dive comps, which Valiant used against them to great effect, we can see the Gladiators edging further up our lists in the regular season.
7. Houston Outlaws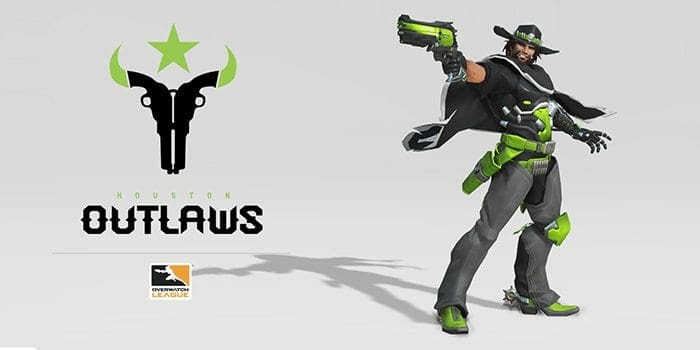 Houston Outlaws were dealt a bad hand in the preseason, going up against fan-favourites Seoul Dynasty and Dallas Fuel. But their excellent team performance against the top tier teams, which saw both matches go right to the edge, should see nothing but praise and optimism be thrown in the Outlaw's way for their prospects in the upcoming first season.
Matt "Clockwork" Dias's DPS clean-ups as Tracer and Jake "JAKE" Lyon's well-timed and hard-fought offense as Soldier 76 were crucial for Houston winning their tense Numbani payload delivery to eventually go 2-3 against Dynasty. If their tank duo superstars Austin "Muma" Wilmot and Matt "Coolmatt" Iorio can also keep up their on-field synergy, there's no reason anyone should count out the Outlaws from ascending the ranks in the near future.
8. San Francisco Shock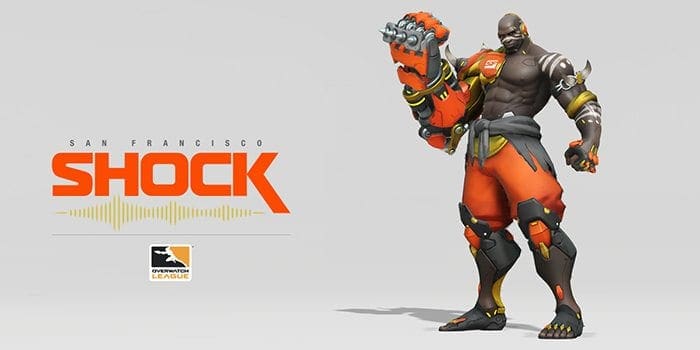 San Francisco Shock performed adequately as a sub-in for the Philadelphia Fusion, winning its first match against Florida Mayhem with flying colours before disappointingly losing steam against Los Angeles Valiant and London Spitfire. The team has some very popular live-streamers in its roster, though many of them do not have experience in winning big-league esport tournaments in the past.
Without two of their most promising rookies, Jay 'Sinatraa' Won and Matthew 'super' DeLisi, joining later in the year due to being under 18 years old, we hope to see the group improved and better coordinated come January 10, otherwise they look set to remain a middling team against the other, more experienced and confident rosters.
9. Boston Uprising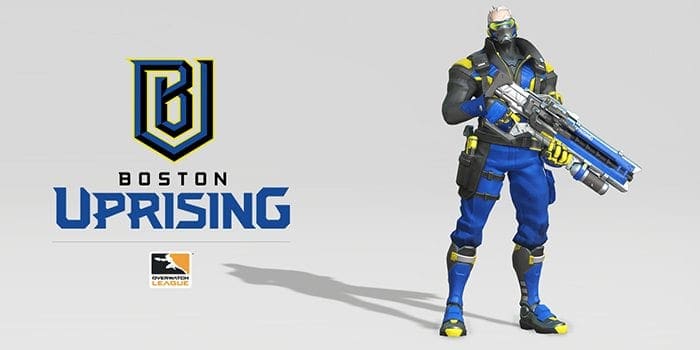 Boston Uprising was the target of some fairly harsh pre-preseason criticism for its relatively unknown roster, but we think its well-fought loss against New York Excelsior and win over Shanghai Dragons showed some serious potential in the young team, particularly in the DPS department. Jonathan "DreamKazper" Sanchez's 'blink-and-you-miss-it' payload massacre against the Dragons on Junkertown was excellent, and Nam-joo "Striker" Kwon's patient and well-aimed plays as Hanzo deserve some props.
Are the Uprising a top-tier team at this time? The answer is no, but a month is a long time to train and improve upon your mistakes, and we believe Uprising has the potential to cause some exciting upsets.
10. Florida Mayhem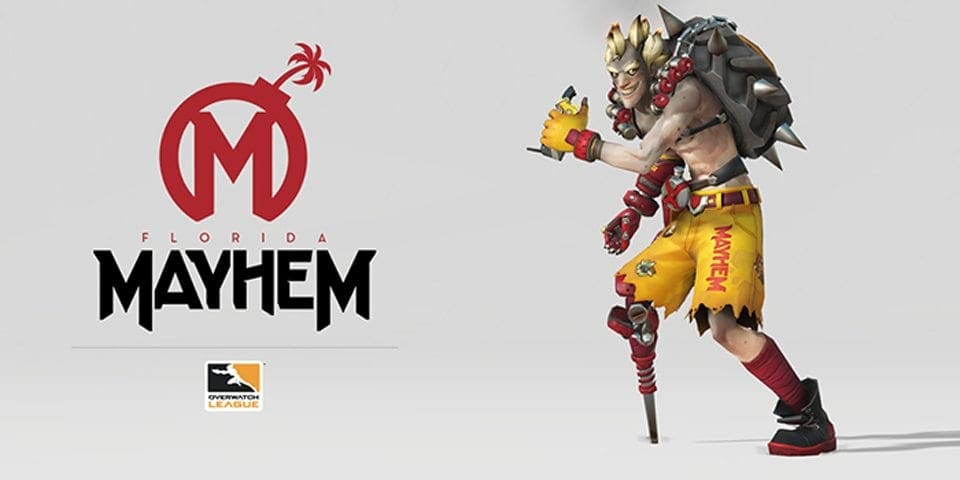 Florida Mayhem needs some serious training and new talent if they want to shed the reputation their terrible performance in the preseason has earned them and actually have a shot at competing with the best teams. With decisive losses against the San Francisco Shock and Dallas Fuel, their low roster of just six players might not have been the exact reason for their shortcomings, but it definitely did not help.
All Florida Mayhem players are well known professional gamers specifically picked by their Misfits and Miami Heats owners, but with no substitutes to fill in, every opposing team will know exactly what the six stack's strengths and weaknesses and what to expect every match – at least until they can get new players on-board mid-season, which we think is likely.
11. Shanghai Dragons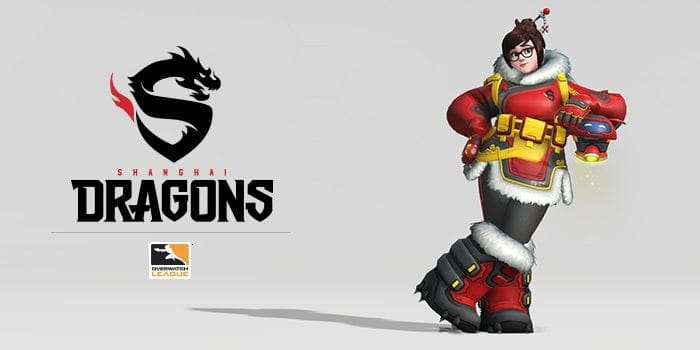 Shanghai Dragons were the worst performing team in the Overwatch League preseason, no contest, and going into the regular season, we can't quite say we have any confidence for some sharp turnarounds any time soon. All of their players are inexperienced unknowns with the exception of Weida "Diya" Lu, who showed some sharpshooting promise as Widowmaker and was a great jack of all trades player, playing as over eight heroes over the course of their two matches. But his raw talent means nothing if the rest of the team don't step up their support game, which had zero Mercy or Zenyatta specialists on-hand against their losses to Seoul Dynasty and the Boston Uprising.
China has some of the most skilled esports players in the world, so we can only hope the Dragons start scouting for some additional talent if they want to seriously consider making it to the playoffs this year. Also, they need to stop with the account sharing fiascos if they want to avoid further scrutiny off the field, as both their management and their players have been fined and found guilty of such practices.
12. Philadelphia Fusion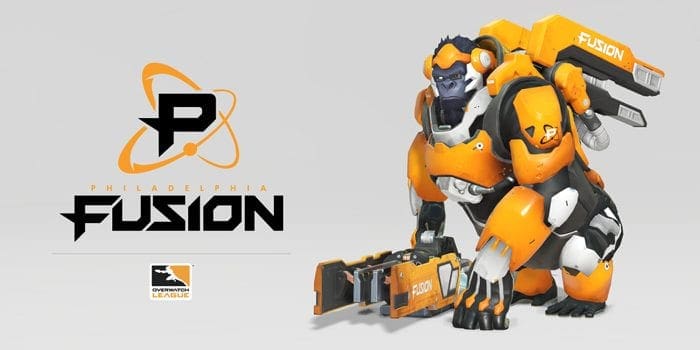 Philadelphia Fusion pulled out of the Overwatch League preseason event, so we are yet to see the team live in action. We can't say how exactly the Fusion will kick things off just yet, but if we're judging by their off-field behaviour, things aren't looking great at the moment. Management did not get the players VISAs in time to fly to North America for the preseason, and one of their star players, Su-min "SADO" Kim, was suspended for 30 games of the first season of OWL due to being caught account boosting for money. Not exactly a great start.
Where to watch and place a bet on Overwatch League?
Our site provides the latest coverage on all matches of the upcoming Overwatch League, as well as guides, tips and recommendations on where to watch and bet on Overwatch League matches online – safely and securely. We recommend our readers visit our numerous esports guides on Overwatch esports, including betting tips, schedule and roster lists, and where to watch live-streams of each OWL event for free.
– The best Overwatch esports guide
– Best Overwatch League betting sites
– How to bet on Overwatch esports: Types of bets
– Overwatch League schedule and tournament format
– Where to watch live streams of Overwatch esports
If you are ready to start betting on Overwatch League for real money, our readers from United States are recommended to sign up to BetOnline, which legally accepts customers from your country and offers the best value odds and betting markets on all Overwatch League matches. Alternatively, you can brush up on how to place a wager on esports tournaments prior to putting your hard-earned cash down, and keep our site bookmarked for OWL betting tips week-to-week.