The rise of esports in North America and across Europe may seem to be taking the world by storm, but it's been a slow grind next to the juggernaut that is the Korean esports scene. While the rest of the world is certainly closing the gap, Korea still stands as the home for esports, having hosted many of the biggest and richest pro gaming events ever. It was the first country in the world to recognise pro gamers as athletes, and treats the sport as a national pastime. So what is it about esports that has Korea so enthralled?

Best esports betting sites for your country
---
History of esports in Korea
While esports has existed since the 1960s, it was Korea that really thrust the sport into the mainstream. The government's decision to build a national broadband network in the late '90s led to a rise in popularity of online games, and a boom in the LAN cafe.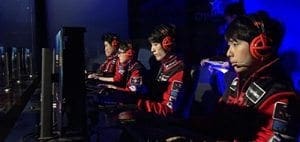 This broadband boom is said to have contributed to esports' rise, not just in Korea, but around the globe, as the region is often considered a trailblazer for the sport. It enhanced the ease in which players could train and gain access to other players, and as such, the skill level increased at a sensational rate.
In 2000, Korea even went as far as to create the Korean esports Association, which was created as an arm of the Ministry of Culture, Sports and Tourism. It is the managing body for 25 of the country's main esports games, including Starcraft II, League of Legends, Dota 2, and Counter-Strike: Global Offensive.
The organisation has been praised for its attempt to legitimise the sport, including having introduced a minimum salary for professional players, and a mandatory one-year contract for all new team members. It was embroiled in a match fixing scandal in 2009, but promptly banned those players.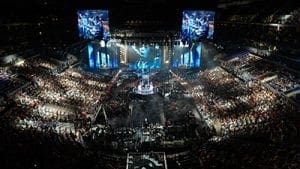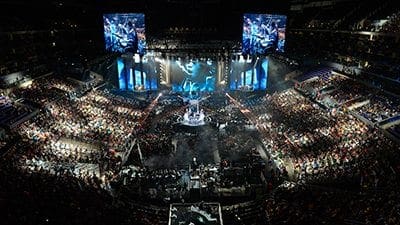 These days, the sport is as big as ever in South Korea. Every year, tens of thousands of fans pack large sports stadiums to watch their favourite esports teams compete. At the 2014 League Of Legends World Championship in Seoul, more than 40,000 fans packed a stadium to watch the best LoL teams battle it out.
While esports went through somewhat of a lull early in the decade, games such as Hearthstone and Overwatch are reigniting interest. Overwatch in particular is generating a lot of interest, despite the first-person shooter genre never being particularly popular throughout Asia. The game's diverse gameplay styles and character roster makes it appealing for a wide range of player, making it a far more enticing proposition for amateur players than, say, a Call Of Duty or Halo.
---
Why is it so popular?
There are a number of potential reasons why esports is so popular in South Korea. The Asia financial crisis of the late '90s had countries like South Korea clamouring to encourage its people to get creative and working. The building of the broadband network led to an accidental renaissance era for esports, because video games proved to be a fantastic way to distance one's self from the financial realities plaguing the region. Having super fast broadband fed into this, and the people suddenly had an outlet of the highest possible quality, better than what was being offered anywhere else in the world.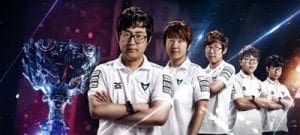 esports players are seen as celebrities, because the sport itself is so popular and widely viewed. That someone from a small town could make it to the big leagues and be celebrated by so many people is no different than someone making it big in the NBA. That's ultimately why esports and its teams are so widely revered throughout South Korea, because people of all generations treat the sport as a pastime for enjoyment.
Some researchers, however, put it down to other cultural appetites, and see video games such as StarCraft as modern day versions of a traditional mind game, which demands fast responsiveness and quick thinking. They argue that this suits behavioural trends of Koreans.
The truth probably lies somewhere in the middle, as a combination of both government investment and individual cultural urges. No one bothers to ask why film is such a big part of American culture: it just is. There are obviously significant historical and cultural influences that make it so, but it's easy to see why film is such an important part of US identity. In regards to esports and more specifically, the traditional MOBA, Korean players tend to excel in areas American and European players can only dream of.
Even Blizzard, the studio behind StarCraft, is at a loss as to why its games are so popular in Korea. It may very well have been good timing, a simply coincidence where the stars aligned and kick-started an esports rise.
---
Biggest esports games in Korea
StarCraft
Since 1998, StarCraft has been the most popular game in South Korea. Its professional league, StarCraft Pro League, ran tournaments starting in 2003, and these events dominated the eSports scene for more than a decade. StarCraft has all but crumbled in the country, however, with KeSPA having disbanded the league in late 2016 and most of the pro teams shutting their StarCraft squads. StarCraft Brood War is still considered the original esports game, and while it may not have a pro scene anymore, it's important to recognise just how popular the game was, and still is, in South Korea.
---
League Of Legends
South Korea is arguably the best country in the world when it comes to League Of Legends. It has grown spectacularly over the past few years, with developer Riot Games having expanded and grown into the country aggressively. It has certainly overtaken StarCraft as the most popular and lucrative eSport in the country.
---
Overwatch
Overwatch is slowly but surely working its way up the esports ladder, and developer Blizzard is no doubt keeping an eye on South Korea before jumping in. Some of the world's best Overwatch players are from South Korea, and already appear to be dominating what little eSports scene currently exists. This is the game to watch out for in the future.
---
Top betting sites for South Korean esports fans
South Korean esports fans have plenty of highly-rated betting sites they can use to place a real money bet on their favourite Overwatch League and StarCraft II events, along with many other betting options. While online betting is heavily restricted in South Korea, many locals bet on the Internet regardless and internationally-based betting sites continue to cater to the demand.
Our site provides in-depth reviews on each option so SK players can decide which best suits their wagering preferences – just follow the links in the list above or the table at the top of this page for more information. You can sign up via our provided links to also claim exclusive new player welcome bonuses to kick-start your esports betting experience.