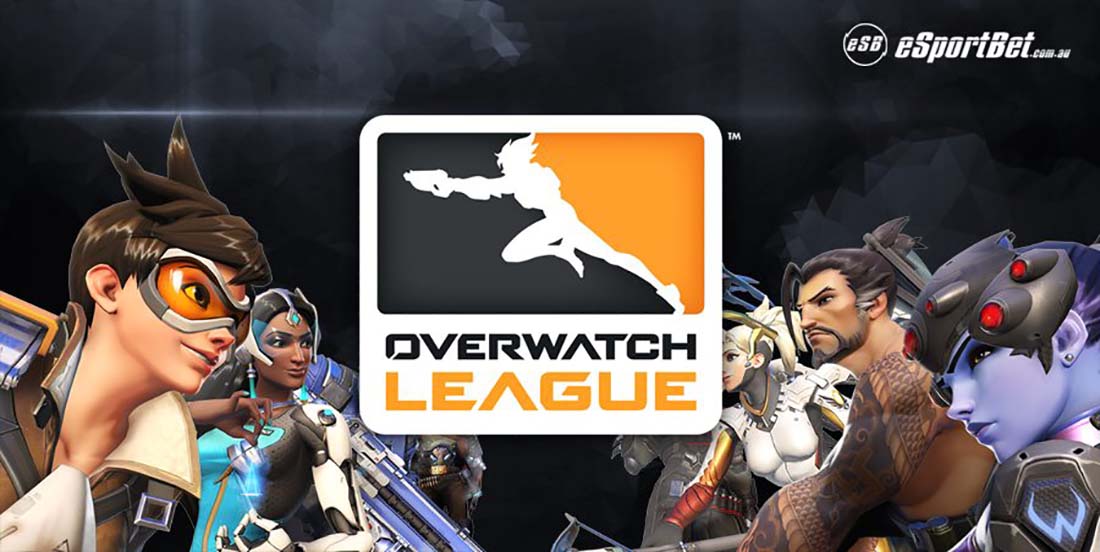 by in
In less than a week's time, the Overwatch League will officially begin its inaugural season, giving the best players of Blizzard's massively successful team-based hero shooter the chance to prove their worth on the world stage.
Unique in both its format and structure compared to other professional esports leagues, with 12 teams representing 11 major cities to give old fans and new the chance to cheer for home-grown talent, the OW League is organized entirely by the creators of the game and serious money has been thrown in to make it the biggest esport league ever.
If you are an Overwatch esports fan and want to know more about the upcoming Overwatch League, including the schedule, players, teams, rules and betting tips, we have you well covered.
What is the Overwatch League?
The Overwatch League is the premier esport league for the first-person, team-based hero shooter video game, Overwatch. It is a multi-million dollar venture launched by Blizzard, the official developers and creators of the game who also run leagues for other popular esport titles, such as Hearthstone, Heroes of the Storm and StarCraft II.
The Overwatch League aims to bring together the world's best Overwatch players and have them duke it out competitively for the top prize and title, with Blizzard providing full licensing, marketing, prize-pools, salaries, sponsorship and even the venue to guarantee it becomes the esports game everybody points to when discussing the booming industry.
If you've watched any esports before, you will be familiar with the basic premise and format of the Overwatch League. If you're a sports fan but haven't necessarily gotten into esports, think of the Overwatch League like any other traditional North American sporting league: Talented teams around the world play for top position in the regular season, playoffs and finals, the best talent are signed, professional commentators (called 'casters' in esports) provide commentary during each match, and there will be mid-game replays and post-game analysis and highlights.
While other third-party organizers have held Overwatch esports tournamnents in the past, such as the South Korean Apex League and the Overwatch World Cup, the OWL is on a much higher level of play and investment. The official backing from Blizzard themselves for the Overwatch League is sure to take the competitive scene of Overwatch to the next level.
How is Overwatch played competitively?
If you're not familiar with Overwatch, it is a heavily team-based first-person shooter game with an emphasis on 'hero' characters. Essentially, two teams of six players duke it out across a variety of different maps to complete objectives before the opposing team does to claim victory, which is different from many other popular esports shooters which focus on killing the other team to win. The aforementioned hero characters are from a roster of 20 that each player can choose to play as, each with their own widely different abilities, weapons, advantages, disadvantages and potential strategies that must be taken into consideration alongside the overall team-composition, making for an incredibly balanced and thrilling competitive esport.
Read our Overwatch esports guide for more information on gameplay, rules, heroes, objectives, maps and betting tips.
When does the Overwatch League season begin?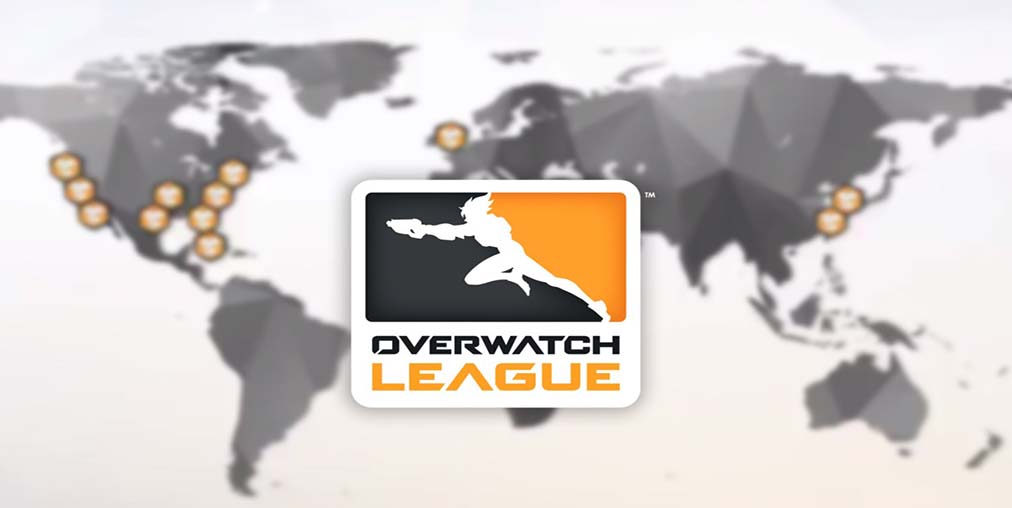 The official season for the Overwatch League begins on January 10 with Opening Day, running through to July. The league will feature a 20-week regular season, Championship Playoffs with the top six teams and culminate in the US$1 million championship finals between the two very best professional Overwatch teams.
The regular season of Overwatch League will be split into four stages, and the performance of each team within each stage counts towards their standing in the overall season. At the end of each of these stages, the four highest-ranking teams will compete against each other to win the title of Stage Champion and a prize-pool of US$125,000. Every stage will have its own pool of eight game maps that matches will be played on, and each match will feature a set of four maps, keeping all players on their toes.
Overwatch League Season 1 – Stages
Stage 1: January 10 – February 10
Stage 2: February 21 – March 24
Stage 3: April 4 – May 5
Stage 4: May 16 – June 16
Each week of the season, twelve matches will take place and each team will play twice from Wednesday through Saturday in each stage for a total of 40 matches per team, per season. Their goal is to place high enough to make the post-season finals.
The top-ranked teams from the Atlantic and Pacific Division will automatically secure a spot in the Championship Playoffs, and the next four best-placed teams will duke it out to determine the final two teams that will join the division leaders.
Every single team participating in the Overwatch League will compete against each other throughout the 20-week season, as there are no divisional restrictions, meaning teams will face other teams from each division.
Which teams are playing in the Overwatch League?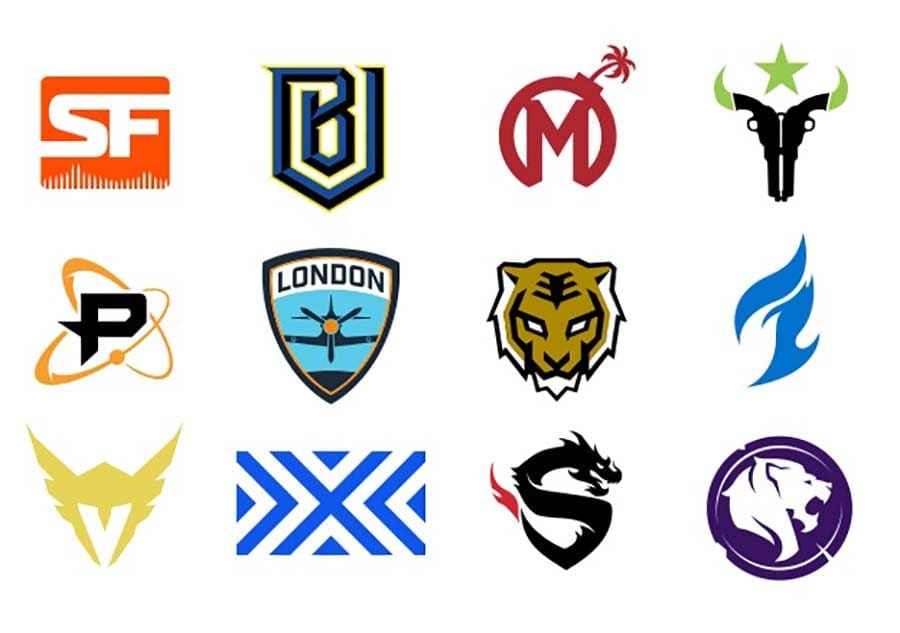 There are 12 professional Overwatch teams competing in the inaugural season of the Overwatch League, divided into two divisions – Atlantic and Pacific. Nine of the twelve franchised teams are based in the United States, with the remaining three hailing from China, South Korea and the United Kingdom. Every franchise paid US $20 million for the license to join the Overwatch League. Every player competing in the Overwatch League has a one year contract with a second-year option, can boast a salary of at least $50,000 or more during the season, and will gain at least 50 percent of team bonuses. Players are also given health and retirement benefits, and housing. Blizzard aren't cheaping out on this one.
| OWL Atlantic Division | OWL Pacific Division |
| --- | --- |
| Boston Uprising | Dallas Fuel |
| Florida Mayhem | Los Angeles Gladiators |
| Houston Outlaws | Los Angeles Valiant |
| London Spitfire | San Francisco Shock |
| New York Excelsior | Seoul Dynasty |
| Philadelphia Fusion | Shanghai Dragons |
Each of the twelve teams in the Overwatch League must have at least six players on its roster to compete in a match, with a maximum of 12 substitutes allowed. The majority of teams currently have additional substitutes available, with one team – Floria Mayhem – having the smallest roster, with six players total.
Every team has their own special in-game skins to denote their allegiance, so spectators will be able to easily identify which player belongs to which side. These Overwatch League team skins will also be available for fans to purchase in-game in the near future, and all proceeds will go to support the OWL teams. There particle effects and the interface has also been modified to match each team's colours.
What about the OW League post-season?
After the regular season is over, there are two more competitive periods for fans to look forward to: Post-Season and All-Stars Weekend.
The Overwatch League post-season runs from June 17 – July 28 and will match up the top-ranked teams in each division, Atlantic and Pacific, for the playoffs, finishing in the championship playoffs, running July 11 – 22, with the OWL grand final scheduled for July 26 – 28. The grand final winner will be crowned the first Overwatch League champions and take home US$1 million in prize money.
Once the pressure is off, the Overwatch League All-Star Weekend will commence on August 10 and run until August 12, pitting teams against each other in live-streams to participate in "unexpected challenges" that will no doubt involve some creative scenarios if we're guessing based on Blizzard's tendency for zany OW events year-round.
What are the official Overwatch League prize-pools?
All teams participating in the Overwatch League will be awarded prize money (in US dollars) for their final placement in the regular season, and the higher their standing, the bigger their reward. The top six teams who reach the Championships Playoffs will have the chance to win additional money, along with the title, which we list below.
Overwatch League Season 1 – Placement Prizes
First Place: $300,000
Second Place: $200,000
Third and Fourth Place: $150,000
Fifth and Sixth Place: $100,000
Seventh and Eighth Place: $75,000
Ninth and Tenth Place: $50,000
Eleventh and Twelfth Place: $25,000
Overwatch League Season 1 – Playoffs Placement Prizes
First Place: $1,000,000
Second Place: $400,000
Third and Fourth Place: $100,000
Fifth and Sixth Place: $50,000
The top two Overwatch League teams in each stage of the regular season can also take home more prize-money: Stage Champion will win $100,000, and runners-up will win $25,000.
What is the Overwatch League schedule?
The Overwatch League official website has the full first season schedule available on their official website, displayed in your local time (AEDT, EST, GMT, PST) along with scheduled map types to be played per round. Here is stage 1, week one's upcoming matches.
Wednesday, January 10
San Francisco Shock vs Los Angeles Valiant
Shanghai Dragons vs Los Angeles Gladiators
Dallas Fuel vs Seoul Dynasty
Thursday, January 11
London Spitfire vs Florida Mayhem
Philadelphia Fusion vs Houston Outlaws
Boston Uprising vs New York Excelsior
Friday, January 12
Los Angeles Valiant vs Dallas Fuel
Florida Mayhem vs Boston Uprising
San Francisco Shock vs Shanghai Dragons
Where is Overwatch League filmed and where can I watch?
All games for both the preseason and regular season are played at the Blizzard Arena in Los Angeles, with live-streaming sites such as Major League Gaming and Twitch providing high-definition real-time coverage of every match.
The biggest difference between the Overwatch League and traditional sporting events is how it will be watched. The tournament will be filmed by Blizzard and broadcast via esports live-streaming sites and the official Overwatch League website, rather than shown on traditional television networks, though it is indeed possible it will be watchable on mainstream media in the near future.
To find out the best places to watch Overwatch League, check out our Overwatch League best live streaming sites guide.
Where can I place bets on upcoming Overwatch League matches?
We have found the majority of the top-ranked esports betting sites around the world offer competitive betting markets and odds on all Overwatch esports events, including the Overwatch League. We highly recommend any Overwatch esports fans wanting to place a real money bet on their favourite players or teams competing in the Overwatch League to check out our detailed Overwatch esports betting guide, which takes you through the types of bets you can place on the average Overwatch League match and the best sites to sign up.
For all of our readers from United States, our #1 Overwatch esports betting destination is BetOnline. If you are completely new to betting on any sport, including esports, we advise reading our beginner's guide to esports betting before proceeding.