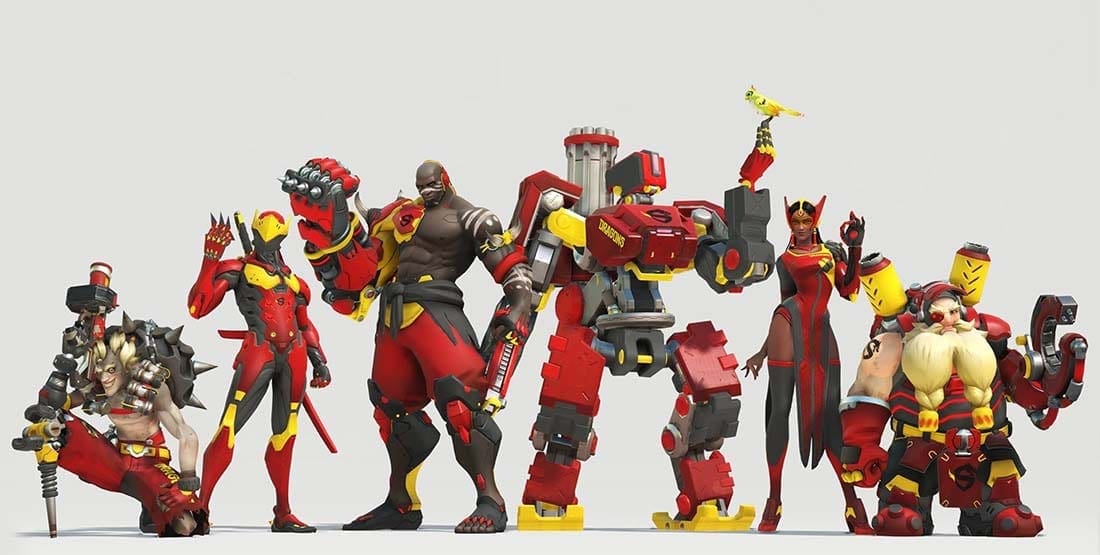 by in
The Overwatch League's inaugural season has yet to officially debut, yet many of its teams are already finding themselves in hot water.
The Shanghai Dragons have fined its coach, Chen "U4" Congshan, for account sharing and tampering violations. The team announced the news on its official Weibo page on January 5 (via ESPN) and confirmed U4 would face a ¥60,000 (US$9,246) fine.
In the announcement, U4 was said to have been sharing his Blizzard account with other players on the team to increase his account's ranking and allow others to practice heroes.
Account sharing is explicitly prohibited under Blizzard's terms of service, so U4 was promptly served a ¥20,000 (US$3,082) fine, with the remaining amount of ¥40,000 (US$6,164) added due to U4 going behind team management and approaching players directly.
The account sharing drama follows similar violations in December, where Shanghai Dragons players Fang "Undead" Chao and Liu "Xushu" Junjie were caught sharing an Overwatch account. Both were fined the lesser amount of ¥3,000 (US$462), while the team's leader was also punished for failing to prevent the players from engaging in said activities.
As of yet, Blizzard has not yet officially commented on the account sharing incidents, though the company did hand out a 30-day match suspension for Philadelphia Fusion player Su-min "Sado" Kim in November last year.
Kim was accused of taking payment from players in exchange for boosting their Overwatch accounts to increase their competitive ranking, which Blizzard deemed unacceptable.
"Overwatch League players are expected to uphold the highest standards of our game, and to be exemplary citizens of our player community," Blizzard's official statement read.
"Participating in "account-boosting" schemes, wherein an individual is paid to increase another user's Skill Rating, is contrary to these values, and violates the Blizzard End User License Agreement.
Kim was suspended from playing in the Overwatch League's preseason and the first 30 matches of the inaugural season. He was most likely return to play for Philadelphia Fusion in May of this year.
EsportBet's opinion: While it's disappointing to see the top-ranked professional players engage in shady practices even before the Overwatch League officially begins, we're satisfied with Blizzard's prompt response, even though they have yet to provide an official statement. Hopefully the heavy fines are enough to deter other players from sabotaging their own Overwatch esports careers before they even begin. However, if the account sharing issue persists, we expect Blizzard to put their foot down and provide a public statement to get the point across a lot louder.
Interested in betting on or watching the Overwatch League? Check out our numerous esports guides on the OWL, including betting tips, gameplay walkthroughs and where to watch live-streams.
– The best Overwatch esports guide
– Best Overwatch League betting sites
– How to bet on Overwatch esports: Types of bets
– Overwatch League schedule and tournament format
– Where to watch live streams of Overwatch esports