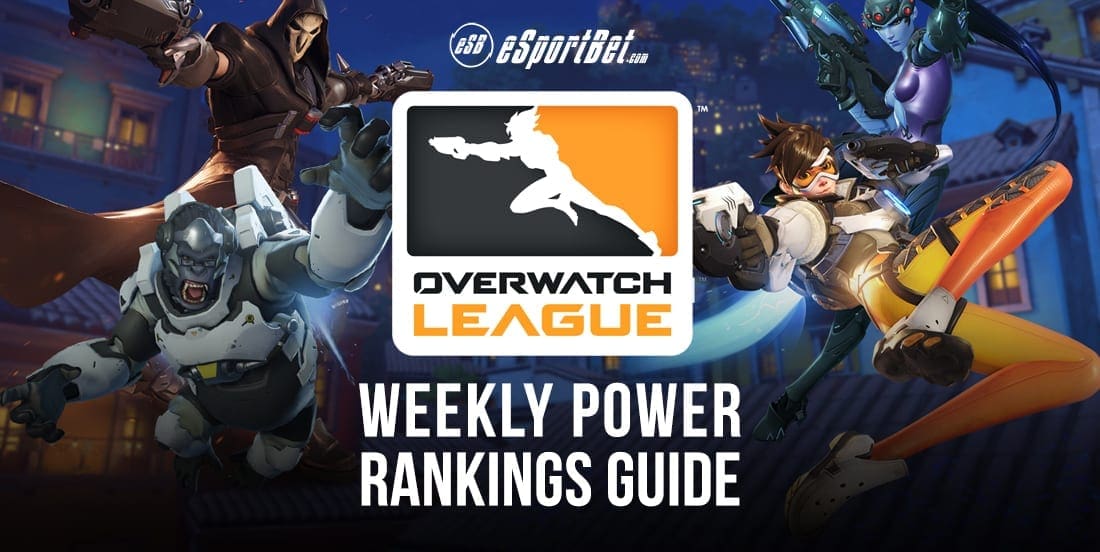 by in
All eyes are on New York Excelsior as it attempts to continue its domination in Week 4 of the Overwatch League, starting this Wednesday.
NYXL surprised everyone with their 3 – 2 victory over reigning champions Seoul Dynasty last week, cementing their position as the new top dog and proving they aren't just a one-trick pony.
However, their own shocking loss to the low-tier Philadelphia Fusion barely a day earlier also proved the perceived skill gap between the all-South Korean rosters and the rest of the league is not as pronounced as some fans have feared.
With teams like Boston Uprising slaying fellow South Korean giants London Spitfire and the downtrodden Dallas Fuel finally securing their first win for the season, the explosive aftermath of Week 3 shakes-up the OWL current power rankings significantly.
Esportbet.com has updated our power rankings to take a fresh look at the revitalised competition ahead of Week 4.
1. New York Excelsior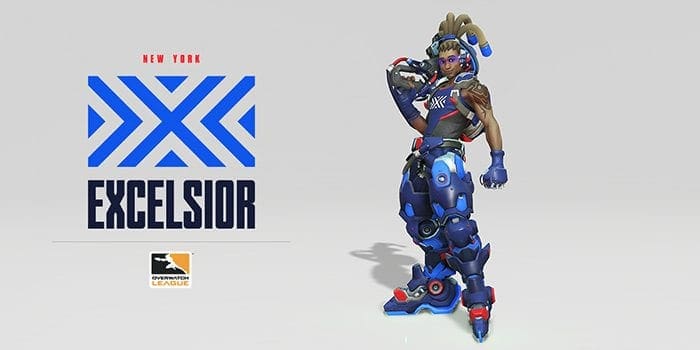 New York Excelsior's stunning win over Seoul Dynasty was the best performance put out by any team in the Overwatch League so far.
With some seriously aggressive dive comps led by DPS starter Park 'Saebyeolbe' Jong-Ryeol, NYXL quickly overwhelmed Dynasty with its hard-hitting tactics and versatility.
Despite being bigger fans of the black and gold tigers, even we have to admit NYXL rightly knocked Fleta and company aside for the well-deserved top spot in our power rankings.
However, the out-of-nowhere beating the lower-ranked Philadelphia Fusion handed them the previous morning definitely made them the most contentious team to watch this week.
With a 5 -1 standing, NYXL are still sitting pretty and we're chalking up their shock loss to the Fusion as a one-off, given the majority of their attention would have been to out-play Dynasty rather than an inconsistent, albeit underrated wildcard.
Tank player Dong-gyu 'Mano' Kim and support Bang 'JJoNak' Sung-hyeon stepped up big-time this week and as much as we love superstar-in-the-making De-Hyeon 'Pine' Kim, his two teammates played a much larger role in beating back Seoul.
Against the pushover Shanghai Dragons and downcast Dallas Fuel, NYXL have Week 4 in the bag and we're now confident they will end the first stage of OWL's inaugural season as top dog, even if Dynasty's roster is still arguably better as a total package.
Rank movement: +1
2. Seoul Dynasty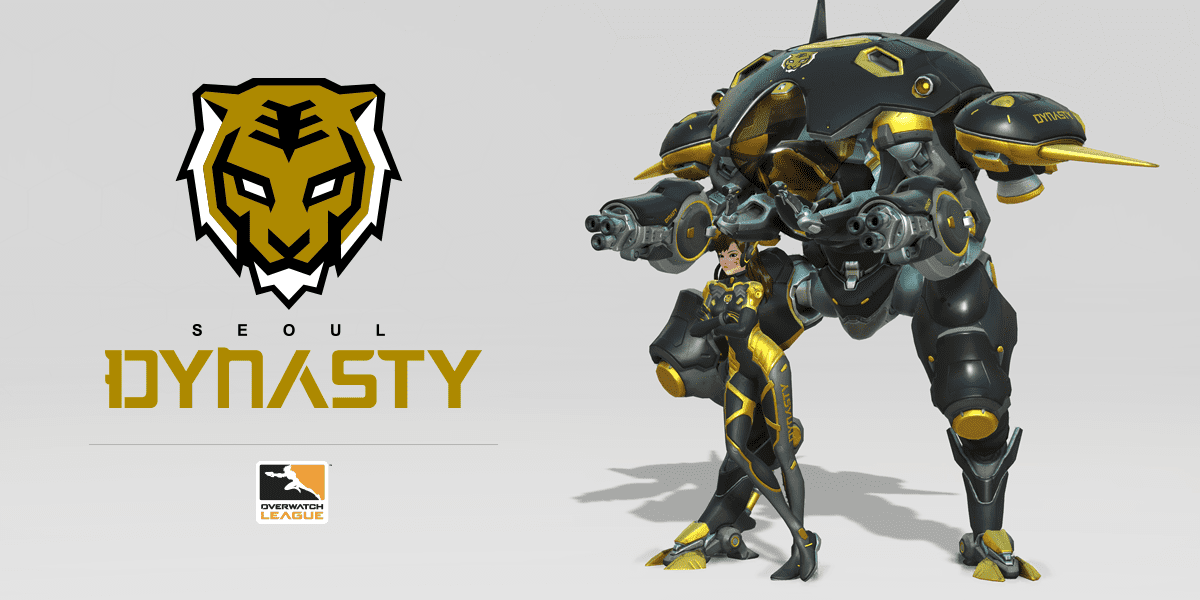 Seoul Dynasty can be beaten.
On the one hand, we hated seeing Fleta, Ryujehong, Wekeed and the boys get their dreams shattered by NYXL.
But if we're honest, we kind of enjoyed knowing upsets are still possible in the OWL.
The Dynasty is the most coordinated and effective team in the League and their effortless 4 – 0 sweeps in the first three weeks, while fun to watch, would have made for some anti-climatic finals if it persisted further as many feared.

They clearly can't take their well-earned reputation for granted anymore, given even the Shanghai Dragons, the weakest team in the League, took a map from them earlier in the week when better teams failed.
A more critical set of eyes, then, will be watching Dynasty as they take on London Spitfire and Houston Outlaws in Week 4, both far from pushovers.
We expect Seoul to put their foot back down and re-affirm their position, but Spitfire do have a small chance of providing the next upset.
Rank movement: -1
3. London Spitfire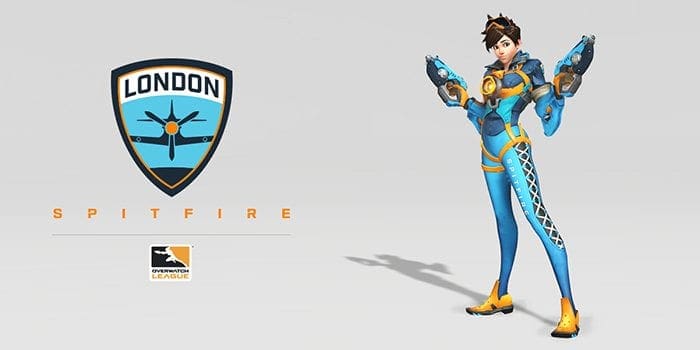 All three all-Korean OWL teams suffered some losses this week and Spitfire's was arguably the only one we saw coming.
A recurring theme for Spitfire is their inability to secure wins on Control maps. They may have smashed San Francisco Shock earlier in the week, but their loss on Oasis signalled what Boston was about to deliver on the tie-breaking fifth map.
While the loss to Boston was probably the result of overconfidence, the Spitfire still need to seriously iron out their map tactics so they don't ever let their opponent back them into a Control catastrophe ever again.
Despite the lacklustre team performance in Week 3, their top players were individually on-point for the majority of the intense clash.
Park 'Profit' Jun-Young still proved he's one of the best DPS starters in the OWL against the Uprising, and Kim 'birdring' Ji-Hyeok is a clutch king.
Are they ready to take on Dynasty in Week 4? If they properly employ the full capabilities their deep, talented roster are capable of and as a team, we think they have a chance.
Rank movement: None
4. Los Angeles Valiant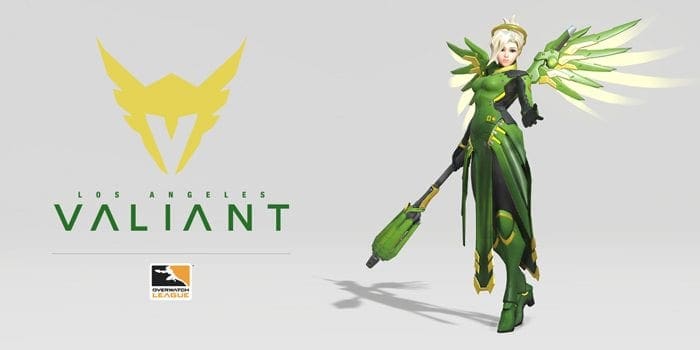 The Valiant managed to out-do the Gladiators in the reverse sweep department and win the battle for LA after seemingly losing their way in the first two maps.
Along with their expected albeit still impressive 3 – 1 smashing of Florida Mayhem, they rightfully return to the fourth spot in our power rankings list.
Terence 'SoOn' Tarlier is still one of our favourite Widowmakers in the competition right now and Brady 'Agilities' Girardi proved he is the Valiant's most promising player after the edge-of-our-seat clutch he managed against the Gladiator's intimidating triple DPS comp on Lijang Tower.
They may not seem ready to give the South Korean top 3 a proper beating just yet, but they have plenty of opportunity to prove themselves against the Fusion and Uprising in Week 4.
Rank movement: +1
5. Philadelphia Fusion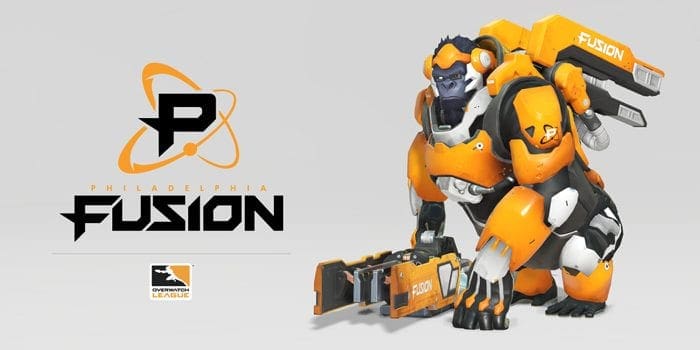 After failing at the slow and methodical approach, the Philly Fusion surprised everybody when they took out NYXL on the backs of their hyper-aggressive DPS starters.
Lee 'Carpe' Jay-Hyeok and Georgii 'Shadowburn' Gushcha deserve massive props for stepping up their dive comp game which even shut out NYXL legend De-Hyeon 'Pine' Kim.
While they nearly got a little too comfy in their follow-up match with Shanghai Dragons, it's clear Fusion's roster are finding their groove.
They have a rough week ahead with the comeback LA Valiant and resurgent Dallas Fuel, but they definitely deserve to be in the top 5 after achieving the impossible and proving the Korean teams aren't as invincible as we all thought.
Rank movement: +2
Overwatch League bottom seven power rankings wrap-up
6. Houston Outlaws: They racked up two more 4 – 0 sweeps against weaker teams, but need to prove themselves against Dynasty to rise further.
7. Boston Uprising: Despite a horrible first few weeks performance, they took out the indomitable Spitfire and inched themselves back up to the mid-tier.
8. Los Angeles Gladiators: A rough week for the Gladiators, who still seem to be struggling to properly defend against the current dive meta.
9. Dallas Fuel: The small respite and comeback promise they earned against the Shock was just as quickly snatched away by the Uprising.
10. San Francisco Shock: Outclassed and outgunned in nearly every game this week, the Shock need to go back to the drawing board.
11. Florida Mayhem: With still only one win against the lower-ranked Shanghai Dragons, the Mayhem aren't rising the ranks anytime soon.
12. Shanghai Dragons: They nearly provided an upset against Fusion, but Shanghai's overworked roster croaked once more.
Where can I watch and bet on Overwatch League?
The Los Angeles Valiant and Philadelphia Fusion kick off Week 4 of the Overwatch League on Wednesday, February 3, 4pm PST / 7pm EST. You can watch Overwatch League for free on multiple sites, incuding via Blizzard's official OWL website, which has embedded streams and professional commentary for every match.
Check out our weekly Overwatch League betting predictions if you're interested in backing your favourite teams with a real money bet.