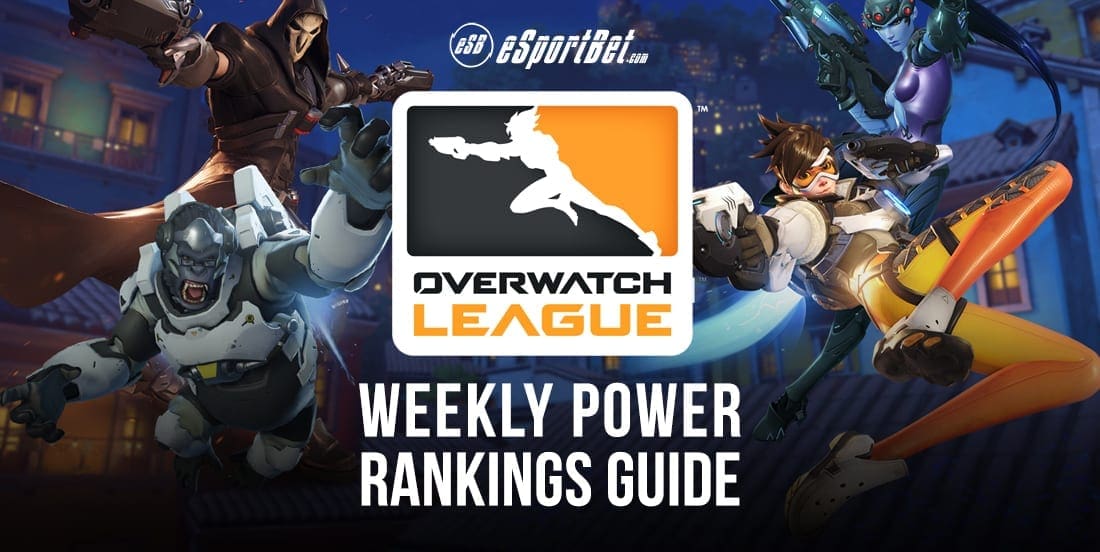 by in
Overwatch League throne usurpers London Spitfire and New York Excelsior have brutally swept Seoul Dynasty aside to guarantee the must-watch game of the season, in the closing matches of Stage 1.
Last week's match-ups were honestly some of the most enthralling and satisfying professional Overwatch ever played, with several of our favourite underdog teams improving dramatically from a shaky early run, even while NYXL and Spitfire continued to show off their world-class talent.
There's a lot on the line this week, including placement in the Stage 1 title matches which will give the best two teams US$125,000 in bonus prize-money should they emerge victorious.
Esportbet.com has updated our power rankings to take a fresh look at the strongest competition ahead of Week 5.
1. New York Excelsior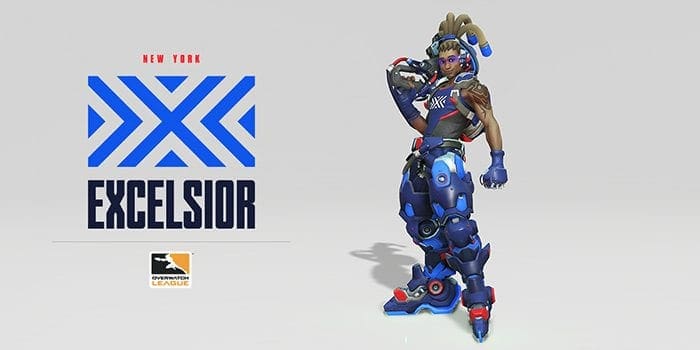 New York Excelsior put down Dallas Fuel and Shanghai Dragons with ease last week, ensuring its clean 7 – 1 record and that it remains in top place heading into the finals days of Stage 1.
However, London Spitfire is now neck-and-neck in the race for top standings and the two all-South Korean rosters will clash for the first time this weekend to prove which has the mightier DPS favourites and support superstars.
This will easily be the game to watch and in our opinion, NYXL head into the battle in a much stronger position. DPS starter Park 'Saebyeolbe' Jong-Ryeol has played these last four weeks brilliant as leader of one of the League's most aggressive dive comps. Backed up by control map and hitscan specialist Do-hyun 'Pine' Kim (even with his unexpected first 'loss' on a Control map), their offense is at the top of their game heading into Saturday.
Tank player Dong-gyu 'Mano' Kim has been crucial in keeping the NYXL defense together in its hardest push backs and support superstar Bang 'JJoNak' Sung-hyeon has surprised everyone with some ridiculous series damage output that even rivals his trigger-happy DPS teammates.
They also only have one other match against the floundering Florida Mayhem before their battle with Spitfire, and it's pretty much a given there won't be any upsets there.
In short, expect NYXL to be at the top of our rankings for the foreseeable future.
Rank movement: None.
2. London Spitfire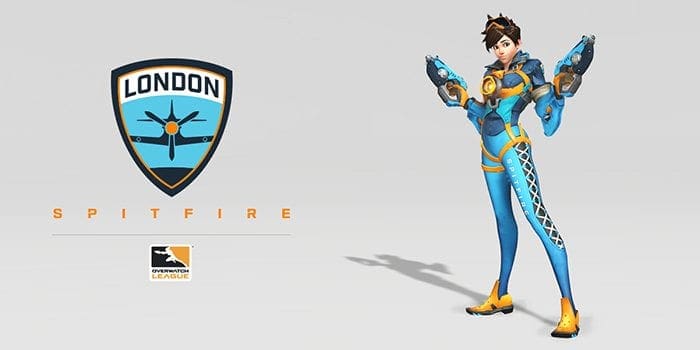 Despite our favour for NYXL, it is important to recognise Spitfire achieved a series-defining sweep against reigning champions Seoul Dynasty last week.
DPS Kim 'Birdring' Ji-Hyeok dominated the black and gold tigers more than we could have predicted with his Tracer and Widowmaker picks, while team-mate Park 'Profit' Jun-Young ensured the stunned Dynasty only scored two points across the four games played with the oppressive manner in which he kept them from advancing.
Spitfire's other, more uneventful match last week against Shanghai Dragons only drove home their renewed strength, with the Spitfire completely shutting them out with another 4 – 0 sweep.

It's clear head coach Bishop and the team mixed things up enough to overcome their previous weakness on securing Control maps, and it makes us more confident in the gang than ever.
Unlike NYXL, the Spitfire still have an obstacle in their way to secure Stage 1 in the form of the Houston Outlaws, who managed to take the shellshocked Seoul down to the wire last week and who still could prove a threat.
The Outlaws have demonstrated they've improved enough over the series to take on the Korean rosters, so Spitfire will have to put their foot down hard to ensure their title match placing remain secure and in time to face NYXL for their final battle this split.
Rank movement: +1
3. Seoul Dynasty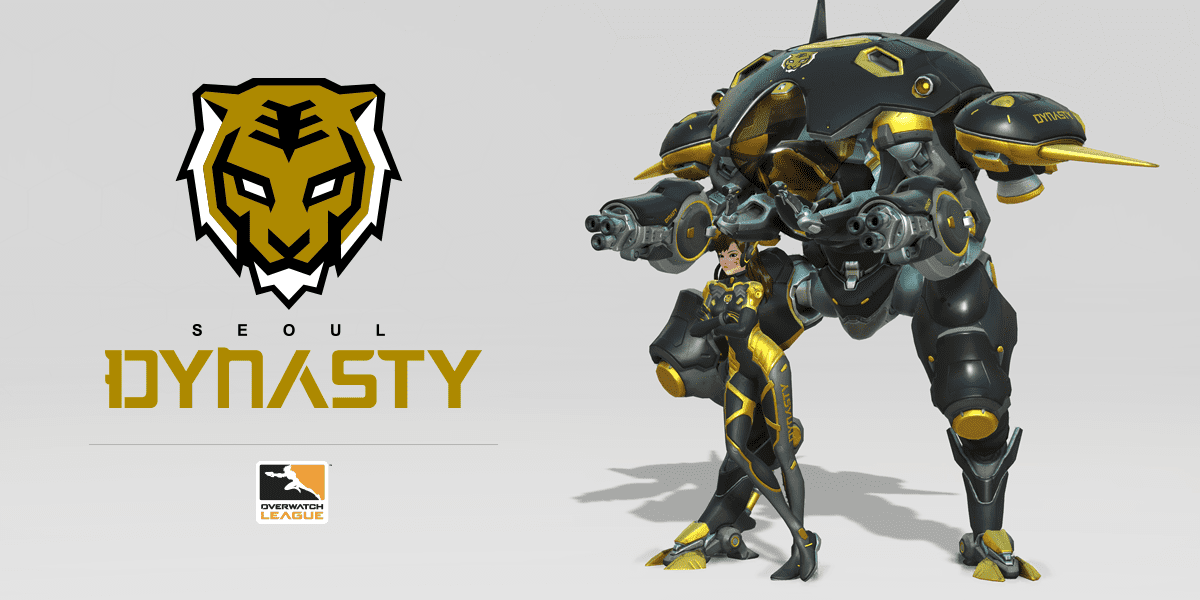 Seoul Dynasty's reign of terror and reputation as the unbeatable team is effectively over after two rough weeks of two high-profile losses.
Still, their win record of 6 keeps them in 3rd place and there's no denying their DPS and support roster is still world-class. They'll just have to train harder to regain their early lead, though it's a bit too late to secure Stage 1.
Despite their shocking 0 – 4 loss to Spitfire last week, it would be wrongful not to point out Spitfire were given a substantial advantage with the absence of Dynasty's team captain Ryu 'Ryujehong' Je-Hong, who was out sick.
Flex player Moon 'Gido' Gi-Do was a woefully unprepared sub and fellow support player Yang 'Tobi' Jin-Mo wasn't enough to pick up the slack. In a normal match the replacement would have been okay, but against a confident Spitfire eager to take down the top dog, it proved costly.
Ironically, the absence of Houston Outlaws' DPS trump card Jiri 'LiNkzr' Masalin was a big reason Dynasty managed to avoid a second loss last week.
Dynasty's Kim 'Fleta' Byung-Sun put their Texan foes in place as usual with his uncanny Pharrah and Widowmaker sharpshooting, but the rest of Seoul were up-and-down in terms of defense, evidently thrown off their game from their previously unexpected upsets.
Whatever happens from here, Seoul still remains one of our favourite teams to watch and it's clear they still have some of the best players in the League (Fleta, Ryujehong), and we honestly won't be surprised if they somehow manage to turn it around and win the Title Match this week.
Rank movement: -1
4. Boston Uprising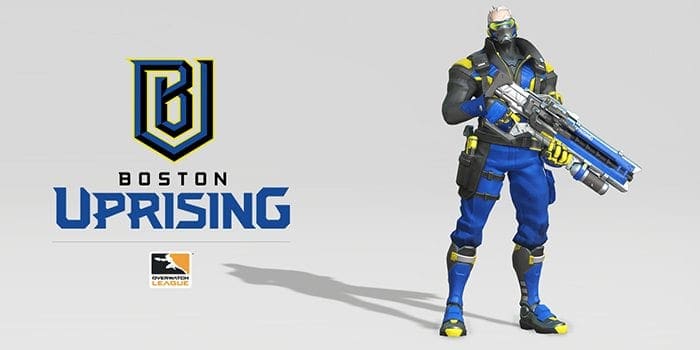 The Uprising have absolutely lived up to their name-sake these past two weeks to take fourth place in our current power rankings list.
For starters, they took out the indomitable Spitfire to become the first Western team to beat one of the top 3 all-Korean rosters, and beat down the resurgent Dallas Fuel without skipping a beat.
Last week, they played off that momentum to sweep both LA Gladiators and LA Valiant 4 – 0 and play some of the best competitive Overwatch we've ever had the pleasure of watching.
As we predicted in our OWL betting wrap-up last week, Jonathan 'DreamKazper' Sanchez and Kwon 'STRIKER' Nam-joo delivered the most ruthlessly efficient dive comps outside of Spitfire's beating of Dynasty, with pinpoint accuracy and unrelenting aggression on show.
The DPS pair dove into the backlines and picked off support units effortlessly, while fellow tanks Noh 'Gamsu' Yeong-jin and Lucas 'Note' Meissner kept the frontline of both LA outfits distracted and pressured at every turn.
DreamKazper still has to be our favourite Genji in the League, and his brilliant deflection of a Zarya Graviton Surge in Game 2 against Valiant combined with his high-reel multi-kills made for some amazing viewing.
Their climb back up to 5th place in the standings has been exceptional, and this week they're more than equipped to put out the fires of Houston Outlaws and Philadelphia Fusion.
Rank movement: +3
5. Los Angeles Valiant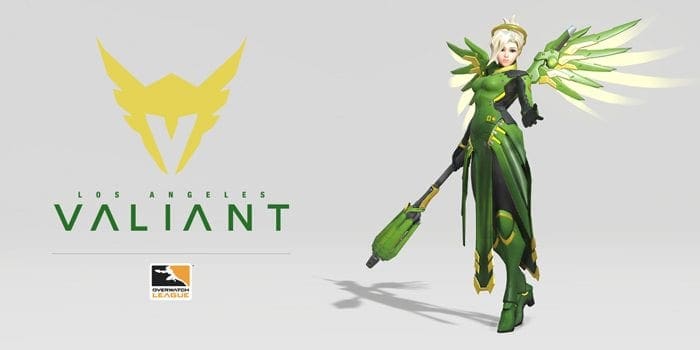 The Los Angeles Valiant suffered a minor setback to their comeback tour last week with their loss to Uprising, despite putting down the wildcard Philadelphia Fusion in a 4 -0 sweep.
Brady 'Agilities' Girardi and Terence 'SoOn' Tarlier demonstrated some great leadership in the calm and patient way they dealt with Fusion's persistent dive comp, not once losing their cool as they gradually regained the lead with smart counters and conservation of ultimates.
The Valiant also reaffirmed they're one of the better teams in the League right now when it comes to composition flexibility, switching out numerous heroes to shut down Fusion's own tactical changes at every turn.
Against Boston, Valiant's patience was thoroughly outmatched by Uprising's raw aggression and some unlucky clutch Pulse Bombs.
The Valiant remain in our top 5 for their strong individual map play. Their loss to Uprising is stinging, but London Spitfire also lost to Boston and have since moved onto greener pastures – which LA are more than capable of achieving themselves against the weakened Dynasty and punching back Shanghai Dragons in the closing matches of Stage 1.
Rank movement: -1
Overwatch League bottom seven power rankings wrap-up
6. Houston Outlaws: Linkzr and Jake continue to show their leadership skills in their dominance of San Francisco Shock, and they put up an amazing fight against Dynasty that was just out of their reach.
7. Philadelphia Fusion : Bumped back a few places for their embracing 4- 0 sweep loss to Valiant, though they handed Dallas Fuel a proper beating.
8. Los Angeles Gladiators: The Gladiators continue to struggle with a proper counter against the current dive meta, though they cleaned up Florida Mayhem as expected.
9. San Francisco Shock: A middling team who continue to secure wins against only the lowest teams while getting steamrolled by better up-and-comers.
10. Dallas Fuel: The redemption tour for Dallas Fuel is effective overy for Stage 1 with 7 losses and only 1 win to their disgraced name.
11. Florida Mayhem: With an identically embarrassing match record as Fuel, all Florida have managed to do this season is beat Shanghai.
12. Shanghai Dragons: We have a soft spot for the Dragons, but it's undeniable the skill-gap between them and the rest of the League is far beyond what we all initially assumed.
Where can I watch and bet on Overwatch League?

Dallas Fuel and Shanghai Dragons kick off Week 5 of the Overwatch League on Wednesday, February 7, 4pm PST / 7pm EST. This is the final week of Stage 1, with title matches between the four highest-standing teams to win a bonus prize-pool of US$125,000.
Want to watch the action live or after work? You can read our guide on finding the best live-streaming sites to watch Overwatch League for free.
Interested in betting on the Overwatch League? We recommend reading our weekly Overwatch League betting predictions – last week we got a winning four-leg parlay thanks to our on-point resident OWL tipster.