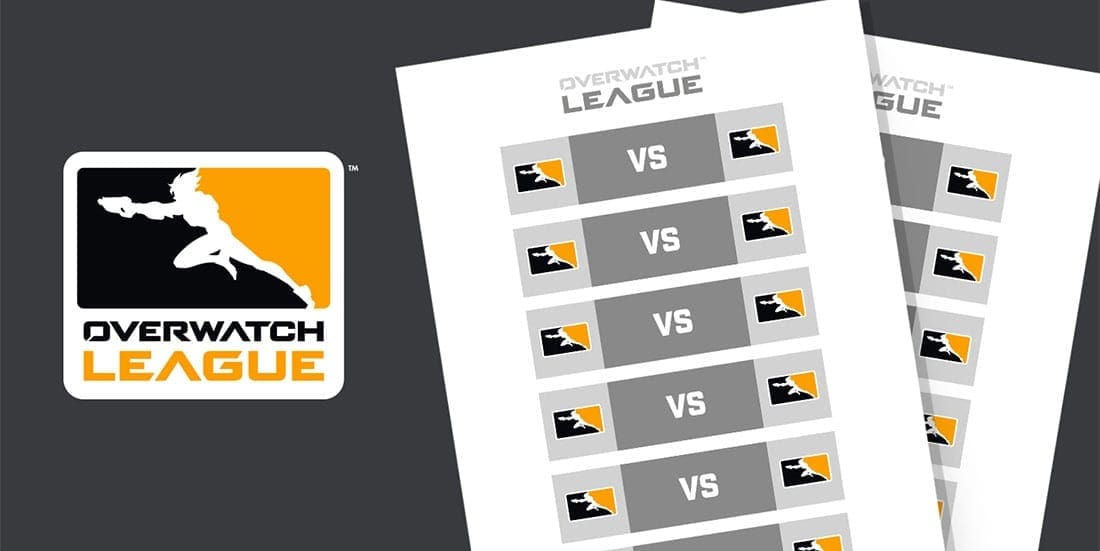 by in
The stage is set for the Overwatch League Season 2 playoffs to begin, featuring eight teams in a race for the title of OWL champions and the largest slice of a $3.5 million prize pool.
The play-in fixtures, which revealed the final two participants in the playoffs, concluded last weekend with London Spitfire and Seoul Dynasty emerging as the two sides worthy of joining the final eight.
Spitfire edged past Shanghai Dragons (4-3), whereas Dynasty had a much easier time against Guangzhou Charge (4-1).
Earning their spot among the final eight, Dynasty and Spitfire will be joining Vancouver Titans, Hangzhou Spark, LA Gladiators, New York Excelsior, San Francisco Shock and Atlanta Reign in the race for a $1.1 million grand prize.
The Overwatch League playoffs will use a double-elimination bracket format, which will divide the playoffs into upper and lower bracket fixtures. In other words, a team who loses their opening match does not get directly eliminated, but instead gets another shot at entering the finals via the lower bracket. Losing a fixture there, however, does result in elimination from the tournament.
All of the opening fixture pairs are seeded based on the regular season record. Meaning the top team (Titans) got paired with the lowest seed (Dynasty), second seed (Shock) with the second-worst team (Atlanta Reign) and so on until all four pairs are determined.
All of the fixtures in the playoffs will be played in a best-of-seven (Bo7) series instead of Bo4, used throughout the season.
Each fixture will begin with the higher seeded team picking the first map. Each following map will be picked by the team which lost the previous map, while the other team chooses whether they attack or defend first.
The additional rule also states that no map can be played more than once each series.
The schedule of opening four fixtures looks as follows:
Thursday, September 5
Vancouver Titans vs Seoul Dynasty
Hangzhou Spark vs LA Gladiators
Friday, September 6
NY Excelsior vs London Spitfire
SF Shock vs Atlanta Reign
After the opening four matches of OWL S2 playoffs conclude, the teams will jump directly into losers' bracket fixtures on Saturday, September 7 and winners' bracket fixtures on Sunday, September 8.
Following a short break, the remaining rounds in both upper and lower bracket are set to begin on Thursday, September 12 and conclude on Sunday, September 15 with the losers' final. Two weeks later, the grand finals will take the centre stage, featuring two remaining teams clashing on Sunday, September 29 at Wells Fargo Center in Philadelphia.
MORE OVERWATCH NEWS