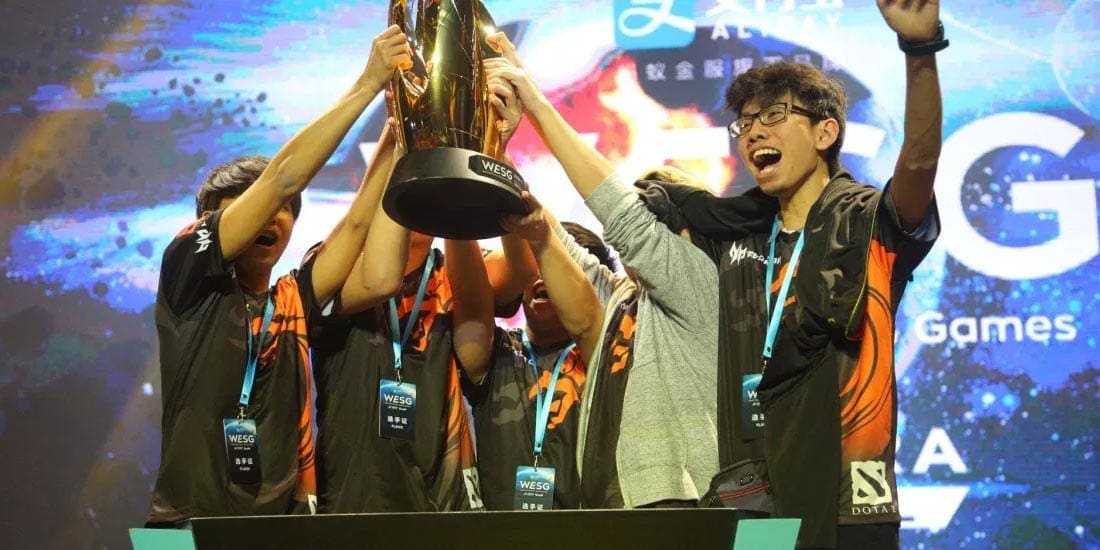 by in
TNC Predator have taken home USD $500,000 after triumphing over Keen Gaming with a 2-0 score in the Dota 2 grand final at the World Electronic Sports Games.
Four teams from Southeast Asia qualified into the main event of this tournament, but only TNC made it as far as the playoffs.
They did so with Raven from Team Lotac standing in for the unavailable Kuku.
SEE ALSO: ESPORTS BETTING PREDICTIONS
TNC played a total of 10 games in the group stage, where they were pitted against White-Off, The Final Tribe, TEAM TEAM, Room 310 and FATE Esports.
They enjoyed a very promising start, securing six points by whitewashing both FATE Esports and Room 310 on day one and then adding another five points on day two to finish top of Group C.
First up in the playoffs were Team Canarinho, whose roster featured Chaos Esports Club members hFn, tavo and kingrd.
Gabbi, in the carry position for Predator, performed well against the Brazilian squad, racking up 11 kills with Phantom Assassin in game one and then going undefeated for six kills with Troll Warlock in game two.
After that came a rematch with White-Off, who held TNC to a draw in the group stage, but this time around the Philippines esports outfit ran away with a 2-0 win.
Facing Keen Gaming in the title match, Predator took a gamble by picking Chen first in both games even they had only used him once before in the tournament.
In game one they adopted a pushing strategy with Nature Prophet and Venomancer alongside Chen, securing one lane of barracks before the 20-minute mark and then forcing a surrender by breaking through the second lane of barracks without any scarification.
Game two saw TNC change tack and ditch the push, although Chen's early roaming in the laning phase was crucial in securing essential items for the team.
One of the major beneficiaries was Lifestealer, who secured Radiance inside 19 minutes and was able to purchase an early Hand of Midas and speed up his farm.
That allowed TNC to deploy a snowball strategy and Keen Gaming had no choice but to fight them after losing their own tower early.
The game was over when Predator pushed the high ground after Lifestealer took the Aegis of the Immortal from KG's Roshan.