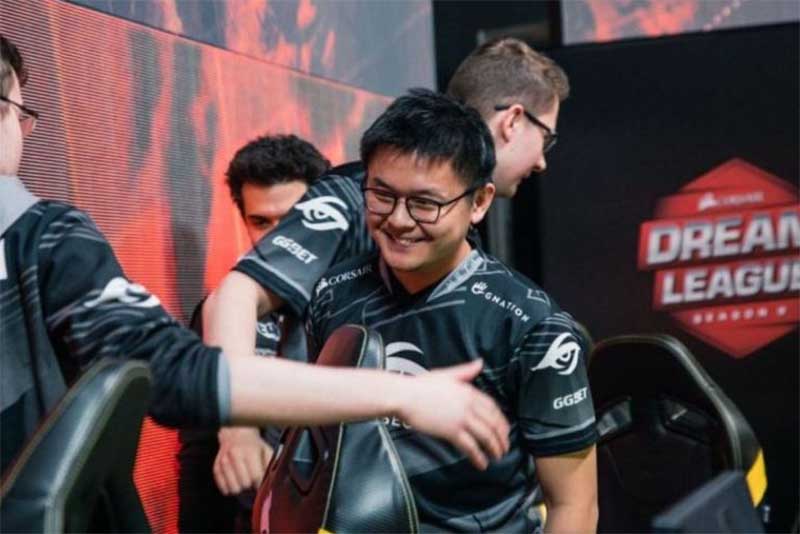 by in
Yeik "MidOne" Nai Zheng has officially been released from Team Secret's Dota 2 team on Monday, after spending over three years with the European powerhouse.
The Malaysian star, however, has already found a new home, where he will look to continue his successful career.
Earlier this week, Team Secret announced they are officially parting ways with MidOne, who was one of their longest-standing members and played an integral part of Team Secret's success since he left Asian to join Clement "Puppey" Ivanov in August 2016.
In November 2019, MidOne has been moved to the inactive roster of the team due to the Team Secret's signing of former Chaos EC member and TI7 champion Lasse "MATUMBAMAN" Urpalainen, who took over his role as the team's main carry.
At that time there were no explanation as of why Team Secret decided to replace MidOne, however, the Malaysian Dota 2 pro has previously stated he is looking to take a break from the competitive scene, which contributed to the team's decision to shuffle their roster.
Alongside the arrival of MATUMBAMAN in November, Team Secret also made some other major changes to their team, including the departure of the team's coach Lee "SunBhie" Jeong-jae who opted to join Fnatic later in December.
On the other side, Team Secret signed former Team Liquid and TNC Predator coach Lee "Heen" Seung Gon and moved the young Polish prodigy Michał "Nisha" Jankowski to the mid lane, in a bid to enter 2020 stronger and better prepared for the challenges ahead.
The roster changes also saw MidOne become an inactive member of the team, however, he did end up coming back to the active roster to stand-in for Yazied "YapzOr" Jaradat during ONE Esports Dota 2 World Pro Invitational in Singapore.
At the tournament MidOne had to take over the role of number four for Team Secret, but despite his lack of experience at the position, has proven he can fill the needed role as he helped his team secure a top-six finish. Despite that, however, his journey with Team Secret has run its course.
MidOne played a pivotal role in Team Secret's success last season when they topped the Dota Pro Circuit standings with a record-breaking 14400 points, which they earned with two Major titles (Chongqing and Paris), one runner-up finish at Kuala Lumpur Major and a fourth-place finish in Stockholm.
Last season also saw Team Secret finish fourth at The International, which was the best placement in the organization's history, having previously finished fifth-sixth in 2018, ninth-12th in 2017, 13th-16th in 2016 and seventh-eighth in 2015.
While MidOne's departure will be a hard pill to swallow for many fans, his career as a professional Dota 2 players is far from over. The Malaysian pro recently teamed up with former Mineski captain Michael "ninjaboogie" Ross to form a new stack which goes by the name SEAMonkeys.
Joining the MidOne-ninjaboogie duo are three Malaysian Dota 2 players Nicholas "Zeal" Lim, Lee "Chidori" Jia He and Ooi "KennyO" Yew Kah, who has no previous experience in the professional Dota 2 scene.
SEAMonkeys already played at DreamLeague Season 13 SEA Open Qualifier, where they made it to the final eight but fell flat against a joint venture of Hashtag E-sports and Alpha Pro – Alpha x Hashtag team, which disbanded less than a month later.
Team Secret on the other hand made it through the European qualifiers and with that earned themselves a spot in the DreamLeague Leipzig Major, set to kick off on January 18, 2020.
More esports news