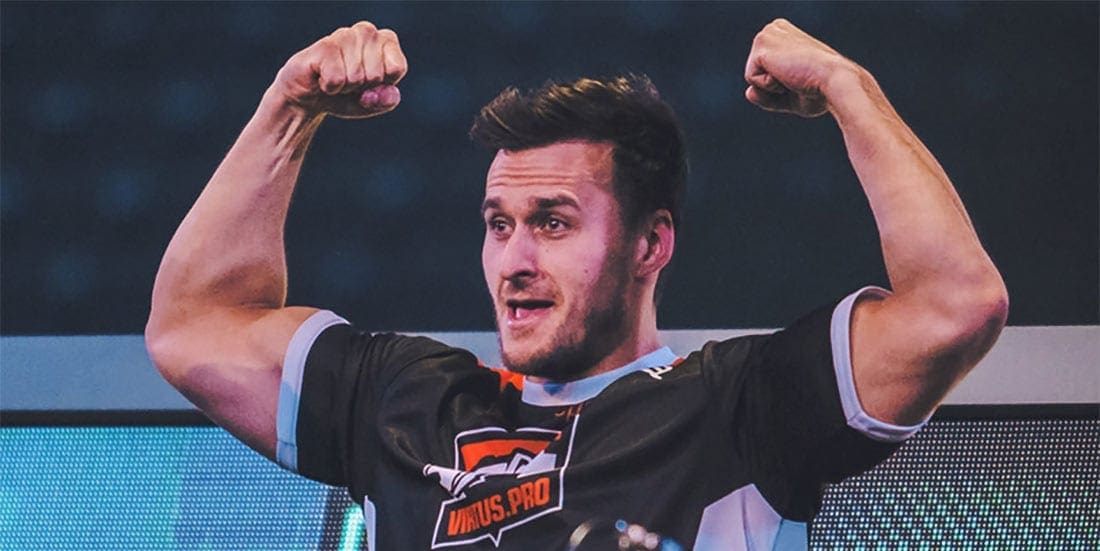 by in
One of the most experienced and well-known Counter-Strike esports players, Jarosław "pashaBiceps" Jarząbkowski, has announced his return to the competitive pro scene after spending six months in retirement. The news has taken CS: GO world by storm, as we welcome back a veteran player that was once recognised as one of the best in the world.
The Polish star started off his Counter-Strike career back in 2004, when he played for Infernal Connection in CS 1.6. In his rich and long career, he played for 15 Counter-Strike 1.6 teams, which include the famous Pentagram G-Shock, where he was a part of the 'Golden Five', a group of Polish players who dominated the Counter-Strike scene and will go down in history as one of the best teams that ever played.
While being a part of legendary Golden Five is one of the biggest achievements pashaBiceps has in his resume, it does not stop there. In 2014, he joined Virtus.pro, where he remained for four years and won numerous awards, which include EMS One Katowice 2014, ESL ESEA Pro League Dubai Invitational, ELEAGUE Season 1 and DreamHack Masters Las Vegas 2017 alongside other high finishes in some of the biggest CS: GO esports tournaments.
The 2014-2017 stretch was a golden age for Virtus.pro, who dominated the CS: GO scene and were widely considered to be one of the best teams in the world. But just like all good things, their dominance came to an end and the same can be said for pashaBiceps' career.
In December 2018, Jarząbkowski announced retirement from the competitive scene, but while he decided to not participate in professional CS: GO games anymore, he continued playing the game. Since then he has managed respectable results in PUGs and FPL leagues.
Pasha announced his return to the professional CS: GO with a simple tweet:
With that he made it clear he is planning on joining a new team called Youngsters, where the 31-year-old is by far the most experienced player in the squad. The second-oldest player is Grzegorz "jedqr" Jędras, who is only 20, while the rest are 19 or 18 years old.
The Youngsters roster is as follows:
– Jarosław "pashaBiceps" Jarząbkowski
– Krzysiek "Goofy" Gorski
– Grzegorz "jedqr"Jędras
– Michał "Czapel" Czapla
– Filip "tudsoN" Tudev
Some people may argue pashaBiceps is too old for competitive play, while others will welcome him back as a legend. His results at PUGs and FPL seem to prove he is still good enough, but only time will tell if he can compete against a new generation of players, some of which are over 10 years younger than him.
MORE ESPORTS NEWS