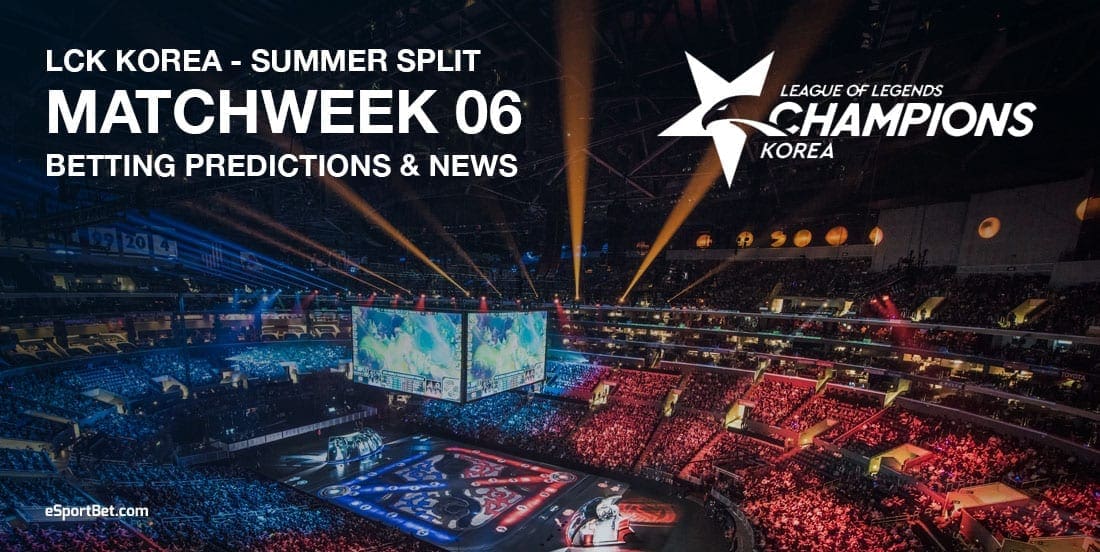 by in

BETTING GUIDE: LEAGUE OF LEGENDS
PREDICTION HUB: CHECK OUR OTHER TIPS
Betting Predictions for Wednesday July 25
SK Telecom T1 vs. bbq Olivers
Korea's favourite bottom team has finally showed some strength! After a depressing streak of 10 defeats in a row, bbq Olivers had a 2-0 week beating fellow bottom feeders Jin Air and upsetting Afreeca Freecs. SKT have had a fairly good week as well, netting two victories and losing against KT.
The Olivers took their chances and fought fearlessly in the hectic games against JAG and AFs, and they were rewarded for the first time. However, these victories can also be attributed to mistakes from their opponents: Afreeca's drafts were extremely questionable, while Jin Air just fell apart after game 1 and never recovered. With some slight optimism, we can say that SKT are actually showing glimpses of good play, with Bang finally popping off in the Summer Split, and putting Pirean in the mid lane instead of Faker seems to relieve the pressure on the team and allow them to play more intuitively.
Chance of winning: bbq 30%, SKT 70%
Betting prediction: SK Telecom T1 to win, paying -333.33 at BetOnline.
Hanwha Life Esports vs. Jin Air Green Wings
As sharply as they rose through the standings, Hanwha fell down to 6th place again after suffering two defeats last week. The form they displayed was not nearly good enough for playoff contenders, but will it be enough for the fragile Green Wings, who only got their third win of the split recently?
Drops in form are atypical for Hanwha, who are usually well-prepared for any match. The series against SKT looked like the complete opposite of their regular form: their main player Lava underperformed heavily, and the team got dismantled so hard that they made changes in their roster for the first time this split, switching all five players in a seemingly desperate move. Jin Air are far from a top team, but they could take a win over an opponent as disorganised as Hanwha are looking right now.
Chance of winning: HLE 60%, JAG 40%
Betting prediction: Jin Air Greeen Wings to win, paying +250 at BetOnline.
MVP vs. Afreeca Freecs
Here's a match where the favourite is pretty clear, even though Afreeca haven't been in top form recently. The streaky Freecs beat Griffin, but then lost to bbq and Gen.G and aren't looking their best. Still, in this match their chance to win is extremely high due to MVP's unexpected roster issues.
MVP's top laner ADD will not be able to play in this week's matches due to emergency surgery for a collapsed lung. He has been in hospital since the weekend, and MVP's substitute bot laner MaHa took over the top lane in a valiant effort against Kingzone. Sadly, he performed as expected: his laning was weak, and his lack of movement around the map made any strategic manoeuvres from MVP impossible. He's facing Kiin, Afreeca's best player and one of the world's best top laners, and it's unlikely that MVP will overcome this problem. MaHa shouldn't be blamed, but an all around unlucky situation for MVP will probably provide a win for Afreeca.
Chance of winning: MVP 10%, AFs 90%
Betting prediction: Afreeca Freecs to win Map 1, paying -500 at BetOnline.
Highest-rated LCK betting options

Best esports betting sites for your country

To keep up with the latest esports news and tips be sure to like the eSportbet facebook page and join our Discord server.