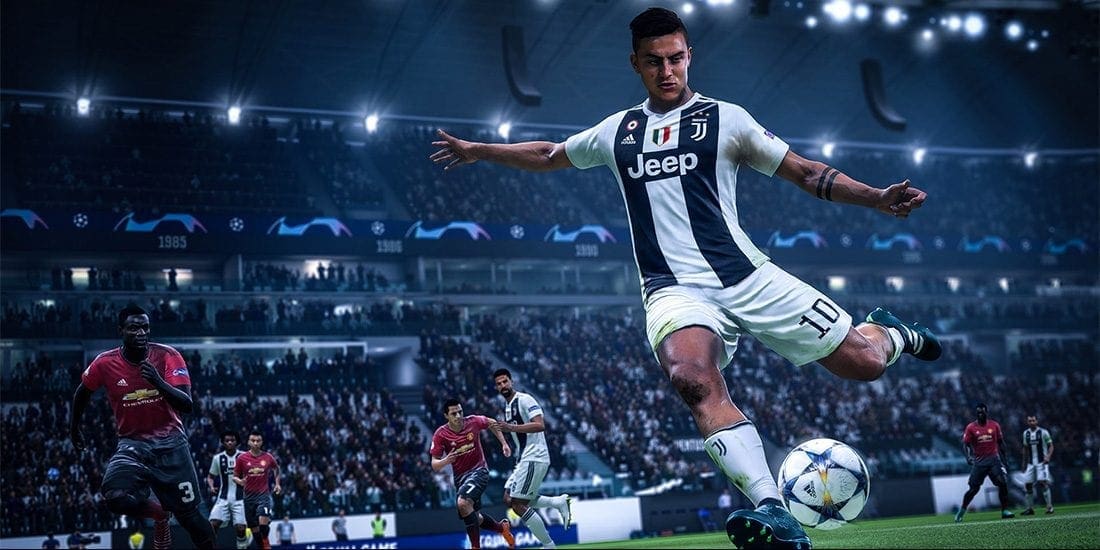 by in
North America esports news
Western Digital And San Jose Sharks Team Up To Sponsor Esports Tournament
The San Jose Sharks and hardware manufacturing company Western Digital will be sponsoring a new NHL 21 esports tournament. The event will be presented by Western Digital's new WD_BLACK brand. Dubbed the Sharks Pacific Cup, it'll be a 6-vs-6 NHL 21 tournament.
With a US $25,000 prize pool, the event is reportedly the richest 6-vs-6 NHL tournament in history. The San Jose Sharks had a pre-existing relationship with Western Digital, including several sponsorship agreements, but this is their first joint foray into esports.
As North America reels from poor international esports performances, commentators are calling for increased investment in esports talent development. Small-scale tournaments like this one foster competitive play, polishing local talent.
Asia esports news
Suning Dominate JD Gaming To Reach LoL Worlds Semis
The League of Legends World Championship quarter-finals are over. In a showdown of two of the hottest Asian LoL teams right now, Suning prevailed 3-1 over JD Gaming. It was a surprising outcome, considering that LoL bookmakers favored JD Gaming at the start of the tournament.
Heading into the quarter-finals, Asian betting sites still favored JD Gaming over Suning. However, Suning proved to have built a solid, well-rounded team from fresh new talent. Tang Huan-Feng had a spectacular performance as bot laner, living up to team expectations.
According to Chen Ze-Bin, Suning's rookie top laner, the team owes its success to its strong leadership. Veteran jungler Lê Quang Duy and support Hu Shuo-Chieh are largely responsible for that. Suning will now face the winner of the Fnatic vs Top Esports match in the semis.
Africa esports news
Africa Comicade Gamathon 2020 Comes To An End
After two weeks of events, the 2020 edition of the Africa Comicade Gamathon has come to an end. The convention saw the best creative minds in African gaming come together to develop and celebrate local talent. It also included a game jam with US $7,000 in cash prizes.
Several partners and sponsors worked together to organize the event, including Humble Games, OyaMedia, LudiqueWorks, and Africa In Colors. Twenty-two entries were registered on the game jam's itch.io page. Winners were decided by a panel of judges and itch.io ratings.
Several noteworthy figures in the world of game development participated in the event. Rovio Games' Peter Vesterbacka and Tencent's Mason Liebermen both spoke to audiences about the future of African gaming. Dozens of other speakers were present as well.
Europe esports news
FIFA Esports Structure Revamped Ahead of New Season
The next season of competitive European FIFA 21 esports is set to start soon, and football's governing body has announced some exciting developments. Chief among them is the revelation of new dedicated narratives, qualification dates, and additional information about included events.
The new tournament structure will feature three distinct narratives, focusing on players, clubs, and nations. Each competitor will be able to play in each standalone narrative, all leading up to their own separate final events.
In November, the first qualifiers for each narrative will take place. Players can register through the official FIFAe website.
South America esports news
Sergio Agüero Launches Esports Team
Manchester City striker Sergio "Kun" Agüero has revealed an exciting new project to launch his own esports team. Titled "KRÜ", the team was introduced by Kun during an interview with Juan Pablo Varsky.
According to Agüero, the idea of launching an esports team came to him thanks to the COVID-19 pandemic. Stuck at home, he wound up playing video games like FIFA. His brother helped him figure out basic structure and requirements, and the two of them set things up within three months.
Agüero's move is unprecedented among Argentinian footballers. However, he is following the footsteps of superstar David Beckham, who recently launched his own esports brand. These may be just the first examples of a nascent esports craze among professional footballers.
Oceania esports news
Oceanic Esports League Playoffs Set To Kick Off
The group stage of the Dota 2 Oceanic Esports League is over, and the main event is all set to begin. After more than two months of round-robin gamea, the playoffs will start on October 20. The 10 best teams from the regular season will face off in a double-elimination bracket.
Teams are competing for a share of a $34,000 AUD prize pool. The winner will take home a $5,000 prize. Many esports betting sites are offering Oceanic Esports Season 2 markets.
Sportsbook odds seem to favor Cuteanimegirls over group stage winners Spag and Sons. C's Better are also expected to fare well in the playoffs.