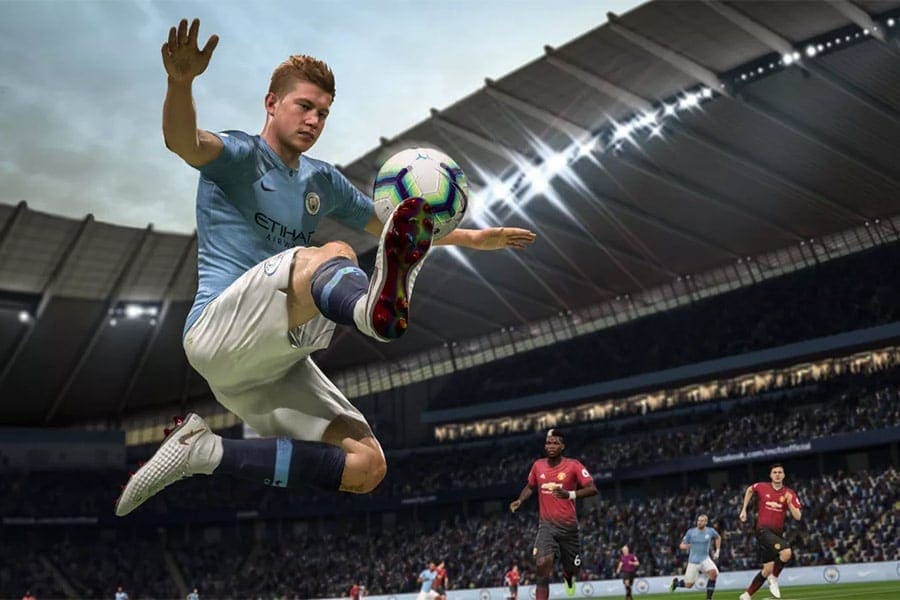 by in
North America esports news
Aim Lab & DarkZero collab to Change Team Training
Aim Lab gets onboard with DarkZero Esports in an innovative and collaborative effort to change training programs for the future. The advanced platform by Aim Lab will enable the Rainbow Six Siege team to customize their training to player-specific focus and analytics.
With AI deeply embedded into each player's unique style, strengths, weaknesses, and area of expertise, the Aim Lab program creates highly customized and targeted training. DarkZero's GM, Brandon Carr, already has plans to use the combined platform to recruit and prepare new players to contend for titles in Rainbow Six Siege.
The future looks bright for the esports team and player training. 2021 will see DarkZero release education, training, and coaching initiatives in collaboration with the Aim Lab Academy for players. It will be an exciting development to watch for future betting odds, and one has to wonder if we can expect handicap odds to be affected by such programs.
Asia esports news
Groups set for LoL Worlds 2020
Shanghai, China, is where the action is at and the League of Legends World Championship is in full swing. The groups are completed, and the four teams qualified from the play-ins are Team Liquid, Talon, LGD, and Unicorns of Love.
Four advanced to the group stage, which kicked off today, from the 10 teams that started the play-in. There, the top regional teams are waiting for them for a proper showdown. Unfortunately, all Vietnamese teams had to withdraw from the Worlds due to Covid-19 restrictions.
In the meantime, DAMWON Gaming is eager to welcome back one of their star players who's been absent due to surgery. His return is sure to increase their odds dramatically.
Africa esports news
Namibia Tekken National Tournament 2020
The Namibian Electronic Sports Association was host to the final of the eFootball PES & Tekken Nationals for 2020. Tensions rose as the fiercest competitors battled for a position in the National team.
Rashaad Matjila took first place for the third time in the eFootball PES. Matias Fillemon took his first win as national Tekken champion, de-crowning the three-time winner Freddy Mazila. Both players have taken their official Nessa seats proudly.
The e-athletes will now enter stringent training programs in preparation for the upcoming international matches against South Africa. The test matches will take place in the online regionals of the IESF's World Championship. The winners of the regionals will compete in Israel in December 2020.
Europe esports news
Jing Ji Bao Makes No Secret of Powerhouse Affiliation
Mention Dota 2, and the next words are sure to be Team Secret. This European organization has been dominating Dota 2 since its inception. They have teamed up with one of China's biggest betting operators, Jing Ji Bao, for the Dota 2 roster.
Jing Ji Bao's expertise far exceeds betting markets and strategies and focuses on customized user-orientated gaming opportunities. It's a powerhouse coalition as Team Secret has been on a winning streak with eight titles to their name and a record 24-0 maps in the grand finals.
The next big event for Team Secret is the ESL One Germany 2020 that starts on 5 October and boasts a £310,050 grand prize. It'll be interesting to watch the odds for this event at their new partner's betting site.
South America esports news
Brazil to House Largest Battle Royale Arena
Brazil is out to prove that they are a force to be reckoned with in the esports world. The Pacaembu Stadium is set to become the home of the world's largest Battle Royale arena. A collaboration between BBL and Allegra Pacaembu will see a newly constructed esports arena worth R$95 million in Sao Paulo.
In a press release, the parties confirmed that it aims to create an esports arena that can host any world event. The football field will temporarily house the auditorium from early 2021 while construction is underway. The new stadium will host an audience of 2,000 people and boast top of the range equipment for simultaneous transmissions, suites, VIP seating, and lighting.
Oceania esports news
October Filled With FIFA Glitz and Glam for Oceania
The FIFA eWorld Cup's new structure is loaded with celebrity appearances, FIFA professionals, media influencers, and professional footballers. The pre-season kicks off in October with a two-day Twitch Rivals Invitational, which features players such as Sergio Aguero from Man United on the stage.
This event is followed by the eLa Liga All-Stars and will feature some of the hottest Spanish leagues pro-players battling it out against each other. Joining them on stage will be YouTube Gaming Creators against the content creators, featuring Two Players One Console and StandartSkill.
All this excitement leads up to the main event on 29 October, featuring the final pre-season event: FIFA 21 Global Series. These teams will see the FIFA pros competing against the Footballers for the showdown.