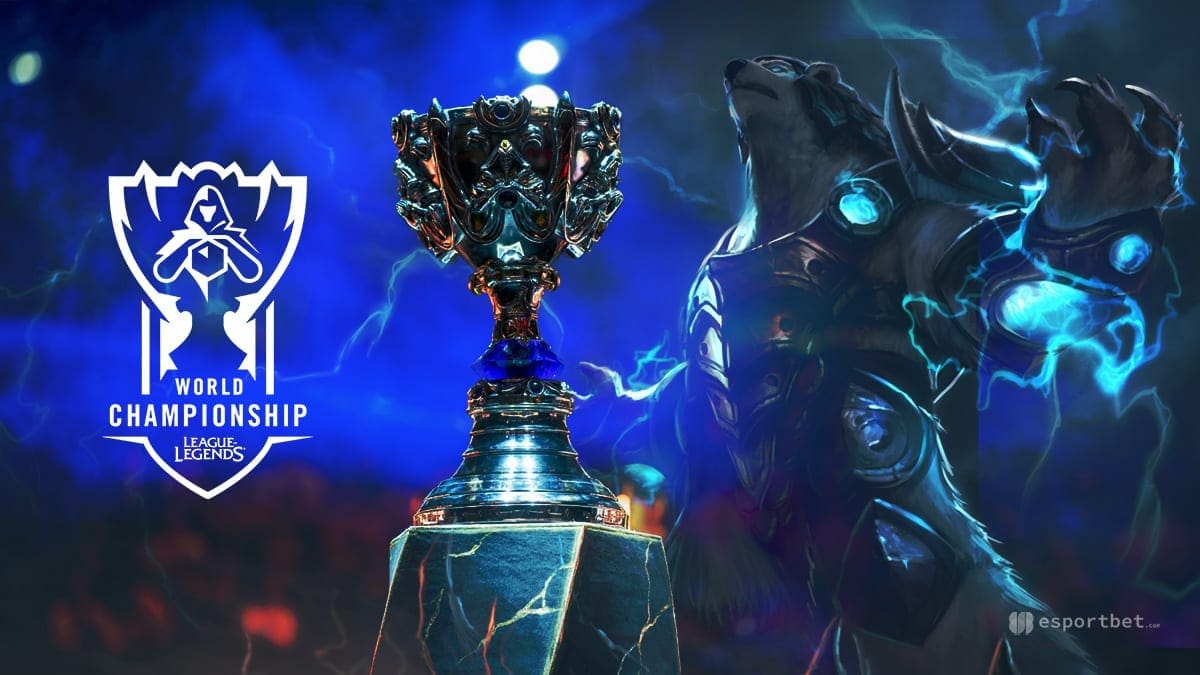 by in
North America esports news
Doze Reborn Face TriPALoSKY Squad in Epulze Dota2 League
The leading lights of the North American Epulze Global League lock horns for their next Dota2 fixture as Doze Reborn take on TriPALoSKY Squad. Doze currently sit at the summit of the table with seven points and a game in hand, winning three of their last four matches and drawing the other.
TriPALoSKY Squad, also known as TKS, have also accrued seven points, meaning they sit in second position, right on Doze's heels. TKS have played five games so far, winning three, drawing one, and losing the other.
Dota 2 betting sites are predicting a Doze win, as they beat TKS in both of their previous meetings this year. TKS are by no means a pushover and so should make it difficult for their opponents in the best-of-two fixture, but the bookies are clearly leaning towards Doze in this one.
Asia esports news
Suning and DAMWON Gaming set for LoL Worlds Finals clash
League of Legends supporters are eagerly awaiting the 2020 LoL World Championship Finals, which will take place this weekend in Shanghai. The best-of-five fixture sees DAMWON Gaming face Suning, with League of Legends betting sites favoring DWG to lift the trophy.
The South Korean organization played incredibly well in the playoffs, losing only one round to Spanish side G2 Esports. DWG also outperformed their upcoming opponents in the group stage, winning five of their six matches.
However, Suning have shown their championship quality by winning four of their six matches in the group rounds. The Chinese organization also had to play G2 in a tiebreak fixture to decide the winners of Group A. Suning lost one round in both playoff games, leading LoL bookmakers to install them as +157 outsiders in the decider.
Africa esports news
Goliath to Play White Rabbit Gaming in Umzansi League
Goliath Gaming need to turn the ship around after losing their first match of the Counter-Strike: Global Offensive Umzansi League Summer season. Usually so strong, Goliath struggled to control the game against DNMK Esports and must now try to fix the weaknesses shown in that fixture. Before the match takes place, Goliath face a real test as they take on season leaders ATK.
White Rabbit Gaming will be watching their opponents closely, keenly watching for any weaknesses they can exploit. The match also marks WRG's first of the season as they look to get off to a winning start.
Despite them sitting at the bottom of the table, CS:GO sportsbooks place Goliath Gaming as the favorites to win the fixture. The last two contests between Goliath and WRG saw the former come out on top in both.
Europe esports news
MTW Gaming and Team Riverside to face off in Prime League
MTW Gaming will face fellow countrymen Team Riverside in their upcoming LoL Prime League Pro Division fixture, with the two German squads sitting just three points apart in the table. MTW currently sit in third position with 30 points, 12 off leaders Penta 1860, after a very good start to their campaign.
Team Riverside have won nine of their 16 matches so far, losing the other seven. MTW have also played 16 games, winning 10 and only losing six. In the past three meetings between the pair, TRS have beaten MTW twice, including a win in the most recent fixture two weeks back.
Before locking horns, both organizations play one other game. While the pair seem evenly matched on current form, punters seem to be siding more with MTW.
South America esports news
XT Ready to Duel Azules Esports in Dota 2 Epulze League
Bolivian organization XT are preparing for their game against Azules Esports from Peru. The fixture forms part of the group stage for season two of the South American Epulze Global League. Azules currently sit at the summit of the table with eight points, winning three of their last five matches and drawing the other two to maintain their unbeaten start.
XT sit in fifth, winning two of their five games, losing two, and drawing the other. The Bolivian squad sit just three points off the lead and will be looking to close the gap with a victory.
The Dota 2 match takes place on October 29 and follows a best-of-two format. While esports bookmakers view Azules as the favorites, there's a real chance the underdogs can cause an upset.
Oceania esports news
Ground Zero Gaming Beat Bantz Gaming in ESEA S35 Premier
Australian organization Ground Zero Gaming moved up into the sixth place in the ESEA Season 35 Premier Division table after their win against Bantz Gaming this week. The two sides battled it out in a best-of-one CS:GO match.
Bantz struggled as the counter-terrorist side, only scoring three points, compared to Ground Zero racking up 12 as the terrorists. After switching roles, Bantz stepped it up but still lost out, finishing the fixture 16-6 in favor of Ground Zero. Bantz now sit in 15th place with 15 points.