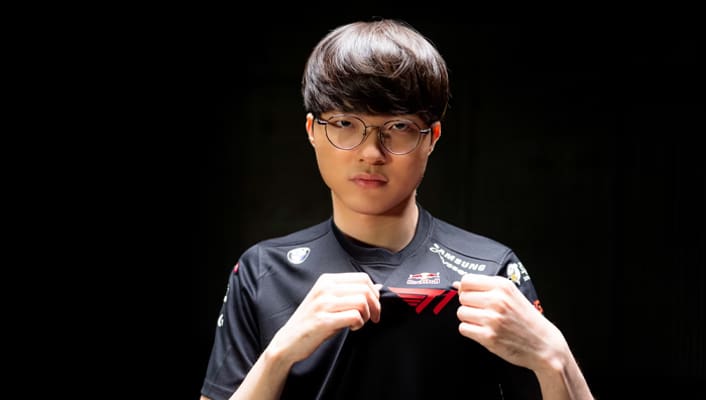 by in
T1 mid laner Lee "Faker" Sang-hyeok is considering offers from several League of Legends Championship Series (LCS) teams, according to reports.
Faker has had quite an unusual bond with T1, as the player has only played for the team since he launched his professional career in 2013. However, this might be a result of the fact that the player has equity in the organization, making him a co-owner of the franchise. Faker's long stay in the LCK may have triggered his need to represent other organizations in the North American region and beyond.
The player's contract with T1 is set to expire on November 21, which has sparked some interest from other teams. Teams such as FlyQuest and Team Liquid have indicated their intent to sign the 26-year-old star mid laner.
Every year during the free agency period, Faker is rumored to be leaving T1 for other LPL, LCK, or LCS teams; however, none of these stipulations have come into play.
The raving about which team the player will represent is always heightened because Faker is one of the most successful players in the history of League of Legends, with tons of individual and tournament awards up his sleeves. Faker and T1 have won the LoL World Championship on three different occasions: in 2013, 2015, and 2016.
In the early years of his career, the mid laner was also named the top-performing player in the 2013 Champions Summer and the 2013-2014 Champions Winter, which garnered him a prize pool of $9,255.83.
Faker also led T1 to the just-concluded 2022 World Championship, where they came out on top with a second-place finish. The team also had back-to-back first-place finishes at the 2019 LCK Spring, the 2020 LCK Spring, and the 2021 LCK Spring.
Currently, it is unclear to what extent he has gone in negotiations with the various teams. However, it is likely that the player will find a new home in the coming weeks or before the free agency period comes to a close. It is possible he will remain with T1 ahead of the 2023 season.