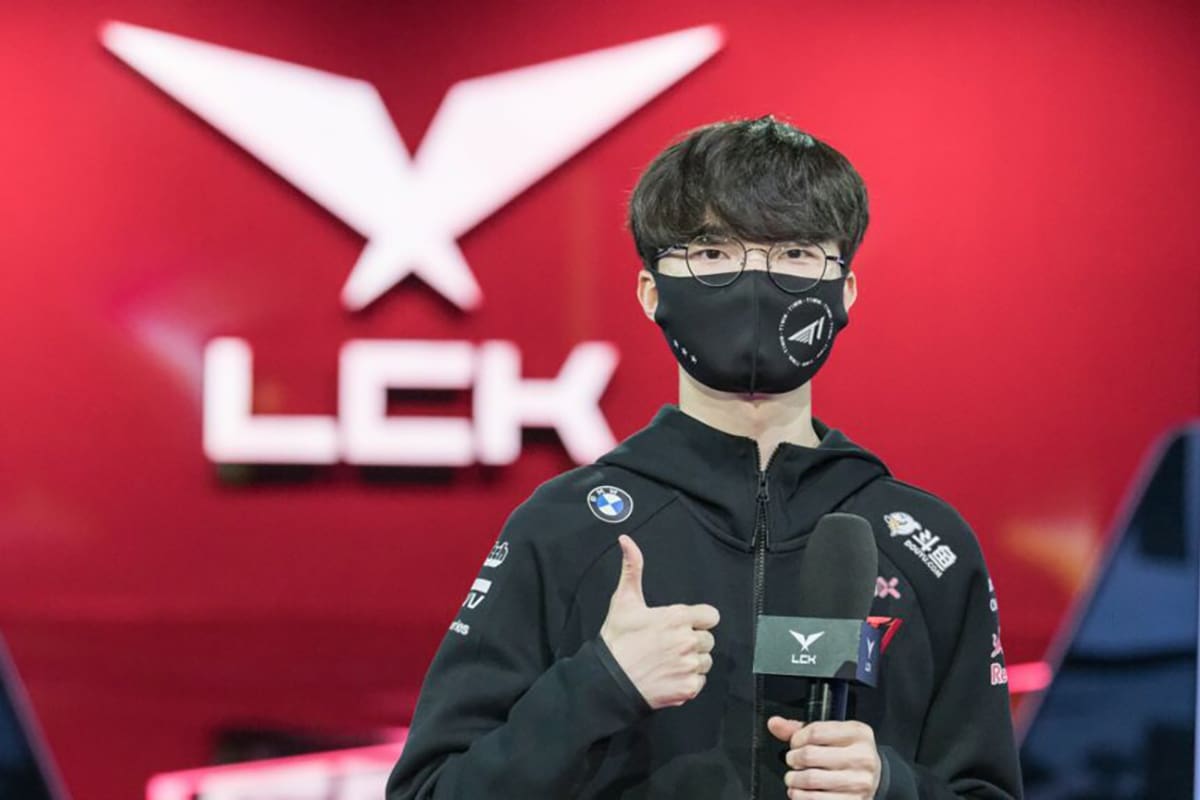 by in

T1 midlaner Lee "Faker" Sang-hyeok has officially broken yet another League of Legends record on the global stage, becoming the first player to amass 100 games in the LoL World Championship.

The Korean star reached the impressive record during T1's third match in the LoL Worlds 2022 group stage, where they faced off Cloud9. In the game, Faker made use of the mage champion Lissandra and notably helped Lee "Gumayusi" Min-hyeong, the team's bot laner, on a quadra kill.
 

During the match, Faker earned T1 their second win after executing a clinical performance with Lissandra. He reached a 0/1/9 stat line, but he was responsible for the several crucial engages that led to Gumayusi's impressive 11/0/4 scoreline while making use of Kai'Sa.

Faker earned a record of 39 unique champion picks in the past few years, displaying outstanding on-stage versatility. He also notably recorded 347 kills during the international tournament, of which 23 were solo kills.
 

Faker has now appeared in seven League of Legends World Championships, where he has amassed a record of 72 wins and 28 losses across 100 games. He still has a chance to earn more wins due to T1's current run in the Worlds tournament.
The player has been a part of the 2013, 2015, 2016, 2017, 2019, 2021, and 2022 Worlds tournaments.
 
Team Vitality mid-laner Luka "Perkz" Perkovic is the closest to Faker's games record with an impressive 86 count. The third pro gamer on the list is Cloud9's Nicolaj "Jensen" Jensen with 83 games played. 
 

Further down the list is Faker's previous teammate, Jeong "Impact" Eon-young, who holds a record of 80 games at Worlds. Kim "Deft" Hyuk-kyu is the last player on the top five list with 76 matches. 
 

Faker has ample time to widen the gap between his Worlds match record and the other players on the list. T1 will continue their Worlds run on Thursday, October 13, when they will take on each of the other three teams in Group A.
 

In their previous matches, the South Korean squad took out world champions EDward Gaming but then lost to LEC's Fnatic. After the victory over Cloud9, T1 hold a 2-1 record to sit third in Group A, albeit with the same win-loss ratio as first-placed EDG and second-placed Fnatic.