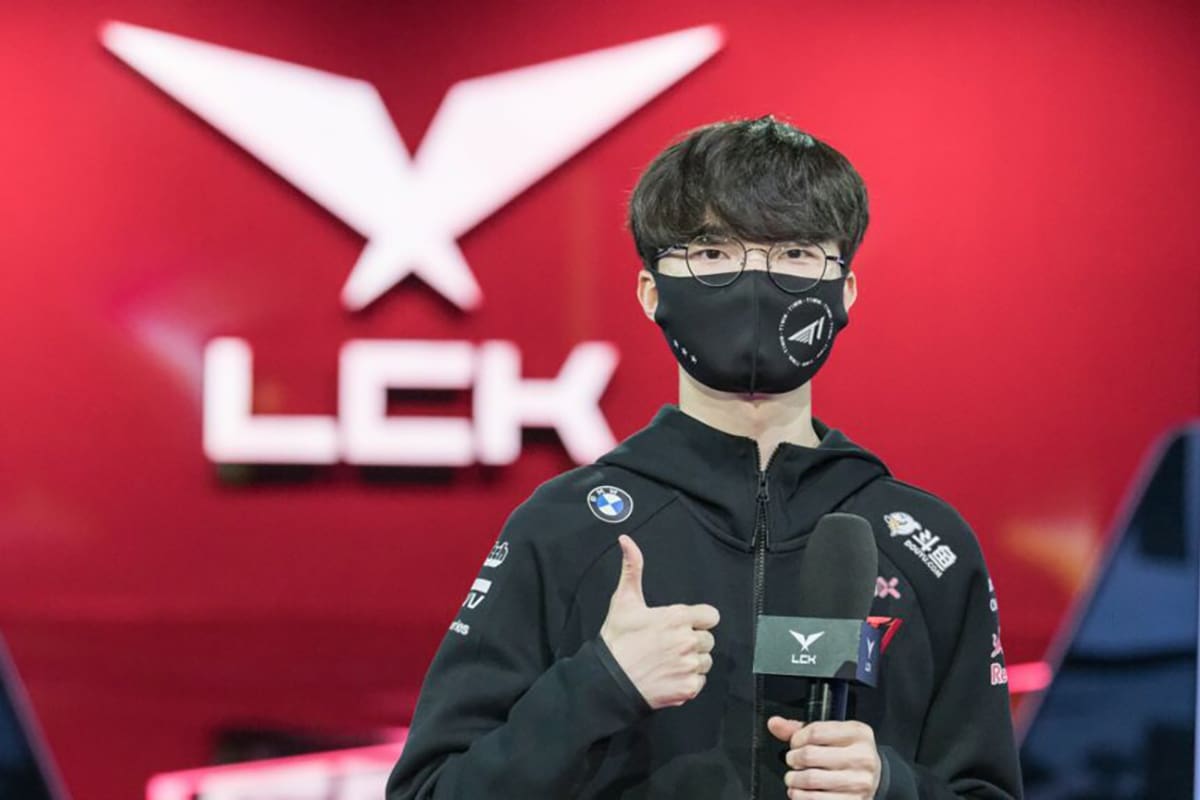 by in
Faker, the legendary mid laner for T1, had earlier today reached a new milestone in his professional League of Legends career by garnering his 4,137th assist in T1's victory over KT Rolster in the LCK Spring 2023 Group Stage. The series ended with the 26-year old recording a total of 4,143 assists, becoming a clear leader on the LCK all-time assist leaderboard.
Faker, whose real name is Lee Sang-hyeok, is widely considered to be one of the greatest players in the history of competitive League of Legends. He has been a professional player for over a decade, and in that time, he has won multiple championships and individual awards. He has also set several records in the LCK, including the most kills and most MVP awards.
Faker's new record of most assists in the LCK is yet another feather in his cap, and it is a testament to his incredible skill and longevity in the competitive scene. With this new height, he overtook another LCK legend, Kang "GorillA" Beom-hyeon, who is currently a coach for Dplus KIA (formerly DWG KIA).
Gorilla, who spent almost eight years as a support player for teams like ROX Tigers, Longzhu Gaming, Misfits Gaming, and SANDBOX Gaming, has not been active in the professional scene as long as Faker. Faker, who will celebrate a decade as a professional League of Legends player in 2023, has spent his entire professional career playing for T1 (formerly known as SKT T1) and recently renewed his contract with the organization in November.
The match between T1 and KT Rolster was for the most part one-sided in favor of the heavily favored T1. The initial game was, however, an anomaly with KT unexpectedly decimating Faker and the lads in under 26 minutes to claim victory with Kim "Aiming" Ha-ram clinching the MVP award of the map.
However, T1 quickly regain their footing and overpowered KT Rolster in the second and third maps with Lee "Gumayusi" Min-hyeong and Ryu "Keria" Min-seok named as the MVPs of the respective maps. The last two maps of the series ended with Faker posting a 13/2/12 KDA as T1 recorded their second win of the 2023 LCK Spring Split having swept Gen.G in their first outing, solidifying their place at the top of the standings.
Faker's performance against KT Rolster and his new milestone serves as a reminder of his incredible talent and his impact on the competitive scene. He has received numerous praises from fans and colleagues likewise, with some acknowledging that the Korean superstar has set an example for other players to follow and has become an inspiration for many aspiring professionals.
His new record of most assists in the LCK is a testament to his rare skill and his ability to adapt and evolve as a player. It is also a reassurance of the offer of longevity guaranteed within the esports scene.