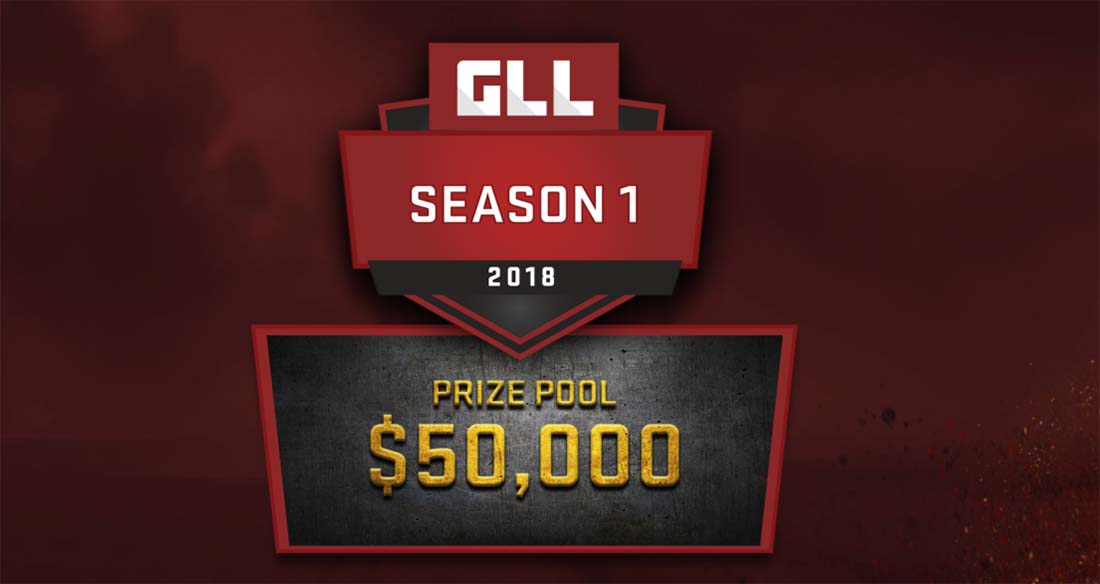 by in
Third-party esports organizer G:loot have announced the addition of a full PlayerUnknown's Battlegrounds competitive season to their ongoing Global Loot League (GLL) event, investing US $50,000 in prize money to entice the top PUBG players from Europe and North America to join.
Starting February 2, qualifiers for a full regular season featuring 80 of the top PUBG teams will commence, running until the end of April. The PUBG Global Loot League will be split into two regional divisions, EU and NA, and matches are planned to take place and be live-streamed every Wednesday from Global Loot League's brand new studio in Sweden.
"Last year we entered a partnership to explore the world of PUBG. We saw the potential with the early adopters, quickly realizing this game had a clear potential to become one of the biggest esports titles in the world. It turns out we were right about that," said GLL VP Simon Sundén.
"Now anyone, anywhere in the world will have a chance to qualify for the regular season with all the pro teams, we're also proud to announce that there will be much more at stake than just the glory."
Through its Global Loot League brand of tournaments, G;loot has previously hosted the GLL PUBG Pre-Season and other invitational competitions for the popular 'Battle Royale' game.
While no prize-money has been previously given out, the 2017 GLL PUBG Pre-Season's success is the reason why the company is putting in the money to create its own dedicated PUBG esports league.
The new season will retain the same production team from the pre-season, but will have significantly more resources at its disposal to step up the overall quality of the tournament.
G:loot is a Sweden-based company which previously operated under the Gumbler banner, providing an online esports platform that enables gamers across console, mobile and PC to participate in tournaments and win real money against friends and strangers. It also is known for its partnerships with Dreamhack and PGL Esports, running smaller-scale offline tournaments in Europe.
If you are a dedicated PUBG player who wants an honest shot at the esports circuit, you're free to join by registering your details over at the official GLL website.
Will PUBG ever get an official esports league?
The creator of PlayerUnknown's Battlegrounds, Brendan Greene, has made it perfectly clear he wants an official esports league for PUBG – after more fine-tuning is complete.
The game finally exited Early Access status for its 1.0 retail release last December, but plenty of content needs to be added and many more bugs to need to be fixed if PUBG stands an honest chance at gaining a foothold in the increasingly crowded esports space.
In the mean-time, plenty of third-party esports organizers have gone ahead and added PUBG tournaments to their line-ups. The GLL was beaten to the punch by Electronic Sports League last year, who have hosted PUBG Invitational events with prize pools in excess of $200,000 via its Intel Extreme Masters brand of tournaments, and its next PUBG competition is already scheduled for IEM Katowice in February.
South Korean television network and esports broadcaster OnGameNet (OGN) has also jumped on the PUBG esports bandwagon, building a new state-of-the-art esports stadium for its PUBG Survival Series (PSS), which is scheduled for a proper launch later this year. With its high production values, we sincerely hope if PUBG's developer and publisher ever decide to make an official league, that they match the quality provided by OGN – otherwise, they shouldn't bother.