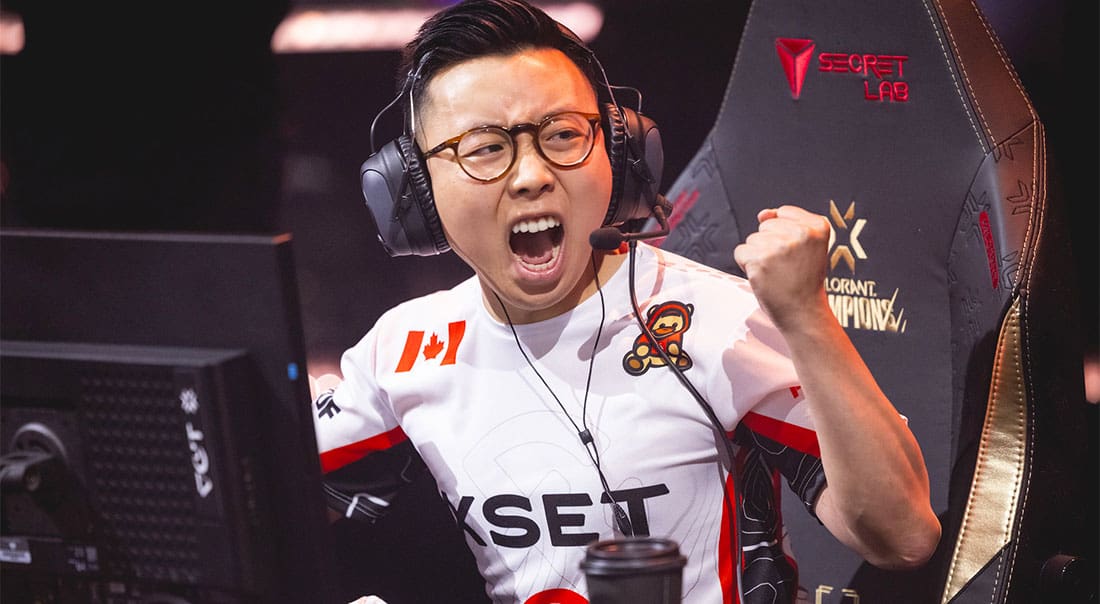 by in
Former XSET player Jordan "AYRIN" He has reportedly been signed to Global Esports' Valorant roster in preparation for the 2023 Asia international league.
 

It is understood that AYRIN will head down to Seoul, South Korea, in order to participate with the rest of the lineup in 2023. Due to his Canadian nationality, he will be placed in the esports team's import slot.
 

In a previous Twitter post, Global Esports used a Valorant edit to tease the signing. The clip did not outrightly reveal that AYRIN was the new team player. However, its content pointed to a player from North America.


While neither party has confirmed or denied AYRIN's signing to the squad, the announcement will likely be made in the next few days.
 
The "soft lock" date for Riot Games' partnered teams is October 15, and all franchises will need to conclude their roster adjustments before then.
Global Esports were the only Indian team to make it to Riot's Asian International league. The list of squads in the league includes ZETA Division, T1, DRX, Paper Rex, Talon esports, Team Secret, and several others.
 

Prior to AYRIN's inclusion, Global Esports consisted of Ganesh "SkRossi" Gangadhar, Abhirup "Lightningfast" Choudhury, Bhavin "HellrangeR" Kotwani, Jayanth "skillZ" Ramesh, and Akshay "KappA" Sinkar.
 Previously, the team had intended to create a 10-man squad for the 2023 VCT Asian league. At the time, Global Esports explained that they would bring in a European or American player as the import and four other players in the region.


The highly anticipated 2023 VCT season will commence in February next year with a kickoff event running over three weeks.
 
Besides prize money, the 30 selected teams across the three leagues will be fighting over an additional spot for the champion's region at the Masters.