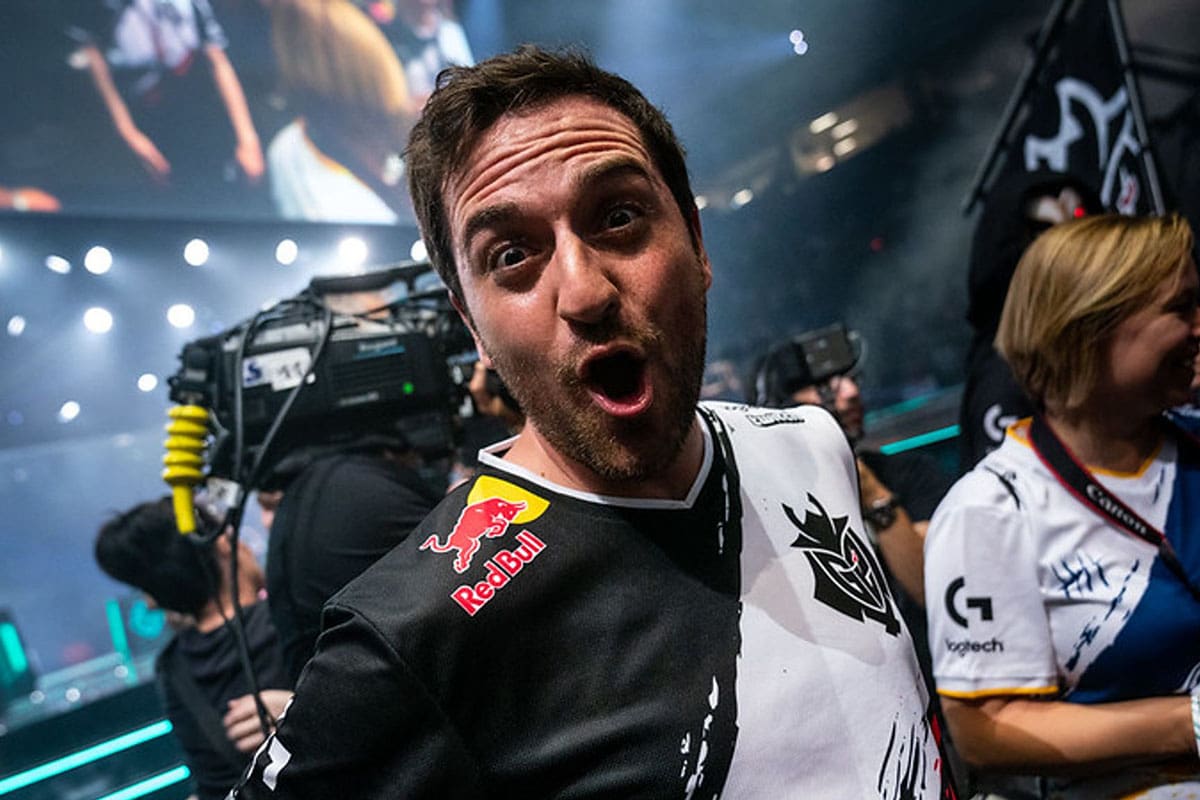 by in
G2 Esports have announced that the organization's Chief Executive Officer, Carlos Rodriguez, has been suspended from his role for the next eight weeks. The decision was reached by G2's board of supervisors following the CEO's recent controversial actions and comments.
In the announcement posted on the company's official Twitter page, G2 apologized for their CEO's recent actions, claiming that they are in no way related to the organization's core values.
"Last night, we failed you," the organization wrote. "The actions of our CEO spoke a language in stark contrast with the values, and the culture G2 lives by and strives for. And for that, we apologize. Since our creation, we have worked hard to build a safe and inclusive environment to enjoy Esports. These are just small steps in the right direction we need to take as a company. We'll continue to do our best each and every day to improve ourselves and the industry at large."
"After internal discussion, Carlos and our Supervisory Board have mutually agreed that he will take eight weeks of leave as CEO and suspend his earnings during that time. Thank you to the G2ARMY and the Esports community for holding us accountable,"
Less than 24 hours before the suspension was announced, Rodriguez posted a video of himself at a party. While this seems harmless enough, he was partying with Andrew Tate, an infamous content creator and internet figure. In addition to being an alleged misogynist, Tate is also allegedly a human trafficker.
The video unsurprisingly received backlash from fans and colleagues alike, but Rodriguez seemed unfazed. The G2 CEO went on to post a tweet, saying that he would party with whoever he pleased and that no one had the right to monitor his friendships.
"Nobody will ever be able to police my friendships," Rodriguez tweeted. "I draw my line here. I party with whoever the fuck I want."
The CEO's video and his following statements resulted in both professional associates and his colleagues in the organization calling him out and criticizing his actions and defense.
Shortly after the suspension announcement went up, Rodriguez went on Twitter once again, but this time to apologize to the G2 fan base for his actions. The CEO revealed that, despite being an advocate for equality, he was unable to understand the situation properly and felt bad about the outcome.
"Many G2 fans were let down this weekend which created confusion about what I stand for," he wrote. "It has always been my consistent target to stand for absolute equality of opportunity regardless of who you are or where you come from, which is what gaming is all about."
"Make no mistake, my life was full of learnings, and I had my fair share of situations I got into in the past. I failed to read this room right, feel terrible about the discussions it created and will stand up and accept the consequences in full."
The no-pay suspension will be on during the League of Legends World Championship this year, in which G2's League of Legends squad will compete. At the earliest, Rodriguez will be allowed back into the office on November 13.
Rodriguez's actions dealt a sizable blow to G2's reputation because the organization previously revealed their initiatives to ensure that women had a more stable standing in esports. They launched their second all-female esports team, this time for League of Legends. The first all-female G2 team was created for the organization's Valorant franchise.